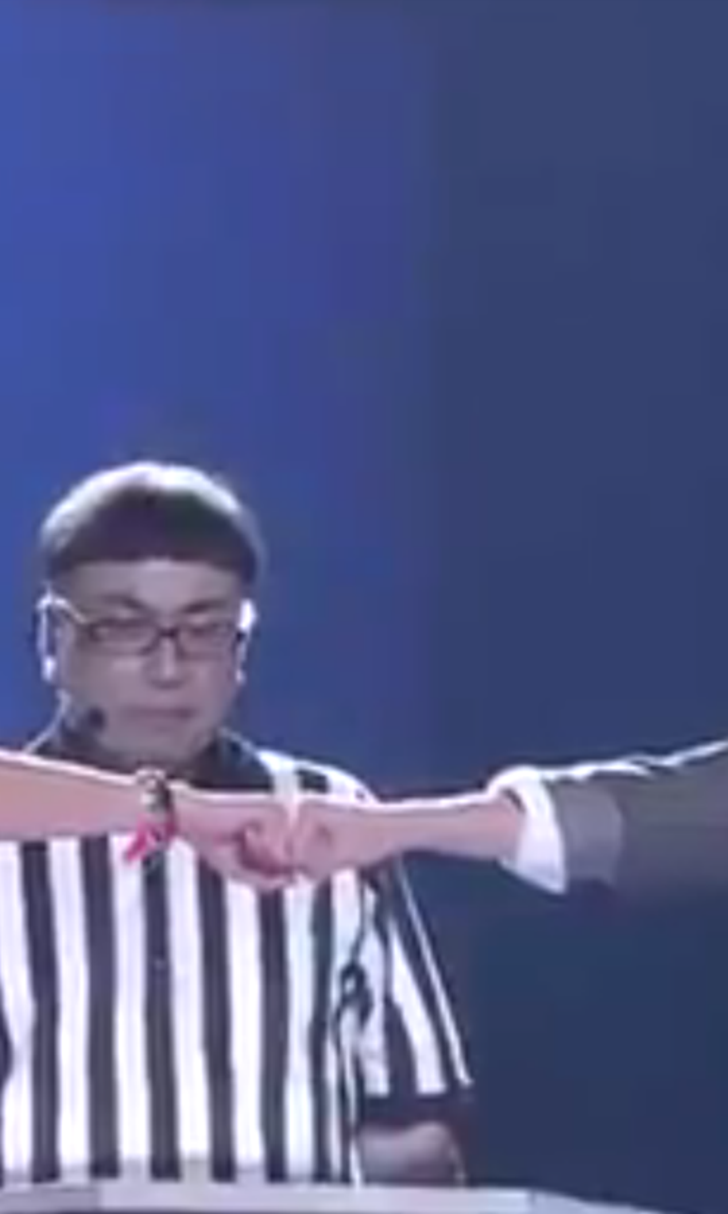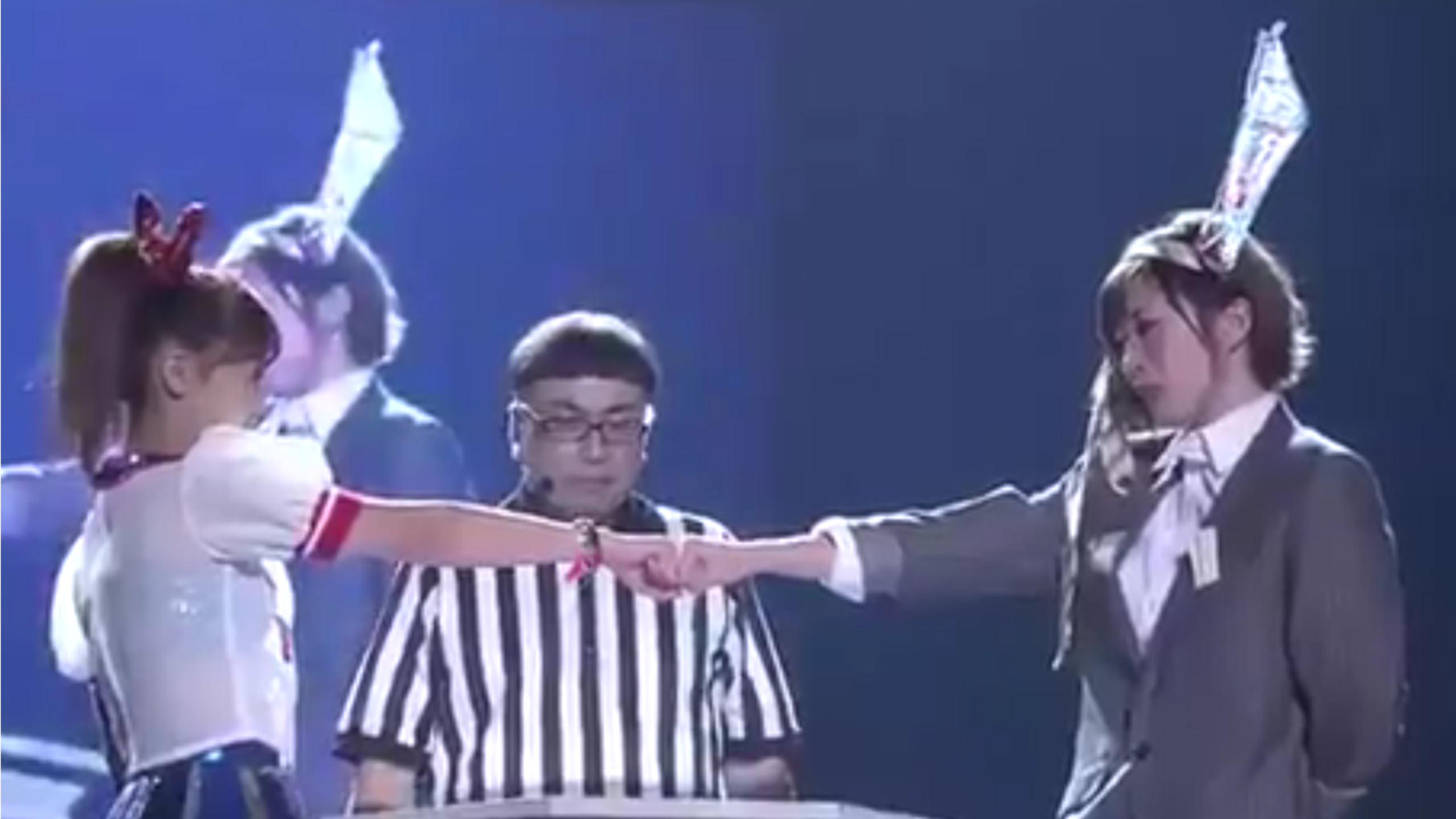 Watch an entire arena erupt over an epic game of Rock, Paper, Scissors
BY Nick Schwartz • December 14, 2016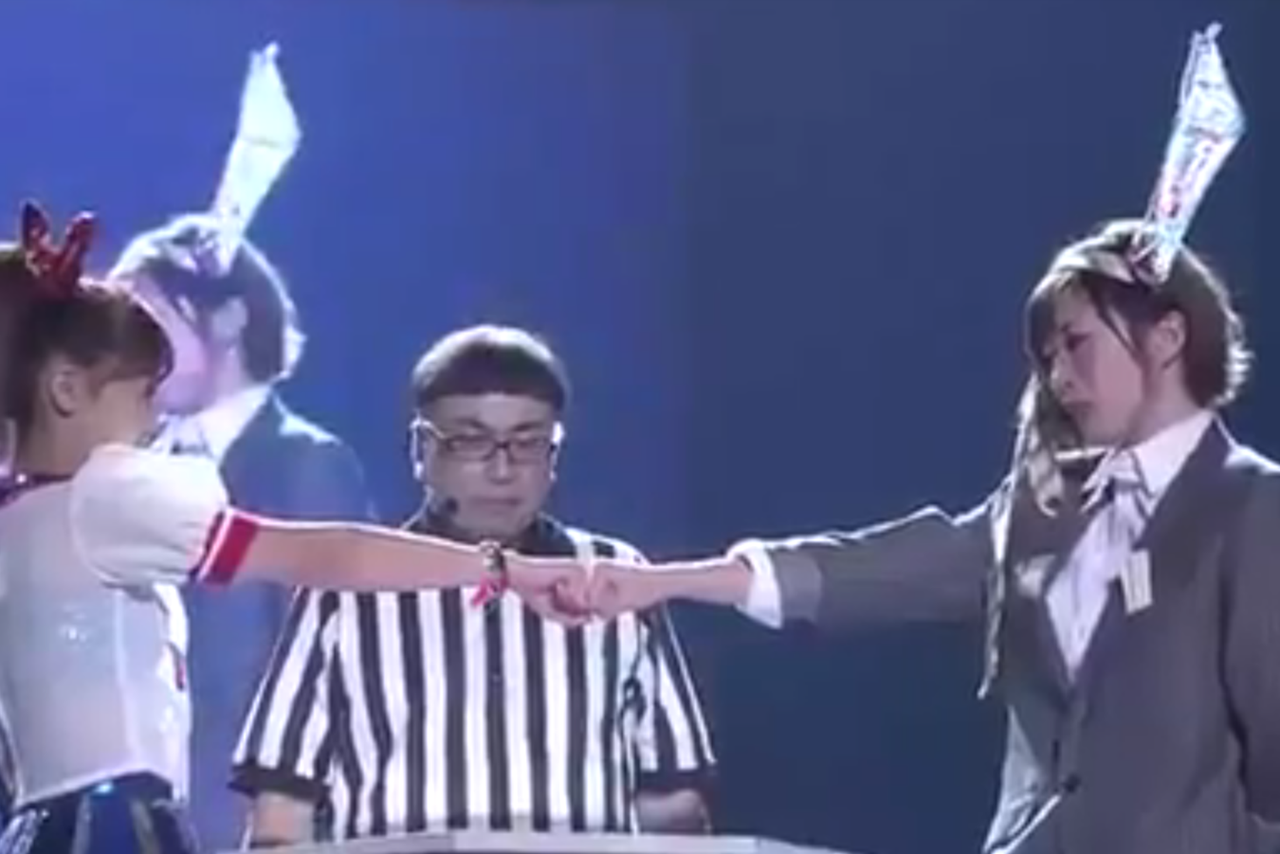 If you happened to be scrolling through Twitter Monday, you might have noticed this incredible video of two girls playing a game of rock, paper, scissors in Japan going viral.
So why is an entire arena full of people freaking out over a single round of Rock, Paper, Scissors?
The round in question was actually the final of the seventh annual Janken - as RPS is called in Japan - tournament, and winner Tanabe Miku is the reigning Janken Queen.
Each year, members of the Japanese idol group AKB48 - a huge collection of more than 100 girls who are split into various musical and entertainment acts - participate in the tournament, and the top seven finishers form a new "unit," which will release a new song. Tanabe Miku, as the champion, will be the centerpiece of the group.
It's a bit hard to wrap your head around since there's no real western equivalent, but just imagine if One Direction added a few dozen extra members and different subsets of them released albums, performed concerts and appeared on TV shows regularly. The group has a gigantic following, and they filled Kobe World Kinen Hall for the final. Tanabe Miku got very, very emotional after her victory.
---