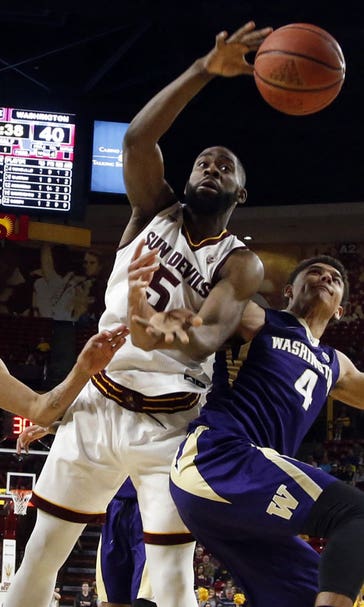 Washington edges ASU behind Andrews' 30 points
BY foxsports • January 16, 2016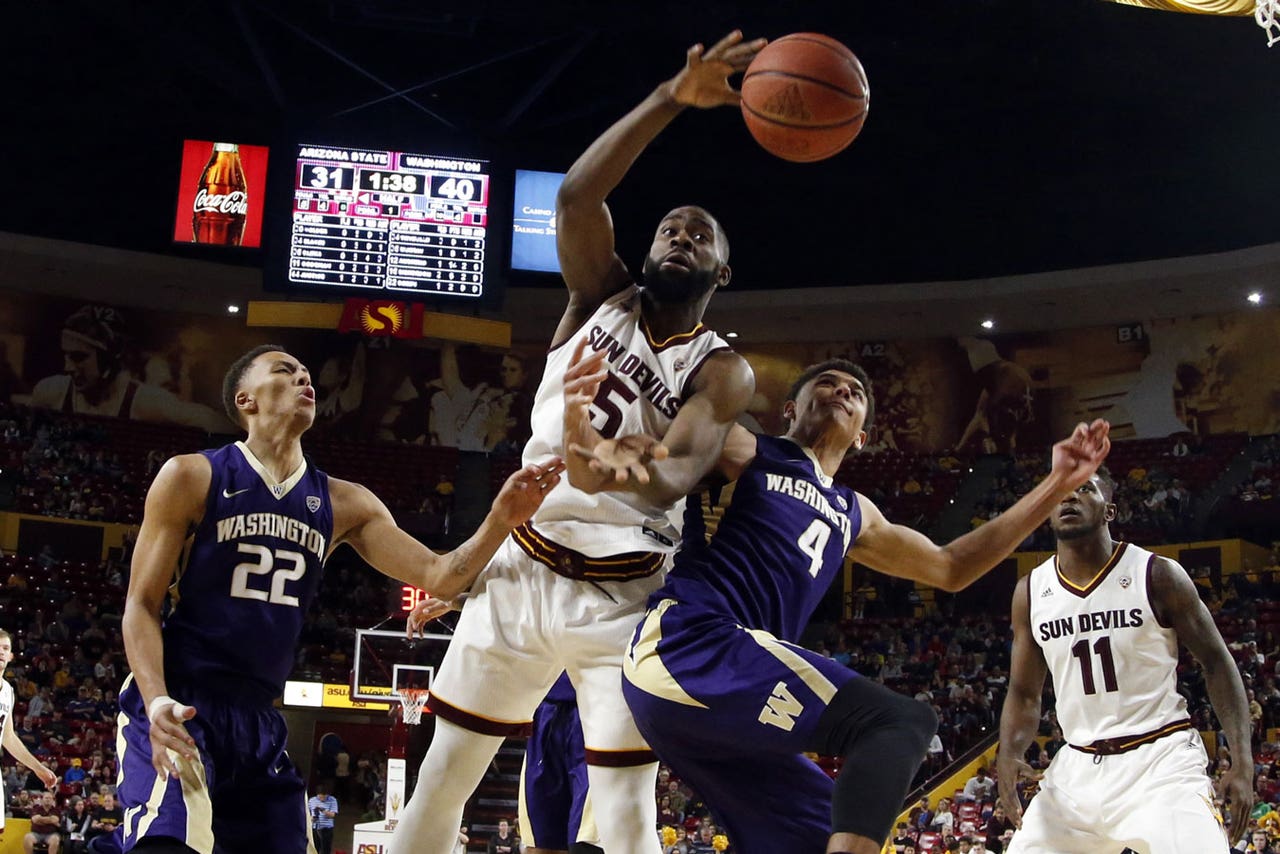 TEMPE, Ariz. -- Washington didn't look like the Pac-12's worst shooting team during their big road win Saturday at Arizona State.
The Huskies, who were shooting 42 percent from the field entering the game, hit 13 of their first 17 shots, ran up double-digit leads, then hung on for an 89-85 win.
"We have a weird team that way," said coach Lorenzo Romar, noting his team is last in percentage but third in made baskets so far.
On Saturday, they shot 52 percent, with Andrew Andrews leading the way with 30 points, 12 assists and six rebounds while hitting six free throws to close out the game in the final seconds.
"With Andrew breaking down the defense and kicking it out, we had a lot of open looks," Romar said.
Andrews did all that despite playing on a sore right ankle which required treatments on Friday and Saturday.
"Once you get going and start playing, you can mentally block it out," Andrews said.
Arizona State coach Bobby Hurley said Andrews "is so dangerous because he had good feel (for the game), plays at a good pace and makes great reads really quick."
Andrews had 18 points in the first half as the Huskies (12-5, 4-1) took a 44-34 lead. The 44 points were the most Arizona State had given up in the first half this season.
The loss was a big one for the Sun Devils' NCAA tournament chances. ASU, which had a No. 40 RPI heading into the game, fell to 11-7, 1-4.
Kodi Justice had 17 points to lead the Sun Devils. Obinna Oleka added 13 points and 11 boards.
The Huskies had collapsed in the second half in a blowout loss Thursday at Arizona. But they fended off several late Sun Devil rallies Saturday.
"I couldn't be prouder of our team," Romar said. "You get a split anywhere on the road in this conference, that's saying something."
Matisse Thybulle hit a 3-pointer to give the Huskies what seemed a decisive 79-70 lead with 2:24 remaining. The Devils cut the lead to 79-75 but Andrews set up Thybulle for another 3-pointer that made it 83-75 with 1:03 left.
ASU's Willie Atwood countered with a 3-pointer to cut the lead to 83-80 with 37.6 seconds left. But Andrews went 6 for 6 in the closing seconds to nail down the win.
TIP-INS
Washington: The Huskies are 22-6 vs. the Sun Devils under coach Lorenzo Romar, including five straight wins in Tempe.
Arizona State: The Sun Devils hit 28 for 33 from the free-throw line against Washington State Thursday night. They struggled badly Saturday, shooting only 16 for 29. They entered the game the No. 2 team in the Pac-12 in free-throw percentage.
A THIN MARGIN OF ERROR
"The biggest problem was free-throw shooting," said Hurley. "That's something you really can control to large degree. In a game where your margin of error isn't great, you can't shoot that number and expect to win."
STAR POWER
With 30 points, Andrews now has 1,463 for this Washington career. That moves him past Detlef Schrempf (1,449) for No. 15 on Washington's all-time scoring list. Next up: Brandon Roy: 1,477.
Andrews now is leading the Pac-12 in scoring (21.4) by a wide margin. He's had only one game with fewer than 12 points. He had 12 points Saturday in the first nine minutes.
PIVOTAL MOMENT
The Sun Devils had cut the deficit to 64-62 midway through the second half. Then DeJounte Murray scored on a drive and hit a 3-pointer to make it 69-62 Huskies.
"That kid is probably the best freshman I've seen this year," Hurley said of Murray, who had 19 points and nine rebounds.
UP NEXT
Washington hosts Colorado on Wednesday night.
Arizona State is at California on Thursday night.
---
---