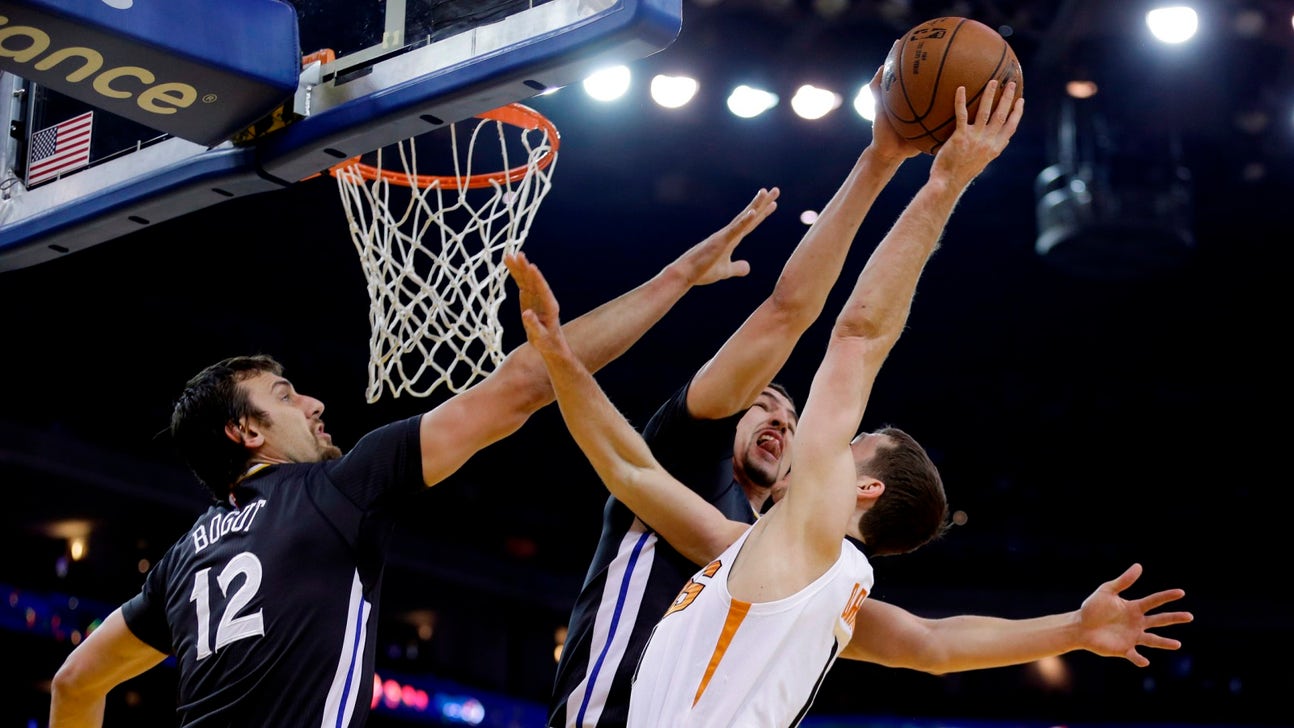 Warriors brush back Suns' challenge
Published
Feb. 1, 2015 1:06 a.m. ET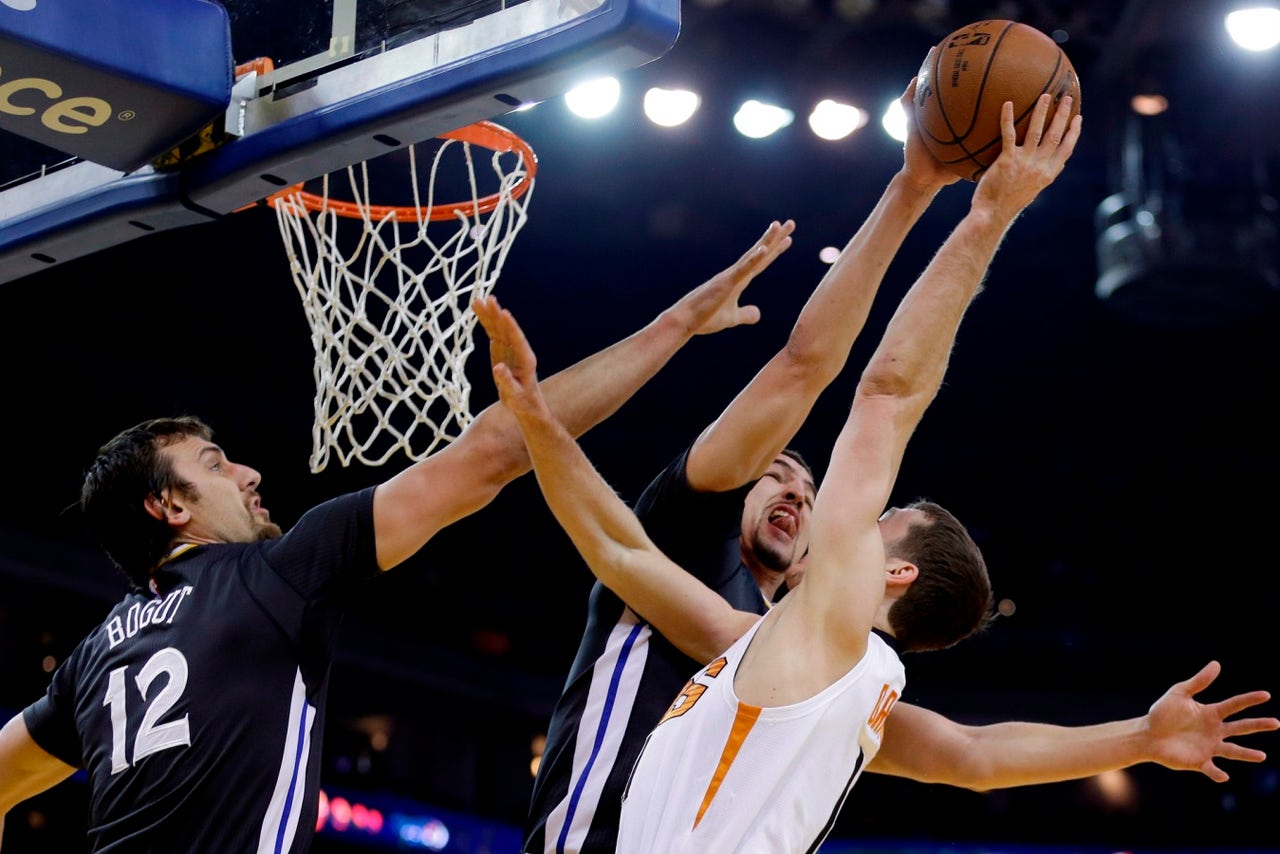 OAKLAND, Calif. -- The Golden State Warriors have been rolling so much this season that the halftime locker room can be awfully quiet if they're not leading by a lot.
Imagine the mood when they're coming off two consecutive losses and clinging to a one-point lead at intermission.
That was the scenario Saturday night, and the Warriors took out their frustrations on Phoenix. They shook off a slow start and shut down the Suns for a 106-87 win.
"It's very rare to have a group of guys who have a passion of hate for losing," said forward Andre Iguodala, who scored 12 points. "We drop two, we're not the type of guys you want to be around. I think the second half we just said, `Let's get it together. Let's get the toughness started and let's get another streak rolling.'"
The Warriors outscored Phoenix 54 to 36 in the second half. They shot 46 percent overall and held the Suns to 36.3 percent from the floor. And they forced 22 turnovers while committing 15.
Stephen Curry led the way with 25 points and seven assists, and Klay Thompson scored 22 to help the Western Conference-leading Warriors (37-8) avoid their first three-game losing streak.
"We got back to who we are," said Curry, sporting a black right eye he got in a collision with Jazz big man Rudy Gobert during Friday night's loss at Utah.
Asked about the black eye, Curry said, "it makes me look tough."
Markieff Morris had 17 points and 11 rebounds, and Eric Bledsoe scored 16 for Phoenix (28-21), which had won two in a row. The Suns led by 12 in the second quarter but couldn't keep up with the Warriors as the game wore on.
"It's hard to play against them when you start turning the ball over," Suns guard Goran Dragic said. "They pushed it and got open looks and they got some easy layups."
Golden State put together a 15-2 run midway through the fourth that put the game away.
Andre Iguodala converted an acrobatic layup while getting draped by Gerald Green, Curry banked in a runner and Harrison Barnes hit a big 3-pointer during the spurt that ended with the Warriors up 97-79 with 3:32 remaining.
It was just the kind of stretch the Warriors had wanted all week.
They won 19 in a row at home until losing in overtime to Chicago on Tuesday night, then followed that up with a disheartening defeat at Utah. And Phoenix, which just finished a 6-2 homestand, didn't look like a team playing its first road game in three weeks in the opening minutes.
The Suns scored the game's first eight points, and the Warriors missed their first 10 shots. Phoenix led by 12 for most of the second quarter, creating space for its shooters and clamping down on defense.
After beginning 10-for-30 shooting, the Warriors broke through just before the half -- getting out in transition behind their smothering defense. Curry connected on three 3s late in the quarter to help the Warriors go ahead 52-51 at intermission.
Warriors: Improved to 22-2 at home. ... Backup big man Marreese Speights, who has been slumping lately, did not play. ... Reserve center Festus Ezeli (left ankle) missed his 18th straight game. He is on a rehab assignment with the Santa Cruz Warriors, the team's NBA Development League affiliate.
Suns: Host Memphis on Monday.
Warriors: At Sacramento on Tuesday.
---