Warren scored 27, Suns get defensive to win again under Triano
October 26, 2017

PHOENIX -- After three games this season, the Phoenix Suns were allowing almost 129 points per game. Now they're playing tough defense, believe it or not.

The Suns have undergone a strange, unexpected transformation since interim coach Jay Triano took over when Earl Watson was fired two games ago.

"They're just having fun," Utah's Rudy Gobert said, "playing hard and playing free and good things can happen when you do that."

T.J. Warren scored 20 of his 27 points in the second half and the Suns improved to 2-0 under Triano with a 97-88 victory over the Jazz on Wednesday night.

https://twitter.com/FOXSPORTSAZ/status/923418682683883522



"We're just playing together, on both ends," Devin Booker said. "I said it right after they made the coaching change, this should be eye-opening for us. And I love the way we responded."

The Jazz, who lost the previous night to the Clippers in Los Angeles, never led. Phoenix was up by as many as 17 in the first half and 18 in the second.

Booker added 17 for the Suns, including a crucial 3-pointer with 1:29 to play after Utah had cut the lead to eight. Alex Len and Tyler Ulis scored 13 apiece. Len also grabbed 13 rebounds.

"They were very aggressive," Utah coach Quin Snyder said. "They were the more aggressive team. You saw it on the offensive glass, you saw it getting loose balls. They attacked."

Rodney Hood scored 22 for the Jazz, and Gobert had 16. Derrick Favors and Ricky Rubio added 14 apiece.




"We lacked energy," Hood said. "We've just got to understand when we turn the ball over, especially against a team that is playing loose right now, playing with a lot of confidence, it just makes it harder for us."

It's been quite a turnaround for Phoenix, which opened the season with the most one-sided loss in its history, 124-76 to Portland, and was clobbered by 42 points against the Clippers two games later.

That led to the firing of Watson and the promotion of Triano, the former Toronto head coach and coach of the Canadian national team. Phoenix beat Sacramento in Triano's debut Monday night.

"I think we're playing for each other right now," Marquese Chriss said. "We're moving the ball, just playing real unselfishly and we're just pushing the tempo."

The biggest difference has been when the Suns don't have the ball, with Booker -- in the past known for his big-time offense but certainly not his defense -- a major contributor.

https://twitter.com/FOXSPORTSAZ/status/923415068674482176



"In the years I've been here, I haven't seen Devin this focused at the defensive end of the floor," Triano said. "He's chasing over screens, he's in a stance, his work ethic at the defensive end has been great. I was worried while he transitions into becoming a very good defensive player, his offensive game is going to go, but he was money down the stretch when we needed him."

Just as they did in their previous game, the Suns jumped out to a big lead.

It was 10-2 after Booker's basket with nine minutes left in the first quarter and, after Josh Jackson threw a slick behind-the-back pass to Len for a dunk, Phoenix was up 32-15 with 9:42 to play in the half.

Phoenix had a fast start to the second half, too. The Suns scored the first six points of the third quarter and outscored the Jazz 21-10 over the first 8 minutes of the period to take their biggest lead, 69-51, on Ulis' 14-footer with 3:30 remaining.

Phoenix was up 83-65 on Warren's basket with 9:02 to play. But the Jazz rallied with a 16-6 run to cut it to 89-81 with 3:31 remaining. After a two-minute scoring drought by both teams, Booker sank his 3 and the Suns never were seriously threatened again.

https://twitter.com/FOXSPORTSAZ/status/923379672305377280



TIP-INS

Chriss rolled his left ankle and had be assisted off the court with 3:29 to play but said afterward it was nothing serious. ... The Phoenix bench outscored the Jazz reserves 38-9. ... Triano joins Jerry Colangelo, Scott Skiles, Alvin Gentry, Lindsey Hunter and Jeff Hornacek as Suns coaches to win their first two games

UP NEXT

Phoenix opens a five-game road trip at Portland on Saturday night.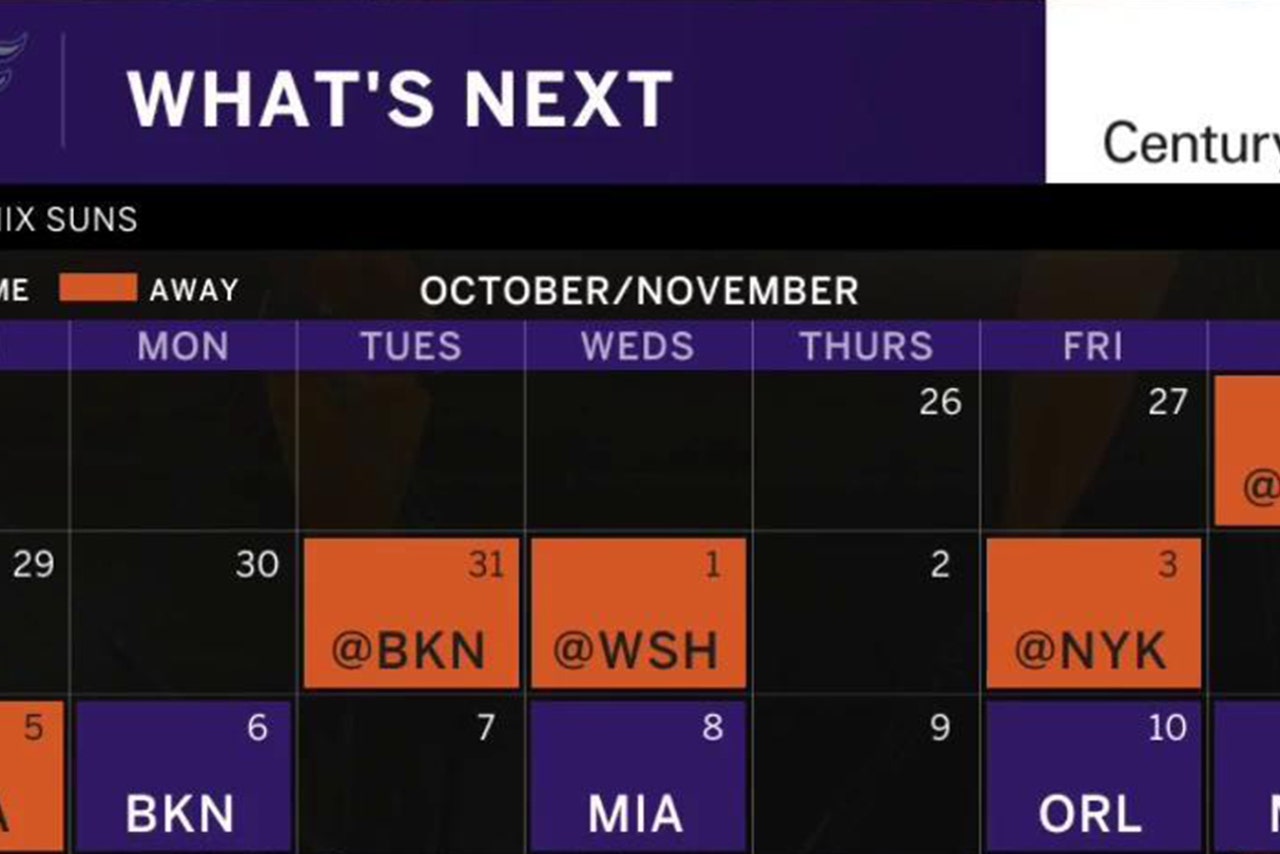 ---
---