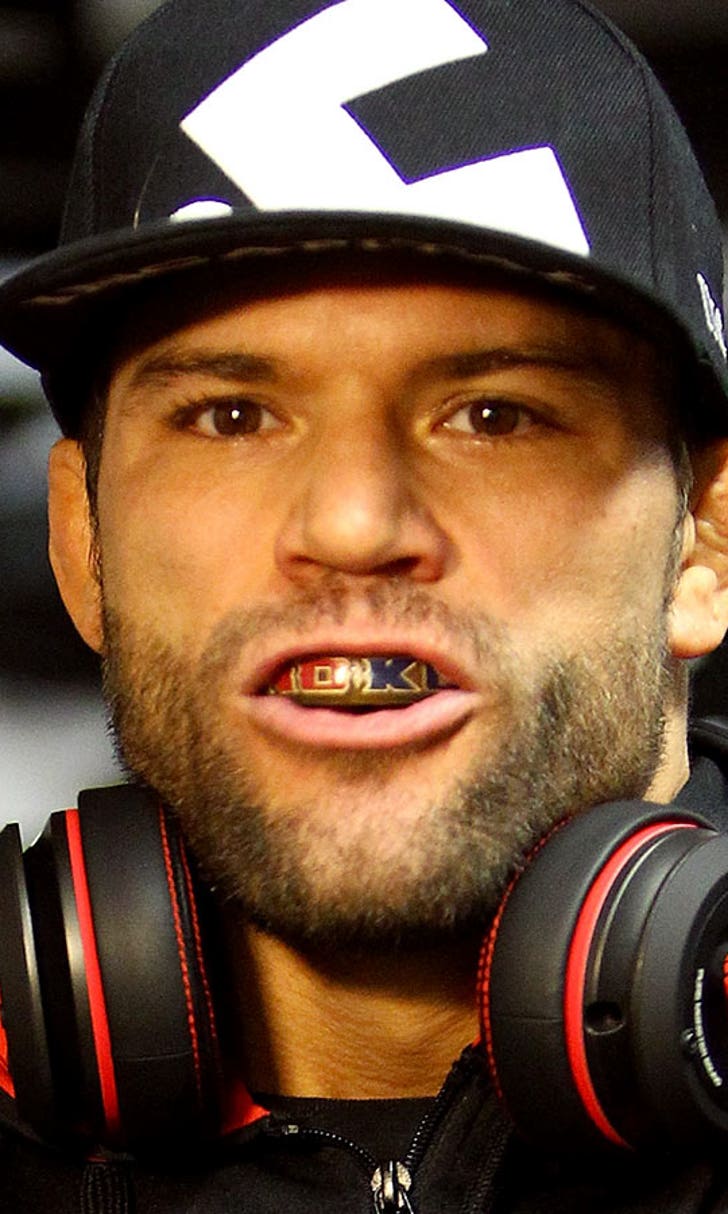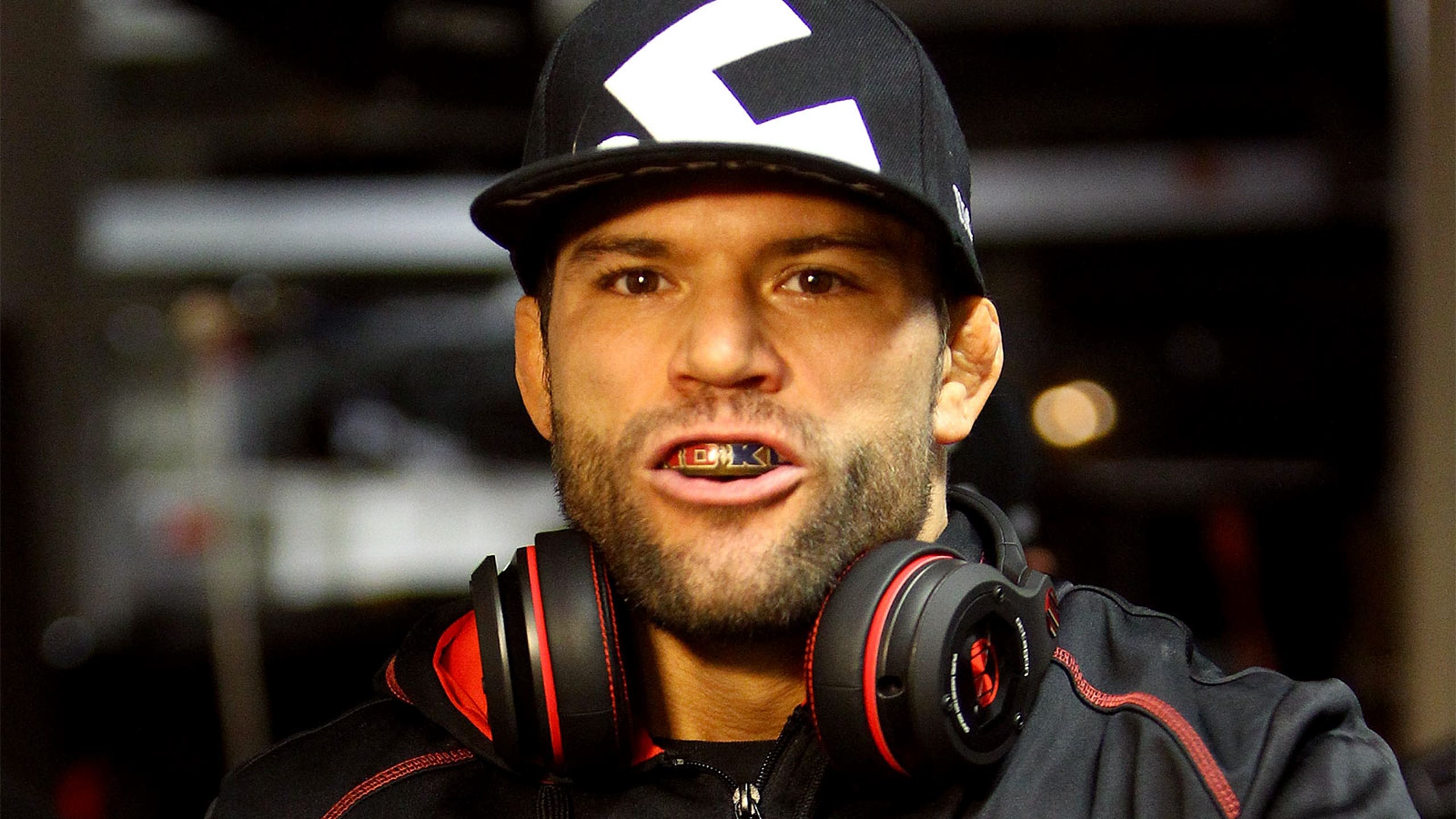 Walk This Way: The soundtrack to FOX UFC Saturday: Henderson vs. Thomson
BY Damon Martin • January 26, 2014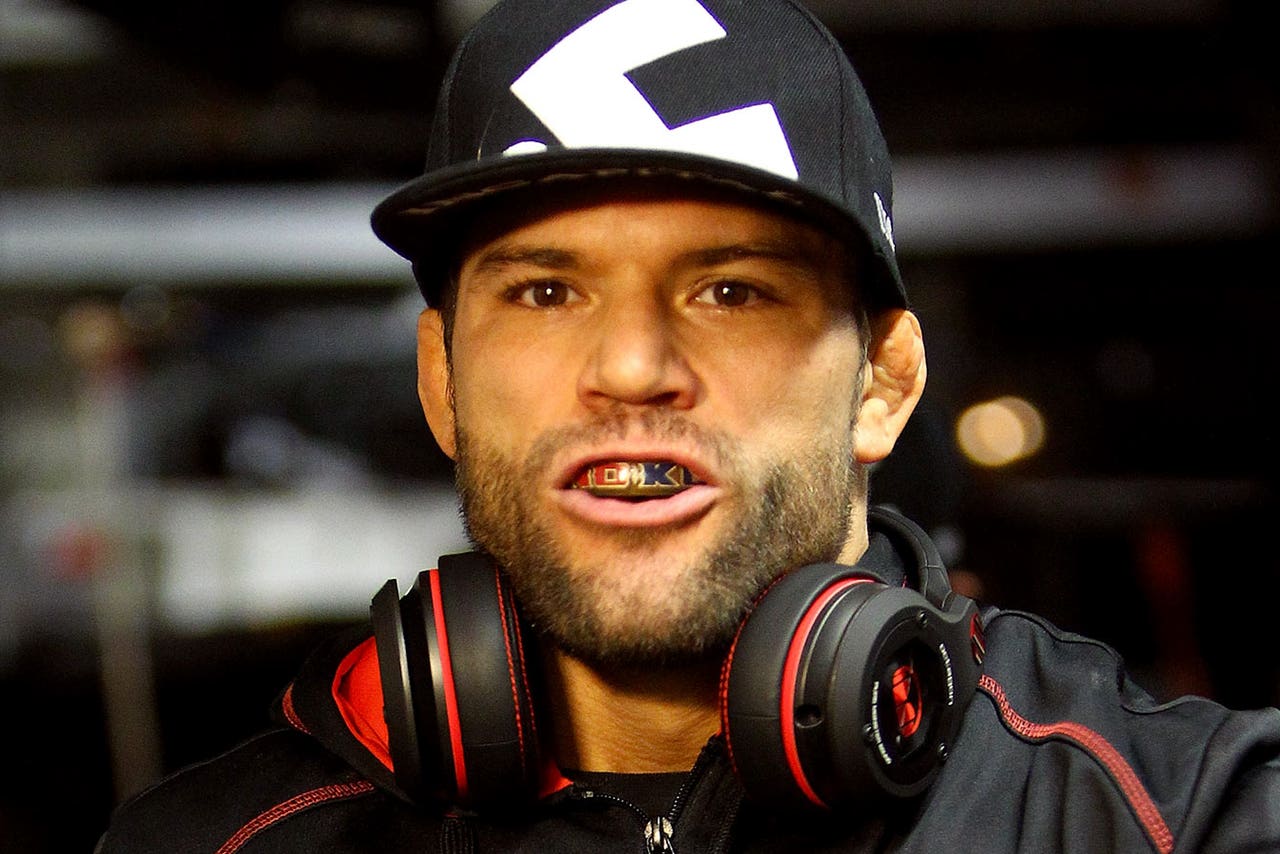 The UFC returned to cold, chilly Chicago where the temperatures outside the United Center were sub zero but inside the arena the fights heated up with former lightweight champion Benson Henderson edging out Josh Thomson in the night's main event.
From top to bottom there were more than a few great fights, but on top of that there were a great selection of songs used for the fighters competing on Saturday night.
Benson Henderson
In the main event, Henderson walked to the cage with his standard song, a track he's been using for numerous fights now.  The song titled 'Awesome God' by Christian rapper R-Swift has been Henderson's favorite tune for some time now.  The song features a chorus of the track by the same name 'Awesome God' written by contemporary Christian artist Rich Mullins, who died in a tragic car accident in 1997.  The original version of the song has been covered by numerous artists, but was made most famous by Mullins and another Christian artist named Michael W. Smith.
Key fight lyric: "Death couldn't shake him or derail, three nails could pierce but couldn't break him"
"Awesome God" by R-Swift
Josh Thomson
Thomson decided to go with a local favorite track for his walkout when he used the song 'Sirius" by The Alan Parsons Project.  The instrumental track is used for the introductions of the Chicago Bulls, who also play in the United Center.  The song was also made famous in the world of professional wrestling where veteran competitor Ricky 'The Dragon' Steamboat made use of the song for his walks to the ring as well.
Key fight lyric: None (instrumental track)
"Sirius" by The Alan Parsons Project
Gabriel Gonzaga
Brazilian fighter Gabriel Gonzaga also used one of his favorite tracks to walk to the cage on Saturday night when he got the Chicago crowd bumping to the song 'Mother" by Danzig. Gonzaga has used this song a few times now and let's be honest, it's an awesome song.  The track originally written by Glen Danzig in 1988 was made as a response to Tipper Gore (wife of former vice president Al Gore) when she went on rampage in the late 80's and early 90's going after music with questionable lyrics.  Her efforts actually led to the creation of the 'Parental Advisory' warning that's still used on CD and album covers to this day.
Key fight lyric: Father, do you wanna bang heads with me?
"Mother" by Danzig
Donald Cerrone
Donald 'Cowboy' Cerrone (for better or worst) is very faithful to his walkout track, 'Cowboy' by Kid Rock.  The former WEC lightweight has used the song as long as he's been under the Zuffa umbrella of promotions and unless somebody else comes up with another song more perfectly written for the man nicknamed 'Cowboy' this will probably stay his tune.  He's used the song for so long, Cerrone's use of it for his walkouts actually appears on the Wikipedia page for the song.
Key fight lyric:  "Give a toast to the sun, drink with the stars.  Get thrown in the mix and tossed out of bars"
"Cowboy" by Kid Rock
Alex Caceres
While there were several top notch tracks used during the preliminary portion of the show, the fighter that has to get a mention (along with winning $100,000 in bonus checks) is former Ultimate Fighter competitor Alex 'Bruce Leeroy' Caceres.  The enigmatic young bantamweight not only pulled off a double bonus (which rarely happens in the UFC) but he also found a way to use singer/songwriter Paul Simon for his walkout song.  The song "One Trick Pony" was the title track from the album of the same name, which Simon released in 1980.  And thanks to a little poking and prodding from Cowboy Cerrone at the post fight press conference, Caceres even sang a little bit of the track for those watching.
Key fight lyric: "He makes it look so easy, he looks so clean.  He moves like God's immaculate machine"
"One Trick Pony" by Paul Simon
Here is the full list of walkout tracks from FOX UFC Saturday in Chicago minus Walt Harris, whose music unfortunately could not be identified on the night of the fights.
FOX UFC Saturday: Henderson vs. Thomson Walkout Songs
Nikita Krylov vs. Walt Harris
Nikita Krylov out to "Rebel Rouser" by Duane Eddy
Walt Harris -€" music was unidentified
George Sullivan vs. Mike Rhodes
George Sullivan out to "Survival of the Fittest" by Mobb Deep
Mike Rhodes to "The Man" by Aloe Blacc
Mike Rio vs. Daron Cruickshank
Mike Rio out to "Cinderella Man" by Eminem
Daron Cruickshank to "Whoop a Man's Ass" by Trace Adkins
Hugo Viana vs. Junior Hernandez
Hugo Viana out to "Al Capone" by Raul Seixas
Junior Hernandez out to "Edge of Destruction" by MGK
Yaotzin Meza vs. Chico Camus
Yaotzin Meza out to "Music" by Erick Sermon/Marvin Gaye
Chico Camus out to "Motivation" by T.I.
Yves Jabouin vs. Eddie Wineland
Yves Jabouin out to "Theme from Mortal Kombat" by Kasz and Beal
Eddie Wineland out to "Hey Brother" by Avicii
Sergio Pettis vs. Alex Caceres
Sergio Pettis out to "Danza Kuduro" by Don Omar
Alex Caceres out to "One Trick Pony" by Paul Simon
Jeremy Stephens vs. Darren Elkins

Jeremy Stephens out to "Work" by Gang Starr
Darren Elkins out to "You've Got to Stand for Something" by Aaron Tippin
Adriano Martins vs. Donald Cerrone
Adriano Martins out to "Your Love Never Fails" by Jesus Culture
Donald Cerrone out to "Cowboy" by Kid Rock
Stipe Miocic vs. Gabriel Gonzaga

Stipe Miocic out to "D3mons" by MGK and DMX
Gabriel Gonzaga out to "Mother" by Danzig
Benson Henderson vs. Josh Thomson

Josh Thomson out to "Sirius" by The Alan Parsons Project
Benson Henderson out to "Awesome God" by R-Swift
---