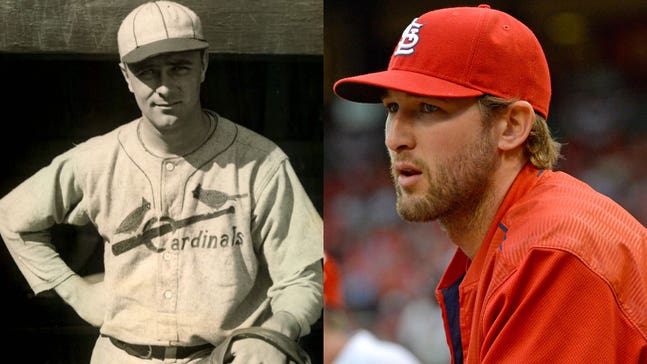 Wacha could join Fred Frankhouse in the history books
Published
May. 2, 2015 10:08 p.m. ET

Michael Wacha was effective last season for the St. Louis Cardinals, but it took him 19 starts to get to five wins. Things are balancing out.
The right-hander will go after his fifth win in as many starts Sunday against the visiting Pittsburgh Pirates as the streaking Cardinals try for a three-game sweep and sixth straight win.
Wacha (4-0, 2.42 ERA) would be the first St. Louis pitcher to win his first five starts in a season since Lance Lynn won his first six in 2012 and the first under age 24 to do so since Fred Frankhouse in 1927.
The latest, though, had more to do with run support than mastery on the mound. The 23-year-old, who had eight wins in 28 starts coming into the season, allowed four runs and six hits in 5 2/3 innings of Tuesday's 11-5 home win over Philadelphia. He'd allowed three runs in 20 1/3 innings winning his first three starts.
"My command just wasn't where I wanted it to be," said Wacha, who is 1-0 with a 1.93 ERA in three games against Pittsburgh. "But those guys putting together great at-bats made my job easier."
The Cardinals (17-6) have thus far provided Wacha with a 6.58 run-support average, which is among the top 20 in the majors.
It hasn't been there in the first two games of the series, but after Saturday's 2-1 win in 11 innings, St. Louis has a pair of wins on four runs in 21 innings. The bullpen pitched five scoreless innings, extending its streak to 21, and trimmed its NL-best ERA to 1.41.
While run production hasn't followed for the last two games, the Cardinals have a .379 on-base percentage on the streak.
The Cardinals have won five straight over the Pirates (12-12), as well as 14 of 16 in St. Louis, with Pittsburgh scoring two runs or fewer in nine.
"When that's the case, you have to honestly self-evaluate why you came up short," Pirates manager Clint Hurdle told MLB's official website. "But is this place getting into our head? It's not in my head. We approach each game individually, but as they mount up, they can paint a picture. We fight to get in these positions (to win the game), get to the tipping point - and aren't able to tip it in our favor."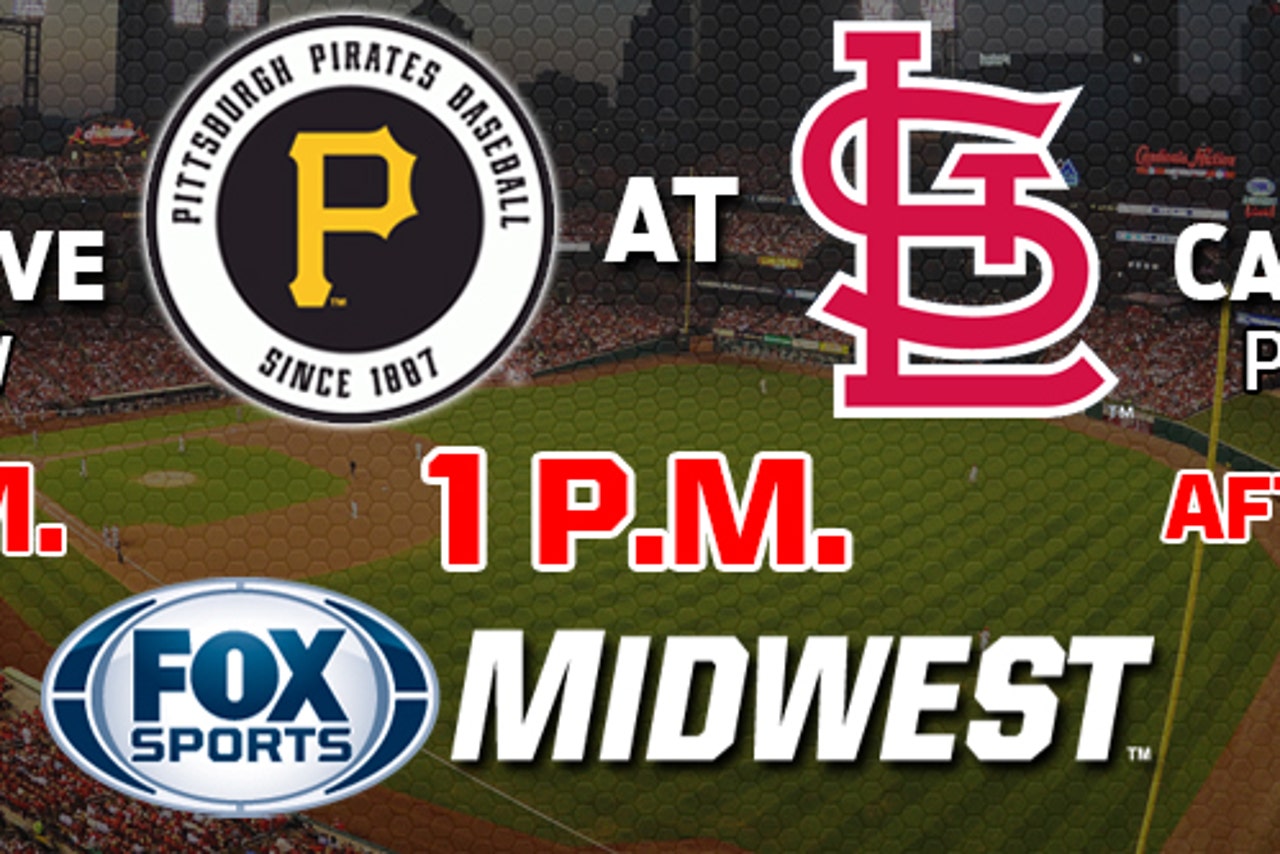 The Pirates left 18 runners on base Saturday for the first time since May 27, 2006, and went 1 for 13 with runners in scoring position. They're 2 for 18 in the series after entering with a .305 average.
Andrew McCutchen was 1 for 5, but that actually bumped his average to .198. The 2013 NL MVP has gone 18 games without a home run and is 2 for 17 in his last four games against St. Louis.
Wacha's opponent, Vance Worley, has been on the opposite end of the run-support spectrum with 2.63 per outing.
Worley (2-2, 4.50) will face his fifth straight division rival and seventh dating to last season after beginning the season with two starts against Milwaukee and two against Chicago. At home, the right-hander has been effective with two wins and a 1.54 ERA. Away, he's 0-2 with a 7.30 ERA after surrendering four runs and nine hits in six innings of Monday's 4-0 loss to the Cubs.
He has no decisions in three career starts against the Cardinals with a 4.96 ERA. Matt Carpenter (5 for 6), Jhonny Peralta (4 for 7) and Jason Heyward (6 for 12) have all given Worley trouble.
---