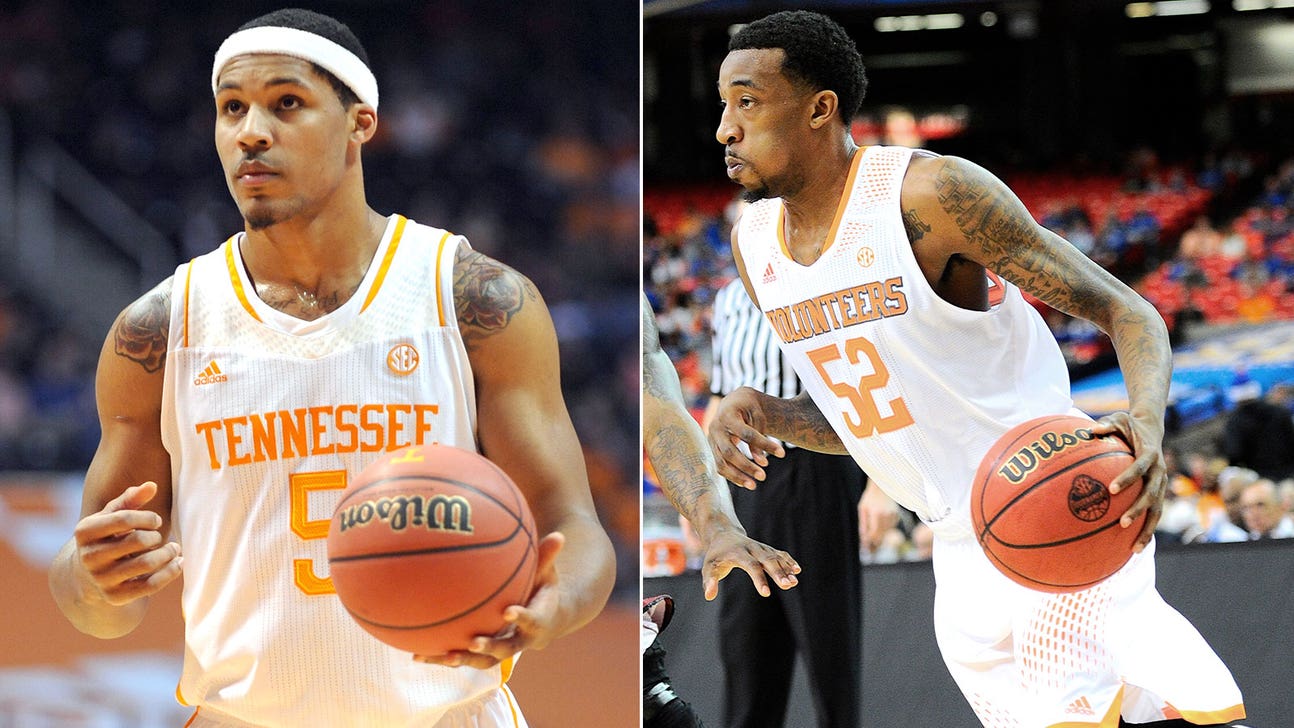 Vols ready for First Four clash; Martin's status unchanged
Published
Mar. 17, 2014 6:33 p.m. ET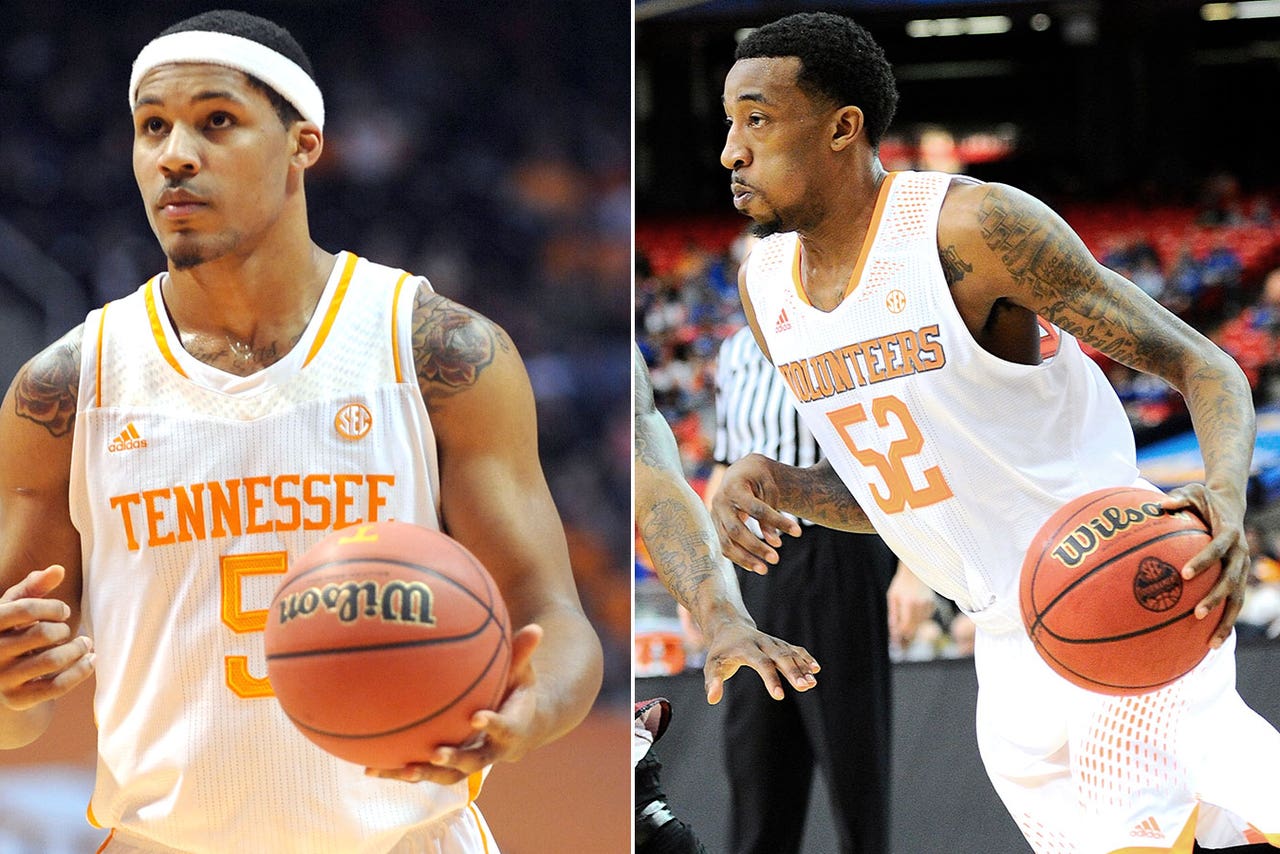 NASHVILLE, Tenn. -- A month or so ago, the wolves were clawing and barking at Cuonzo Martin's door.
The Tennessee basketball coach, who followed the popular and highly successful Bruce Pearl, had his Volunteers limping into the stretch run of his third season at the helm. Miss the NCAA tournament again, and the howls for a coaching change would have grown to an uncomfortable pitch.
Then, the Volunteers put it together and became one of the hottest teams -- in SEC play and throughout the country. Before Saturday's semifinal loss to No. 1 Florida, UT had won five games in a row and six of seven by at least double digits.
That surge pulled at-large Tennessee from the wrong side of the NCAA tourney bubble. On Wednesday, the Volunteers (21-12) play fellow Midwest Region No. 11 seed Iowa (20-12) in the First Four play-in round (9:10 p.m. tip-off).
The winner will play No. 6 Massachusetts (24-8) -- an at-large invitee out of the Atlantic 10 Conference -- on Friday in Raleigh, N.C.
"It feels good," Martin said of making the NCAAs for the first time -- three seasons after Pearl led the Volunteers to six straight appearances. "I am very happy for our guys and our staff. You go through some distractions during the course of a season. The way our guys bounced back, the way they competed and fought down the stretch, (I'm) really excited for our guys and our staff."
Pearl, a two-time SEC coach of the year, was fired at Tennessee following the 2010-11 season and later banned by the NCAA for three years because of various improprieties. He remains a popular fixture among Tennessee fans, though, especially since he still resides in Knoxville.
There is a strong contingent that wants Pearl, who is expected to regain coaching eligibility in time for the upcoming season, to return to the Volunteers. And if Martin, who has only one year remaining on his current contract, had not gotten the Vols to the NCAA tourney, many felt that change was going to come either way.
"I feel good," Martin said when asked if he felt relieved for reaching the NCAA tourney. "For me, I truly say that, because people ask me all the time. I feel great, to be honest with you, because I am led by the Lord and nothing really phases me.
"I don't deal with all that other stuff. It's a waste of time and energy."
Tennessee athletic director Dave Hart has been non-committal on Martin's future, even now that the team has made the NCAAs, albeit a first-round game and No. 11 regional seeding. Martin admitted to being surprised with the First Four assignment, a play-in game that still has a negative connotation.
"A little surprised," Martin said of the seeding and scheduling, "but just happy to be in the NCAA tournament, but a little surprised. You're playing against an NCAA tournament team.
"You're in the NCAA tournament, first and foremost, against a very talented Iowa team."
The Volunteers had a chance to improve their seed with a Saturday encounter against Florida, which got the No. 1 overall seed. Tennessee led the top-ranked Gators by seven points at halftime and is just one of two teams to have a double-digit lead on Florida, which trailed Wisconsin by 11 points in a November loss.
The forward tandem of junior Jarnell Stokes and senior Jeronne Maymon continues to be a tough match inside. For the regular season, Stokes nationally ranked third in double-doubles (18), fourth in offensive rebounding (4.5) and 11th in rebounding (10.3).
"For us going on such a big run and playing the way we are right now," Stokes said, "I had rather be playing good at the end of the year than the beginning of the year. As long as we're in (the NCAA Tournament), I'm happy."
On the outside, senior shooting guard Jordan McRae leads the team in scoring (18.8). But it was the re-insertion of senior Antonio Barton at starting point guard six games ago that jump-started UT's late run. During that stretch, the Vols have gone 5-1 and held opponents to only 47.4 points per game.
As for Iowa, Martin has a natural reason to follow Big Ten Conference basketball, given his playing and assistant-coaching ties to Purdue. Both Tennessee and Iowa played in the Battle 4 Atlantis tournament in November, but didn't play one another.
The Hawkeyes finished sixth in the Big Ten. Senior guard Roy Devyn Marble, a first-team all-Big Ten pick, leads the team in scoring (17.3). Iowa lost six of its last seven games, including a conference tourney loss to Northwestern in the quarterfinal round.
"We scouted them in the Bahamas, just in case we might have to play them," Martin said, "So, we feel we are familiar from that standpoint. And I watch a lot of Big Ten basketball. I have the Big Ten Network, so I watch quite a bit of them."
Ditto that for the Bahamas event for Iowa head coach McCaffery, who's impressed by what Tennessee brings to the table.
"I watched two games in Atlantis," the fourth-year Iowa coach said, "and they're athletic, powerful and can hurt you in a lot of ways. We have to lock into what guys are doing lately and what things have changed."
The Hawkeyes made the NIT the previous two years, finishing runner-up last season. This is the first NCAA tourney visit for the Hawkeyes since 2006; they started the season 16-3 and ranked as high as No 10 in the country at one point.
"For them and like everybody else going into the NCAA tournament, it's a new season," Martin said. "And I'm quite sure they look at it the same way. They might have been sitting there thinking, 'We didn't play as well. We might be on the outside looking in. Now, all of a sudden, we're in the tournament.'
"They'€™re rejuvenated. They're ready to go. Again, the talent is there."
---