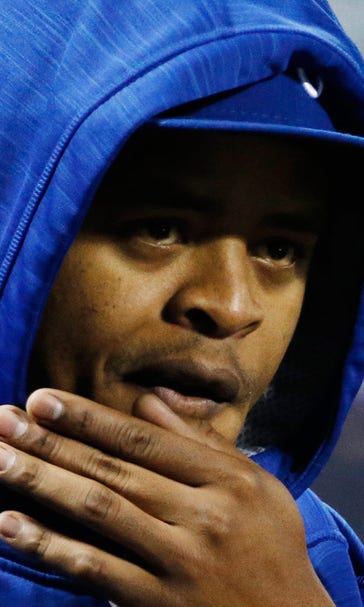 Volquez expected to start Game 5 vs. Mets after return to Royals
October 31, 2015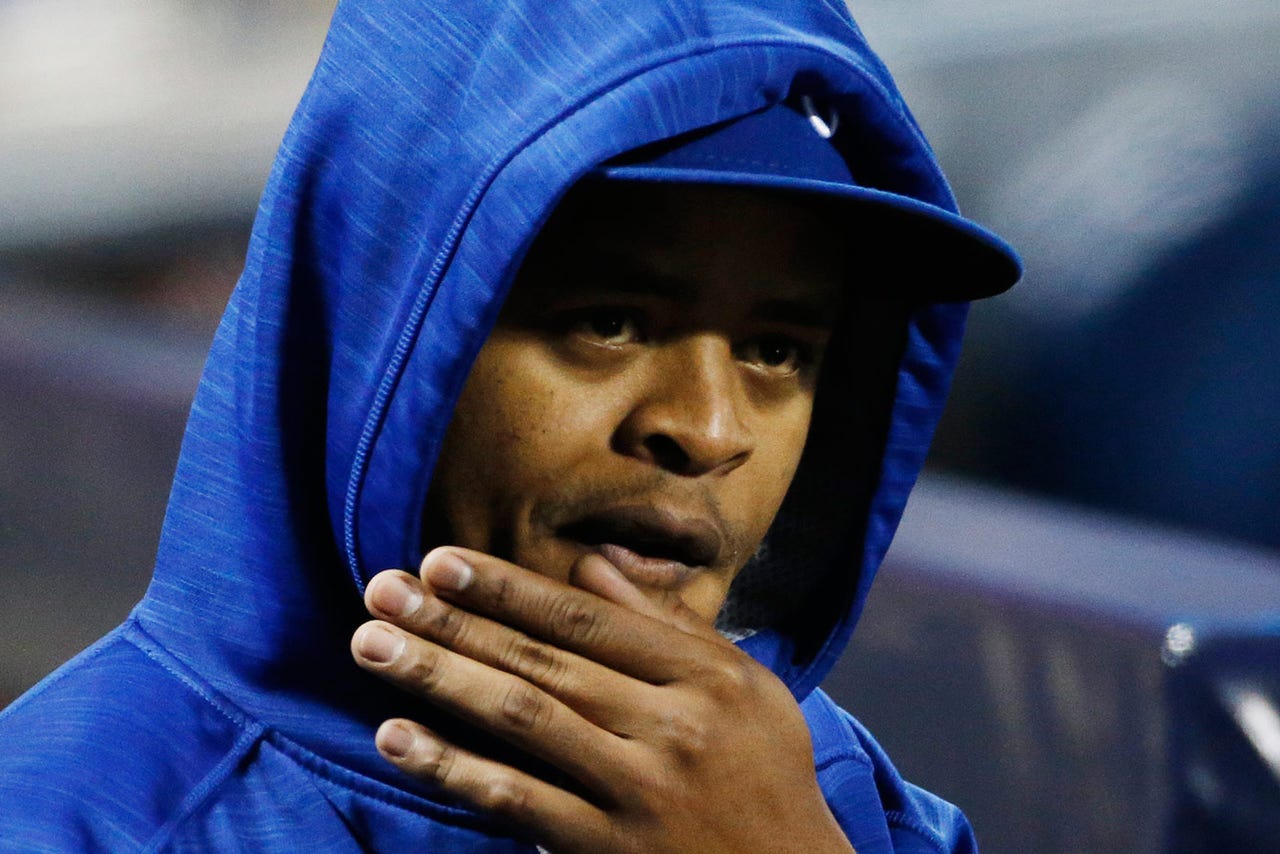 NEW YORK -- Edinson Volquez has rejoined the Kansas City Royals following his father's death.
The right-hander remains scheduled to start Sunday night in Game 5 of the World Series against the New York Mets, pending a conversation with manager Ned Yost.
Volquez, back from the Dominican Republic, wore a hooded sweatshirt in the Kansas City dugout during Game 4 at Citi Field on Saturday night.
"I've got to sit down and talk to Edi. But we're still planning on him pitching tomorrow," Yost said a few hours before the game.
Volquez started the Series opener Tuesday night, hours after his father died, and allowed three runs over six innings in a no-decision. He said he got the news after completing his outing.
Kansas City won 5-4 in 14 innings, and Volquez flew home to the Dominican Republic.
"These are huge games. Edi's been with this team all year long. He's worked so hard to get to this point," Yost said. "And it was like (teammate) Chris Young when his dad passed away. Chris just knew how proud his dad was of him and that his dad would want him to carry on. His dad would want him to be on that mound and helping his team win. And I imagine that Edi's dad would want the same thing."
Volquez's father, 63-year-old Daniel Volquez, died of heart failure.
"When you face a situation like he did, I'm sure the one thing his father would want him to do is pitch Game 5," said Mets manager Terry Collins, who lost his father just before spring training. "So you're challenged by that, the grief, and yet, hey, look, you know what would make him proud and make him happy, and that's to go out and do what you do best, and that's to pitch."
"So I salute him because I know how hard it will be for him. Right now he's got something else to pitch for, and that's the memory of his dad. He's already tough enough," he said.
After the offseason departure of No. 1 starter James Shields in free agency, the Royals signed Volquez to a $20 million, two-year contract. He led the team in wins (13) and ERA (3.55) during the regular season while throwing 200 1-3 innings.
Volquez is 1-2 with a 4.37 ERA in four starts this postseason.
Yost said he wasn't concerned about whether Volquez was able to throw while he was away from the team.
"It's not a bad thing this time of year. Edi has logged over 200 innings in the regular season, and it's not going to affect him a bit," Yost said.
---
---