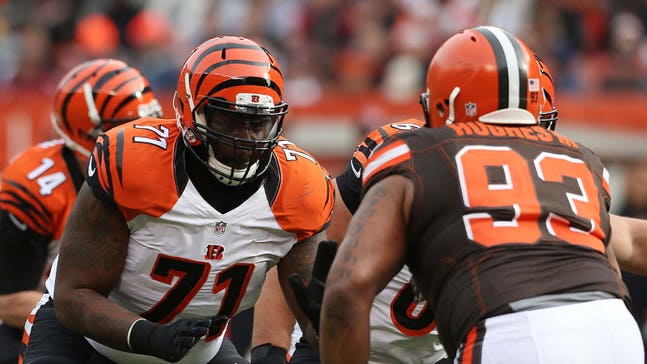 Vikings tackle Smith happy to be reunited with 'father figure' Zimmer
Published
Mar. 18, 2016 6:00 p.m. EDT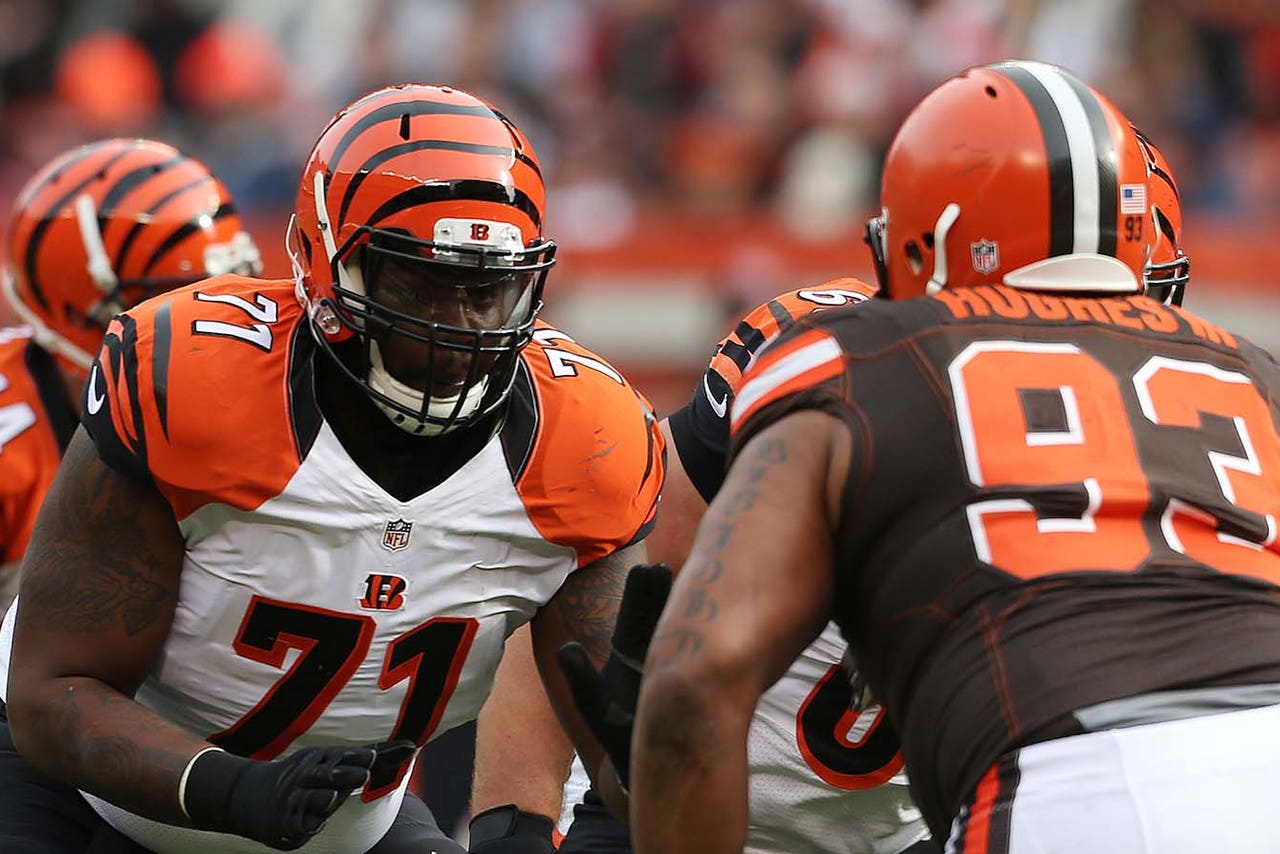 MINNEAPOLIS -- The Minnesota Vikings entered the offseason determined to make big changes to an offensive line that struggled to protect quarterback Teddy Bridgewater. The changes don't get much bigger than Andre Smith.
The Vikings signed the 6-foot-4, 325-pound right tackle on Friday, bringing in another player with a long history with Vikings coach Mike Zimmer, who was the defensive coordinator in Cincinnati for Smith's first five seasons with the Bengals.
"He's been like a father figure," Smith said in a conference call. "He always told me to just keep working hard, put your head down, don't pay attention to what's being said in the media. He knows the football player that I am and he saw the growth in me as a man from my rookie year in Cincinnati to the more mature player I am now. He's a great (coach) and an even better person."
Smith was the No. 6 overall pick out of Alabama in 2009, a player that was predicted by some to be one of the next dominant tackles in the game. But he drew criticism over the years for his fluctuating weight and signed a one-year deal to try to prove himself once more.
The Vikings also announced the signings of defensive back Terence Newman and defensive lineman Justin Trattou. Newman is another player who followed Zimmer from Cincinnati to Minnesota. He led the team with three interceptions last year and is entering his 14th season in the league. He will turn 38 in September, which will make him the league's oldest defensive player next season.
Smith is expected to compete with Phil Loadholt, who is returning from a torn Achilles tendon, and T.J. Clemmings for the starting right tackle spot. He said his time playing at powerhouse Alabama prepared him for the stiff competition he expects in training camp.
"Just the opportunity to go against Phil Loadholt and Clemmings is going to be a great opportunity to better ourselves as men and also as teammates," Smith said.
The Vikings also added coveted free agent guard Alex Boone from the San Francisco 49ers and brought in former head coach Tony Sparano to coach the offensive line. If Smith can remain healthy and perform closer to the expectations he shouldered coming out of college, one of the team's weaknesses during last year's 11-5 season will suddenly become its strength.
The Vikings also re-signed guard Mike Harris and restructured Loadholt's contract, and have devoted more of their cap space in 2016 to the offensive line than any other team in the league, according to the website spotrac.com, which tracks NFL player salaries.
"I'm just trying to take advantage of what I have in front of me," Smith said. "It's a one-year deal, and it's an opportunity to join a great team. I believe I can make this team better. I'm just going to continue to work hard and show my efforts on Sunday."  
---
---