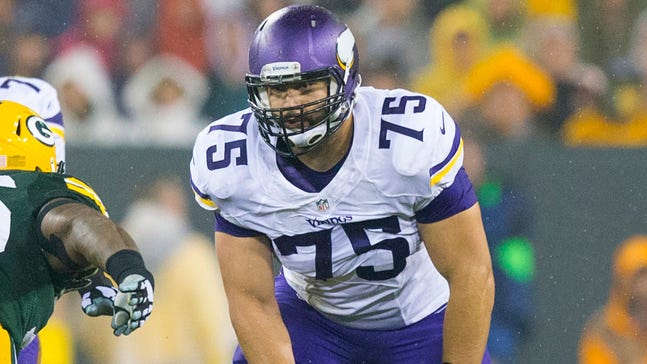 Vikings notebook: Kalil had 'cleanup' on knees
Published
May. 8, 2015 5:45 p.m. EDT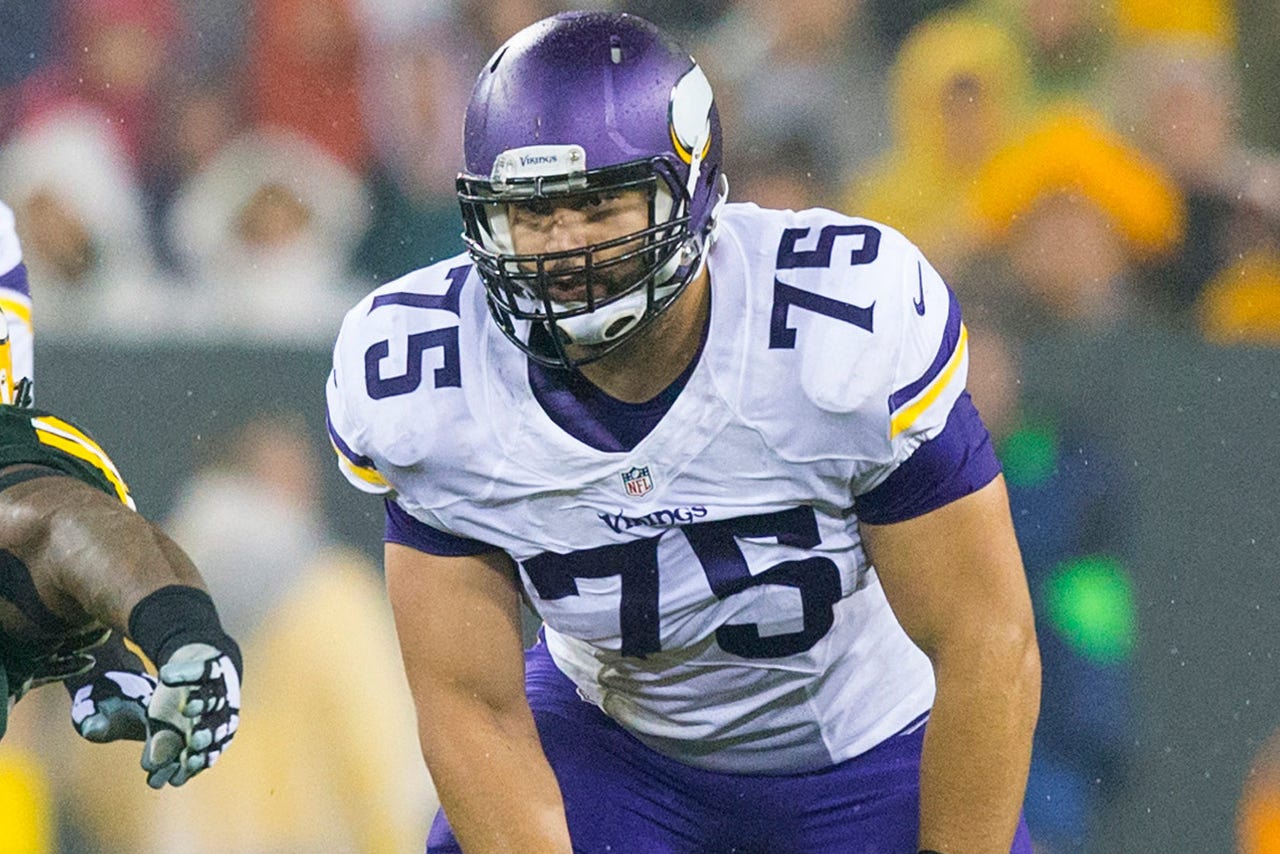 EDEN PRAIRIE, Minn. -- The revelation that Matt Kalil had arthroscopic surgery on both knees this offseason was an added subplot to the overall story of the beleaguered Minnesota Vikings left tackle as he enters his fourth season in the NFL with much to prove.
Speaking for the first time about the surgery, and subsequent extra work on Kalil's knees, Minnesota head coach Mike Zimmer said the reports from Kalil have been positive.
"It's more of a cleanup kind of thing," said Zimmer on Friday at the team's rookie minicamp. "Matt's told me that this is the best he's felt since his rookie year, I think. So, we're just going with that. He said he feels great. And we're glad that we got the issues taken care of."
Kalil, the fourth-overall pick in the 2012 draft by the Vikings, recently had the fifth-year option in his contract exercised by the team.
Shortly after the option was announced, USA Today reported Kalil underwent arthroscopic surgery on both knees in January and followed with bloodwork and platelet rich plasma injections to help his knees, which have bothered Kalil the past two seasons.
According to the report, Kalil's surgery was performed by Dr. James Andrews. Kalil also underwent a Regenexx procedure "in which blood is removed, isolated, processed and re-injected into the patient's affected area," USA Today reported.
Kalil earned a Pro Bowl invitation as a replacement in his rookie season with Minnesota. He has started all 48 games of his NFL career but dealt with inflammation in his knee which cut short his practice time in his second season although he didn't miss any game action. He underwent surgery before last season and took time to recover. But he struggled to return to his rookie form until a promising end to the season.
Draft picks in fold:  The NFL's new collective bargaining agreement has settled much of the negotiating between teams and draft picks, which has led to most picks agreeing to contracts earlier than in the past. Minnesota took advantage of the opportunity by agreeing to terms with each draft pick and signing the picks before they hit the field Friday.
"It's really great and really it's a credit to (executive vice president of football operations) Rob Brzezinski," Zimmer said. "He did a great job negotiating all these deals in a short period of time and getting them all done. But it allows all of us to really concentrate on the task at hand, and that's getting each one of these players better and getting this football team better."
Trae Waynes, whose deal will include a fifth-year team option as first-round draft pick, said he wasn't thinking about the contract. Second-round pick linebacker Eric Kendricks, said he was happy to put on a helmet for the first time in "a couple of months."
"It's just football," Kendricks said. "I'm like a kid in a candy store."
Targeting positions: Able to get the rookies on the field for the first time, Zimmer revealed some of the positions for a few of the players.
Zimmer said Kendricks will work at middle linebacker and he potentially could play weakside linebacker as his career continues.
"We're going to start him at 'Mike' linebacker and see where that goes," Zimmer said. "We believe that eventually down the road he'll probably be a 'Will' linebacker for us, but you never know."
Fourth-round pick T.J. Clemmings played offensive tackle at Pittsburgh and general manager Rick Spielman said after the draft that the team envisions Clemmings as a tackle. But Clemmings said he saw some practice time at guard Friday.
"I'm pretty sure I'll be moved around," Clemmings said. "I've been playing guard today, guard and tackle. Just getting reps and getting a feel at both positions is my plan, just to be ready to be able to play at guard or tackle, wherever they want me to play or need me to play."
Clemmings, who said he practiced on the right side of the line Friday, said Vikings offensive line coach Jeff Davidson worked him out at Pittsburgh and mentioned then Clemmings could be used at guard.
Follow Brian Hall on Twitter
---