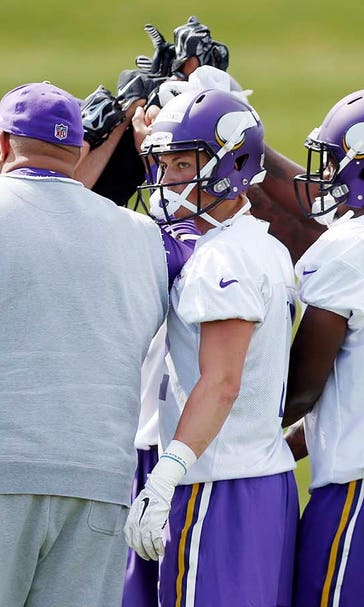 Vikings' depth makes it tougher for rookies to stand out
May 6, 2016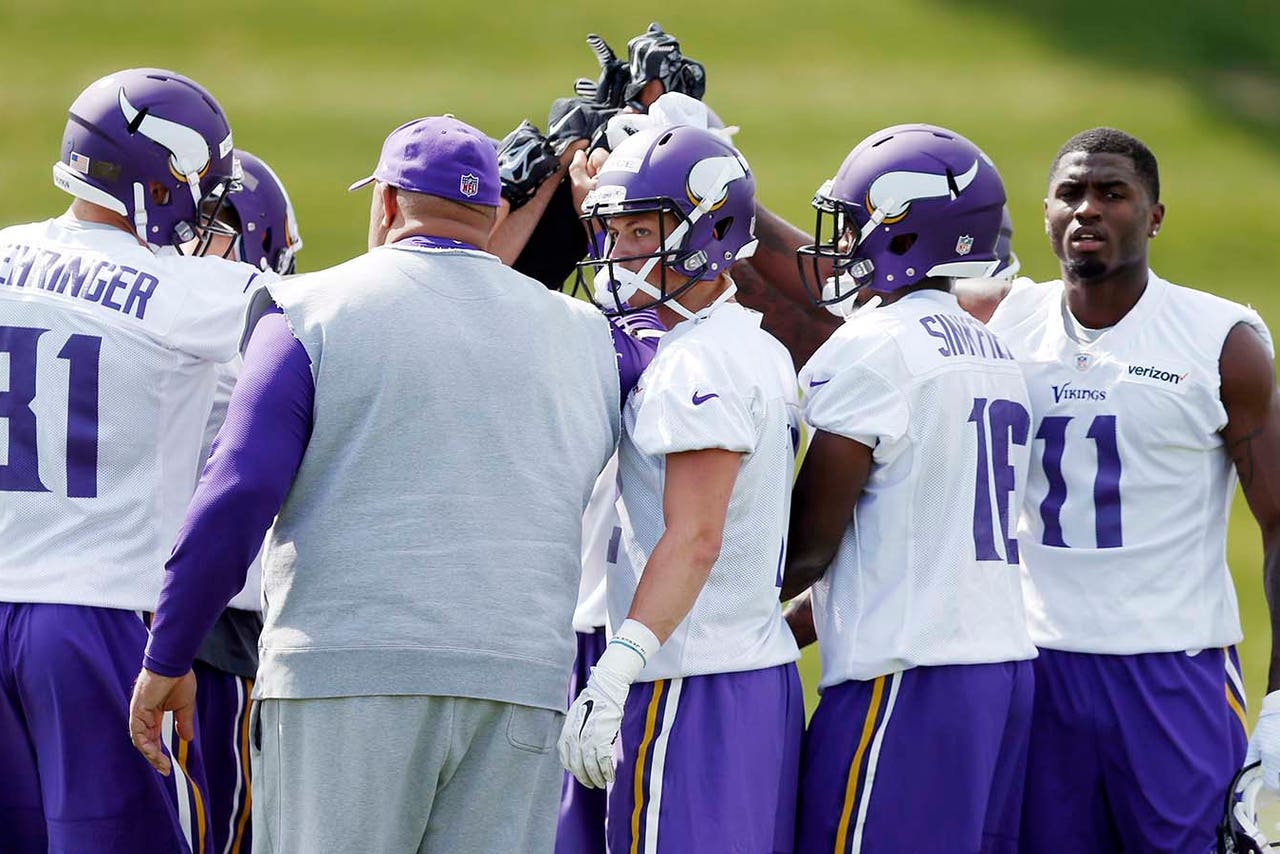 EDEN PRAIRIE, Minn. -- The Minnesota Vikings have long prided themselves on a meticulous ability to fill out their roster with overlooked players from all kinds of places.
This year, there probably won't be as many making the team.
With almost every key player back from the NFC North champions of last season and a depth chart featuring myriad recent first-round picks, plus plenty of accomplished 30-somethings, the Vikings don't have as much room as usual for those underdogs who went undrafted.
"I hate to assume anything, but we do have a more talented team now than when I first got here," coach Mike Zimmer said. "Even last year, six rookies made a big contribution. We had two undrafted free agents make the team. I think it's good competition, which is what we talked about with the offensive line. Trying to create more competition here. Maybe some of these guys will send some other guys home. I don't know."
Take a look at that offensive line, with 16 players currently under contract for nearly 18 percent of the roster. The Vikings drafted Willie Beavers from Western Michigan in the fourth round to play guard, but he was the only rookie they added at that spot. None of the 10 undrafted free agents they signed earlier this week were offensive linemen, obviously because there's hardly a scenario in which one could make the team.
"With the depth that I think we currently have, and what we have drafted, it makes it a little more difficult to maybe getting those top-tier guys," general manager Rick Spielman said, referring to the sought pool of prospects slipping through the draft, but fielding offers from multiple teams.
The Vikings once helped turn an undrafted player, defensive tackle John Randle, into a Pro Football Hall of Fame member. More recently, they found an undersized, unheralded cornerback named Marcus Sherels in their backyard at Minnesota in 2010. He came to the rookie minicamp without a contract, but he signed with the Vikings soon after, eventually landed on the practice squad, and has become one of the NFL's best punt returners since being promoted to the active roster at the end of his first season.
"He was one of those guys I don't think many people expected much from, and he just kept impressing us at every turn," director of college scouting Jamaal Stephenson said. "And obviously he is where he is now, a couple contracts later."
With safety Anthony Harris and quarterback Taylor Heinicke, the Vikings had two rookies on the roster last year among eight players they signed as undrafted free agents. Factoring in the others who previously spent time with another team, at the end of the season the Vikings had 15 players on their 53-man roster who were never drafted. They also had five players who were drafted from NCAA Division II schools.
This year, their rookie class even went international, with wide receiver Moritz Boehringer. The 22-year-old became the first player drafted directly from Europe, and he practiced Friday for the first time with his NFL team as rookie minicamp began.
Zimmer made clear that Boehringer is no longer a novelty, even if he'll always be an answer to a trivia question.
"I want him to be here playing football and not being a celebrity," the coach said. "I've given him a hard time already about being on TV shows and stuff like that. It's football now and it's time to work. The feel-good story is over."
Boehringer was more than happy to oblige. He nervously smiled through an interview session with reporters, clearly still grasping the magnitude of his transition.
"You definitely have to get used to the speed. It's more up-tempo, but, yeah, it was the first day and they had to kind of explain some stuff," said Boehringer, who has been living and training in the U.S. for the last 2 months. "It's way more professional here, just because it's not professional in Germany. Everybody takes it more serious." 
---
---