Adrian Peterson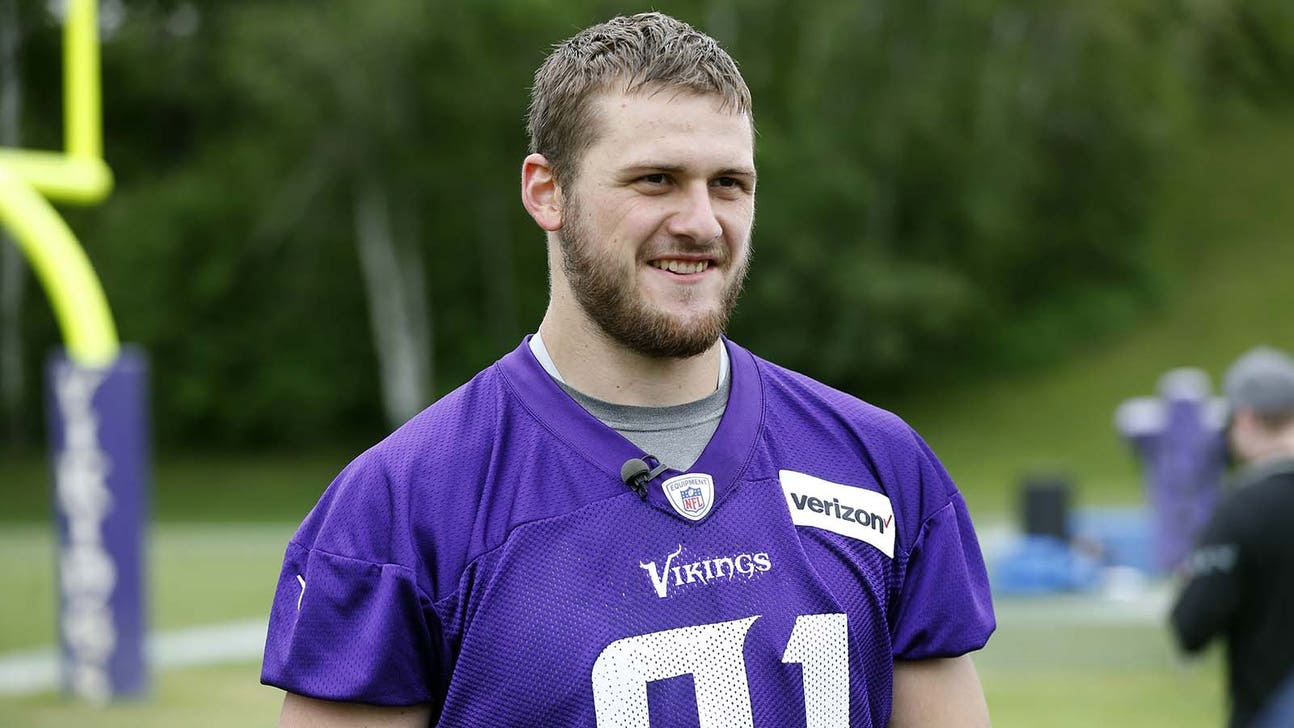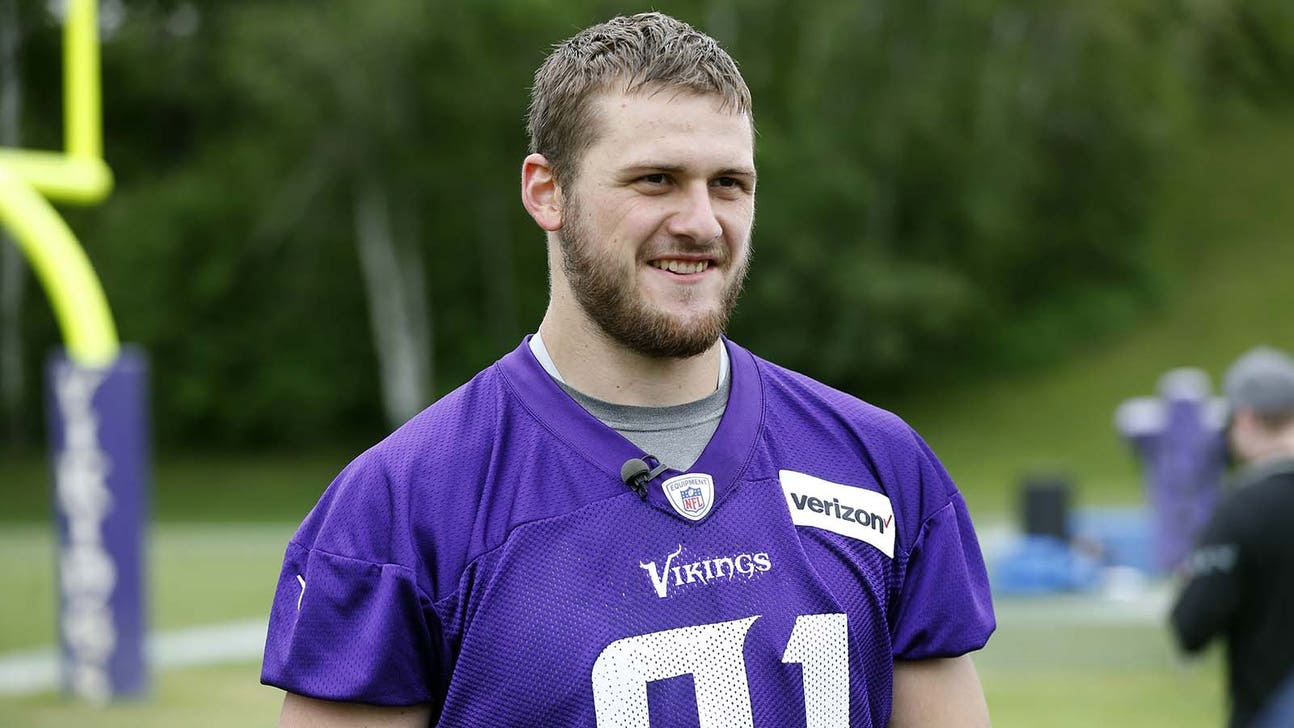 Adrian Peterson
Vikings' Böhringer already eager to get back to work
Published
Jun. 18, 2016 2:00 p.m. ET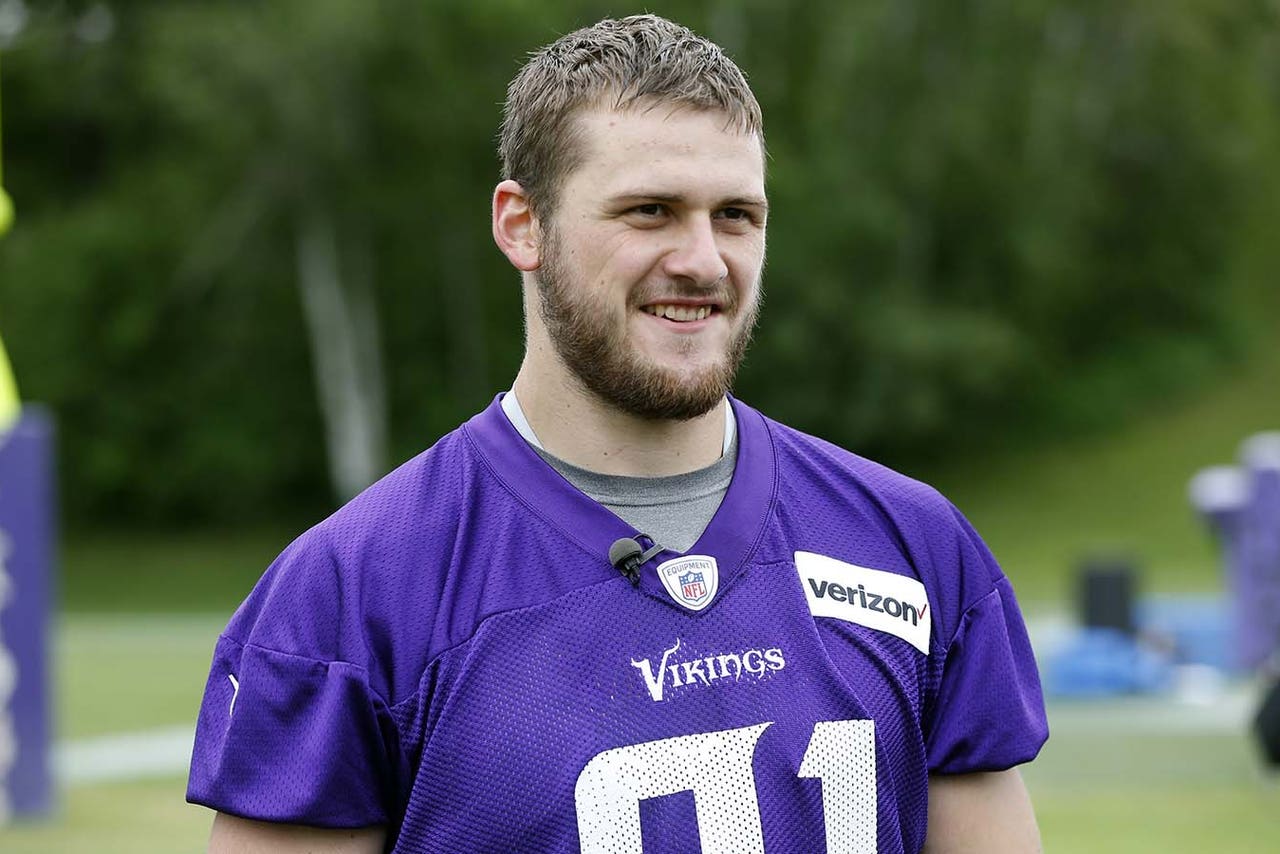 EDEN PRAIRIE, Minn. -- When Minnesota Vikings coach Mike Zimmer canceled the last session of minicamp as a reward for the team's offseason work, most players were surprised and delighted by the early start on summer vacation.
Moritz Böhringer wasn't so sure.
"I wanted to practice," Böhringer said, smiling wryly, "because it's always good to get some more reps."
Nobody on the 90-man roster needs more training than Böhringer, the rookie wide receiver from Germany who became the first draft pick in the history of the NFL to come directly from a country outside the United States.
His deficiencies haven't been for a lack of dedication, though. This is simply the situation he's in, having discovered the sport about five years ago through YouTube videos of Vikings running back Adrian Peterson. He has played competitively for merely three seasons at a level nowhere near as sophisticated or intense as the league is entering.
"He's starting from way, way, way behind," offensive coordinator Norv Turner said.
For the Schwabisch Hall Unicorns in 2015, Böhringer had 16 touchdown receptions and an average of 20.9 yards per catch in 21 games on his way to the German Football League's rookie of the year award. The Unicorns only ran 70 or 80 plays out of five or six formations, paling in comparison to the complexity of Turner's playbook with the Vikings.
Naturally, Böhringer's helmet has been spinning this spring in his attempt to grasp the route concepts, blocking responsibilities and advanced footwork technique required to excel at his highly skilled position.
He threw up on the field during his first practice in Minnesota, last month at rookie minicamp. Throughout the workouts with the full team over the past three-plus weeks, Böhringer has dropped plenty of passes.
"Most of the time it's a mental thing, because I'm not 100 percent comfortable with the playbook," Böhringer said Thursday after the Vikings wrapped up their offseason program and adjourned for six weeks until training camp. "But I think it'll come after time."
The Vikings have raved about the 22-year-old's acuity, despite his inexperience. General manager Rick Spielman declared Böhringer "off-the-charts smart," fully confident he can grasp the intricacies of American football with time.
"You want to start at the grassroots and work your way up, and we've been doing that with him. He's extremely intelligent, so he catches onto things pretty well," wide receivers coach George Stewart said. "He understands exactly what I'm trying to communicate to him. He has a great understanding of the language."
Culture hasn't been an issue, either, beyond a couple of predictable hiccups. His golf debut didn't go so well -- "I don't think it's my sport, but I tried," he said with a laugh -- and he was unaware of the American custom of tipping restaurant servers that is uncommon in Europe.
"We go out to eat almost every night, so that's something that was kind of eye-opening for him and he's still kind of getting used to," said quarterback Joel Stave, his roommate this spring. "Every once in a while, he'll leave a dollar and we've got to cover it for him."
Böhringer and Stave have formed a playbook study group with another rookie, tight end David Morgan.
"He's getting more comfortable with the offense, he's getting more comfortable with just football here, and he's getting more comfortable with the guys," Stave said. "He seems more confident, and it seems like he's having more fun. It's been a lot of fun getting to know him and a lot of fun getting to talk to him and see what it's like coming from a different background like that."
Targeted as a prospect through the NFL's expanding international outreach program, Böhringer blew away the scouts at Florida Atlantic University's pro day workout with a 4.43-second 40-yard dash. His 6-foot-4, 227-pound frame stoked the buzz around the league.
Spielman called Stewart into his office one day during the pre-draft evaluation process at team headquarters to watch a YouTube highlight video of Böhringer's GFL games . They were sold. Rather than risking a wait to sign him after the draft, the Vikings took him in the sixth round.
"There are not a lot of receivers who are as big as me and have athletic ability. I think this combination is pretty unique," Böhringer said.
He's equally aware of the marketing implications accompanying his arrival.
"I think that's the best way to spread the game, having players from other countries be as role models," Böhringer said.
Soon he'll report to training camp and put the pads on, bringing a new bunch of challenges.
"I still have to get used to that it's my job now," Böhringer said, "and not just a hobby."
---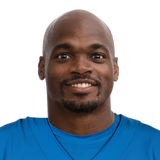 Get more from Adrian Peterson
Follow your favorites to get information about games, news and more
---