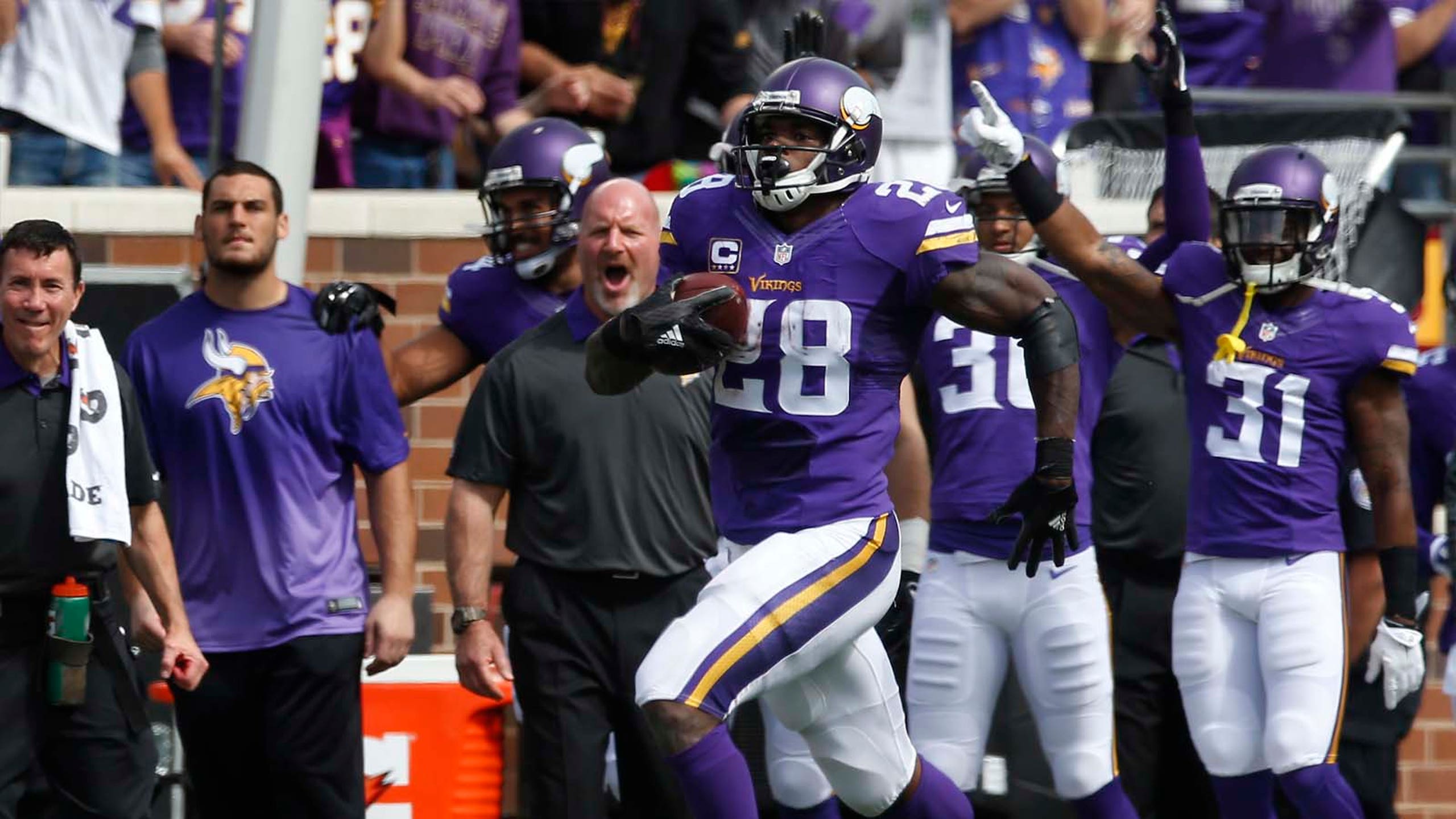 Vikings at Titans countdown: The QB quandary, a heavy dose of Peterson
BY foxsports • September 9, 2016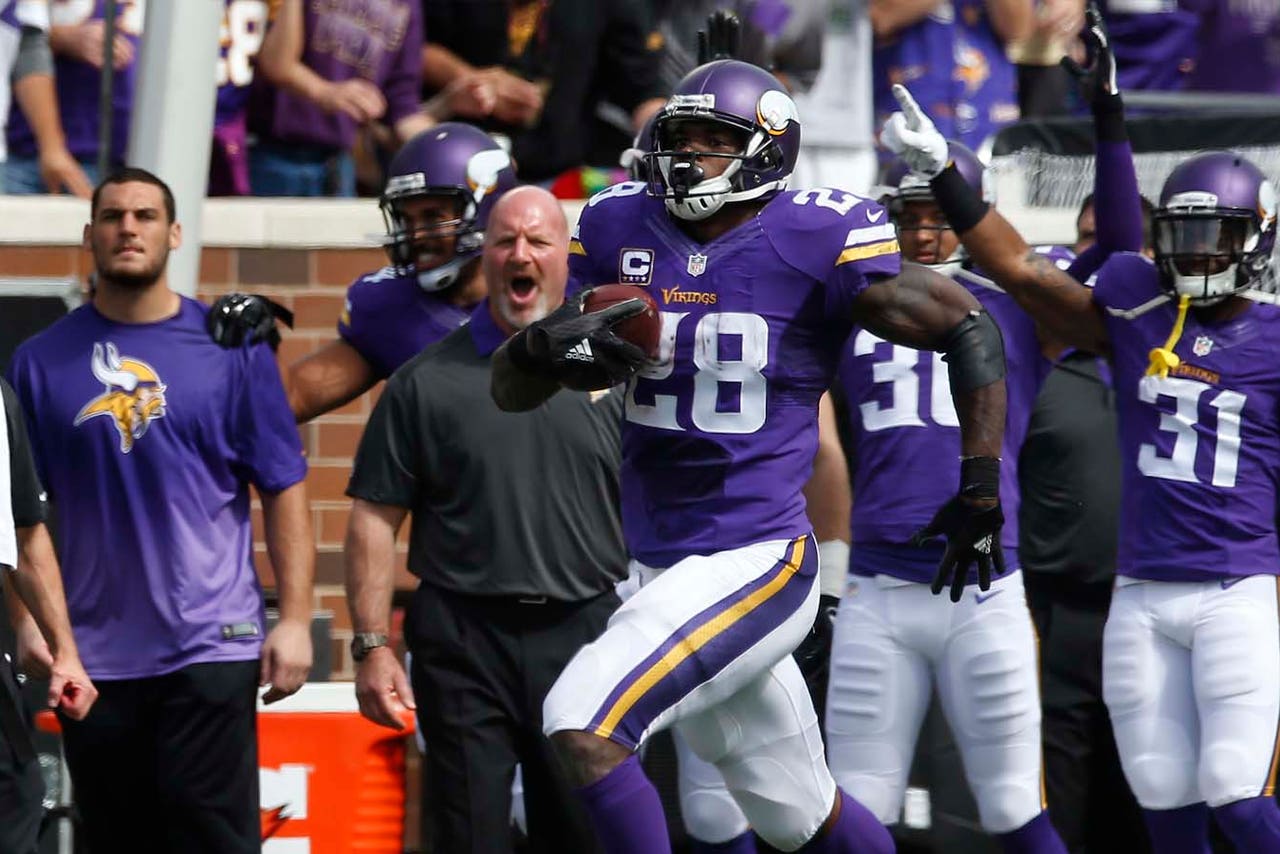 Former Oklahoma Sooners teammates Adrian Peterson and DeMarco Murray are set to square off on Sunday, as the Minnesota Vikings take on the Tennessee Titans in Week 1.
There should be plenty of rushing yards to go around.
The Titans' questionable run defense and a Vikings quarterback situation that is just as questionable should lead to plenty of carries for Peterson, while a change of scenery and a coach committed to running him the way the Dallas Cowboys one did could mean a resurgence for his former teammate.
Meanwhile, the loss of Teddy Bridgewater may not mean much for the Vikings' prospects in Tennessee.
Peterson, short passes and stout defense are the formula for a win against the Titans.
And while career backup Shaun Hill and newly acquired Sam Bradford aren't the ideal combination at quarterback, there are plenty of reasons to expect the Vikings to come out on top Sunday.
3 THINGS TO WATCH
-- The Vikings have yet to commit to Bradford, Hill or some wild combination of the two, and won't until game time on Sunday, but there's a solid argument to be made that it won't matter. Bradford has had just a few days to learn the playbook, so any upside gained by starting him is likely to get lost in the smaller number of plays at Zimmer's disposal. Hill (63.3 percent) and Bradford (65 percent) had functionally identical numbers the last time they each started more than half a season (2014 for Hill and 2015 for Bradford), while both averaged around seven yards per attempt. It's not a perfect point of comparison, but the decision is likely being a bit overblown.
-- Murray was underworked and thoroughly misused last season in Philadelphia, but he's just 28 years old and rushed for a whopping 1,845 yards and 13 touchdowns just two seasons ago. Just like Peterson, his former Sooners teammate struggles out of the shotgun, a factor that contributed to his down season. Murray prefers to hit the line with a head of steam, something the Titans have no-doubt taken into account. The Titans rushed 87 times out of the shotgun in 2015 versus 215 attempts with a single back and 53 times in an I-formation. They've pledged to feature Murray this season, so expect plenty of him under center this week.
-- Peterson has never topped 100 rushing yards when facing the Titans, but that should change on Sunday. Tennessee's run defense ranked 18th in the league last season, allowing an average of 112.3 yards per game, while forcing just three fumbles and recovering one. The Vikings will likely run Peterson plenty on Sunday to compensate for their uncertainty at quarterback, and while he averaged 20 carries per game last season, he could easily top out at around 25 or 30 carries against the Titans.
2 THINGS TO REMEMBER
-- An early lead will be crucial for Minnesota. Marcus Mariota showed signs of potential last season, but his numbers dropped off significantly when Tennessee was trailing. He had a quarterback rating of 109.8 while the score tied, but that figure dropped to just 81.5 when the Titans were behind. The Vikings aren't built for big comebacks at the moment without a stable passing game, but limiting Mariota and building an early lead should eliminate the need for one.
-- Vikings fans are understandably eager to get a good look at first-round pick Laquon Treadwell, but expectations should be kept low for Treadwell and the rest of the passing game. Bradford's completion percentage drops dramatically when he's asked to throw for more than 10 yards, from 68.7 percent to just 50 percent, while Hill's numbers look similar.
1 KEY MATCHUP
-- The Vikings' quarterback situation is the biggest storyline of the day, and their game plan is going to revolve around that deficiency. No matter who starts, expect lots of short passes and screens. The passing matchup is favorable against a porous Titans defense, but limiting variables will be the name of the game on Sunday, and running Peterson head on into the Titans' front seven is a strategy that leaves little to chance.
---
---