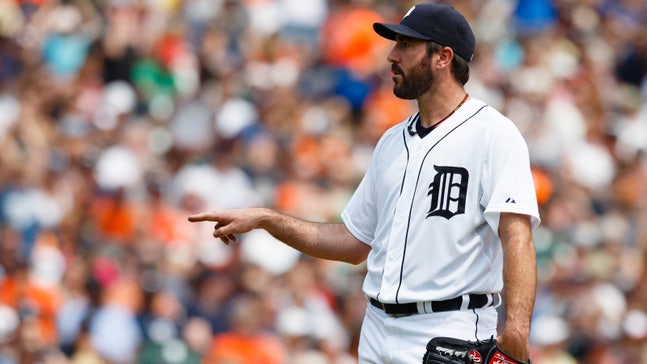 Verlander seeks first victory against Twins Friday
Published
Jul. 10, 2015 10:55 a.m. ET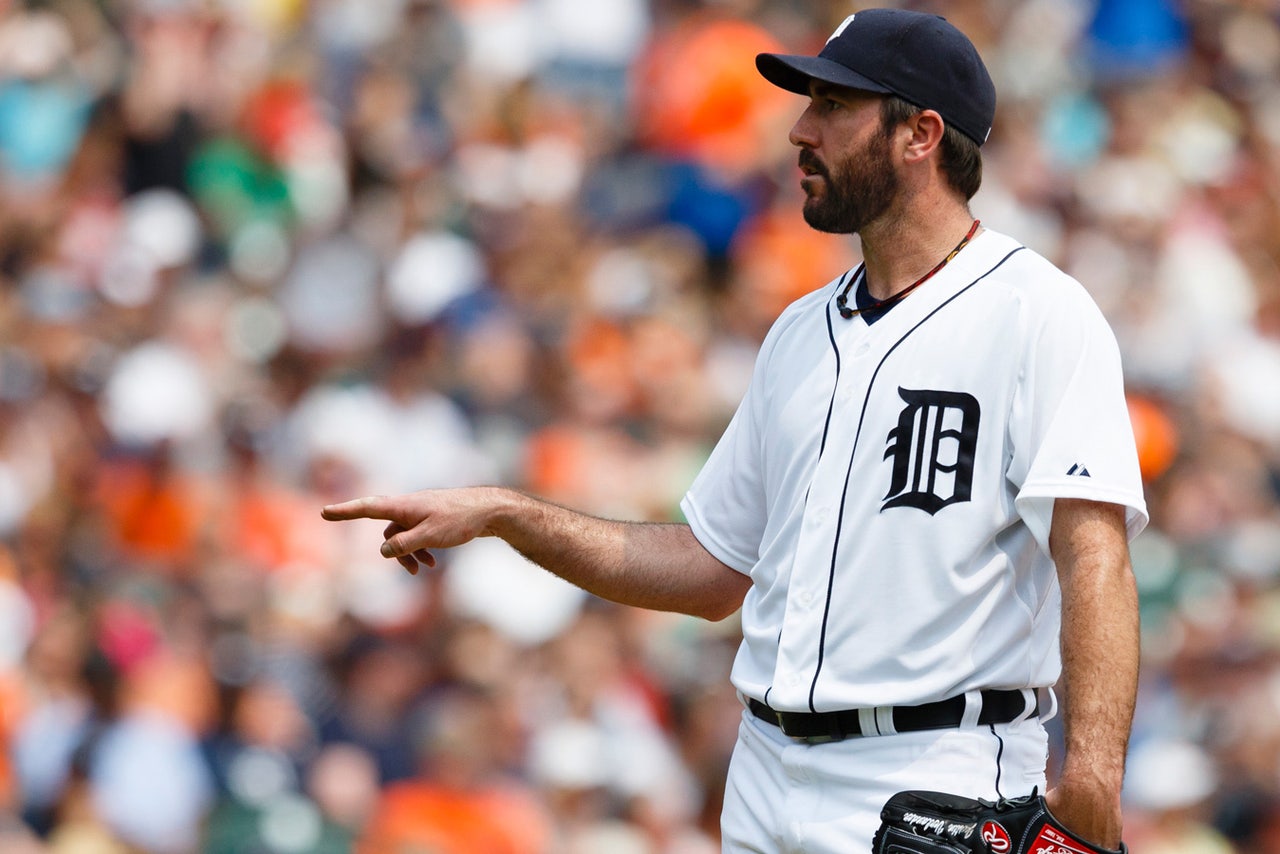 For the first time since becoming a full-time major leaguer, Justin Verlander won't participate back-to-back All-Star Games.
Instead, he'll seek to head into the break again looking for his first victory Friday night while extending his road win streak over the Minnesota Twins (7 p.m. pregame, 8:10 first pitch on FOX Sports Detroit).
Verlander failed to make an All-Star team in consecutive years just once, in his first two seasons and pitched just two games as a midseason call-up in 2005. A strained right triceps - which resulted in his first trip to the disabled list - has hampered this year's attempt to regain his 2011 MVP and AL Cy Young Award form.
Verlander (0-2, 6.75 ERA) has been limited to four starts and gave up seven runs in five innings in his latest one, a 10-5 loss to Toronto on Sunday. He allowed six runs in his final inning, ruining what the right-hander thought was a promising effort.
"You can look at this in two ways," he said. "You can look at the fifth inning and look at it negatively, or you can look at the rest of it, and look at it positively. My stuff is better than it has been in a couple years. I just need to fine-tune it."
Verlander is 5-0 with a 2.15 ERA in his last six starts in Minnesota and 1-1 with a 2.89 ERA in his past three overall matchups, but he wasn't at his sharpest in an 8-6 win at Target Field on Aug. 23. He allowed four runs and eight hits in 5 2-3 innings.
This time, he'll face a team that had a three-game win streak snapped with a 4-2 defeat in Thursday's series opener. Minnesota (46-40) continued to struggle with runners in scoring position, going 2 for 12 while dropping to 2-8 against Detroit this season.
The Twins are batting .185 with runners in scoring position in their last 10 games and went 1 for 12 in their 5-3 win over Baltimore on Wednesday.
Ian Kinsler, meanwhile, hit a leadoff homer and drove in three runs for Detroit (44-41). Yoenis Cespedes went 2 for 4 with an RBI double while trying to sway the AL's final vote his way over Minnesota's Brian Dozier (0 for 3) and three other players.
Ervin Santana will try to contain the Tigers while building on his encouraging return from an 80-game suspension for performance-enhancing drugs and Twins debut Sunday in Kansas City. The right-hander, signed to a $55 million deal in December, yielded two runs and three hits while fanning eight in eight innings, but did not get a decision in a 3-2 loss.
"That was impressive for a guy who hadn't pitched in a major league game," outfielder Torii Hunter told MLB's official website. "It looked like the Santana of old."
Santana (0-0, 2.25) will face Detroit for the first time since Sept. 14, 2013, and has totaled 14 scoreless innings in his past two meetings. He's also 6-1 with a 2.08 ERA in his last nine.
Kinsler is 20 for 57 (.351) lifetime against Santana, and only Miami's Ichiro Suzuki has gotten more hits (30) among active players. Joe Mauer has the second-most hits among all players against Verlander -- going 24 for 65 (.369), including 11 for 26 (.423) in his last six games.
---
---