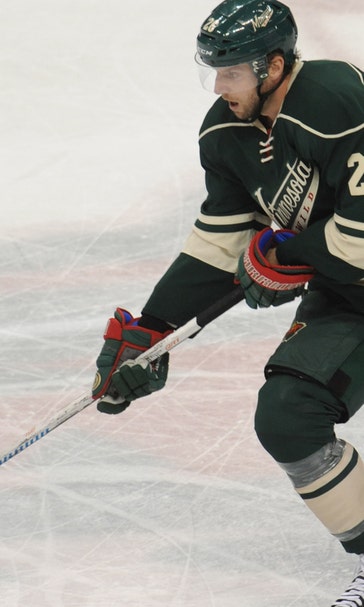 Vanek scores first goal with Wild as power play comes to life
BY foxsports • November 1, 2014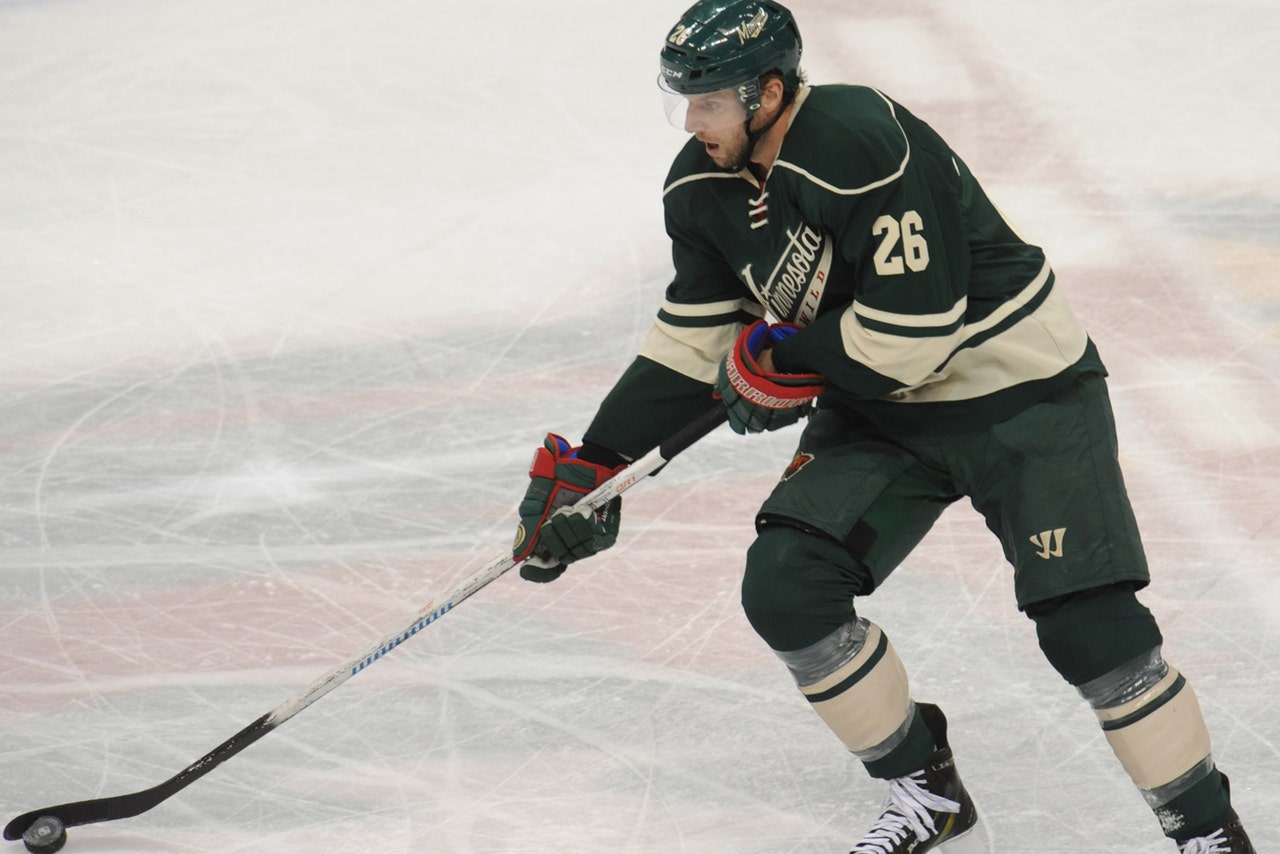 ST. PAUL, Minn. -- There was no smile, no fist pump. Thomas Vanek calmly skated back to the Minnesota Wild bench and was given simple, mild congratulations.
There was no joking around. Vanek's first goal with Minnesota, which also snapped the team's 0-for-28 streak on the power play, was followed only by relief.
"Even though it didn't look like much, it felt great." Vanek said after the Wild's 4-1 win against the Dallas Stars on Saturday night.
Vanek was the high-priced, high-scoring free-agent acquisition who was going to help Minnesota take the next step this season. Through nine games, he was scoreless and had seven assists. Even on the power play, Vanek's specialty, the goals were elusive.
The Wild were the last team in the NHL without a power-play goal. The players admitted the scoreless stretch was wearing on them, even as they had dominated 5-on-5 play this season. Minnesota has outscored its opponents in every game this season, holding a 350-229 edge after Saturday's win.
Vanek's goal ended two frustrating stretches with one flick of the wrist.
"It was a relief for both, to get that first one out of the way, and then to finally get that power-play goal so we can stop talking about the power play being 0 for 100 or whatever it is," Vanek said. "It was a relief for all of us."
Vanek set up in front of the goal and was all alone when Zach Parise found him from behind the net. Vanek's first goal came just the way so many of his 278 career goals have been scored.
"Thomas is going to score 25 to 30 goals," said Dallas coach Lindy Ruff, who coached Vanek in Buffalo. "He's that good a goal-scorer, as good as any guy around the front of the net that I've ever coached. He's like any goal scorer. He might have gone through a real cold stretch now but he might score 15 in the next 10 games."
The Wild will take a more relaxed Vanek.
He spent last season with three different teams, so adjusting to a new home -- even if Minnesota is where he has lived since being a former college star -- is nothing new to Vanek.
"It is," Vanek said when asked if scoring the first goal is the toughest. "I mean, especially if you're on a new team, you know? I did it a few times last year. It's hard. You want to get going here and then not really impress but just get off the right foot. Again it took me a little bit, but you know, hopefully I can continue now."
While the goals didn't come, Vanek had led the team with seven assists. His struggles also had him seeing time on the fourth line.
"I was never worried about him," head coach Mike Yeo said. "What I like, there have been signs that he's starting to get comfortable, more familiar with our game. This is not going to be an overnight thing where he just comes in and he's completely familiar with the guys he's playing with and the game that we're playing. He's had chances. He's been creating some really big goals for us."
With Vanek's tally, Yeo said he could see the relief on the bench. Any celebration for Vanek or the power play was muted, at best.
"It was way past the joking point," Parise said. "It was more just relief.
Minnesota followed by scoring on its next power-play opportunity when Nino Niederreiter tipped a Ryan Suter pass between his legs and past Dallas goaltender Kari Lehtonen.
"I had a feeling when we got one, in that game, we would get more than one," Yeo said. "The way it's been going, it definitely relieves a burden, there's no question. What I like about that, those were big goals for us, too."
And the manner in which they came -- from Vanek and the power-play -- was none too soon.
"Of course it was frustrating," Parise said. "The last couple of games at least we felt like our movement was back. We were getting good point shots and you had that sense, keep doing that stuff, we were going to get rewarded. But it could have gone on for three more games, but luckily it didn't."
Follow Brian Hall on Twitter
---