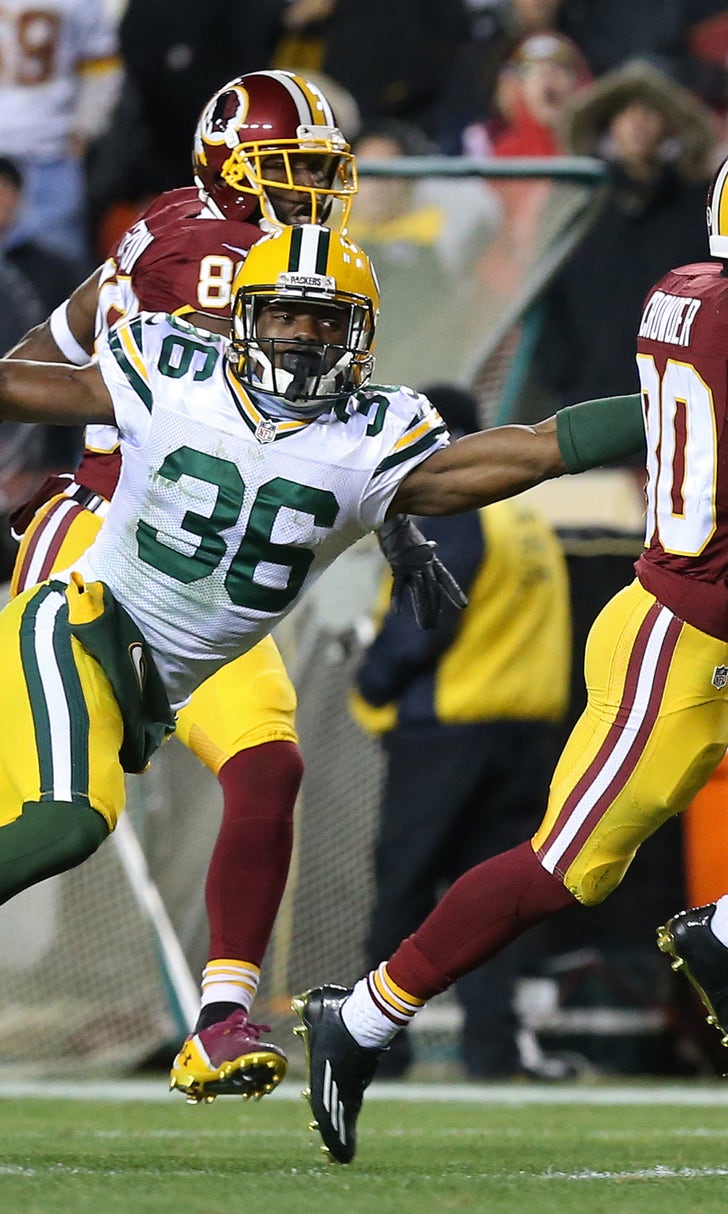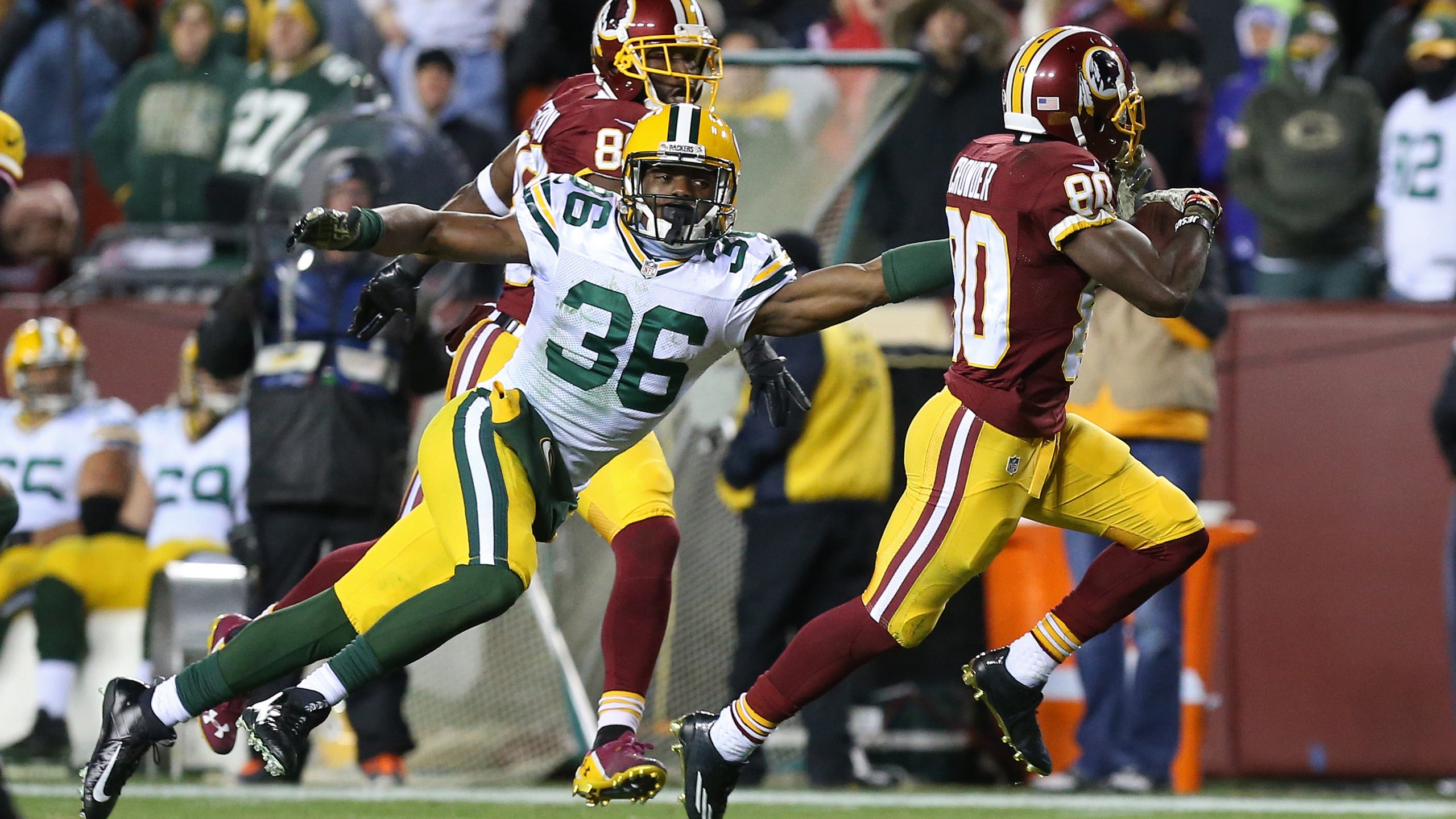 Upon Further Review: Packers vs. Redskins
BY foxsports • November 21, 2016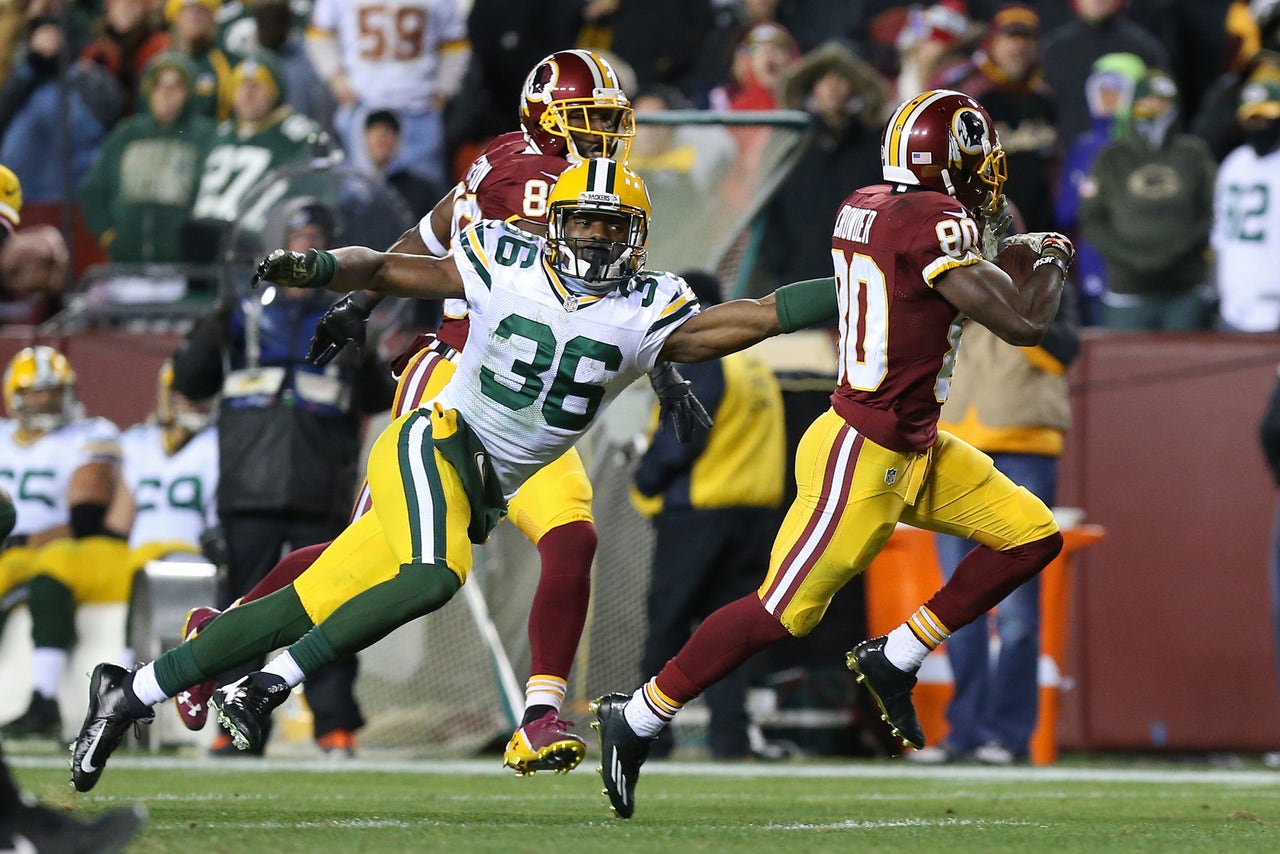 If there was any question this season's Green Bay Packers team is different than last year's, those doubts were cast aside in Washington.
In last year's playoffs, the Packers won at Washington, controlling the game. On Sunday night, we saw a Green Bay hanging on for dear life and eventually losing 42-24.
On a windy night, it was the Packers' defense which blew the most.
Washington racked up 515 yards of offense and converted 9 of 14 third downs -- plus one key fourth-down play -- and, other than an end-of-game kneeldown, scored on every second-half possession.
Oof.
Here's a recap of Sunday's game:
SUNDAY SCHOOL
-- The wind certainly affected the Packers. Green Bay went three-and-out in each of its first quarter possessions, when the Packers were facing the wind. That marked the first time Green Bay didn't have a first down on its initial three drives of a game since Dec. 12, 2012. In the third quarter, again going against the wind, the Packers used a nine-play, 80-yard drive to get down the field, which resulted in Mason Crosby's 36-yard field-goal attempt being pushed to the left of the goal post.
-- On the flip side, Washington didn't allow the wind to change its game plan. Cousins completed long passes of 70 yards and 53 yards going into the wind in the fourth quarter.
-- Green Bay tried to shoot itself in the foot early. In the second quarter, the Packers had a third-and-2 but a delay of game knocked Green Bay back 5 yards. After an incompletion, the Packers decided to go for it on fourth-and-7 but Rodgers threw low to Randall Cobb -- however, Washington bailed out the Packers with a defensive penalty. Later on the drive, on first-and-goal, Jared Cook was wide open but wasn't ready for a Rodgers pass and it bounced off his arm. On third-and-goal, a touchdown to Ty Montgomery was wiped out by a Don Barclay hold. Yet, somehow Green Bay managed to score as Rodgers escaped pressure and a facemask which moved his helmet and, while running and fixing his helmet, hit Jordy Nelson in the back of the end zone for a touchdown.
-- Head coach Mike McCarthy apparently had confidence in his defense with 3:29 to play in the first half, calling a timeout after Mike Daniels stuffed a rush for a loss of 3 yards on first down. Was that TO a bit premature? Well, even with second-and-13, Washington got a 9-yard run from Chris Thompson and then Cousins and Jordan Reed connected on a 26-yard pass on third-and-4. Washington would eventually score a touchdown with 39 seconds remaining.
-- Injuries continue to derail the Packers. Already missing two of their top cornerbacks, Demetri Goodson had to be carted off after suffering a knee injury on punt coverage. Both Quinten Rollins and LaDarius Gunter were later both burned -- badly -- on deep pass plays. Guard Don Barclay also had to leave the game and his replacement, Jason Spriggs, had a false start penalty which made Crosby's missed field-goal attempt 5 yards longer. Perhaps Crosby's kick would have been good from 31 as it pushed left late in flight. Linebacker Blair Martinez and safety Kenny Brice were also hurt late in the game.
-- Lost in Green Bay's dismal defensive performance was that Julius Peppers might have played his best game of the year. In the first half, he made an athletic play in jumping up and batting down a pass, had a sack in the third quarter and in the fourth quarter helped stop short a run on third-and-2 with under 7 minutes to play (which could have been a key play had Washington then punted or failed on fourth down).
-- On James Starks' touchdown on a flare out to the right, not only was he uncovered but there was no one even close to him as he had an easy path to the end zone for a 31-yard score. On the play, two Washington defenders went with Jordy Nelson, who ran a slant to the left, leaving Starks open.
-- Late in the game, after picking up a first down on fourth-and-inches, Washington was faced with a third-and-7. Green Bay chose to blitz with Ha Ha Clinton-Dix, however he was picked up by running back Chris Thompson. The blitz left linebacker Joe Thomas on wide receiver Jamison Crowder, one of the fastest players on Washington. The wide receiver easily got past Thomas for a 57-yard gain to the 1. Having a linebacker on a wide receiver running a deep route obviously is not ideal and the Packers paid the price. Rob Kelley would score to make it 35-24.
DULY NOTED
-- James Starks led Green Bay with seven carries. The Packers have not had anyone with double-digit carries in the past five games, or, since Eddie Lacy was placed on injured reserve (Lacy was the last to do it with 17 carries against Dallas).
-- From 2012-15, the Packers allowed 40 points in a game during the regular season just twice. Green Bay had allowed 48 and 42 points in its last two games.
-- Washington had two 100-yard receivers (Pierre Garcon and Crowder) and a 100-yard rusher (Rob Kelley).
-- Kelley had 137 yards rushing. The Packers as a team have topped that in a game just once this season (147 against the Giants).
-- The 515 yards were the most allowed by the Packers this year. In 2015, Green Bay twice allowed 500+ yards (500 to Denver, 548 to San Diego).
-- Washington's defense was called for two delay of game penalties.  That has to be some kind of record, right?
WHAT IT MEANT
At 4-6, Green Bay's playoff hopes aren't dead, but the priest is hovering ready to give Last Rites. With both Minnesota and Detroit winning Sunday, the Packers are two games out of the division lead. Plus, with a competitive NFC, there's a good chance nine wins won't earn a wild-card spot. With just six games remaining, the Packers' margin for error is razor thin.
PLAYER OF THE GAME
You can't pin this one on Aaron Rodgers. The Packers quarterback passed for 351 yards with three touchdowns -- including the one in which he somehow brushed off a facemask -- and no interceptions and was also the team's leading rusher (albeit with 33 yards).
DON'T FORGET ABOUT ME
Quite honestly, Jared Cook was going to be the player of the game but then he fumbled late in the contest. Green Bay was trailing by 11 at the time and there was under 4 minutes to play, so while the fumble was damaging let's not overreact and say it cost the Packers the game. If anything, Cook's production -- six catches on 11 targets for 105 yards with a touchdown -- was a revelation. The Packers have been looking for a dynamic tight end for years and after injuries hindered and halted Cook all season, he showed what an offensive tool he can be, demonstrating that he can be used on a number of different routes, even deep ones. He is exactly what the Packers thought he'd be to this offense. Unfortunately for Green Bay, it might be too little, too late to salvage the season.
THAT MOMENT
Green Bay needed to just make ones stop and it would have had a golden chance to win the game. With just over 6 minutes left in the game and leading by just 29-24, Washington went for it on fourth-and-inches from its own 41-yard line. Washington went with the quarterback sneak and, despite some decent line push from Letroy Guion, Kirk Cousins got a first down. Five plays later, Washington made it 35-24 and this one was all but over.
THIS NUMBER
38.25 -- average points allowed by Green Bay in its four-game losing streak. The Packers have allowed 30+ points in five games this season and they've all come in the last six games. Green Bay has given up its most points (153) in a four-game span since 1951, when that Packers team which would finish 3-9 allowed 156 points in its final four games. The 1958 team (1-10-1) allowed 152 points (that Packers team would also end the season on a four-game stretch allowing 139 points). The 1953 squad (2-9-1) also had a four-game stretch when it allowed 152 points.
THEY SAID IT
"Coming in here, we knew we needed this game. Our back's up against it." -- head coach Mike McCarthy
"We have way too much talent in this locker room to be performing like that. But week in, week out, we're doing it. I'm speechless. That was embarrassing. Gave up way too many big plays. It's frustrating." -- safety Micah Hyde
"We put ourselves in a tough spot. We've got find a way to get a win next week and approach it one week at a time. That's all we've got right now." -- quarterback Aaron Rodgers
WHAT'S NEXT
The Packers head to Philadelphia to play the 5-5 Eagles. Philly lost in Seattle on Sunday but are 4-0 at home this season.
Dave Heller is the author of the upcoming book Ken Williams: A Slugger in Ruth's Shadow as well as Facing Ted Williams Players From the Golden Age of Baseball Recall the Greatest Hitter Who Ever Lived and As Good As It Got: The 1944 St. Louis Browns
---
---