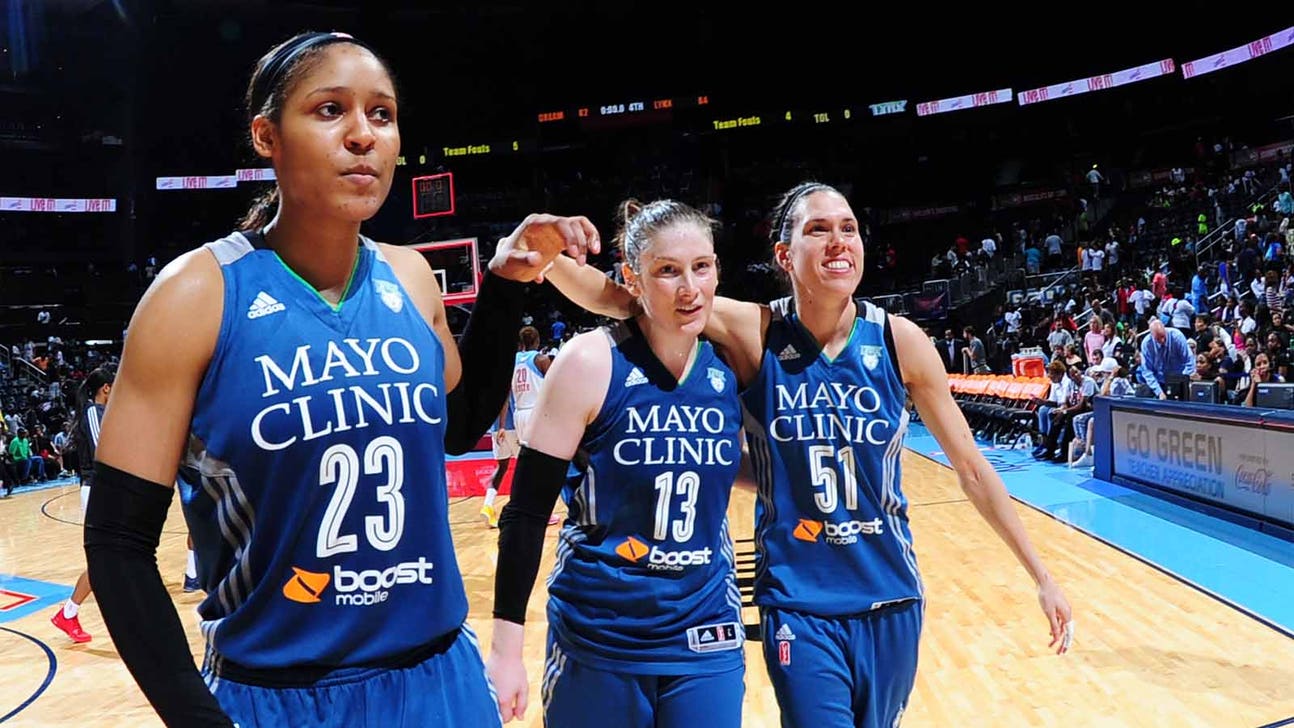 Undefeated Lynx top 100 points in blowout over Dream
Updated
Mar. 4, 2020 1:29 p.m. ET

ATLANTA -- Maya Moore had 19 points and four steals and the undefeated Minnesota Lynx pulled away in the second half to beat the Atlanta Dream 110-78 on Friday night.
Sylvia Fowles had 14 points and 11 rebounds, and Jia Perkins scored all 18 of her points after the break for Minnesota, which took a one-point lead into the second half. Lindsay Whalen added a season-high 17 points, and Natasha Howard and Renee Montgomery had 13 each.
Minnesota (9-0), No. 1 in the AP WNBA power poll, trailed briefly after Atlanta had a 7-2 run in the early part of the second half. But the defending champion Lynx had a 14-4 run to end the third quarter with a 15-point lead and outscored the third-ranked Dream 32-15 in the fourth quarter.
Tiffany Hayes had 23 points, and Angel McCoughtry added 22 to lead Atlanta (6-3). Elizabeth Williams had 13 points, and Layshia Clarendon scored 10.
---