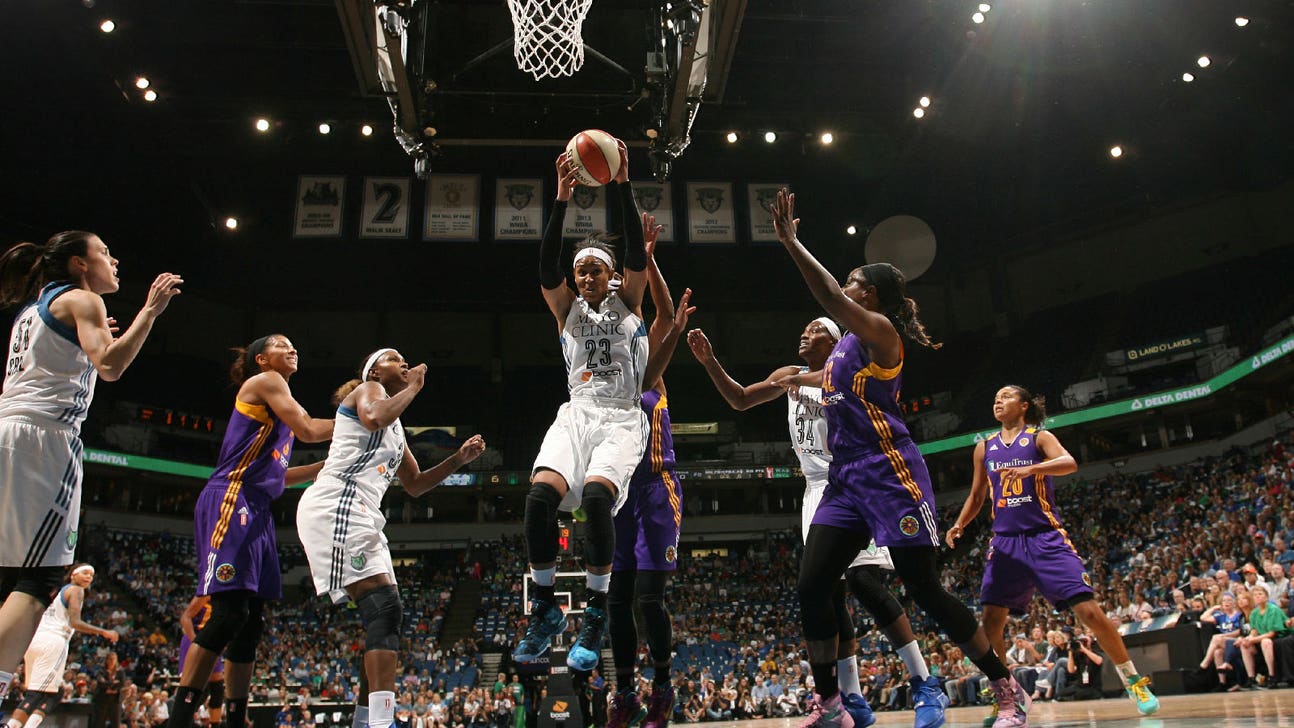 Two undefeated teams enter, only one will remain in historic Lynx-Sparks matchup
Published
Jun. 20, 2016 4:04 p.m. ET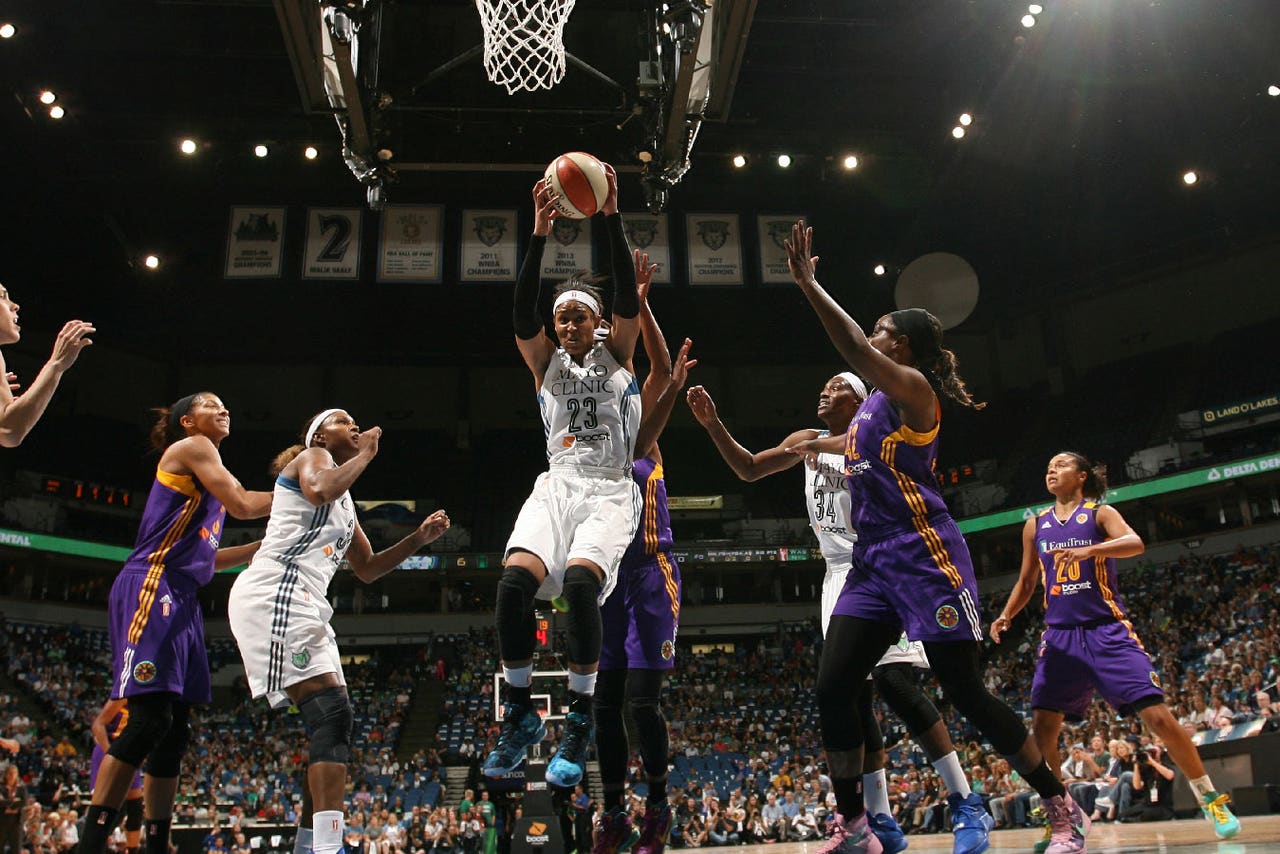 MINNEAPOLIS -- When the Minnesota Lynx visit the Los Angeles Sparks on Tuesday, it will be just another regular-season game for two undefeated teams with championship aspirations.
For the WNBA, it will feature two marquee franchises as the league celebrates the 20th anniversary of its first game on June 21, 1997.
The defending champion Lynx are 12-0 and the Sparks are 11-0, marking the first time that two unbeaten teams from the WNBA, NBA, NFL, MLB, or NHL have met with each team having at least 10 wins with no losses and no ties.
For a league eager to gain traction in its 20th season, compelling matchups like this one include a little history in the making.
"A championship is not going to be won or lost with this game," Lynx star Maya Moore said Monday. "But at the same time, how great a scenario for two competitive teams to go out and play and really make a statement with their performances."
The timing couldn't be better, with the NBA Finals having just concluded in dramatic fashion on Sunday. The NFL is on hiatus for the next five weeks until training camps open and the U.S. Open also wrapped up on Sunday.
So the door is open for the women.
"It's amazing that two teams are playing so well and have had historical starts in the 20th season," Sparks forward Nneka Ogwumike said. "It's a very important milestone for the WNBA.
"I think it's also an honor and I'm proud to be a reflection of this league's growth. A lot of people still wonder where the league is going, and I think it's still going up and progressing. It's important to know we've come a long way from where it's begun."
The strong starts for the Lynx and Sparks are crucial in a season that will take a hiatus because of the Rio Olympics in August. Both teams insist they haven't been scoreboard watching, but the wins keep piling up.
Under second-year coach Brian Agler, the Sparks have made enormous defensive improvement to better balance a team that's loaded on offense with Candace Parker, Ogwumike and Kristi Tolliver.
The Lynx have spent the season incorporating some new faces to a star-studded core that has won three titles in the last five seasons. The Minnesota players are looking to become the league's first repeat champion since 2002.
The last team to do it? The Sparks.
Los Angeles lost the inaugural game 67-57 against the New York Liberty in 1997. On Tuesday, the league will unveil its list of the 20 greatest players in WNBA history.
It hasn't always been easy for the league to carve out a place in the sporting landscape, but Lynx coach Cheryl Reeve said she is encouraged by what she's seen under the leadership of new president Lisa Borders and a double-down of support from NBA Commissioner Adam Silver.
"When the decision-makers get behind their words when it comes to advocating for women, you see real results," Reeve said. "I'm excited that Adam has put that out there, and I'm excited to see him follow through on his words."
---