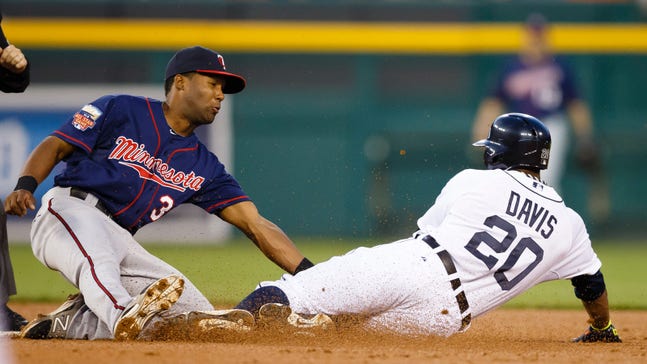 Twins hold off Tigers in air-tight affair
Published
May. 9, 2014 10:51 p.m. EDT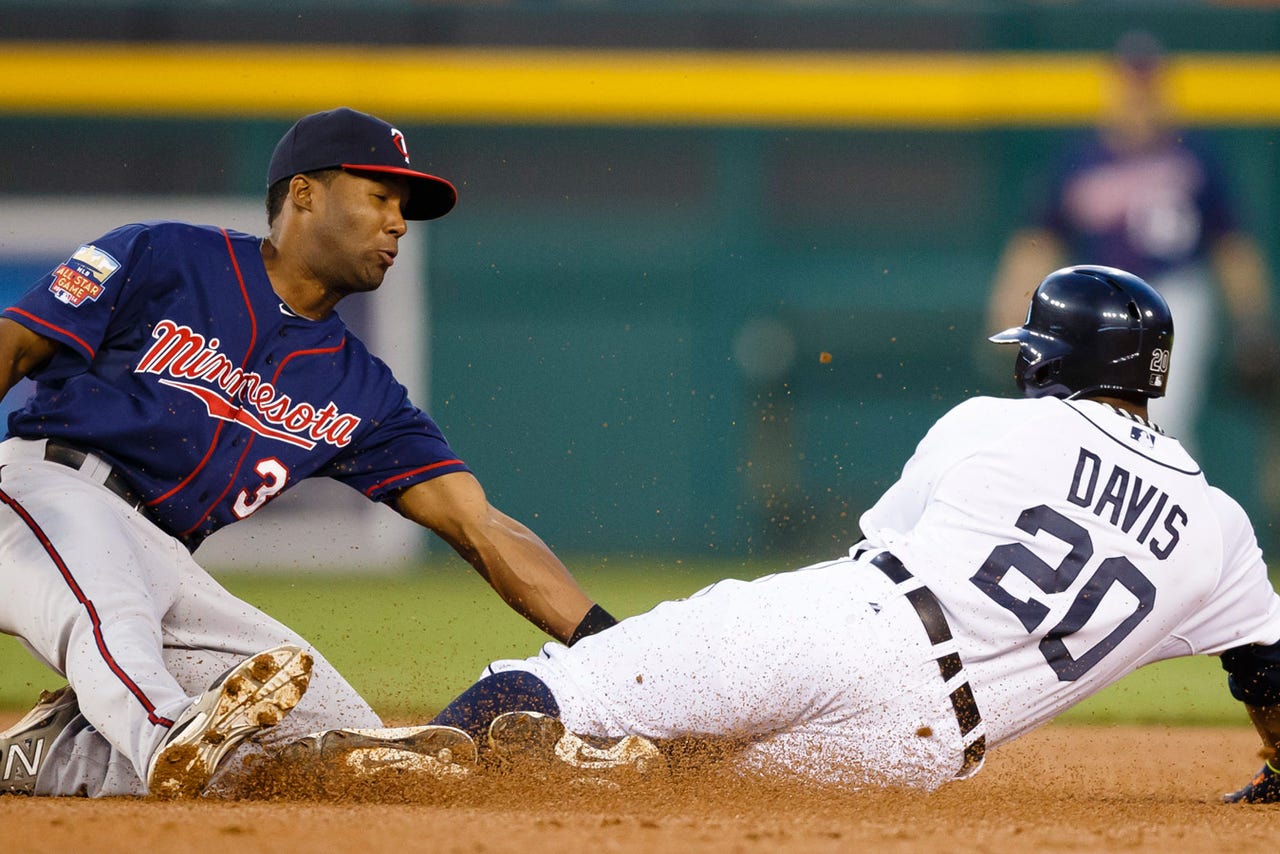 DETROIT (AP) -- After only 86 pitches, Minnesota's Phil Hughes left the game with a shutout in progress.
Afterward, he not only endorsed the move, but said he helped his manager make the decision.
"Every pitcher has a certain amount of pride. In the seventh, I felt like my stuff and location were deteriorating," Hughes said. "You don't want to give the game away just because you're feeling prideful."
Hughes pitched seven innings, and the Twins beat Justin Verlander for the first time in over four years, 2-1 on Friday night. Kurt Suzuki hit a two-run single off Verlander in the seventh.
Hughes (4-1) allowed eight hits in his fourth consecutive win, but he was fine letting the bullpen take over for the final two innings.
"The catcher and him both said, `He's losing it,'" Twins manager Ron Gardenhire said. "If a pitcher feels that he's losing it off the ball and starting to misfire, then you've got to take him out of the ballgame. Him being honest there allowed us to get our bullpen up going."
Casey Fien pitched the eighth, and Glen Perkins allowed a run in the ninth but held on for his ninth save in 10 chances.
Verlander allowed two runs and seven hits in seven innings. He struck out five and walked two.
The start of the game was delayed 27 minutes by rain, but the teams played through an emergency alarm that went off in the top of the ninth. The Tigers later said there was a mechanical fire in a janitor closet that was quickly contained and put out.
"I almost took off running," Detroit outfielder Torii Hunter joked. "I'm thinking biohazardous or something."
Players paused briefly, then the game went on.
The injury-plagued Twins snapped a three-game losing streak. Star first baseman Joe Mauer sat out a fifth straight game. He's been dealing with back spasms.
Alex Avila hit an RBI double off Perkins with one out in the ninth, but pinch-hitter J.D. Martinez popped out and Rajai Davis struck out to end it.
Hughes lost 14 games last season for the New York Yankees, but the right-hander has pitched well after signing with the Twins in the offseason. He struck out Avila with men on first and third in the fourth, and got Miguel Cabrera to fly out with two on and two out in the fifth.
Hughes struck out three, and he went a third straight start without a walk. He began this game with 13 straight strikes.
"They weren't all strikes in the zone. They were hacking," Hughes said. "When you're around the plate and pop a fastball up every now and then, they're going to be aggressive and swinging at it. That's kind of what I am. Sometimes it hurts me a little bit if I'm around the plate too much, but when I have good stuff, it's usually all right."
Verlander (4-2) escaped jams in the second and third, but he couldn't retire Suzuki with the game on the line in the seventh. It was his first loss in his last 10 decisions against the Twins. The last time they beat him was April 27, 2010.
"Pretty good for the first six innings, but I wasn't great in the seventh," Verlander said. "I had a couple inexcusable pitches. It wasn't that I made mistakes, but I got away from the pitches I wanted to throw."
In addition to Mauer, Minnesota is also without outfielder Josh Willingham, who has a left wrist contusion, but the Twins were able to beat the Tigers without any extra-base hits.
NOTES: It began to rain hard in the top of the fifth, but there were no more weather delays once the game started. ... Detroit's Victor Martinez had his hitting streak snapped at 11 games. ... The Tigers transferred the injury rehab assignment of RHP Luke Putkonen (right elbow) from Class A West Michigan to Triple-A Toledo. ... Detroit's Max Scherzer (4-1) faces Minnesota's Kyle Gibson (3-2) on Saturday.
---