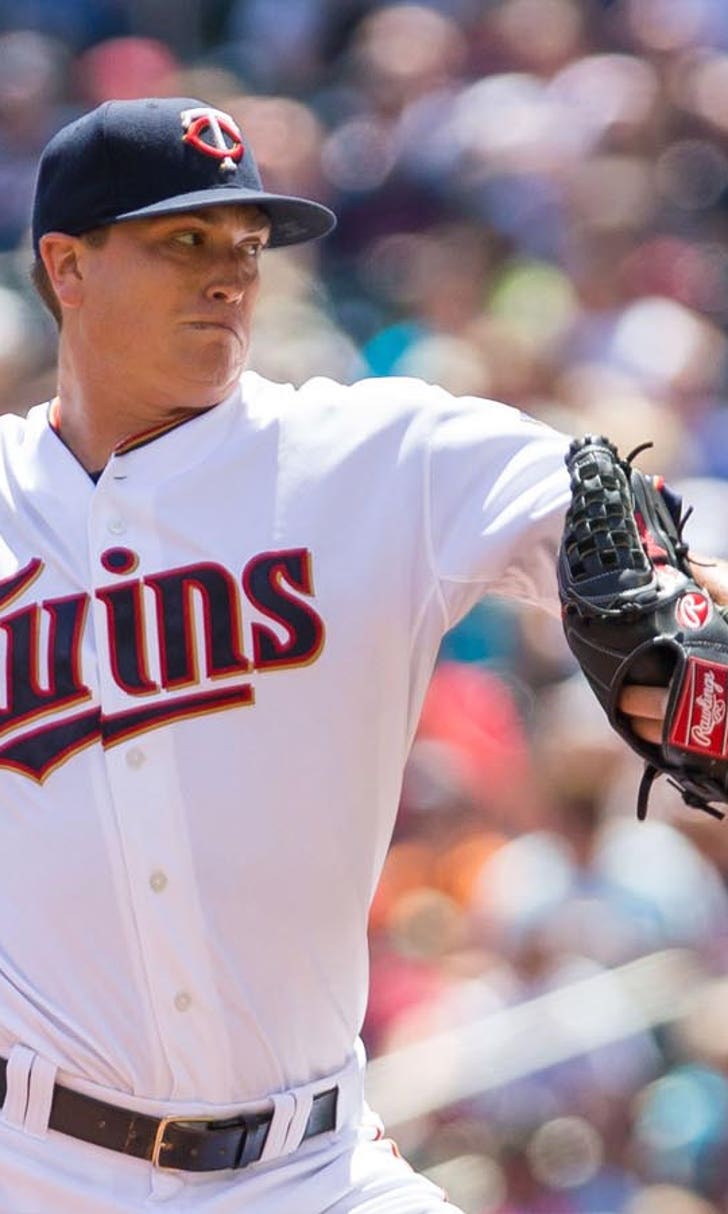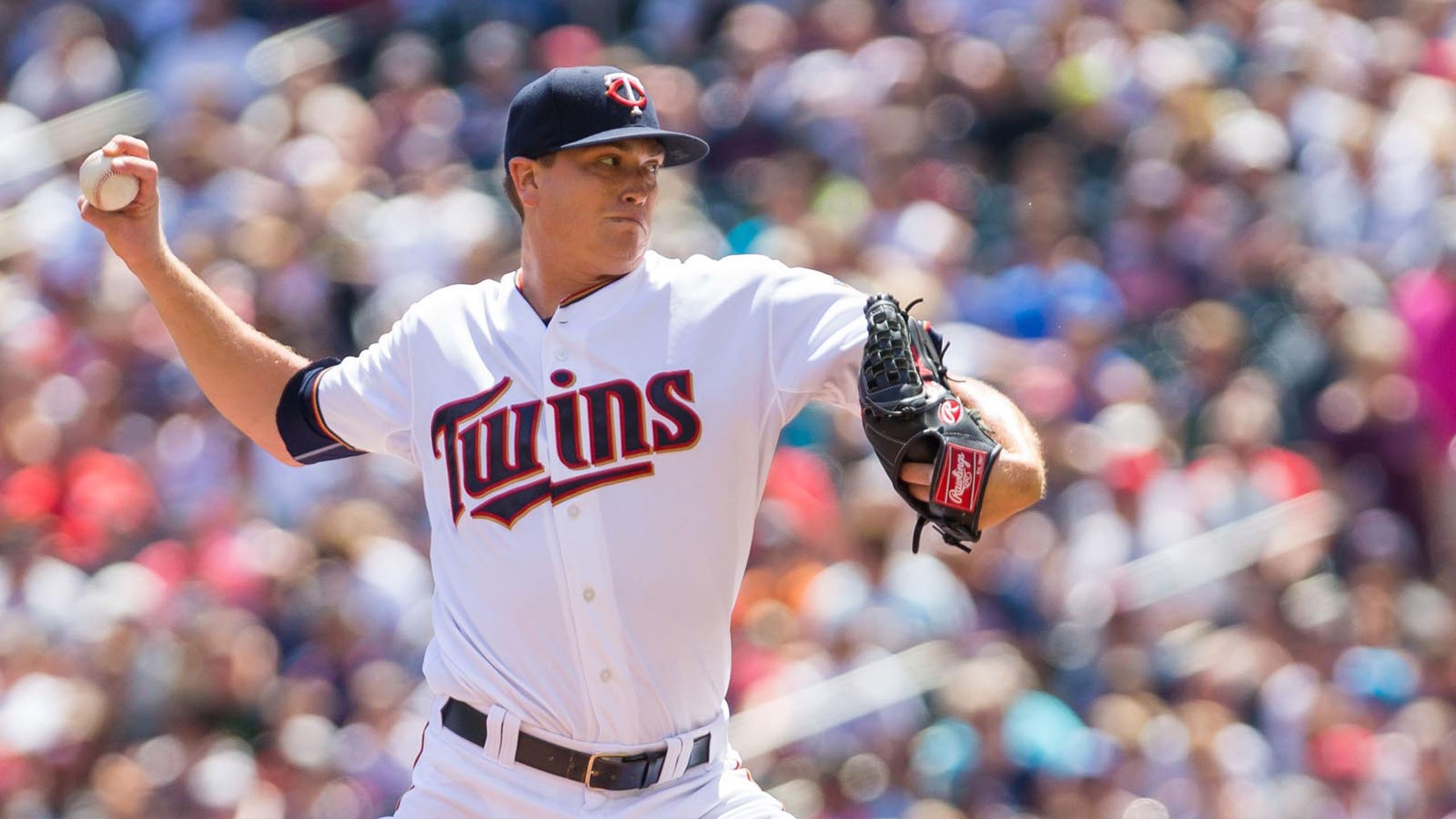 Twins can't recover after Yankees' six-run sixth inning
BY foxsports • July 26, 2015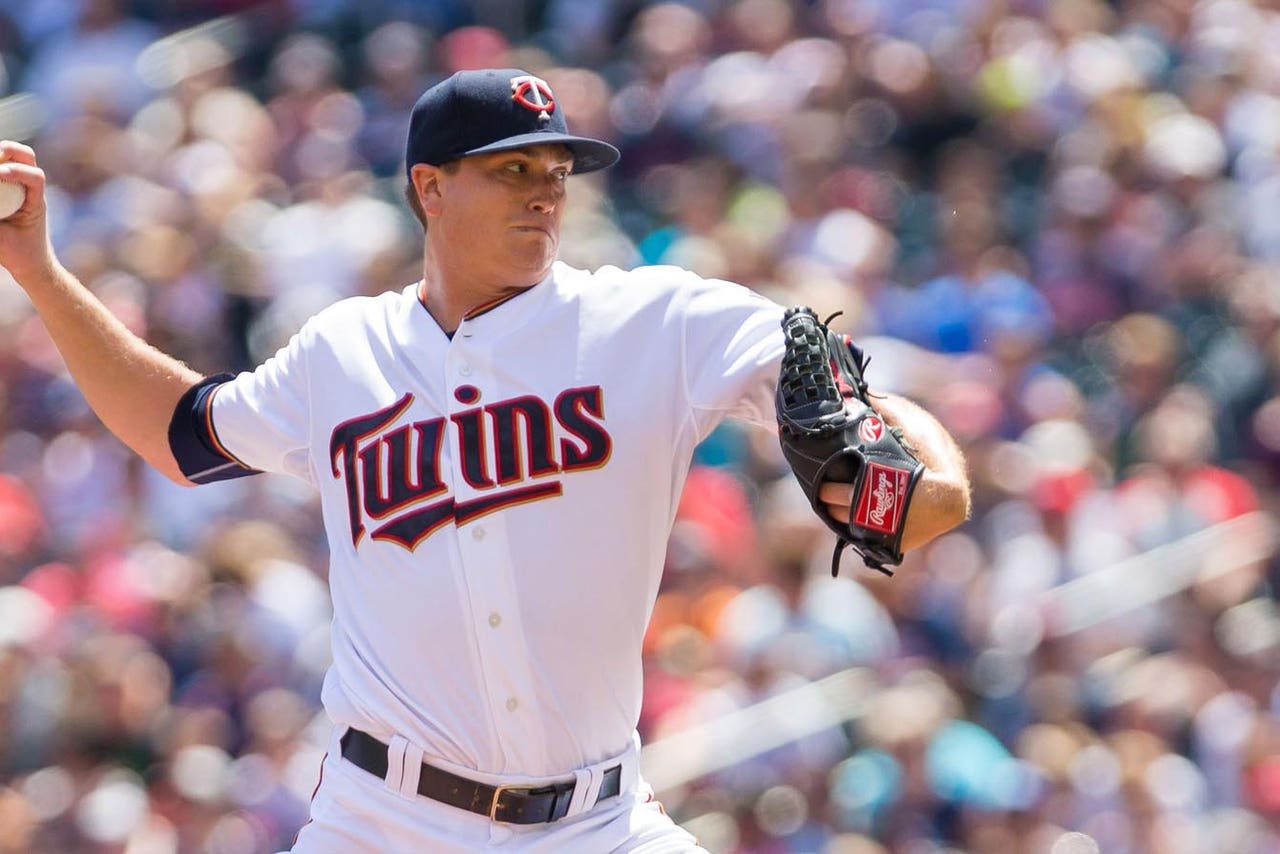 MINNEAPOLIS -- A day filled with stress finally caught up with Kyle Gibson.
After five innings of pitching out of trouble, Gibson gave up five runs in the sixth as the New York Yankees topped the Minnesota Twins 7-2 on Sunday.
Gibson (8-8) had held the Yankees to just one run, coming on Chase Headley's solo homer leading off the fifth. But he allowed New York's leadoff man to reach four times in six innings, and it all fell apart for him in the sixth, which included three hits and two walks.
"It takes a toll on you when you're constantly battling against jams, even if they're mini-jams," Twins manager Paul Molitor said. "The first three innings he got out, but at all times they were threats."
After Brett Gardner's leadoff single in the sixth, Gibson walked Mark Teixeira on four pitches. He then fell behind Brian McCann 3-0 before eventually walking him to set the stage for New York's big inning.
"I felt good until that sixth inning," Gibson said. "It's unfortunate that I kind of lost it there for three hitters, especially in a row. It turned what I felt like was going to be a pretty decent day into a sour day."
The Twins' hitters couldn't do much with Nathan Eovaldi (10-2), who had only five strikeouts but looked dominant nonetheless. He easily topped 90 mph in the later innings and induced Twins batters into harmless grounders and popups in reaching double-digit wins for the first time.
Stephen Drew hit a two-run homer off Twins reliever Ryan O'Rourke in the sixth.
After being outscored 15-1 in the first 12 innings of the three-game series, the Yankees returned the favor by outscoring the Twins 15-2 over the final 15. The Twins looked flat on Sunday after allowing the Yankees to come back from a 5-0 deficit to win it in the ninth the night before.
"We knew they were playing well when they came in," Molitor said. "You get the first game and you get a little greedy. We let one slip away yesterday, and sometimes those things carry over somewhat. So you take your medicine, you lose the series and you move on."
Molitor missed Sunday's Hall of Fame induction ceremony in Cooperstown for only the second time since he was inducted in 2004. The other year he missed was 2013, when no players were inducted. Molitor said he never considered asking management to attend the ceremony, although GM Terry Ryan told reporters he would've been receptive.
"We'll survive, but you'd like to have your manager here if you can," Ryan said.
Yankees: Alex Rodriguez got a day off after hitting three homers Saturday night. Girardi said he had been planning to give Rodriguez a day off either in Minnesota or Texas. Seeing as how his team will face at least two left-handed starters in Texas, Girardi said he decided to sit Rodriguez for the series finale against the Twins. Earlier, Rodriguez told reporters he was planning to celebrate his 40th birthday on Monday in Texas with family and friends. Asked if he viewed turning 40 years old as a traumatic event, Rodriguez said: "All of that happened for me last year."
Twins: GM Terry Ryan said RHP Ryan Pressly (shoulder) should be able to start throwing soon. "He's healthy now, got no pain and now he can move to the next step, which is picking up a ball.  . . . It'll be a while for him, but we can at least start the process now."
The Twins have Monday off before a two-game interleague series against Pittsburgh. Mike Pelfrey (5-7) makes his eighth career start against the Pirates (3-2, 4.33 ERA), who send RHP Charlie Morton (6-4) to the mound.
---
---