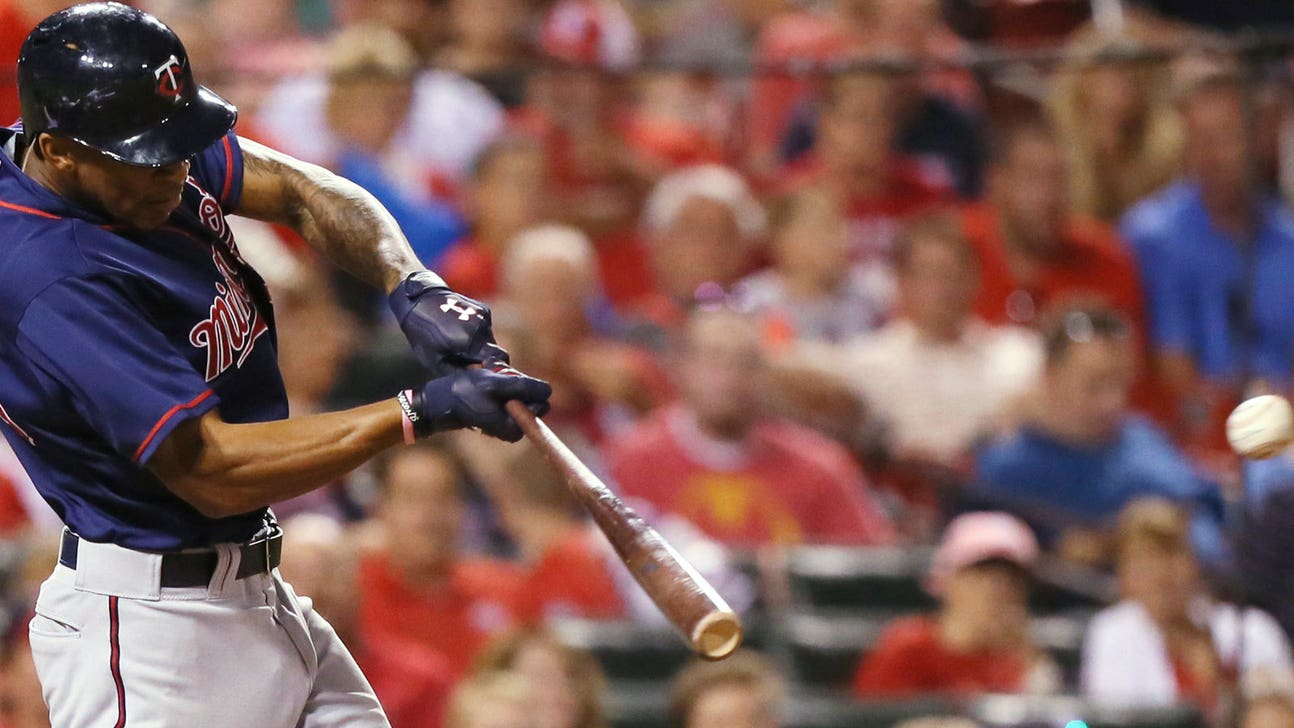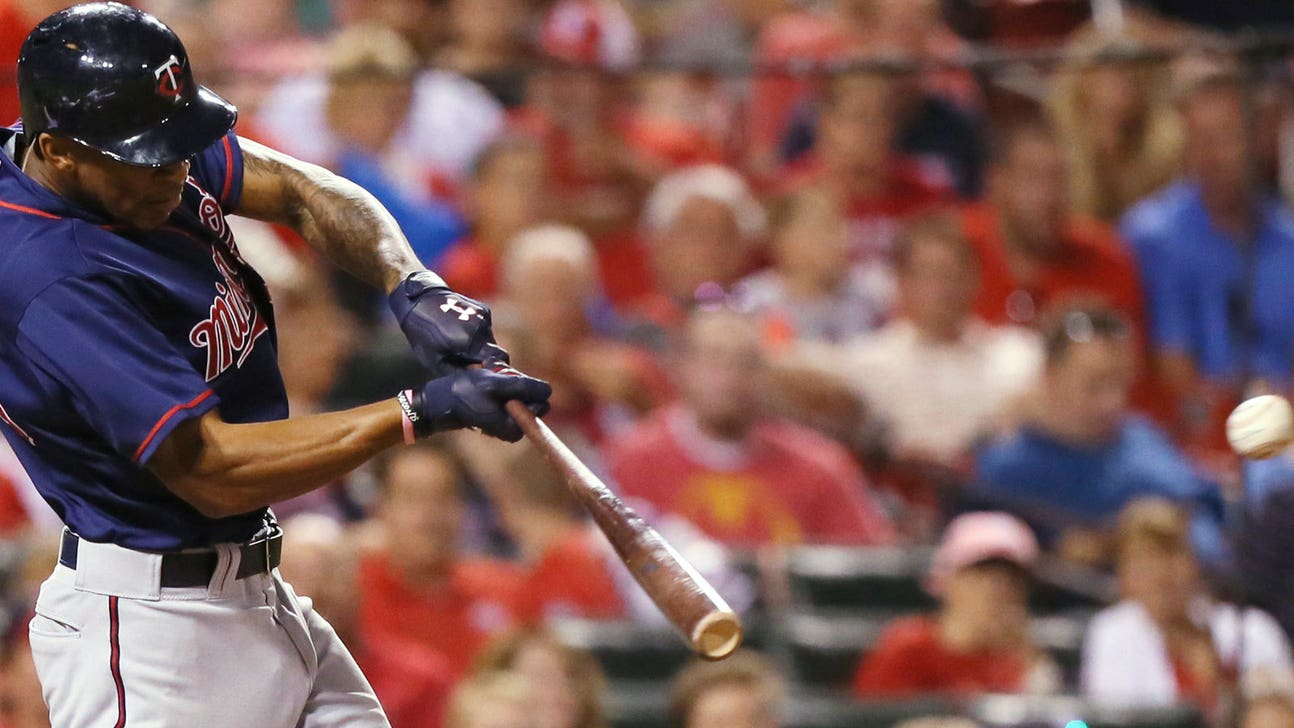 Twins' Buxton notches first career hit, promptly puts speed on display
Published
Jun. 16, 2015 12:06 a.m. ET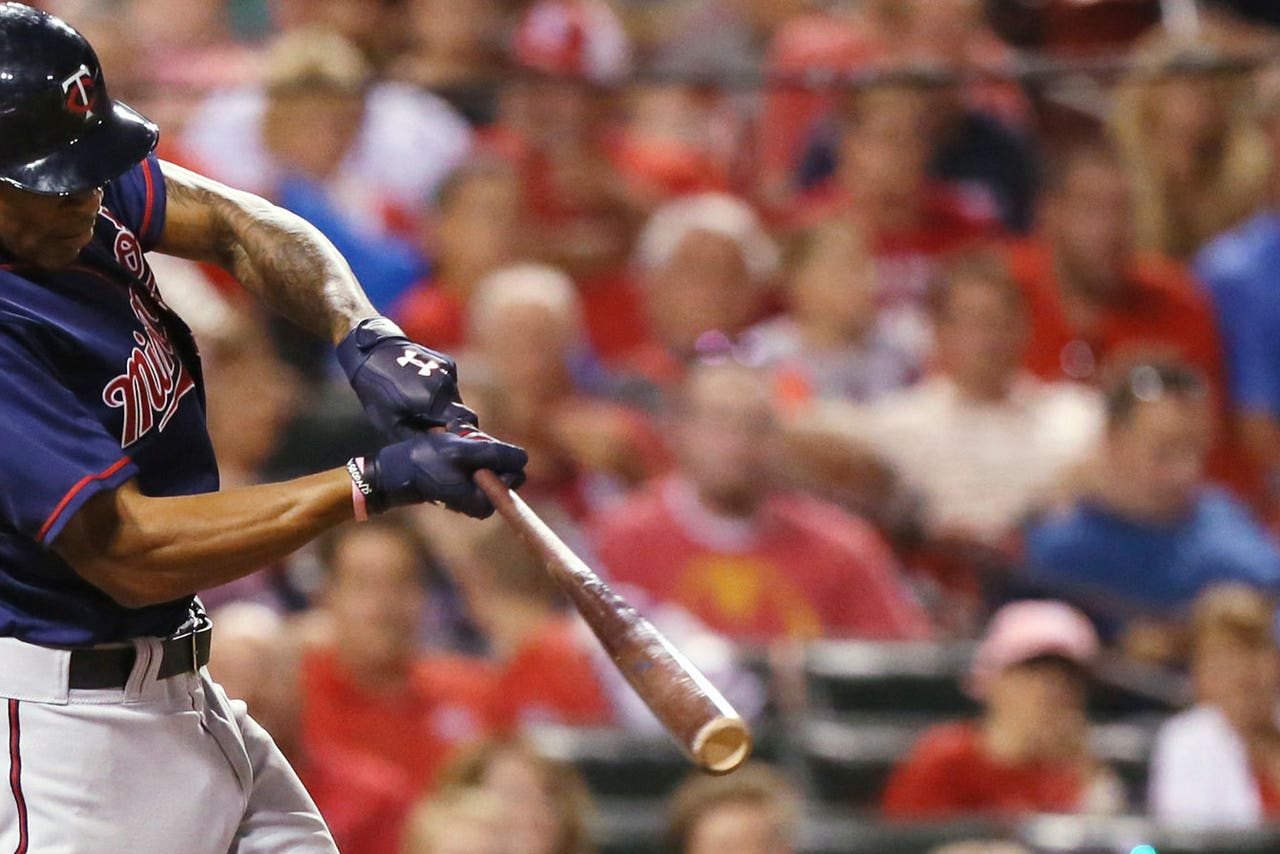 It took until the last at-bat of his second game in the majors, but Twins center fielder Byron Buxton finally has his first big-league hit.
With one out in the top of the eighth inning, Buxton lined a 1-2 pitch from Cardinals starter John Lackey into the gap in left-center field at Busch Stadium in St. Louis. Given the stories of his blazing speed, seemingly everyone watched in anticipation as the rangy Buxton flew around the bases.
"I think everybody in the dugout was thinking triple when he hit it," said Twins manager Paul Molitor.
Buxton reached third base with ease, notching his first career hit with a stand-up triple. After going 0 for 4 in his debut Sunday and 0 for 2 in his first two at-bats Monday, Buxton came to the plate in the eighth still in search of that elusive hit. He got it and eventually scored later in the inning, but it wasn't enough as the Twins lost the series opener 3-2 to the Cardinals.
Still, it was a glimpse of what Twins fans hope Buxton can provide for years to come.
"He's got an average now, and he's got a nice souvenir from his first hit," Molitor said after Monday's loss. "I don't think many balls in many gaps are going to stop him. . . . He just can get to third base faster than most people. It's going to be fun to watch, especially if he can keep finding ways to hit the ball into the gaps."
It's almost fitting that Buxton's first career hit was a triple. In 59 games with Double-A Chattanooga this year before his call-up, Buxton had a whopping 12 triples in 237 at-bats. By comparison, Detroit's Rajai Davis leads all major-league hitters with six triples this year.
Buxton has been heralded as a five-tool prospect since the Twins drafted him No. 2 overall in 2012, but his speed has always been his biggest asset. It was on display Sunday in the ninth inning as Buxton -- who reached on a fielder's choice -- scored from first base on a double to the gap in right-center in Minnesota's 4-3 win over Texas.
After penciling Buxton into the No. 9 spot in the lineup Sunday in his debut, Molitor once again put Buxton ninth -- one spot behind starting pitcher Trevor May.
The move paid off, as Buxton was driven in one batter later when second baseman (and No. 1 hitter) Brian Dozier hit a sacrifice fly to left deep enough to score Buxton. Though the Twins pinch hit for the pitcher's spot in the eighth inning, Molitor's thought process was to have batters behind Buxton who could potentially get a hit if he reached base.
Earlier in the game, Twins fans held their collective breath when Buxton crashed into the wall in left-center field in the bottom of the third inning. He covered plenty of ground to track down a fly ball off the bat of Randal Grichuk. The ball just hit off Buxton's glove for a triple, and Buxton collided with the wall and was on the ground momentarily.
Everything turned out OK for Minnesota's prized prospect and he went on to get his first hit five innings later in impressive fashion.
"He's just one of those guys, I've seen him play enough to where he's not intimidated by fences," Molitor said. "His body, he abuses it when he plays this game. It's not a physical game like football or anything like that, but you watch him play and his body takes a punishment from the way he plays the game offensively and defensively."
FOX Sports North's Jamie Hersch contributed to this report.
Follow Tyler Mason on Twitter
---