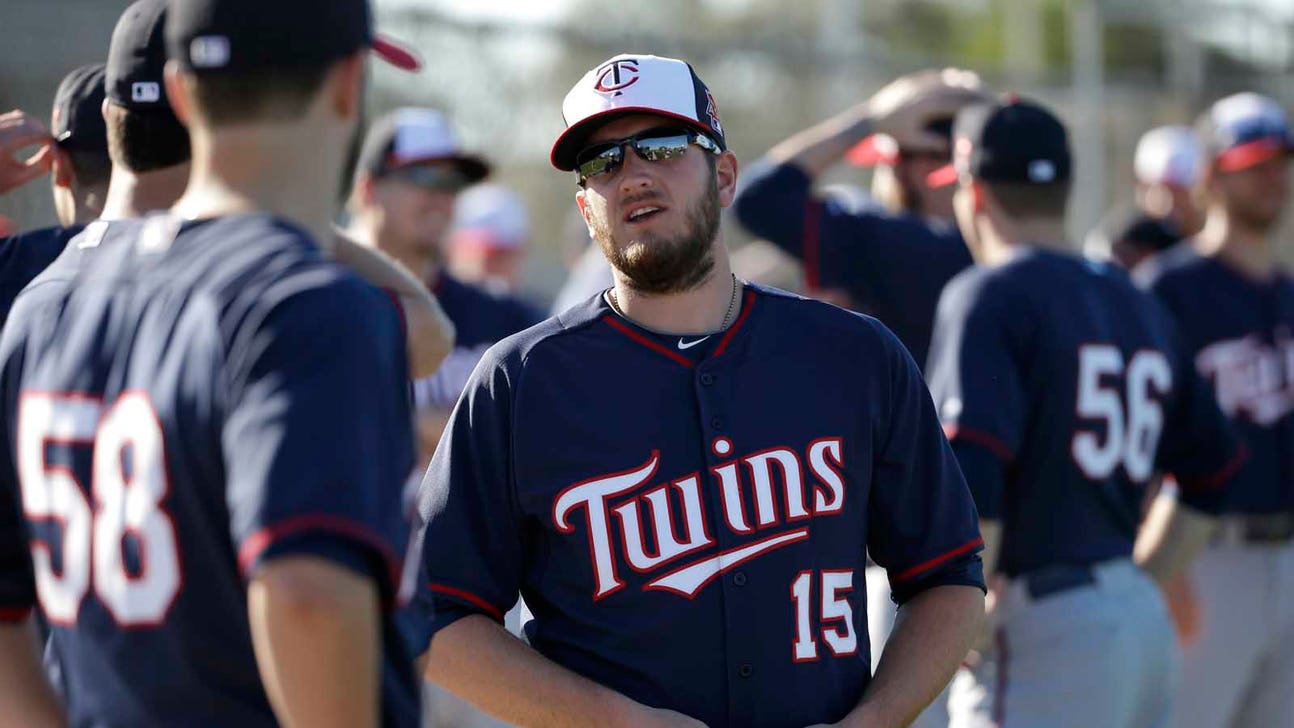 Twins 2014 positional preview: Relief pitching
Published
Mar. 19, 2014 11:11 a.m. ET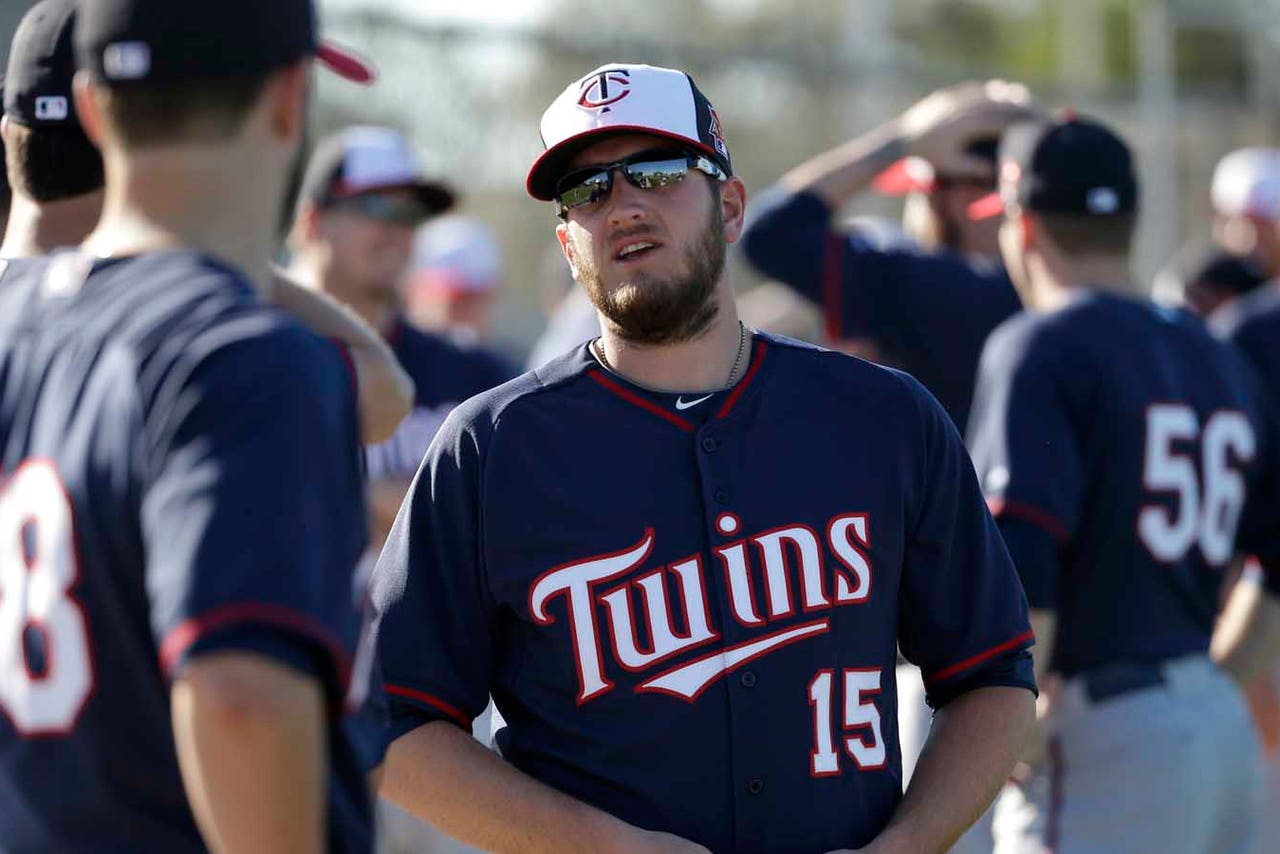 This is the second in a nine-part series previewing each position for the Minnesota Twins leading up to Opening Day. The second preview examines the Twins' bullpen, one of the strong suits of last year's club.
PROJECTED RELIEVERS
RHP Jared Burton (2-9, 3.82 ERA, 61 K, 22 BB in 66 innings in 2013)
RHP Anthony Swarzak (3-2, 2.91 ERA, 69 K, 22 BB in 96 IP)
RHP Casey Fien (5-2, 3.92 ERA, 73 K, 12 BB in 62 IP)
LHP Brian Duensing (6-2, 3.98 ERA, 56 K, 22 BB in 61 IP)
RHP Michael Tonkin (0.79 ERA, 10 K, 3 BB in 11 1/3 IP)
LHP Scott Diamond (6-13, 5.43 ERA, 52 K, 36 BB in 131 IP)
LHP Glen Perkins (2-0, 2.30 ERA, 36 saves, 77 K, 15 BB in 62 2/3 IP)
2013 IN REVIEW
For as bad as Minnesota's starting pitching was last year, the overworked bullpen held its own. The Twins relievers combined to post a 3.50 ERA, fifth-best in the American League despite pitching the most innings (579 1/3) of any bullpen in baseball. Opponents batted .240 against Minnesota's relief pitchers, which also ranked fifth-best among AL bullpens.
The 2013 season saw the emergence of a few arms in the pen, including closer Glen Perkins. The Stillwater, Minn., native and former Golden Gopher began his Twins career as a starting pitcher but struggled to find consistency in that role. He was eventually moved to the bullpen, and last year marked his first full season as the team's closer. Perkins notched 36 saves in 2013, earning him his first trip to the All-Star Game. His razor-thin WHIP (walks and hits per inning pitched) of 0.93 ranked fifth-best among all American League pitchers with at least 60 innings.
Casey Fien was a key piece of the bullpen last year, pitching a career-high 62 innings and striking out 10.6 batters per nine innings. The right-handed Fien settled into his role in the bullpen during his second year in Minnesota, pitching mostly in the seventh inning ahead of setup man Jared Burton.
Because the Twins' starting pitchers failed to go deep into games in 2013, many of Minnesota's relievers logged a lot of innings -- but none more than right-hander Anthony Swarzak. The former starter nearly reached 100 innings, all in relief, which rarely happens. He thrived in the long relief role and was one of the Twins' more reliable arms out of the bullpen.
Michael Tonkin made his major-league debut last year and impressed in a small sample size. The hard-throwing right-hander allowed just one earned run while striking out 10 in 11 1/3 innings. Left-hander Brian Duensing, another starter-turned-reliever, pitched in 73 games, tied with Fien for the most appearances on the team last year.
2014 OUTLOOK
The good news for Minnesota? The majority of last year's bullpen should return intact in 2014.
The Twins locked up Perkins to a four-year contract extension this spring, restructuring his deal to run through 2017. The contract also has a team option for 2018, meaning Minnesota doesn't have to worry about the closer's role for several years to come. Perkins now has a chance to pitch in an All-Star Game at his home park and in his home state when Target Field hosts the event this summer.
A few question marks do surround the bullpen heading into the 2014 season. The Twins have several pitchers fighting for the fifth and final spot in the starting rotation. Those who don't crack the rotation -- especially those out of minor-league options -- could wind up in the bullpen. Among those are left-hander Scott Diamond and right-hander Vance Worley. Diamond was the Twins' best starter in 2012 but took a step back in 2013. Worley, meanwhile, was a disappointment last year and has had a rough spring. Since it appears right-hander Samuel Deduno might have the fifth starter spot locked up, Minnesota will have to make decisions about Diamond and Worley.
Right-hander Ryan Pressly stuck in the bullpen all year as a Rule 5 draft pick, but he could be on the outside looking in to start the year if Minnesota opts for Tonkin instead. All of it hinges on how many pitchers (12 or 13) the Twins decide to carry when they break camp. If Minnesota keeps an extra pitcher, Pressly (3.87 ERA in 2013) could be the 13th man.
KEY TO SUCCESS
Pitch fewer innings. The success of the bullpen will likely be linked to the success of the starting rotation. Minnesota's starters pitched the fewest innings in the majors last year, meaning the bullpen was often warming up in the fourth or fifth innings of games. If the Twins' starters can get deeper into games, it should help keep the bullpen fresher throughout the year.
Follow Tyler Mason on Twitter
---