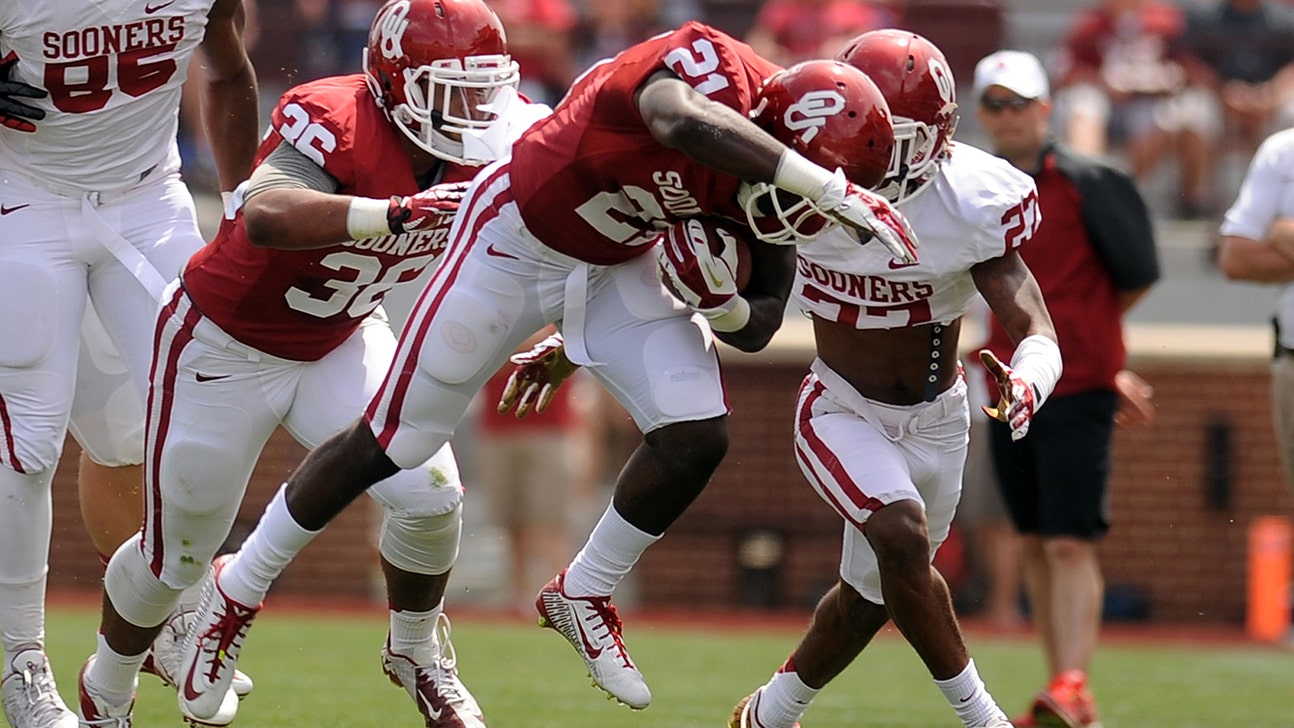 Trust is deciding factor for Oklahoma in running back selection
Published
Aug. 4, 2014 7:22 p.m. ET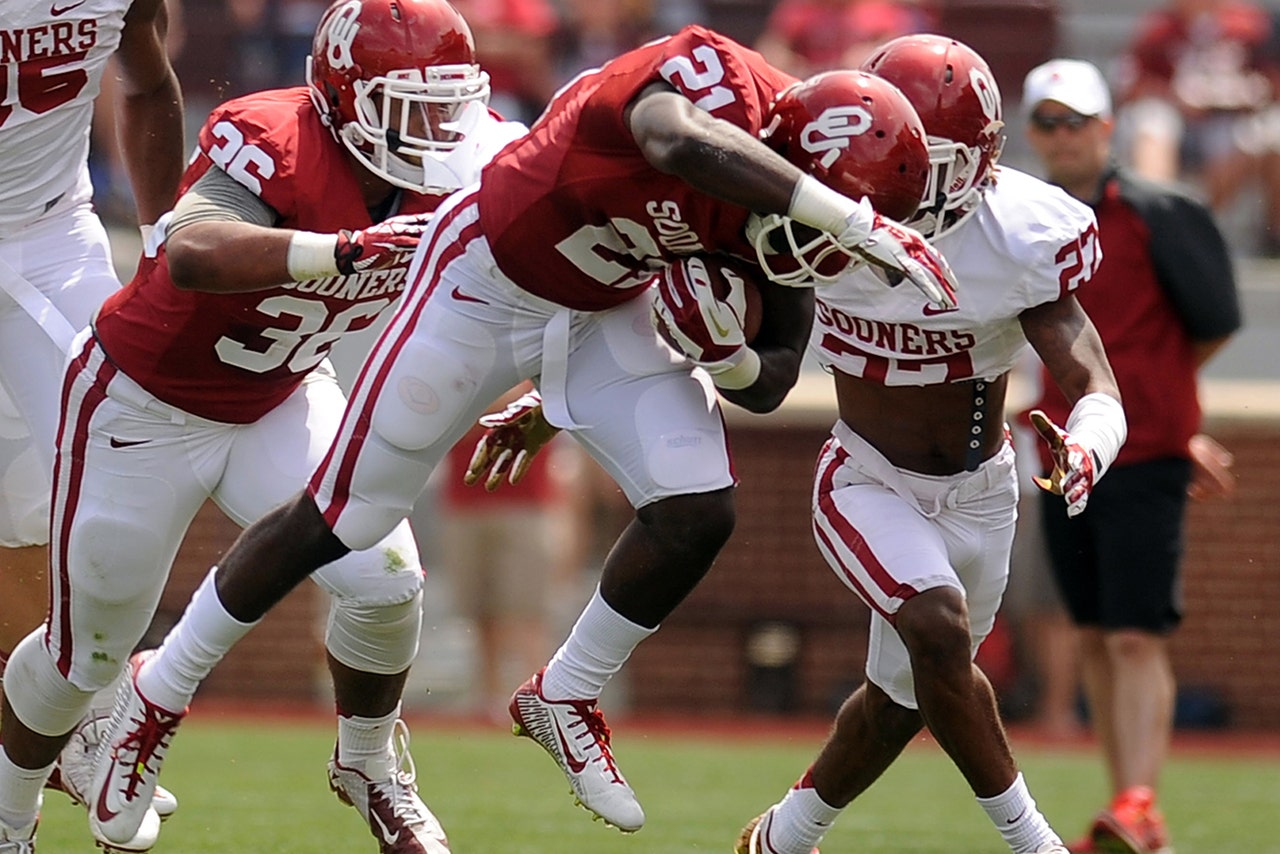 NORMAN, Okla. - There's no running back on campus with any sort of real track record.
There's little-to-no experience and there's not a single back who has a true, established resume.
There's plenty of talent, but when coaches make the decision on who will ultimately be given the bulk of the carries when the Sooners open their season against Louisiana Tech later this month, it won't be talent that will be the deciding factor.
It's going to be trust.
OU coaches have long held that position with their running backs, but in a season where there is no proven talent and no juniors or seniors at the running back spot, a comfort zone is the ultimate goal.
So, who do you trust?
Remember, the past few years, we saw the Sooner coaches settle on Brennan Clay, who was more than serviceable, just not a, "Man, did you see that guy," kind of runner. Yes, the Sooners had those on their roster. They had Roy Finch and Damien Williams. They even had Brandon Williams, one of the nation's top running backs, who decided to leave OU and head to Texas A&M.
Finch was special and sensational, but couldn't stay on the field for reasons undisclosed. Maybe he missed a few blocks. Perhaps he wasn't a great practice player. We never really got a straight answer. Damien Williams showed flashes of excitement. He also was suspended.
So, that brings us to 2014 and that trust factor that has yet to be achieved.
Not with Ford, anyway, who fumbled in games against Texas and Kansas and then went the next five games without a single carry, tempering what seemed to be an impressive rise up the depth chart as a freshman. Ford finished the year with 23 carries, averaging 5.8 yards per try, but he had just three carries after Oct. 19. That lack of trust has put Ford back in the middle of the running back picture as opposed to leading the way. If it was something other than the fumbles, no one mentioned it. Ford just fell off the running back radar.
"I just have to worry about myself," Ford said. "Just knowing what to do and your assignment. "Reducing the mistakes. Everybody is going to make mistakes. You have to limit them."
And Alex Ross? Another sophomore with all that potential and all that promise. Wonder if we'll see it?
He had one carry against ULM in the Sooners' opener a season ago and it went for 8 yards. Ross punched a ULM player after he was tackled and wound up not getting another carry until Nov. 16. He had two carries that day against Iowa State and none in the final three games.
"Stay focused and don't do anything out of the ordinary, " Ross said.
No doubt, Ross has been drilled on the fact he lost his temper one time. That one time was enough for coaches to hold a strong enough grudge to keep Ross off the field. If it was some other reason, we never learned what it was.
And then there's Joe Mixon. The seemingly talented, five-star recruit, has not participated in team activities since getting into an off-the-field incident in late July.
That kind of thing is hard to overcome if you're a freshman player at OU at a position where coaches choke-hold grudges to death. Mixon very well may get his chance with the Sooners, but it won't come early – not after losing trust before he ever got the opportunity on the field.
"You just have to focus on competing," Ford said.
He's right. But is competing enough to get playing time at the running back spot?
Follow Andrew Gilman on Twitter: @andrewgilmanOK
---