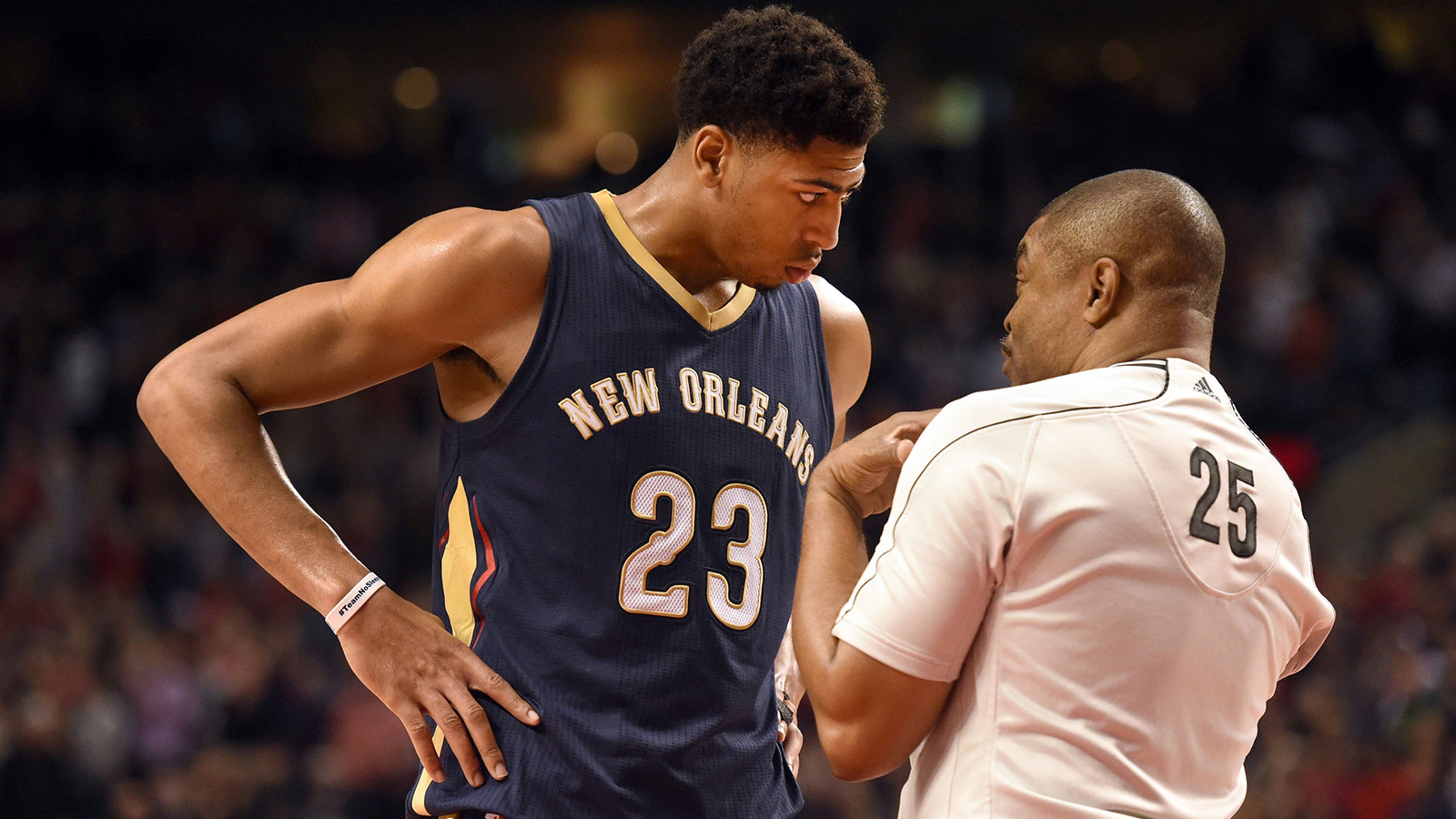 Trail Blazers rally for win over Pelicans
BY foxsports • November 18, 2014
Damian Lillard scored 24 points, including a tiebreaking 3-pointer with 1:14 left, and the Portland Trail Blazers rallied for a 102-93 victory over the New Orleans Pelicans on Monday night.
LaMarcus Aldridge, back after missing one game with an illness, had 22 points and nine rebounds to help the Blazers win their fifth straight.
Anthony Davis had 31 points and 11 rebounds for the Pelicans, who couldn't hold a 16-point, third-quarter lead.
Wesley Matthews hit a 3 to tie it at 91, and Robin Lopez's layup gave Portland its first lead of the second half with 2:23 left. Lillard's 3-pointer put the Blazers in front 96-93, and they made free throws the rest of the way for the final margin.
Aldridge returned after sitting out a game because of an upper respiratory illness. Portland starting forward Nicolas Batum missed his fourth straight game because of a bruised right knee.
Batum had said he hoped to return in time for this game.
The Pelicans were without center Omer Asik, who is nursing a sore back. The 7-footer was averaging nine points and 10 rebounds. Alexis Ajinca started in his place.
The Blazers jumped out to an 8-0 lead but the Pelicans came back to tie it at 11 on Davis' basket, and the teams wrestled back and forth from there.
Ryan Anderson's 3-pointer for New Orleans tied the game at 35 -- and touched off a 10-2 Pelicans run capped by another basket from Anderson.
The Pelicans stayed in front for a 49-42 lead at the break, then came out of the locker room with a 9-2 run to go ahead 58-44.
Tyreke Evans hit a 3-pointer that put New Orleans up 77-62 before the start of the fourth quarter.
CJ McCollum made a 3 and Aldridge hit a long jumper that closed Portland to 85-80 with 7:24 left.
Davis answered with a tip shot, but Aldridge's layup on the other end kept it close and Lopez's layup narrowed the lead to 87-84 with 6:03 to go.
---