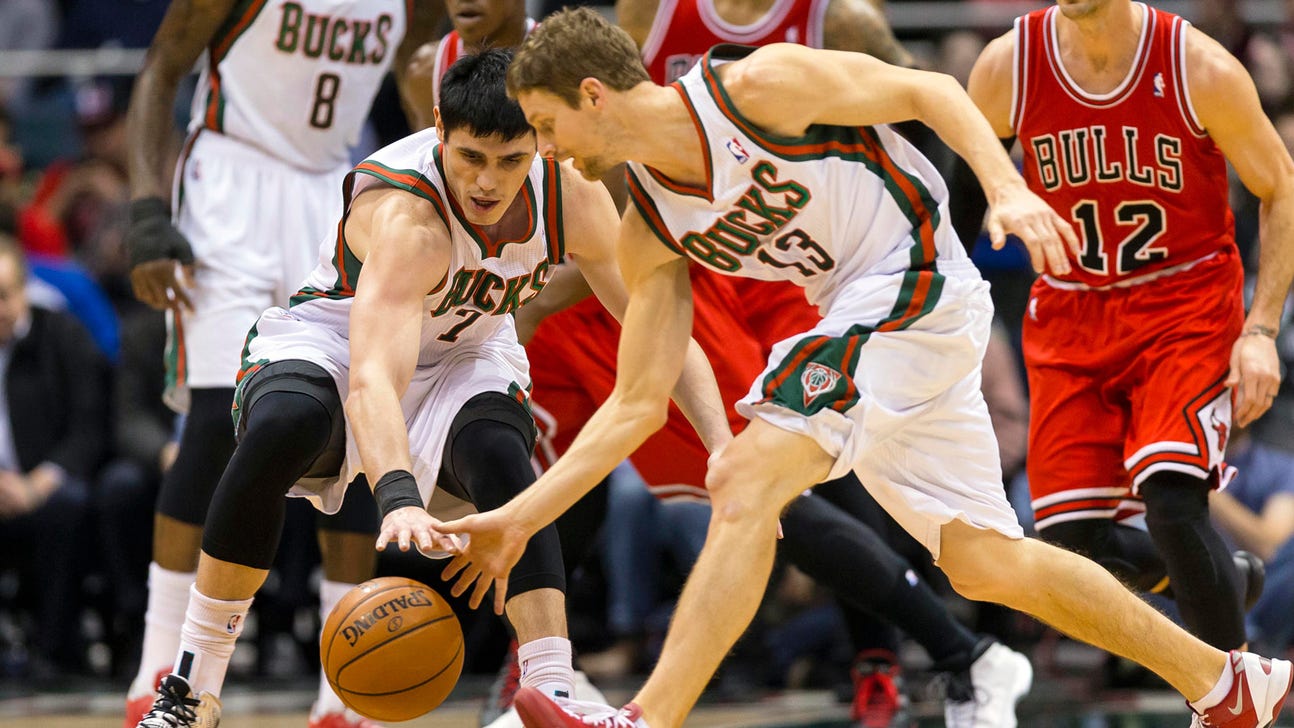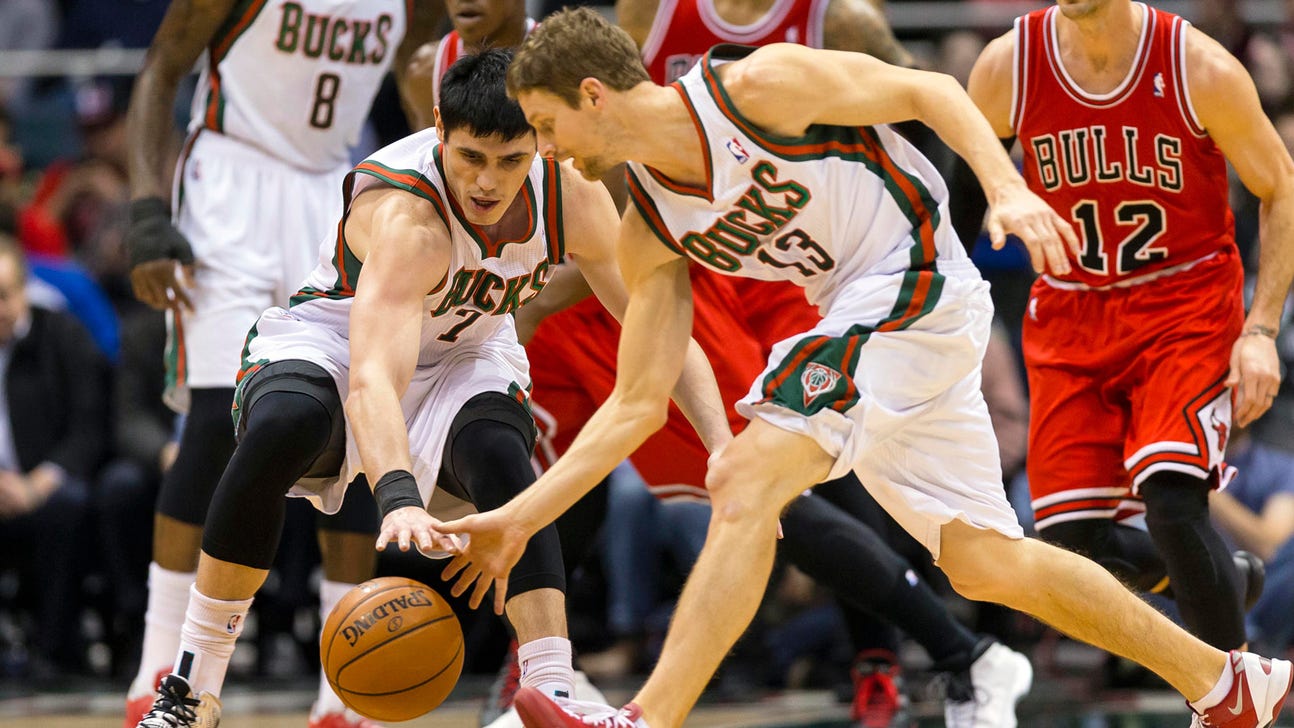 Trading deadline an anxious time for Bucks
Published
Feb. 19, 2014 3:35 p.m. ET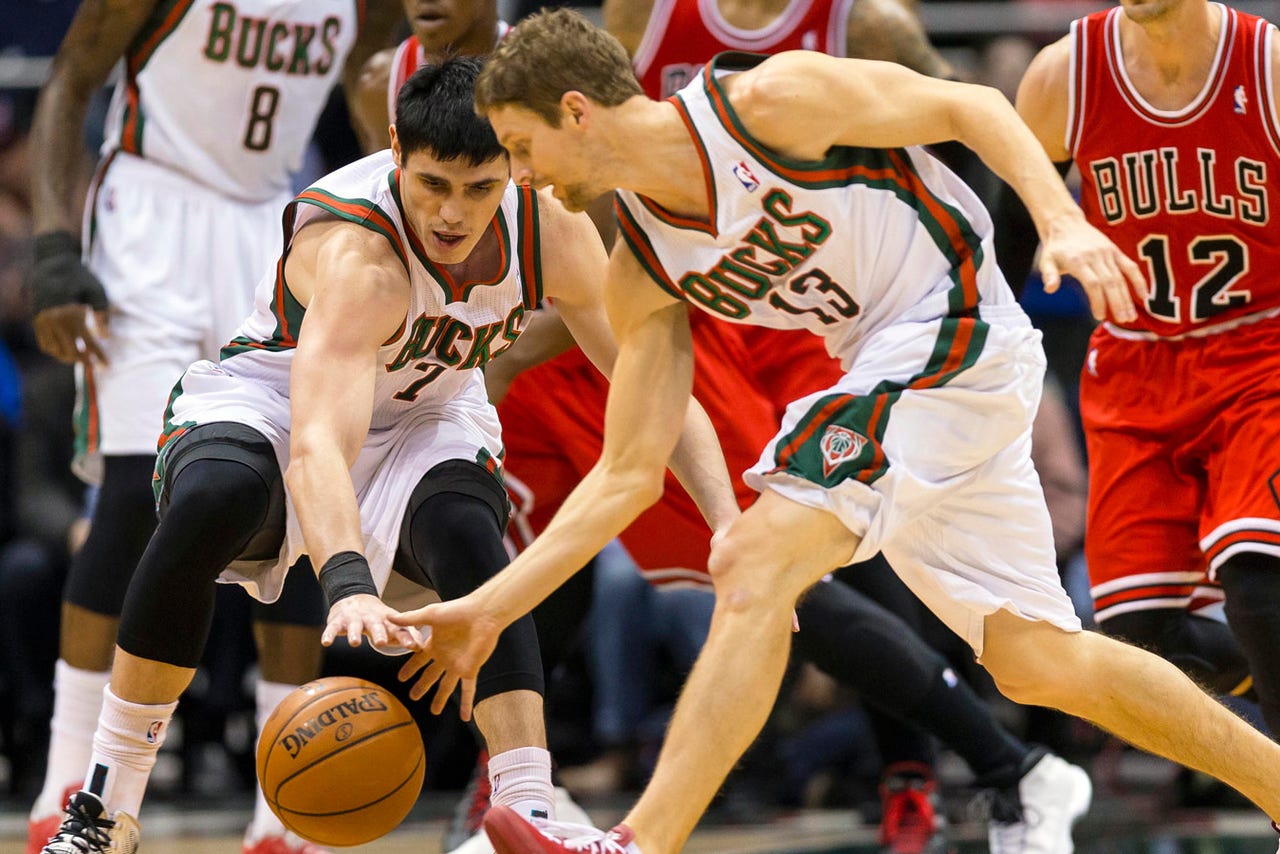 ST. FRANCIS, Wis. -- With Thursday's trade deadline rapidly approaching, the Milwaukee Bucks went about business as usual Wednesday despite multiple rumors naturally swirling around a team sitting with the league's worst record.
But as easy as it is to say things were normal, the natural reaction of players is to have their minds on the 2 p.m. CST Thursday deadline. 
"It's kind of a time of a little anxiety," Bucks coach Larry Drew said. "When you hear about all the rumors and the possibilities and the 'what ifs', you kind of get caught up in it. I think a lot of players who have had their names mentioned are kind of on the edge of their seats right now wondering if anything is going to happen or not. Usually the probability is nothing happens, but until the deadline passes there's still a possibility."
Veterans Gary Neal, Caron Butler and Luke Ridnour all have been mentioned in trade rumors in recent weeks. Being the subject of trade talks is nothing new to Butler, as he's already been moved five times in his career.
Only one of those trades came at the trade deadline, as he was shipped from Washington with Brendan Haywood and DeShawn Stevenson to Dallas for Drew Gooden, Josh Howard, Quinton Ross and James Singleton.
Butler ended up winning an NBA championship the following season with the Mavericks.
"I was on a horrible team at the time, a team in transition," Butler said. "The Dallas Mavericks came and saved me. I'm forever grateful to that organization for that. It was a special moment in my career for me to go to a winning organization. I was grateful to the Wizards and Ernie Grunfeld for putting me in that situation."
Although he's playing close to his hometown, Butler would not be opposed to being traded unless he will fit into Milwaukee's current plans. His $8 million salary comes off the books following this season, making a potential deal tricky from a salary standpoint.
"It's refreshing to be home among loved ones, playing against loved ones, but business is business," Butler said. "As long as I'm out there playing and being able to contribute to the team on a consistent basis and I know that I'm going to play set minutes every night, a solid role, I'm fine with that. If that's not going to be the case . . . anything can happen. We'll see what happens."
Drew was never traded at the deadline during his 10-year NBA career, but he saw many teammates come and go at this time of year. While certain things about the deadline have changed since he played, the emotional aspect of these few days are still the same.
He recalled a player telling him he found out about being traded while listening to the radio on his way to practice. 
"It's a lot different than when I played because back in my day you didn't have to worry about caps and all that stuff," Drew said. "You are trying to mix apples with apples to try to make a deal happen. Back then you didn't worry about it, you just did the deal.
"But the level of excitement was still pretty high. There was always talk about potential deals and you were always wondering if it was going to happen. When you go to bed that night before the deadline passes, you are pretty excited, pretty nervous and pretty anxious."
With a game to be played just five hours after the deadline, Drew's main goal is to keep the team focused in the time leading up to Thursday. Players can be easily distracted wondering if something is going to get done or not.
"I know these guys surf the internet, talk to their agents, talk to different people and listen to rumors about what could potentially happen and what teams may have interest," Drew said. "All these things are swirling until that deadline passes.
"With a lot of these rumors, a lot of these things turn out just to be rumors. Sometimes you can get so caught up in it that you can lose your focus. This is just how it is this time of year."
If a deal would get done sometime Thursday, Drew and the coaching staff would have to make some quick adjustments and likely play short-handed that night against the Nuggets. But he understands the organization is going to do what it can to continue to build for the future.
"If it's a piece that can help us and when I say help us, I mean help us immediately and help us down the road as far as our future is concerned," Drew said when asked what he would hope to get back in a deadline deal.
For the players, the waiting game will last through the night.
"24 hours to lose," Butler said. "We'll see what happens."
Mayo update: Though available to play Tuesday against Orlando, Bucks guard O.J. Mayo didn't get into the game. Drew credited that to the way the game transpired and others playing well.
Mayo has missed Milwaukee's last 10 games due to an illness and conditioning issues and has spent the last few weeks trying to work his way back into shape.
"I had every intention of getting him in last night," Drew said. "I definitely want to try to get him into a rhythm and let him gradually get back.
"I had some guys that were playing well and once you get that rhythm, I don't want to disrupt it. Hopefully we'll get him in tomorrow."
Follow Andrew Gruman on Twitter
---