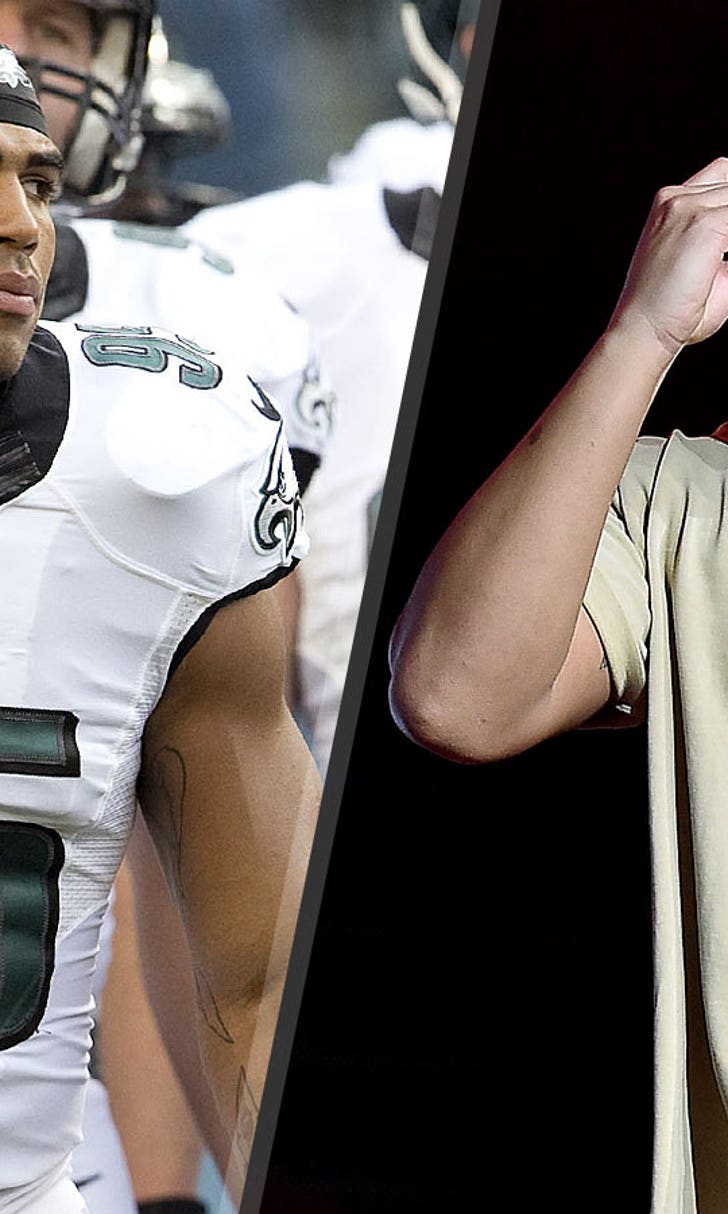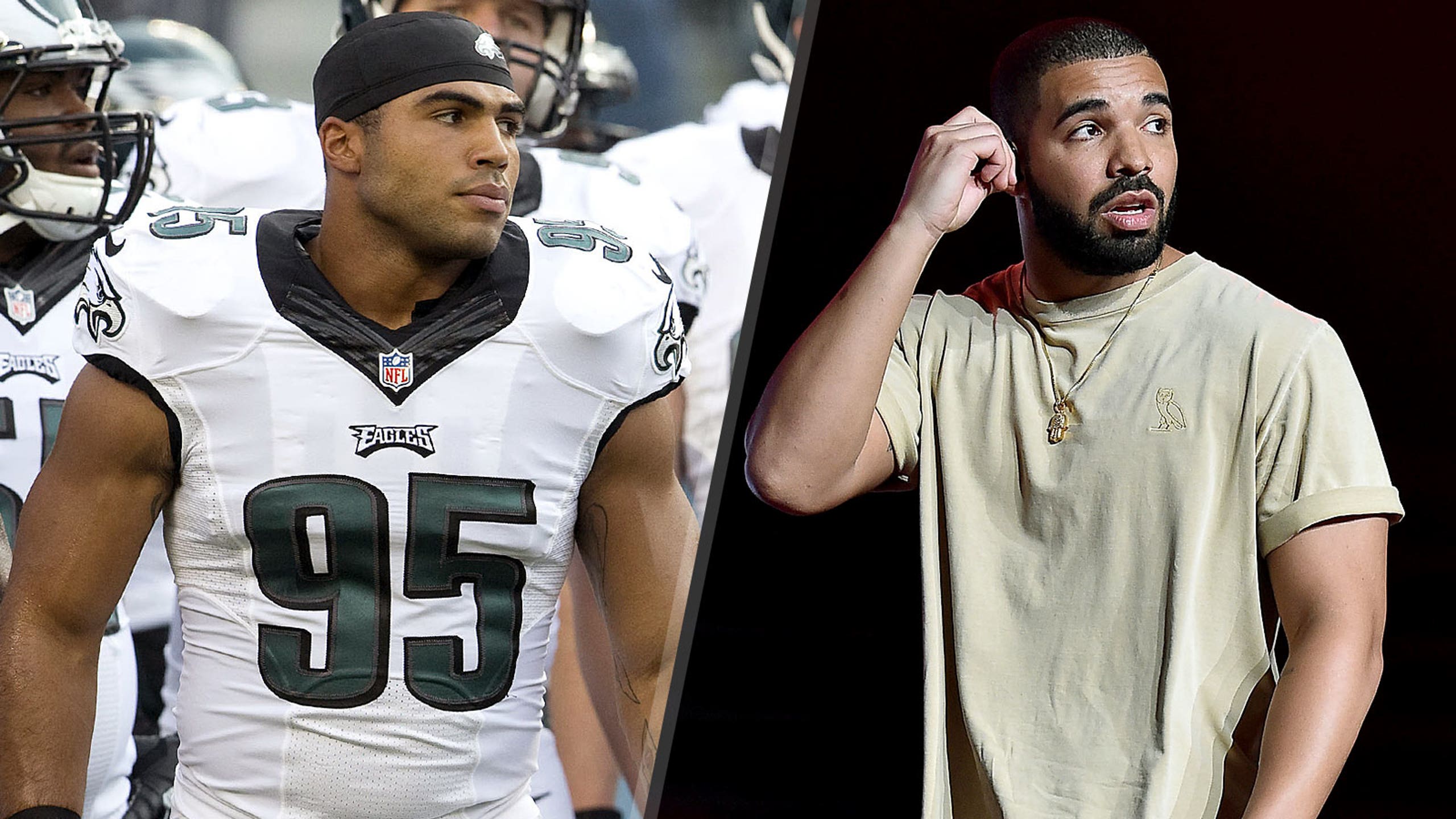 'Too many people' say Eagles' Kendricks looks like Drake
BY Sid Saraf • August 1, 2015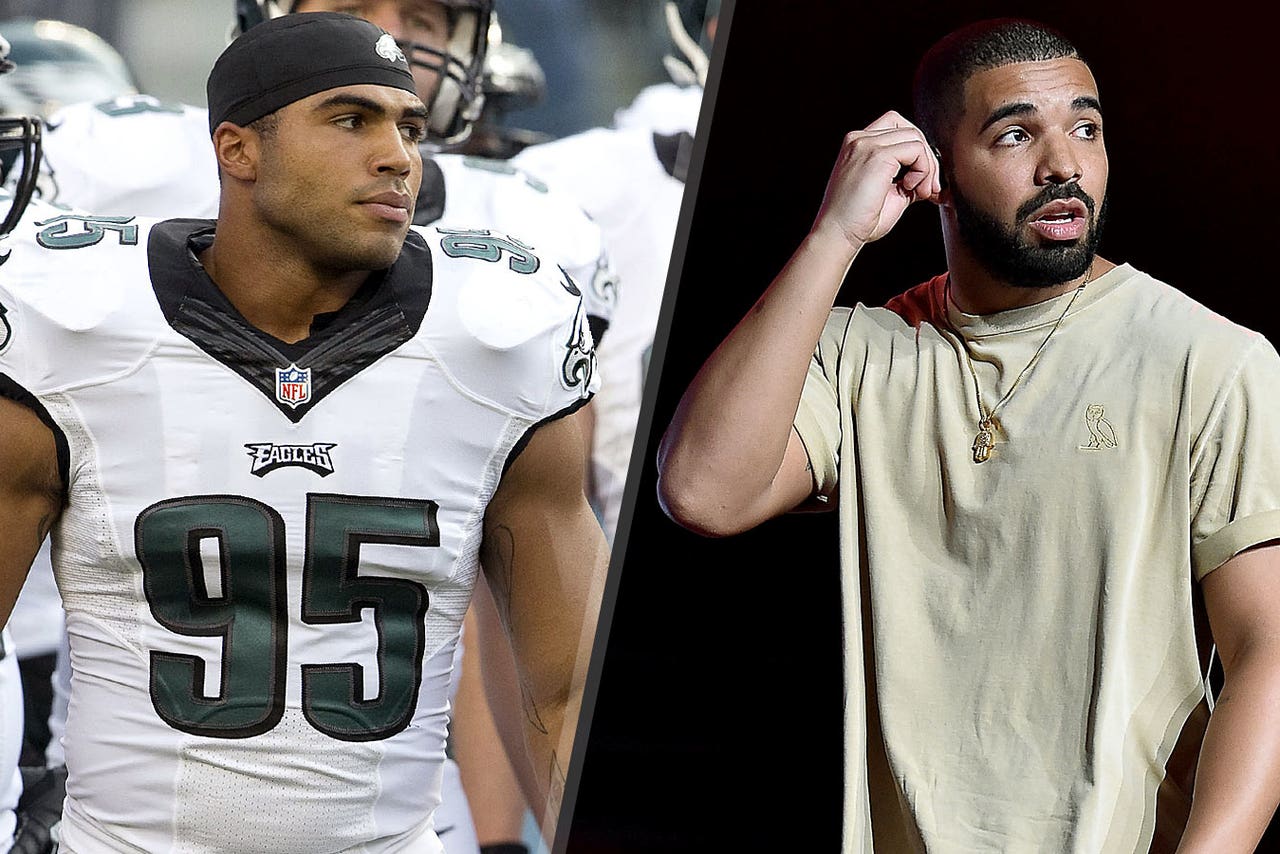 It can be fun to have a celebrity look-alike, but sometimes it can get tedious.
Philadelphia Eagles linebacker Mychal Kendricks can attest to this as he constantly has people telling him he looks like Drake. How many people?
"Too many people," Kendricks told TMZ Sports. "I'll let them decide."
You make the call:
They could definitely pass as relatives, but is it a spitting image? Hmmmm, maybe not.
Anyway, Kendricks also had a bit of advice for Drake, who is currently embroiled in a feud with fellow rapper Meek Mill, a Philly native. In fact, Kendricks seemed to feel that Drake should keep his distance from the city for a little bit.
"[Meek] definitely runs Philly, bro," Kendricks said.
Alrighty then.
(H/T to CSNPhilly.com)
---