Bryce Perkins
Bryce Perkins
Todd Graham impressed with Sun Devils' physicality at camp
Published
Aug. 13, 2015 8:52 p.m. ET

CAMP TONTOZONA, Ariz. -- After a pleasant night under the stars at Camp Tontozona on Wednesday night, the Sun Devils got after it on the practice field on Thursday morning. And coach Todd Graham came away impressed.
"I've been so impressed ... the physicality of our practices ... whoo," Graham said.
"We're a lot better football team, and that's reality. We haven't been very cautious. We've been getting after it."
Thursday's practice was the first one within the confines of the mountain retreat. Wednesday's practice had to be rerouted to Rumsey Park in Payson due to a storm that had rumbled through the area and led to unsafe conditions.
Graham said Thursday that the storm did nothing to  dampen the Sun Devils' first full day at camp.
"What a great setting," hesaid. "Sat our here last night watching the stars ... one of the best meteor showers of the last eight years ... did you know that?
"I think our guys sat around the bonfire last night for three hours. It's pretty cool deal.as far as creating memories."
Memories took a back set to football on Thursday morning, and Graham all smiles in recouting what he saw.
Among those Graham singled out for their effort on Thursday were freshman defensive end JoJo Wicker, linebackers D.J. Calhoun, Christian Sam and Marcus Ball, defensive backs Kweishi Brown, Armand Perry and James Johnson, tight end Cody Kohl, wide receiver Tim White, the running backs group and quarterback Mike Bercovici.
"We expect Bercovici to do what he does, but he's been phenomenal," Graham said. "He reminds me a lot of (former record-setting Houston quarterback) Case Keenum."
Thursday tidbits (courtesy of thesundevils.com)
--Christian Westerman returned to his position at left guard and didn't look to have missed a beat after being limited the last couple days.
--Ellis Jefferson, Devin Lucien and Tim White took the first team reps at receiver. This position has been a bit of a revolving door, but it appears that those three along with D.J. Foster and Gary Chambers are the clear Top 5 right now.
--Villiami Moeakiola appears to be returning to full strength and saw time in the team tempo periods today with the second and third teams as he gets back into the swing of things at Spur.
--Jay Jay Wilson worked with the second team at Devilbacker in the early team tempo drills.
--Terrell Chatman and Gammage continued to be restricted with injuries. Jacom Brimhall was back in action after missing a couple days with a minor leg injury.
--Tashon Smallwood got his hand smashed pretty good as he joined Marcus Ball for a tackle in the latter team periods and spent a couple minutes with the trainers having it looked at.
--D.J. Calhoun forced Devin Lucien to fumble the ball on a pass across the middle inside the 10-yard line.
--Jordan Green likely won't see much time on the field this year, but he might offer the defense some looks as a scout team member. For the second straight day, the walk-on made a great catch on a great throw on the sideline from Bryce Perkins.
--Perkins had back-to-back touchdown passes inside the 10-yard line to help bring an end to the offensive drought late in the practice -- one to the back of the end zone to Gump Hayes and the other on a short pass to Lucien, who shook a tackle and reached the end zone on a dive.
--Tim White has a pair of touchdown receptions, breaking a Lloyd Carrington tackle at the 5-yard line for his first.
--The offense finished the practice by driving the length of the field for a score, with a block from tight end Kody Kohl springing Kalen Ballage for a touchdown run.
Wednesday tidbits
--According to thesundevils.com, Wednesday's practice was highlighted by touchdown runs of 98 yards by Demario Richard and 70 yards by Kalen Ballage.
--The Sun Devils lined up primarily with a four-man front on the defense Wednesday, and freshman JoJo Wicker had a place on the first team at defensive end. He was joined by end Demetrius Cherry, tackle Tashon Smallwood and nose tackle Renell Wren. The second team featured Edmond Boatend and A.J. Latu at end, with Ami Latu and Emmanuel Davries inside.
--Sam Jones subbed for the banged up Christian Westerman at left guard on the first-team offensive line. Jones alternated with Stephon McCray.
--D.J. Calhoun was working at first-team Will linebacker in the absence of Antonio Longino, who is nursing an injury.
--Freshman Jay Jay Wilson was out of the green non-contact jersey today and working with the Devilbackers.
--Freshman Jason Lewis made his first appearance of camp in full pads.
--Deandre Scott was credited with the hit of the day, stuffing quarterback Manny Wilkins at the half-yard line during goal-line drills.
--Marcus Ball had a strong day at Spur linebacker, where he's filling in for Viliami Moeakiola, whose practice time has been limited.
--Freshman quarterback Bryce Perkins was responsible for a pair of touchdowns, one on a long pass to Eric Lauderdale and another on a quarterback keeper during goal-line drills.
---
---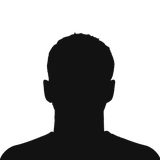 Get more from Bryce Perkins
Follow your favorites to get information about games, news and more
---