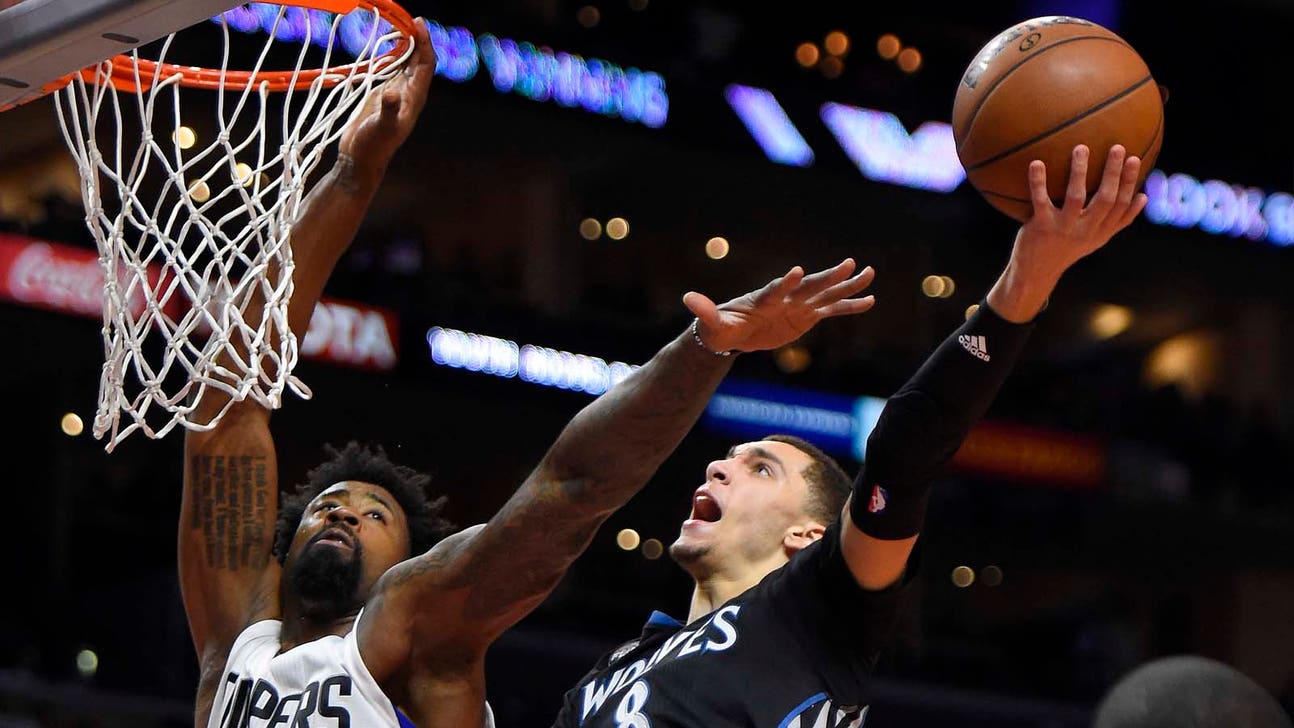 Timberwolves vs. Clippers preview
Updated
Mar. 4, 2020 9:24 p.m. ET

Jamal Crawford and Wesley Johnson provided a needed boost with Chris Paul and J.J. Redick missing for the finale of the Los Angeles Clippers' longest homestand.
It's unclear if the two will have to step up again for Monday night's opener to a five-game road trip as the Clippers try to extend their dominance over the Minnesota Timberwolves.
Crawford broke out of his shooting slump while scoring a team-best 32 points and Johnson had a season-high 21 off the bench in a 103-101 win over Orlando on Saturday. The Clippers (11-9) were playing their second straight game without Paul (ribs) and Redick was scratched because of a sprained right ankle.
Crawford scored 16 in the final quarter as Los Angeles rallied from a 12-point deficit and made 10 of 19 shots, including 6 of 9 from 3-point range. He averaged 8.9 points on 26.2 percent shooting in the previous seven games and connected on just four of 27 attempts from beyond the arc.
Johnson also made six 3-pointers to match a career high. The Clippers, who finished 4-2 on their homestand, lost 103-91 to Indiana on Wednesday in their first game without Paul.
"The bigger sigh of relief is winning," Crawford said. "If I had the same game and we lose, it doesn't mean as much. We showed a lot of character. We really responded to the challenge."
With the status of its backcourt unclear, Los Angeles will try to secure another win as they begin a stretch 12 of 14 away from home.
They'll try to begin with a 14th consecutive victory against the Timberwolves (8-11) and their seventh in a row in Minnesota. Los Angeles' win streak in the series is currently tied for the second-longest active one against any opponent behind Atlanta's 15-game run versus Sacramento.
The Clippers extended their run over the Timberwolves on Nov. 29 with a 107-99 home victory, as Blake Griffin had 12 of his 26 points in the final 6 1/2 minutes. Paul contributed 20 points while Redick scored 18.
The Clippers and Griffin, who had 28 points and a season-high 13 rebounds Saturday, will face a Timberwolves team that's lost three in a row since a season-best three-game win streak.
Minnesota's past two losses have come on its own court, and the Timberwolves blew a 17-point lead in the third quarter in a 109-103 defeat to Portland on Saturday.
"I hope we're learning. Everybody's going to make mistakes. . . . You play this game, you do a lot of things good and a lot of things bad," guard Ricky Rubio told the team's official website. "The team that makes less mistakes is the team who wins. We're going to learn how to, in that kind of situation when we're up, know how to control the tempo of the game."
Karl-Anthony Towns had 27 points -- one shy of his career high -- and 12 rebounds after averaging 8.4 points and 6.0 boards in his prior five games.
The No. 1 overall draft pick had his best performance during that stretch in the loss at the Clippers with 17 points on 8-of-13 shooting and eight rebounds.
---