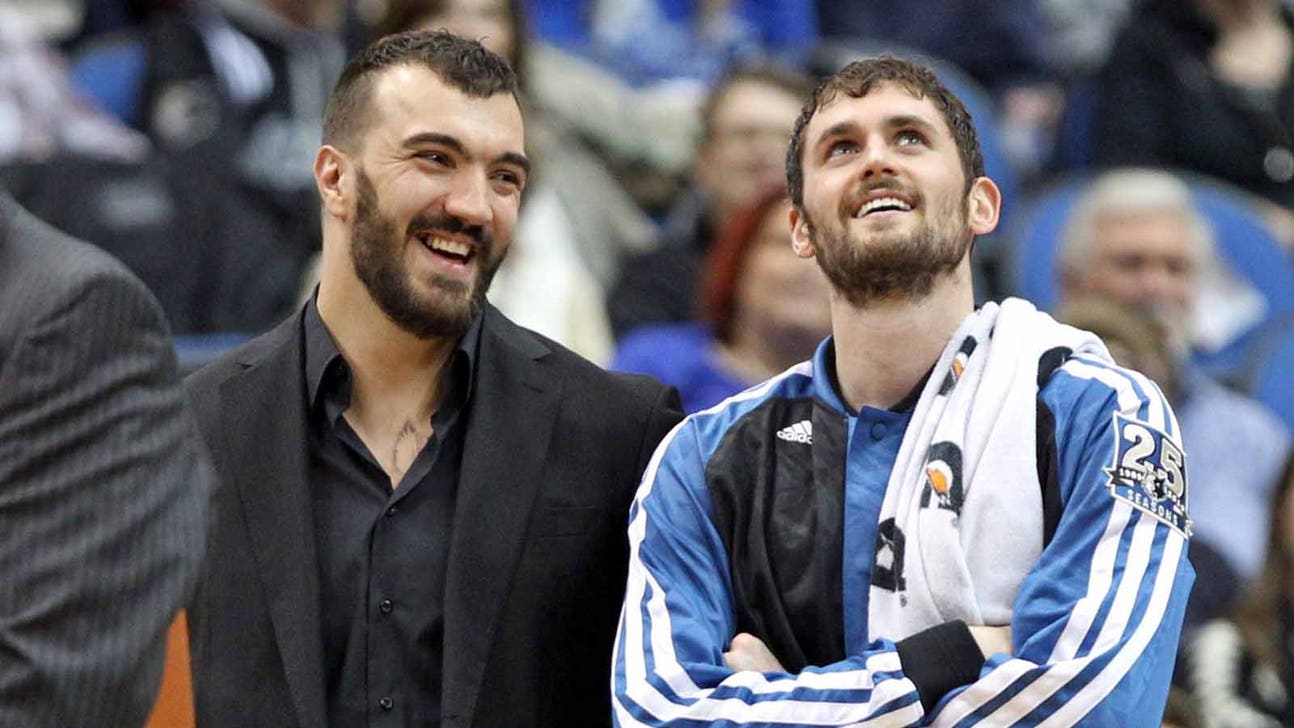 Timberwolves reap rewards of 'having fun playing defense'
Published
Jan. 30, 2014 12:35 a.m. ET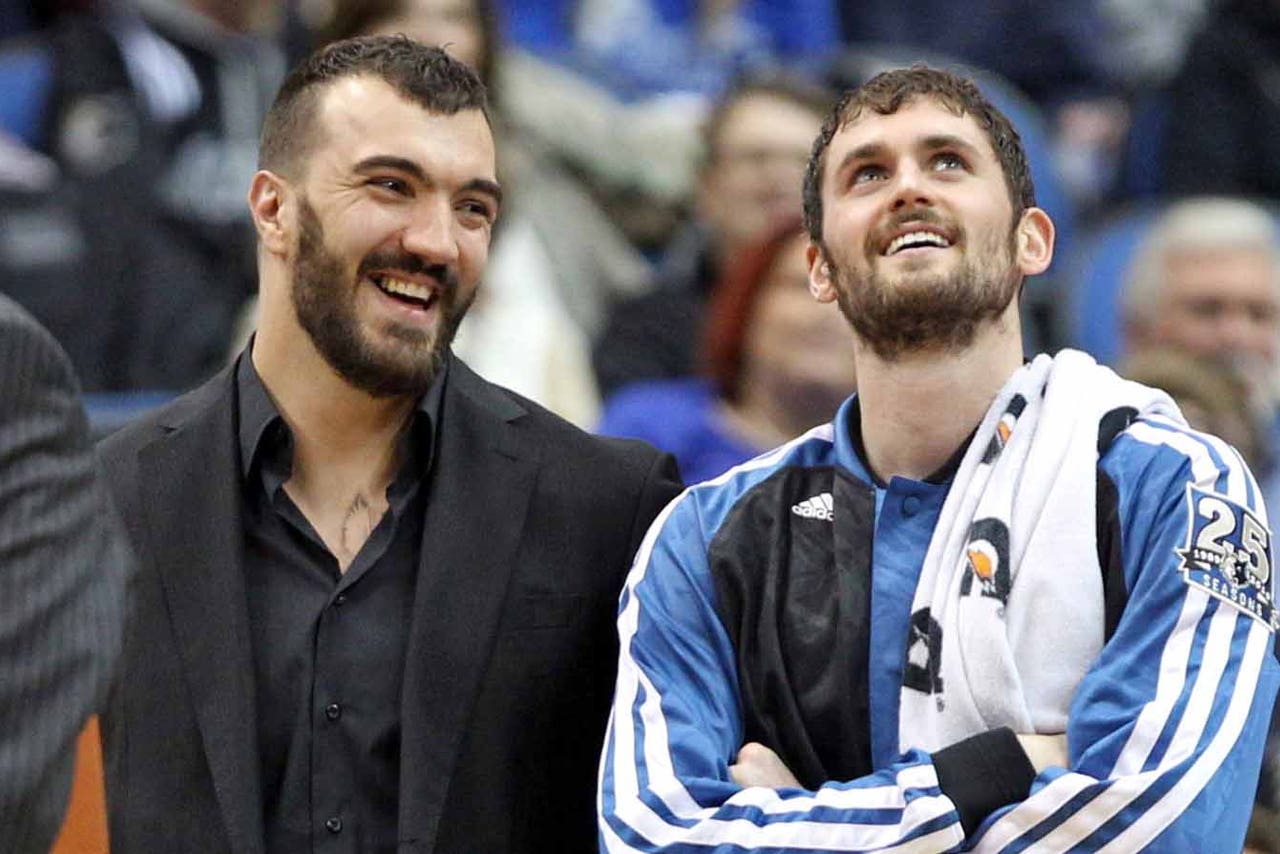 MINNEAPOLIS -- With Nikola Pekovic out and an even more shorthanded Pelicans team remaining pesky, the Timberwolves required some sort of catalyst Wednesday night at the Target Center.
Kevin Love provided one, pounding his way to 30 points and 14 rebounds for his league-leading 27th 20-10 performance of the year.
Minnesota's bench stepped in, too, putting up 28 points and playing heavy minutes as coach Rick Adelman flirted with every manner of personnel grouping.
But in the Timberwolves' past two victories here and their last two games overall, something else has arisen. Something Minnesota isn't built to do, or at least do very effectively.
This team is defending harder and more in unison. And it's actually producing tangible results.
"It looks like we're finally having fun playing defense," said shooting guard Kevin Martin, who added 18 points in Minnesota's 88-77 triumph, "which is maybe sometimes allergic to a lot of guys."
Before a mostly-mum crowd of 11,702, the Pelicans scored the second-fewest points of any Timberwolves opponent this season and went 35.4 percent from the floor. Minnesota (23-22) moved to 7-0 when it holds an opponent under 40 percent shooting.
The Timberwolves did something similar to Chicago on Monday (86 points, 37.6 percent shooting) and Utah to close out their last home stand (the Jazz shot a franchise-record-low 28.8 percent from the field Jan. 18). The most recent efforts came against teams playing at far less than full strength -- New Orleans was without 38 percent of its scoring punch, and Chicago was down Joakim Noah and Derek Rose -- but it's a good sign for a team that still ranks dead last in the NBA in opponent field-goal percentage (47.1 before Wednesday's game) and hasn't won more than three games straight this year.
"It's not something that just happened now or 10 days ago. I think it's a result of the adversity that we went through where we had that sour taste that we was trying to get rid of," said center Ronny Turiaf, who started in place of Pekovic, who's out for at least the next week with bursitis in his right ankle. "I feel like we're doing a great job just talking and everybody just trying to be in the right spot and understanding where you're supposed to be and having your teammates' back."
The latest bout of stoppage put the Timberwolves back over .500 for the first time since Nov. 24 and gives them five wins in their past six outings -- their best sextet of the season.
New Orleans (19-26) played without the services of Anthony Davis (dislocated left index finger), Ryan Anderson (herniated disc) and Jrue Holiday (right-tibia stress fracture) Wednesday. But that didn't stop Minnesota from aggressively jumping passing lanes and at times barricading its own basket.
The presence of Turiaf and rookie Gorgui Dieng -- both known primarily as rim protectors -- in place of Pekovic helped mightily in that regard. The Timberwolves forced as many turnovers, 13, as they gave up but never allowed New Orleans to mount much of a run.
Communication is the biggest key, Adelman has preached since training camp.
"A lot of that is the guys we have out there," coach Rick Adelman said. "Ronny does a great job of that. Kevin's been doing a really good job. The big guys are the ones that see the whole floor.
"That's one advantage we have with 'G' (Dieng) and Ronny. We can affect shots at the basket with those two guys in the game."
Dante Cunningham had one of his best showings in some time, too, leading the bench with 12 points -- tied for a season high -- and pulling down six boards. The backup forward hadn't scored in double figures since Jan. 6 at Philadelphia.
Love played the entire second half -- much of it at the five spot -- and recorded his league-leading 38th double-double. Adelman had hoped to give him a breather, but with the Timberwolves shooting 40 percent and failing to pull away comfortably, the coach opted to ride his All-Star starter till the end.
"I just wanted to see what kind of shape he was in and earn his wages this year," Adelman joked. "I was gonna take him out if we got up about 10. I was gonna give him just a minute or two . . . and bring him back, but the thing just kept going. I finally told him at the four-minute mark 'you're in for the long haul.'"
Love and his post colleagues had it relatively easy against center Alexis Ajinca and former Minnesota power forward Greg Stiemsma, who combined for seven points. Al-Farouq Aminu led the Pelicans attack, going 8-for-13 from the floor with 18 points and 12 boards.
But when Memphis comes to Minneapolis on Friday, Love, Turiaf, Dieng, Cunningham and Co. will have to withstand a much tougher test. There may be no more physically imposing NBA frontcourt duo than that of Marc Gasol and Zach Randolph.
"If we can get better at communicating (defensively), that's gonna help us in different situations," said Love, who scored six straight points to start the fourth quarter Wednesday before Minnesota held New Orleans to six final-frame field goals. "It's gonna talk us into moving more, helping each other out."
After the Timberwolves' recent surge, Friday sets up a clash that could heavily impact the Western Conference standings. Minnesota currently sits in 10th place -- two slots out of a playoff spot and two games back of eighth-place Dallas.
The one squad sitting between the Timberwolves and Mavericks: Memphis.
"We know it's a big game in this part of the season," said Martin, who blocked two shots Wednesday. "We know where they stand; they know where we stand."
Follow Phil Ervin on Twitter
---