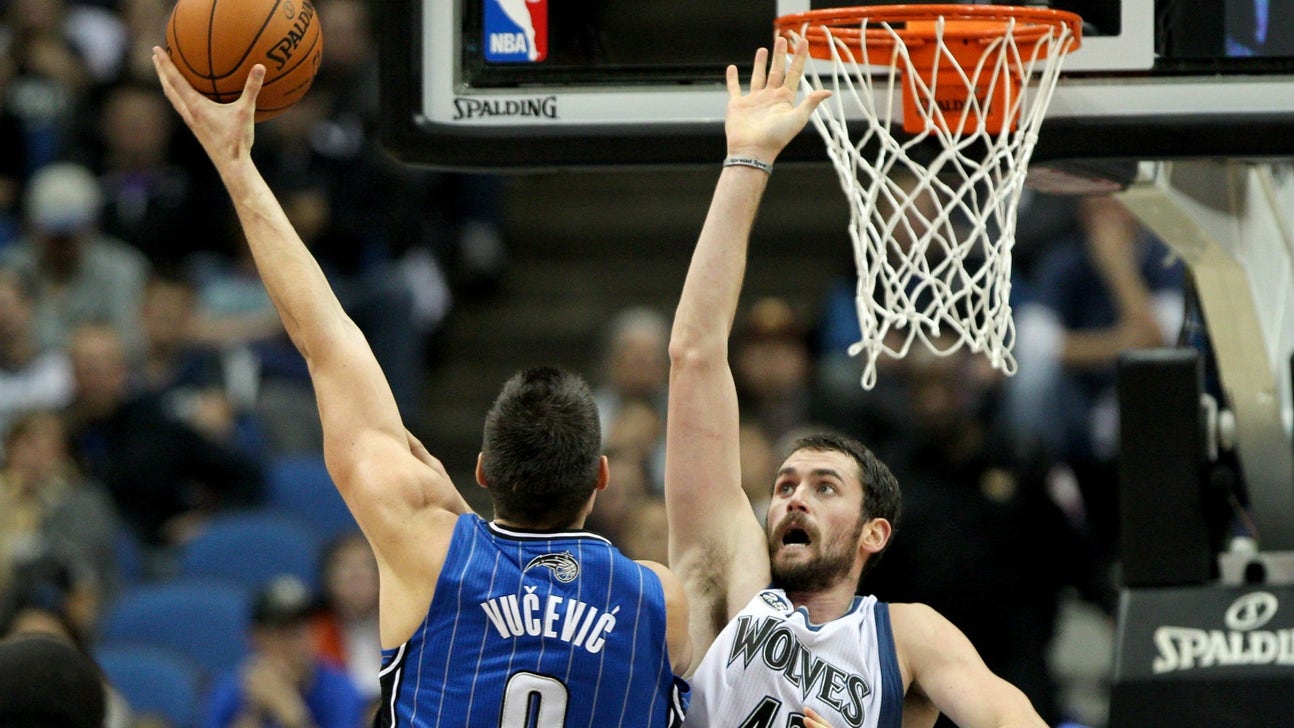 Timberwolves at Magic game preview
Published
Apr. 5, 2014 9:06 a.m. ET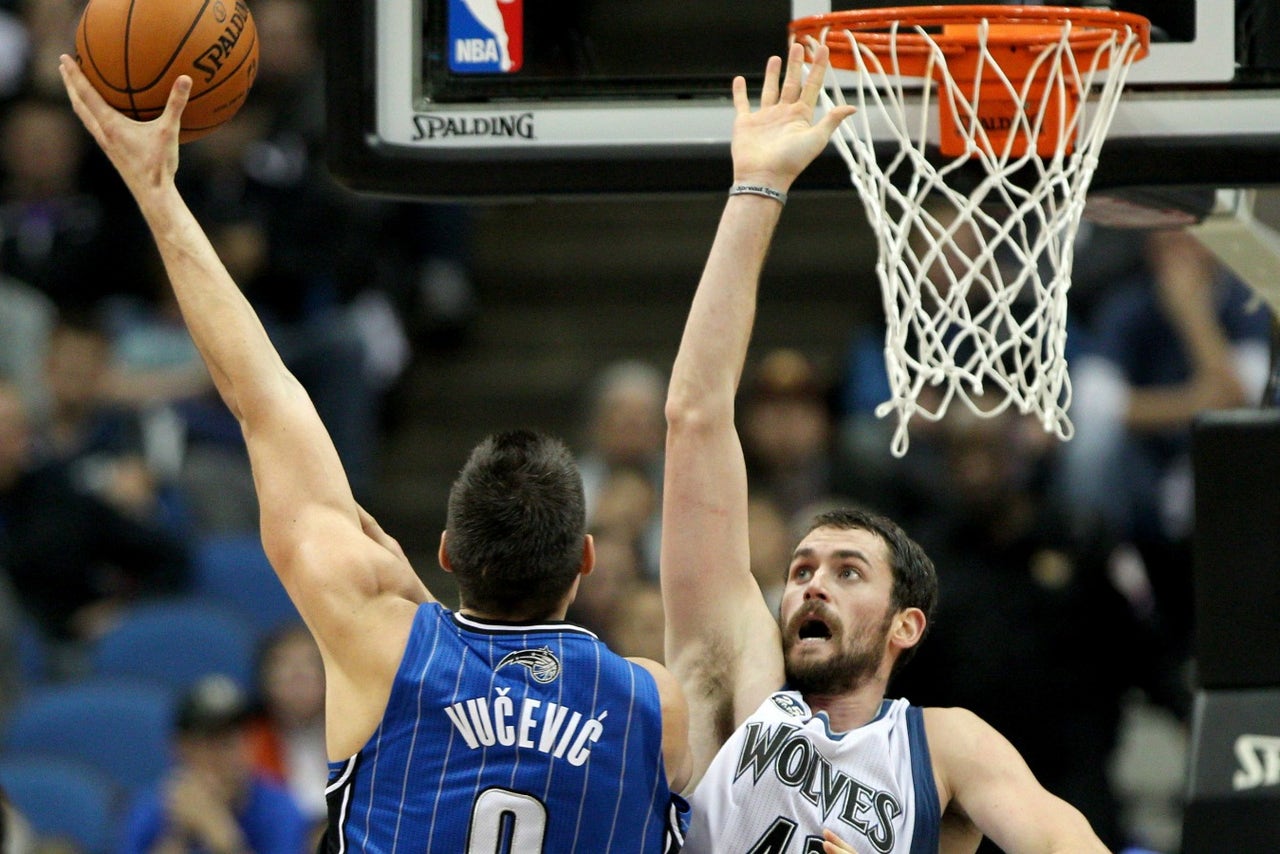 Although they're going to miss the playoffs for a 10th consecutive season, the Minnesota Timberwolves still have plenty to play for over the regular season's final week and a half.
Looking to finish with a winning record for the first time in nine years, the Timberwolves will try to match their longest winning streak of the season at three Saturday night when they visit the last-place Orlando Magic.
After knocking off playoff-bound Memphis on Wednesday, Minnesota (38-37) again played like a team that's gearing up for the playoffs with a 122-121 double-overtime victory at two-defending champion Miami on Friday.
Corey Brewer hit one of two free throws with 1.8 seconds left after getting a call on an awkward-looking play underneath the basket as the Timberwolves moved back above .500.
"To get a win like this on the road against the world champions, it says a lot," coach Rick Adelman said.
Kevin Love led six players in double figures with 28 points and 11 rebounds, including a clutch 3-pointer in the second overtime. Chase Budinger added a season-high 24 for the Timberwolves, who rank among the league leaders with 106.9 points per game.
"We gutted one out," said Love, who has totaled 52 points and 27 rebounds in the consecutive wins. "This was a fun win."
Now Minnesota appears to have a good chance for a season high-tying third straight win as it visits an Orlando team that has dropped three straight and 12 of its last 14 games. The Timberwolves also can move closer to their first winning season since Kevin Garnett led them to a 44-38 mark in 2004-05.
Victor Oladipo finished with 21 points and Tobias Harris added 15 Friday, but Orlando (21-55) shot just 35.6 percent from the field on the way to a 91-80 loss at Charlotte.
Though the Timberwolves rank near the bottom of the league in defensive field-goal percentage at 47.0, they've held opponents to 43.8 percent shooting while winning four of six. They limited the NBA's top shooting team to 43.4 percent in Friday's win.
Love has totaled 54 points and 32 rebounds in his last two meetings with the Magic. The All-Star forward had 31 points and 17 boards to lead seven players in double figures in a season-opening 120-115 overtime home win Oct. 30.
Orlando's Arron Afflalo finished with 28 points and Nikola Vucevic had 22 points and 16 rebounds in that contest, but Vucevic could be out after sitting Friday due to soreness in his left Achilles.
"I went through my pregame routine, and it started to become more and more sore," Vucevic said. "I talked to the trainer, and we decided it was best for me not to go."
Minnesota might also be without its starting center as Nikola Pekovic continues to deal with an ankle injury that has forced him to miss 21 of the last 31 games. Pekovic has totaled 35 points and 25 rebounds in his last two trips to Orlando.
Dante Cunningham certainly won't be able to help since he was charged with assault Friday after being accused of choking his girlfriend during an argument. He didn't join the team on the two-game trip.
The Timberwolves have dropped the last five meetings in Orlando by an average of 16.8 points.
---