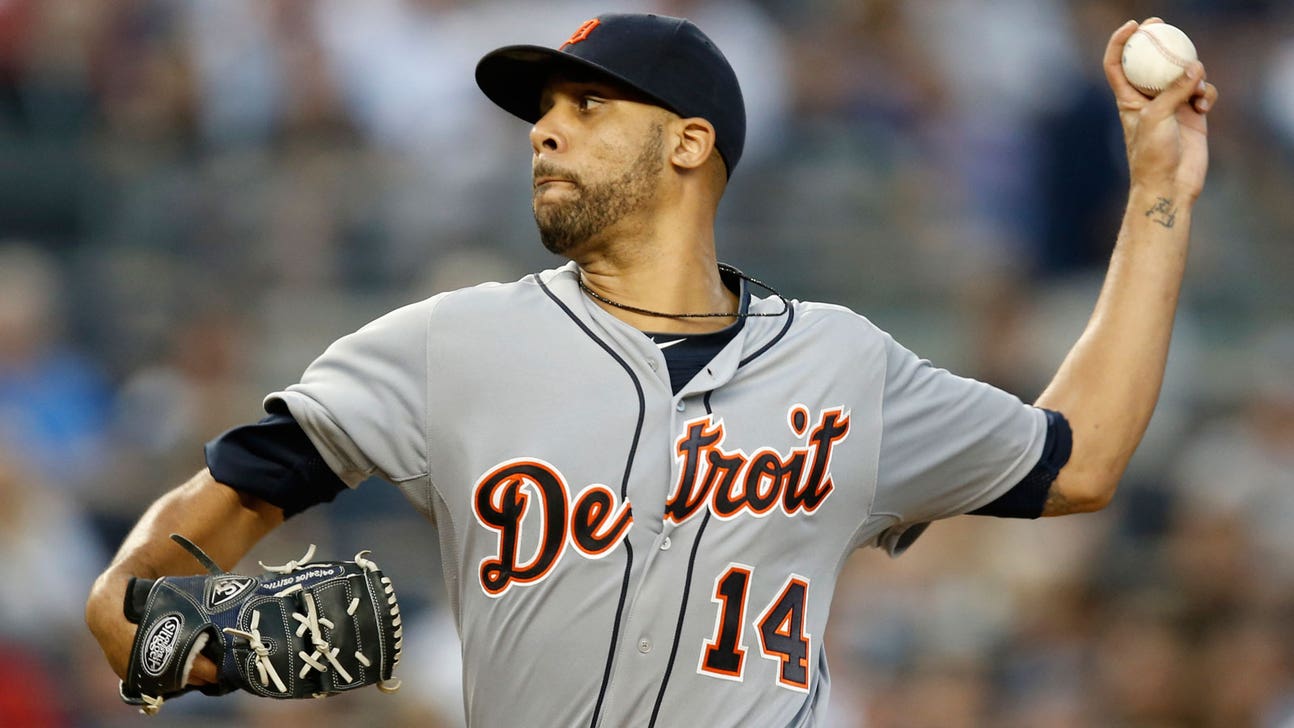 Tigers stack the deck for World Series with trade for Price
Published
Aug. 6, 2014 10:38 a.m. ET

I believe it was the late, great Jackie Robinson who first noted the similarities between baseball and a game of poker.
With cards held tightly to the chest, everyone works to build the best hand possible in an effort to make it to the final round. Good poker players know you must control your emotions and be willing to take risks to reap big rewards. But to be a truly great poker player, you've just got to have a whole lot of gamble in you.
And with one hand last, the Tigers made it crystal clear -- it is World Series-or-bust time, and you can bet it will be done on the arms of their starting pitchers.
Detroit executed an eleventh-hour, blockbuster deal on the brink of last Thursday's 4 p.m. trade deadline, dealing away pitcher Drew Smyly and center fielder Austin Jackson in exchange for left-handed hurler David Price from the Rays. The former Tampa Bay pitching ace and 2012 Cy Young Award winner joins an already formidable rotation that includes Justin Verlander and Max Scherzer.
It's definitely a game-changing card for the Tigers, who are now the proud owners of the last three Cy Young Award winners -- and one of the nastiest starting pitching rotations in the MLB.
On Tuesday night at Yankee Stadium, Price was impressive in his first appearance for the Tigers. He went 8 2/3 innings, allowing three runs on eight hits and got a no-decision in a 4-3, 12-inning Tigers victory. He also struck out 10 without walking a batter in his first major-league start for a team other than Tampa Bay.
This season for the Rays, Price went 11-8 with a 3.11 ERA and pitched an impressive 189 strikeouts.
Tigers GM Dave Dombrowski made no bones about his motivations behind the trade, saying simply, "We thought adding David Price to our rotation would give us the best chance to (win the world championship)."
Say what you want about Dave Dombrowski, but the man has a one-track mind, and I sure like the track it's on.
The excitement came late on Thursday afternoon, as Tigers fans experienced that bittersweet pang in their gut watching Austin Jackson exit the game in the seventh inning to a standing ovation in a game against the White Sox. While it was a shame to see the dependable center fielder go, Price only ups the ante on a pitching rotation that's already proven they're capable of leading their team to the top of the AL Central.
Detroit's top rival in the American League, the Oakland Athletics, also made headlines on deadline day for strengthening their pitching staff with the addition of the Red Sox's Jon Lester.
No trade is without some risk, especially as the Tigers continue to build depth in their bullpen as well as offensively. But as the Tigers continue to reinforce their commitment to ending the 30-year World Series drought this season, they have certainly done everything they can to stack the deck in their favor.
(For more like this, visit Detroit Fan Favorites.)
---