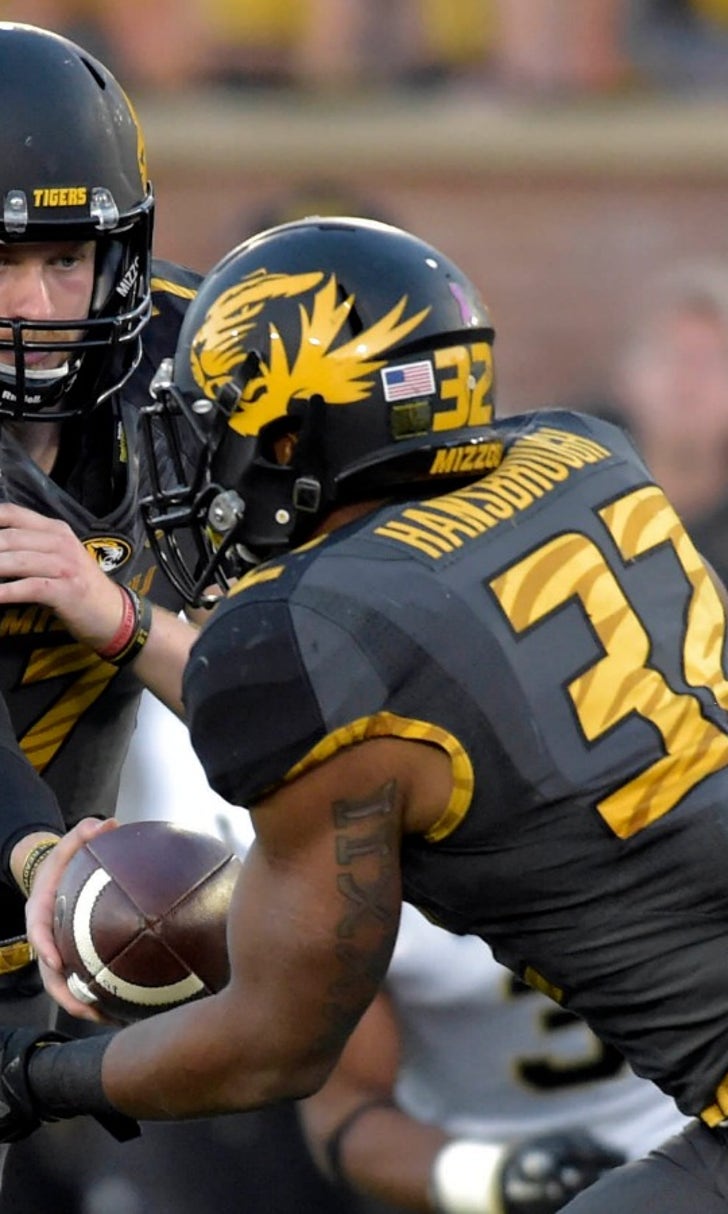 Tigers offense moving forward, though still searching for identity
BY foxsports • October 25, 2014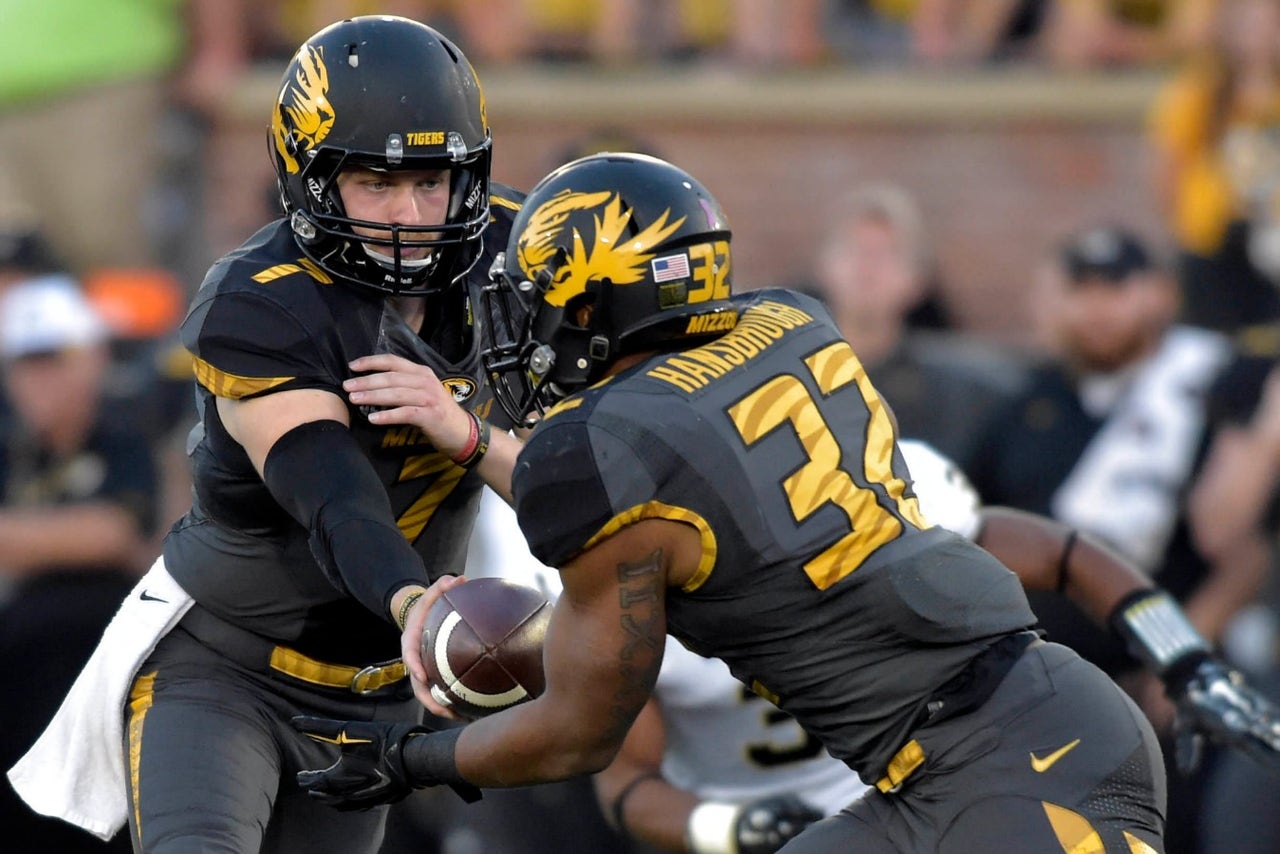 COLUMBIA, Mo. -- It might not be pretty, but Missouri keeps finding new ways to score enough to win and stay in the SEC East title hunt.
A floundering young Vanderbilt team figured to be the perfect antidote to the Tigers' recent offensive struggles, especially for sophomore quarterback Maty Mauk and a passing attack that kept getting worse in its first three SEC games. In the end, though, a big second half featuring two touchdowns from senior Bud Sasser against a young Commodores secondary was the only thing that provided reason for optimism.
"What we want to do on this team is win, period," Sasser said after the Tigers' 24-14 victory. "As an offense, we have our set goals and we're a little short today on a couple goals, so we've still got work to do even though it might have looked pretty good out there."
Some of the 64,624 fans in attendance might disagree with that assessment, considering the Tigers heard a smattering of boos on their way into the locker room for halftime after Mauk took a knee with 3 seconds left to preserve a 10-7 lead. He showed some frustration of his own by smacking the turf twice with both hands following a poor pass, and he'd hear a few more boos from the crowd before the day ended.
In fact, it was a season-high 282 rushing yards that made the Tigers bowl eligible for the 10th time in Pinkel's 14-year tenure. Strong offensive line play paved the way for senior Marcus Murphy and junior Russell Hansbrough to combine for 182 yards on 33 carries.
"They like to win," Pinkel said. "They want to do it any way we can. I think we did lean on them a little bit, on the running back, and that's where our most experience is, really, for the most part."
It was a significant improvement on offense from a week ago, when the Tigers mustered just 119 total yards and used outstanding defense and special teams to rout Florida, 42-13. A late comeback orchestrated by Mauk and finished off by Hansbrough led to a 21-20 win at South Carolina before Mizzou took a week off in a 34-0 loss to Georgia, which leaves few clues as to this team's offensive identity.
The absence of senior Darius White in a thin wide receiving corps didn't help, but it should be a serious concern that Mauk hasn't completed 50 percent of his passes in any SEC game. He finally got his first touchdown against Vandy on a 13-yard strike to Sasser, and the two connected again late with a spectacular grab in the back corner of the end zone to seal the game.
Mizzou's up-and-down sophomore quarterback also had an intentional grounding penalty and several poor throws, not to mention a bad drop by tight end Sean Culkin to prevent what would have been a huge third-and-12 conversion. Still, Mauk found other ways to contribute with a season-high 58 yards rushing, most of which came on a 36-yard quarterback draw to convert a critical third-and-15 in the second half.
"If they're going to drop and play man-to-man and come, our offensive line's doing a great job of protecting me and then again opening up that lane for me to get out there and run it," Mauk said. "Yeah, I have some ability to run the football, so if we incorporate that it's going to help open up other guys."
As strange as it may seem for a Pinkel offense, the Tigers looked to be at their best offensively when they nearly abandoned the pass on a 12-play, 77-yard touchdown drive in the second quarter. Mauk's one completion was a shovel pass to Russell Hansbrough for 17 yards and his only other throw nearly stalled the drive before Hansbrough scored from 10 yards out on fourth-and-1.
But it still feels like the return of the passing game will be the key to Missouri's continued success against what might be the weakest schedule in the SEC, which continues with a home game against Kentucky next Saturday. The Wildcats did beat South Carolina earlier this year and put a scare into No. 1 Mississippi State on Saturday, so it's safe to say the Tigers will need a better effort.
One of the best defensive lines in the country will make sure that side of the ball does its part, and Pinkel says Mauk seemed to get some of his karma back in Mizzou's first home win since Sept. 13. If the Tigers can find a way to put everything together and avoid their significant offensive letdowns, it could be a fun ride.
You can follow Luke Thompson on Twitter @FS_LukeT or email him at lukegthompson87@gmail.com.
---