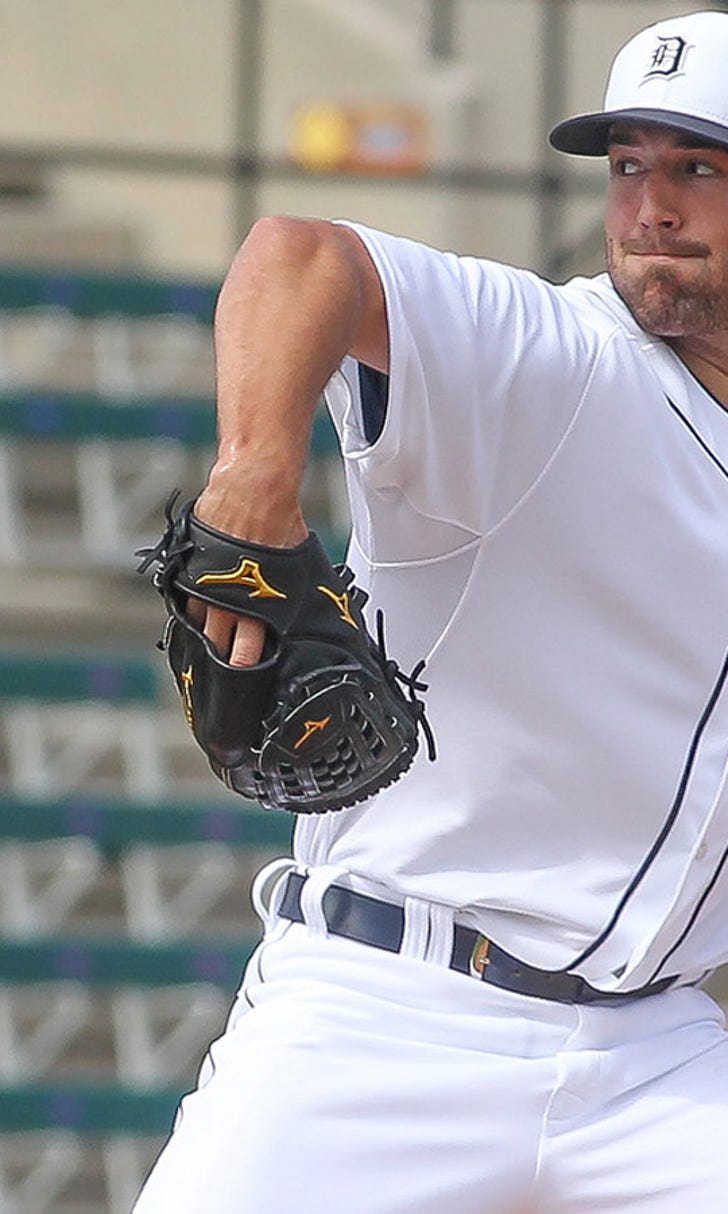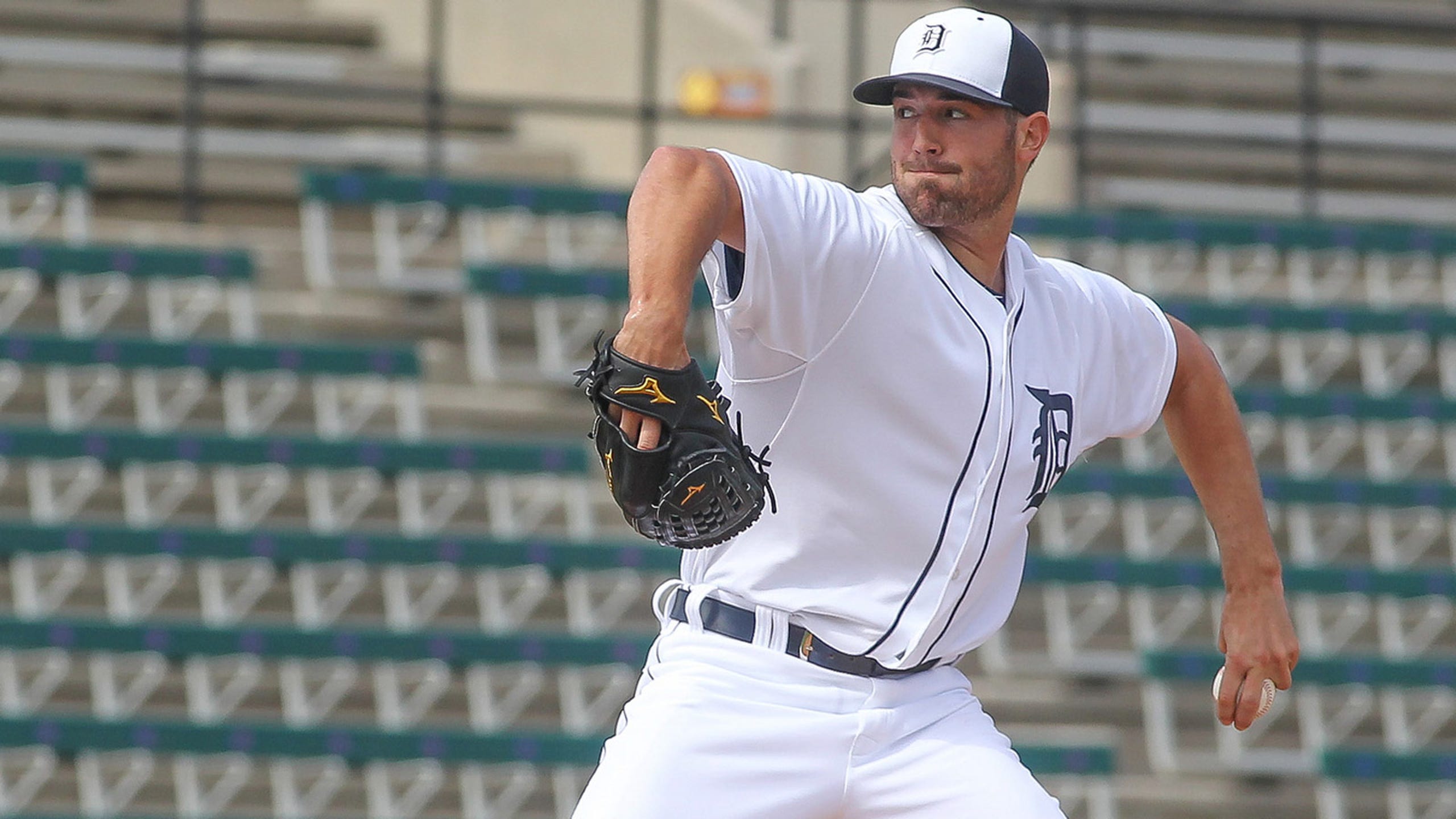 Tigers notes: Ray out to prove he belongs
BY foxsports • February 26, 2014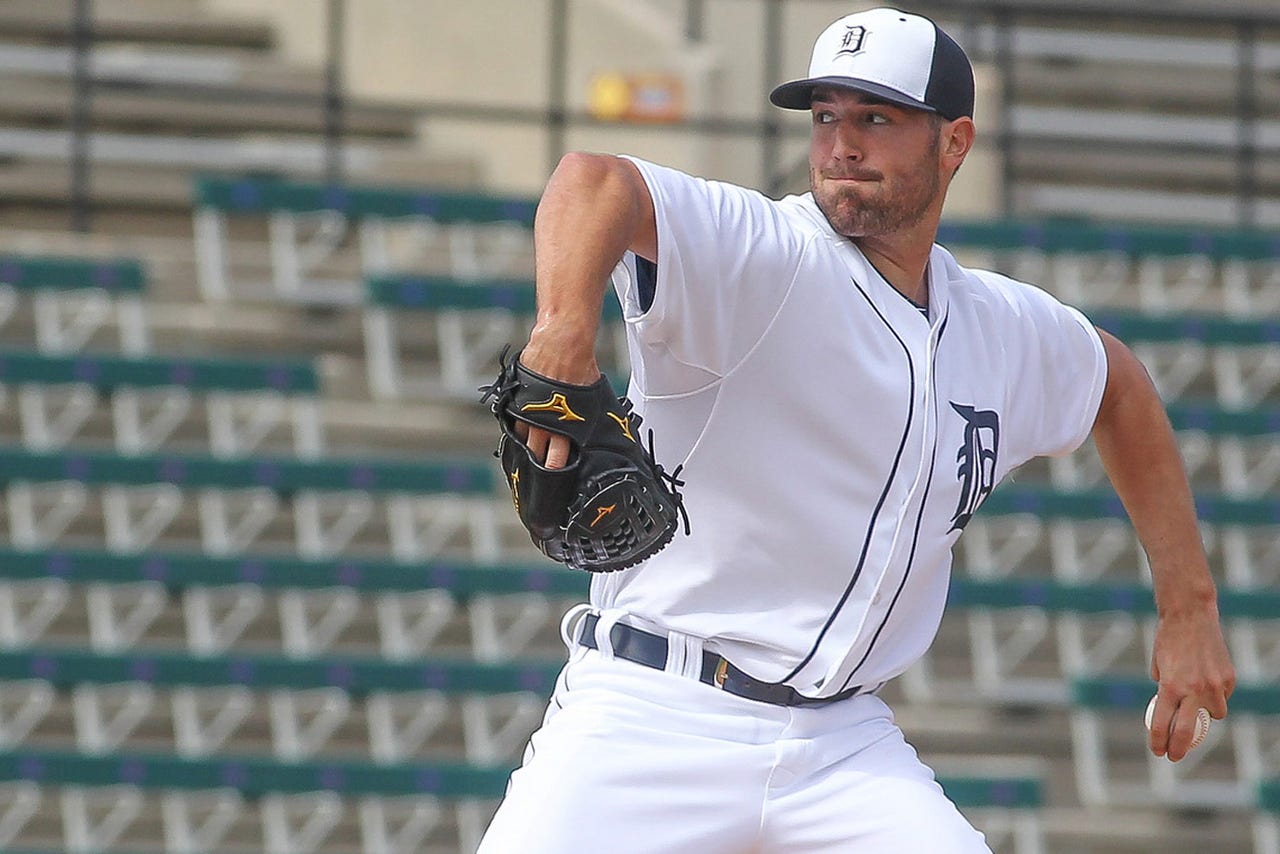 LAKELAND, Fla. -- Through no fault of his own, Robbie Ray will always be known as one of the players the Tigers acquired from the Washington Nationals for Doug Fister.
Although the trade was criticized, there's nothing Ray, Ian Krol and Steve Lombardozzi can do about it, other than play to the best of their abilities.
Ray's abilities were on display in Tuesday's annual exhibition game against Florida Southern, a 12-0 Tigers victory.
Ray followed Drew VerHagen to the mound and pitched two scoreless innings, striking out five of the six batters he faced.
"I think he's got a sneaky fastball," Tigers manager Brad Ausmus said. "It probably plays up a couple miles an hour compared to what it says on the radar gun, probably gets quite a few foul balls.
"Batters will tend to chase pitches up in the zone that they can't quite get to and foul them off, so I think that helps. You kind of saw that in his bullpens, too."
Ray, 22, was invited to big-league camp along with VerHagen.
"It's exciting," Ray said before a morning workout. "You spend your whole life watching these guys on TV and now you're in the same locker room with them, so there's definitely some excitement there. You don't have to pitch against them anymore."
Ray said he's learned a lot just by observing the major-league players.
"See how to carry yourself, see how they do it," Ray said. "I feel like it's good to have a good mix and have those older guys to look to, be kind of like a model of what it is to be a big-leaguer."
Tigers president and general manager Dave Dombrowski has said frequently that Ray is fairly close to being major-league ready, despite reaching only the Double-A level.
Ray is just focused on getting ready for the season.
"You can't read too much into it," Ray said. "So you just go out there and give it all you've got every day."
At Double-A Harrisburg in the Eastern League last season, Ray went 5-2 with a 3.72 ERA and 1.33 WHIP in 11 starts.
Although he wasn't expecting to be traded, it was a little fortuitous that he ended up with the Tigers. His fiancee, Taylor, is from Grand Rapids, Mich.
"We got engaged two days before Thanksgiving," Ray said. "I think five days after Thanksgiving is when the trade went down and we were on our way back from Michigan. It was kind of funny how it all went down."
Taylor's family and friends are all Tigers fans.
"Oh yeah, they've been to a bunch of Tigers games, and living in Grand Rapids, they went to the games out there, the Whitecaps (Tigers' Single-A affiliate)," Ray said.
Ray said he and Taylor were in the car on their way back from Michigan when he got the call from the Nationals that he'd been traded.
"At first, it didn't really hit me until I got home," he said. "Then the shock factor sank in a little bit. It was different because I'd never been traded before, whole new team, whole new club."
Ray said the Tigers have welcomed him with open arms.
"Guys are really nice," he said. "Being a new guy, you come in, you're a little shy but they welcome you very well.
"It's a great organization. It's gonna be a big year. I'm very excited."
THURSDAY'S LINEUP
Here is the lineup for Thursday's home game against the Atlanta Braves:
1) Jose Iglesias, SS
2) Andy Dirks, LF
3) Miguel Cabrera, 1B
4) Torii Hunter, RF
5) Alex Avila, C
6) Austin Jackson, CF
7) Francisco Martinez, DH
8) Danny Worth, 3B
9) Hernan Perez, 2B
Rick Porcello will start the game.
WEEKEND STARTERS
Ausmus said Kyle Lobstein will start Saturday's home game against the Houston Astros and Anibal Sanchez will start Sunday's road game against the Atlanta Braves.
TIGERS POP-A-SHOT CONTINUES
The Tigers' basketball-shooting competition continued Wednesday morning.
The two relief pitcher teams squared off.
The team consisting of Joe Nathan, Evan Reed, Justin Miller and Luke Putkonen defeated the team of Joba Chamberlain, Casey Crosby, Jose Ortega and Ian Krol.
The format is 10 shots consisting of two layups, a free throw, two elbow shots and five three-point shots around the arc.
Putkonen put up the highest competition score so far with 14 of 23.
"I had one decent round," Putkonen said modestly.
The next match should be a good one as it pits the catchers' team against the starting pitchers' team.
---