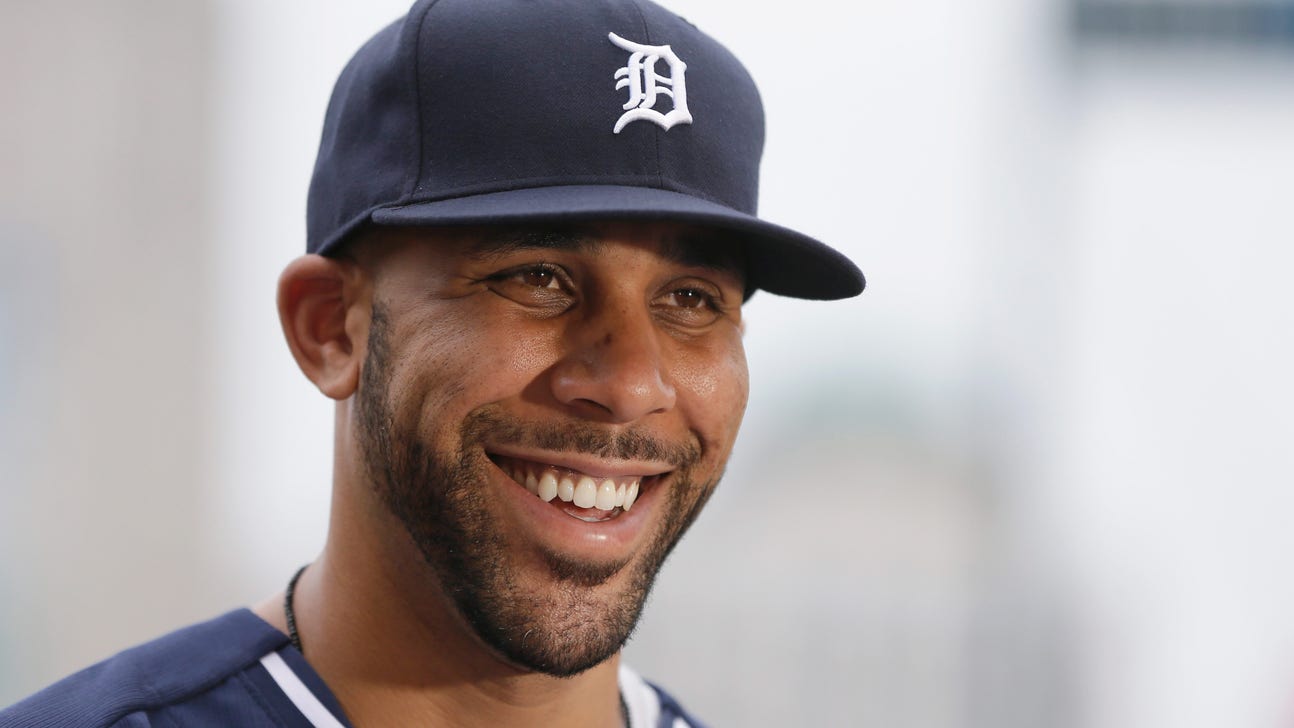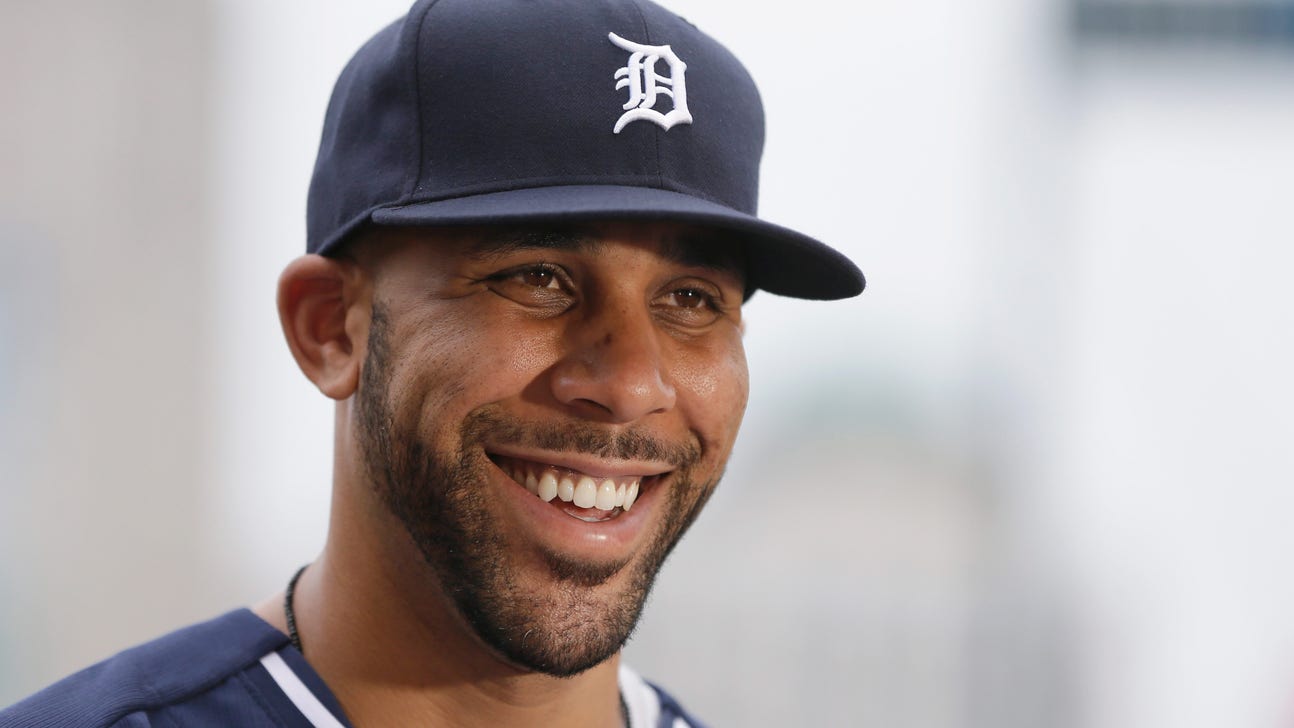 Tigers' new pitching gem Price delivers in many ways
Published
Aug. 2, 2014 6:11 p.m. ET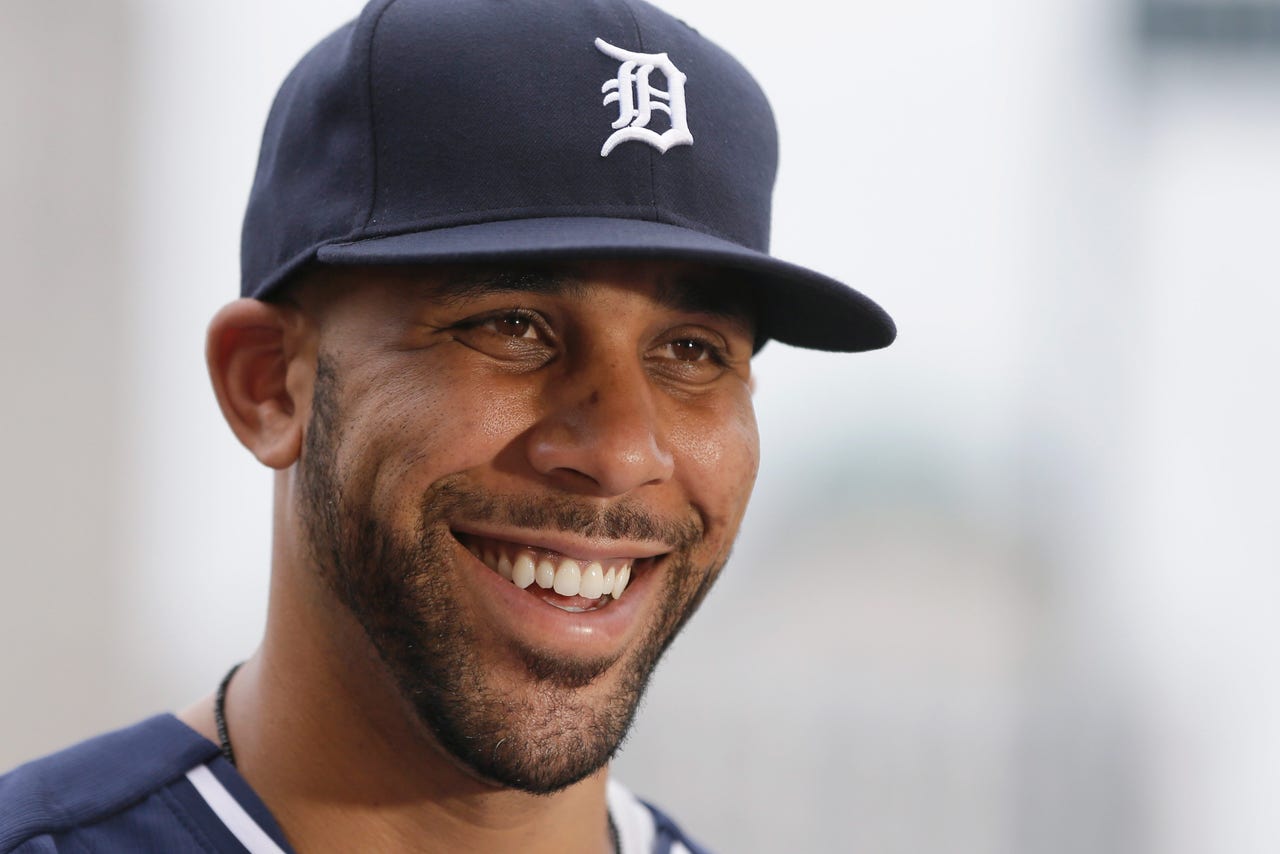 DETROIT -- If you were hiring David Price based on his interview rather than the power in his left arm and uncanny pitching command, you would offer him the job in a second.
Price spoke with reporters for 20 minutes Saturday afternoon after throwing his first bullpen session as a Detroit Tiger. And with each question, he made eye contact through the pack of reporters surrounding him, often smiling while responding.
The word "Family" is tattooed on the inside of his lower right forearm, and he's big on having that bond with blood relatives, teammates, and friends. When long-time Tampa Bay Rays teammate Evan Longoria bid him good-bye following Thursday's trade, his tweet ended: "Your character is unmatched."
So the Detroit Tigers are getting more than a 28-year-old who won the Cy Young Award two seasons back and is a four-time All-Star. They are getting a pitcher who competes with the best, and also has his teammates' backs. When Rays pitcher David Archer recently let Boston Red Sox slugger David Ortiz have it for showboating after a homer, Price was quick to support Archer.
"I hate losing David, absolutely," Rays manager Joe Maddon said in the Tampa Tribune. "He was one of the best teammates I've ever been around...It's disappointing in a sense that he was born a Ray, he helped propel us to the World Series. He's an outstanding pitcher.
"He's one of the best pitchers I've ever been around, so with all of that said, I hate losing the guy, and it's Detroit's gain."
How long Price stays in Detroit is the big question. He will be a free agent after 2015, and so there was a query about his long-term future.
"I have no idea," Price said. "I try to focus on the now. And thinking about 16 or 18 months from now means you are not focused on what you are doing now."
You can expect Tigers general manager Dave Dombrowski to contact Price's agent, Bo McKinnis, this winter with hopes of sewing him up into the next decade. But for now, Detroit fans should feel some relief in knowing Scott Boras is not Price's agent. While McKinnis is no easy mark, being the first agent to represent both Cy Young winners in the same year with Price and R.A. Dickey of the New York Mets in 2012, he isn't known for pushing his clients to free agency like Boras.
So, maybe Price will make the Tigers his family rather than a steppingstone.
But, for now, he will focus on making sure Detroit's pitching rotation is as good as it appears as the middle man in a string of three Cy Young winners that began with Justin Verlander in 2011 and continued with Max Scherzer in 2013.
"I don't want to be the odd man out," Price said. "I want to contribute and to throw the baseball like I have the last two months. My legs were shaking in the bullpen. This is all new...And if (Rick) Porcello's your fifth starter that is pretty remarkable with the way he's been throwing the ball."
Price is 7-2 with a 1.90 ERA in his last nine starts and has held opponents to a .197 batting average.
His new teammate, Miguel Cabrera, might have won the Triple Crown. But against Price, Cabrera was 1-for-17 (.059). Now that he no longer has to face Cabrera, I asked Price what allowed him to be so successful against a hitter who torments nearly everyone else.
Price chuckled, shook his head and said, "I tried to throw strike one. If you get (behind) on him, he's going to hit the ball hard. I don't know why I had that amount of success against him. I just got ahead."
Just as hard to explain is how Price -- who is 82-47 with a 3.18 ERA for his career -- has been 1-4 with a 5.06 ERA in the postseason.
Has Price ever been able to figure out that anomaly?
"No," he said, again smiling and chuckling. "...But we faced Texas a lot, and that's a team I can't stand facing."
He noted that Cliff Lee twice beat him with excellent outings, and Price did have two quality starts among three made versus the Rangers in the playoffs. His bloated ERA is largely due to the seven runs he gave up to the Boston Red Sox in last year's ALDS start.
Price had a 1.59 ERA pitching in relief in the 2008 playoffs, and also had a strong outing in Game 163 last year against the Rangers in a 5-2 complete game victory.
"I know I can pitch in the playoffs," he said with total assurance.
Price's first start will come in New York on Tuesday against the Yankees, but he received more questions about his well-known pet bulldog, Astro, than he did about that matchup.
"Astro does have a dog-sitter right now," Price said. "My buddy, Scott, is with Astro."
Price lives in the trendy Harbour Island community in Tampa, just across the water from downtown.
When a Rays fan tweeted him @DAVIDprice14 a few years ago and asked if he'd bring her a coffee at the Starbucks on Harbour Island since he lived there, Price obliged and shocked her with an iced caramel macchiato.
And so while he's a great pitcher, Price also is a great neighbor. When Maddon said Detroit was fortunate to have him, he meant that the city is getting more than one of the one of the most valued arms in the game.
Dombrowski, however, didn't get him because of his potential as a barista.
"They have a one-track mind here," Price said. "That's winning the World Series -- getting to that last game of the season and winning it."
And that is why Price is here.
---