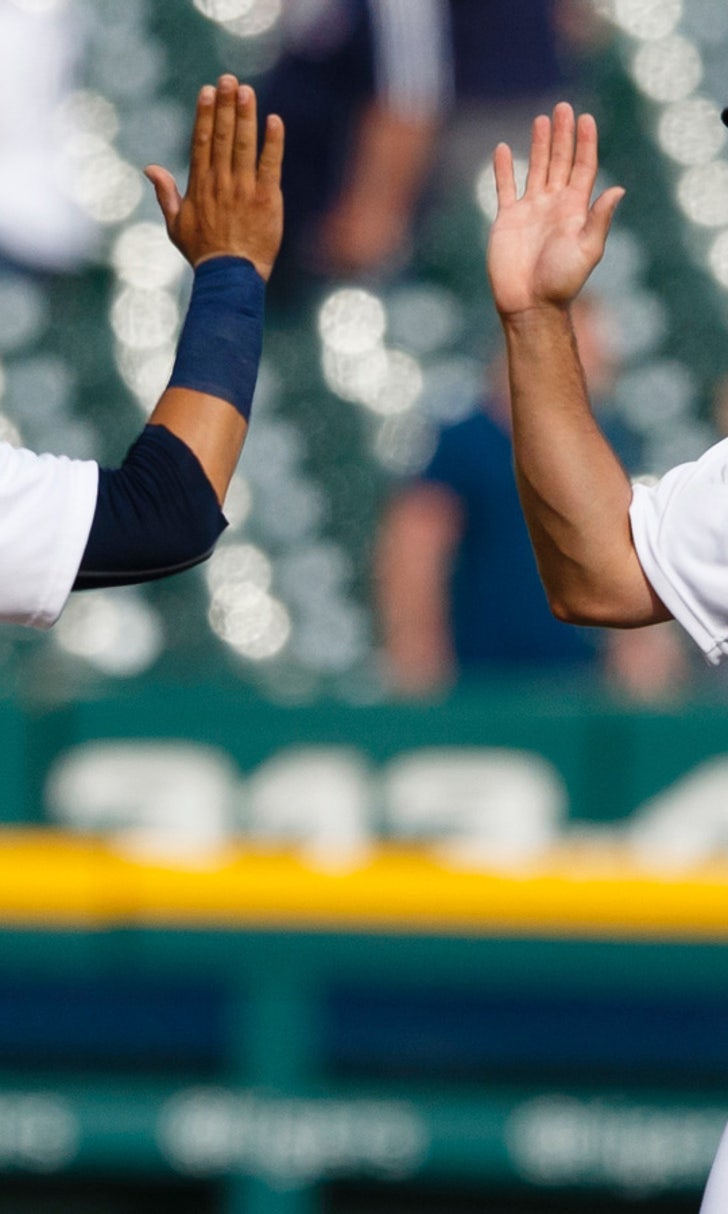 Tigers look to stay hot against Reds Monday
BY foxsports • June 15, 2015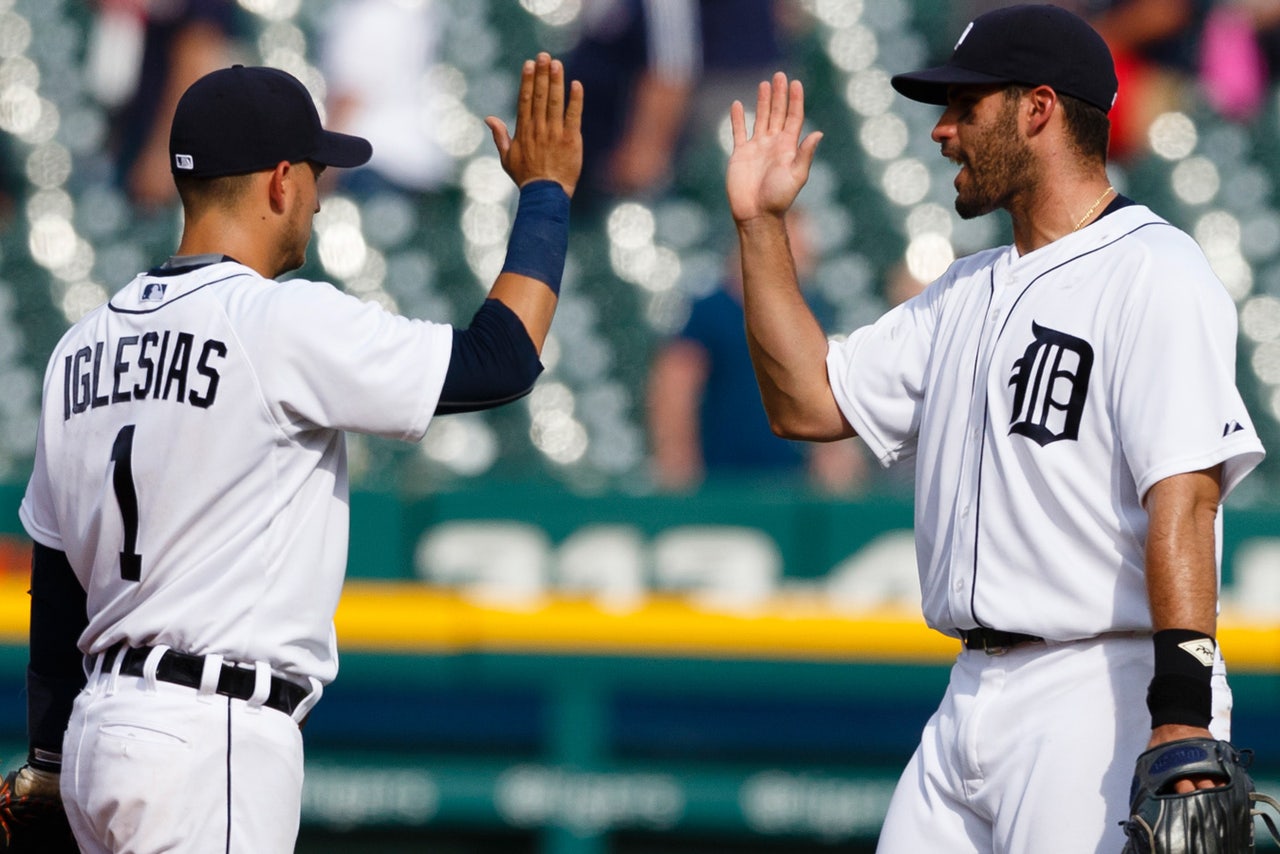 While the Detroit Tigers are posting some of the majors' top numbers in both hitting and pitching over the last seven games, the Cincinnati Reds are heading into a series with another dreaded opponent: the AL.
Baseball's worst interleague team since the start of last season meets one of the majors' hottest clubs Monday night in Detroit for the opener of a two-game set before the teams head to Cincinnati for two more (6 p.m. pregame, 7:08 first pitch on FOX Sports Detroit).
After Sunday's 8-1 home win over Cleveland, the Tigers (33-30) have won five of seven while scoring 5.4 runs per game and batting an MLB-leading .329.
Miguel Cabrera was 7 for 11 with two home runs and six RBIs as Detroit took two of three in the series. He's batting .458 in his last 16 home games, .385 in 22 home games against the NL since the start of 2013, and he's a career .343 hitter against the Reds.
J.D. Martinez was 4 for 8 in the final two games against the Indians with homers in each and has a 13-game hitting streak against the NL.
Yoenis Cespedes is hitting .452 on an eight-game hitting streak and is batting .413 in his last 13 at Comerica Park.
The pitching has also been strong with a 1.74 ERA out of the rotation in seven games, which trails only Pittsburgh. Of those starts, Anibal Sanchez can claim one of the best.
Sanchez (4-7, 5.16 ERA) gave up six hits in 7 2-3 innings of Tuesday's 6-0 home win over the Chicago Cubs for a performance he really needed after going 0-3 with a 7.71 ERA in his previous four.
"Today I feel really good," Sanchez told MLB's official website. "I (started) hitting the corners, I (started) throwing my pitch in the right zone in the right situation, too, something that I lost early in the first two months."
The right-hander is 1-2 with a 3.94 ERA in three starts against Cincinnati, but he hasn't faced the Reds since 2010.
He'll be opposed by Jon Moscot, who in his first road start is looking to add to his first big league win. Moscot (1-1, 4.91) is making his third MLB start after surrendering two runs and six hits in six innings of Wednesday's 5-2 win over Philadelphia.
"I was able to just settle in early," Moscot said. "My sinker was effective, I was getting ground balls and (we) played some great defense, made some good plays. I'm just getting ahead of hitters and mixing it up."
The Reds (28-34), however, are coming off consecutive walk-off losses against the Cubs, including Sunday's 2-1 defeat in 11 innings in Chicago. Joey Votto was 2 for 5 and is batting .368 in his last 15 games, but Jay Bruce is hitting .140 in his last six.
The only consistency for Cincinnati right now seems to be failure on the road.
The Reds dropped three of four at Wrigley Field, marking their fifth straight loss in an away series. They've dropped 12 of their last 14 while averaging 2.7 runs, and they're an MLB-worst 19-50 away from home since June 30 with just three wins in 22 series.
Cincinnati is an MLB-worst 7-21 in interleague play since the start of last season. It is 2-16 in AL parks in that time with seven straight losses both on the road and overall.
The Tigers are 18-13 overall against the NL during the same period.
Unsurprisingly, the Reds have dropped their last five series against Detroit while going 5-10.
---