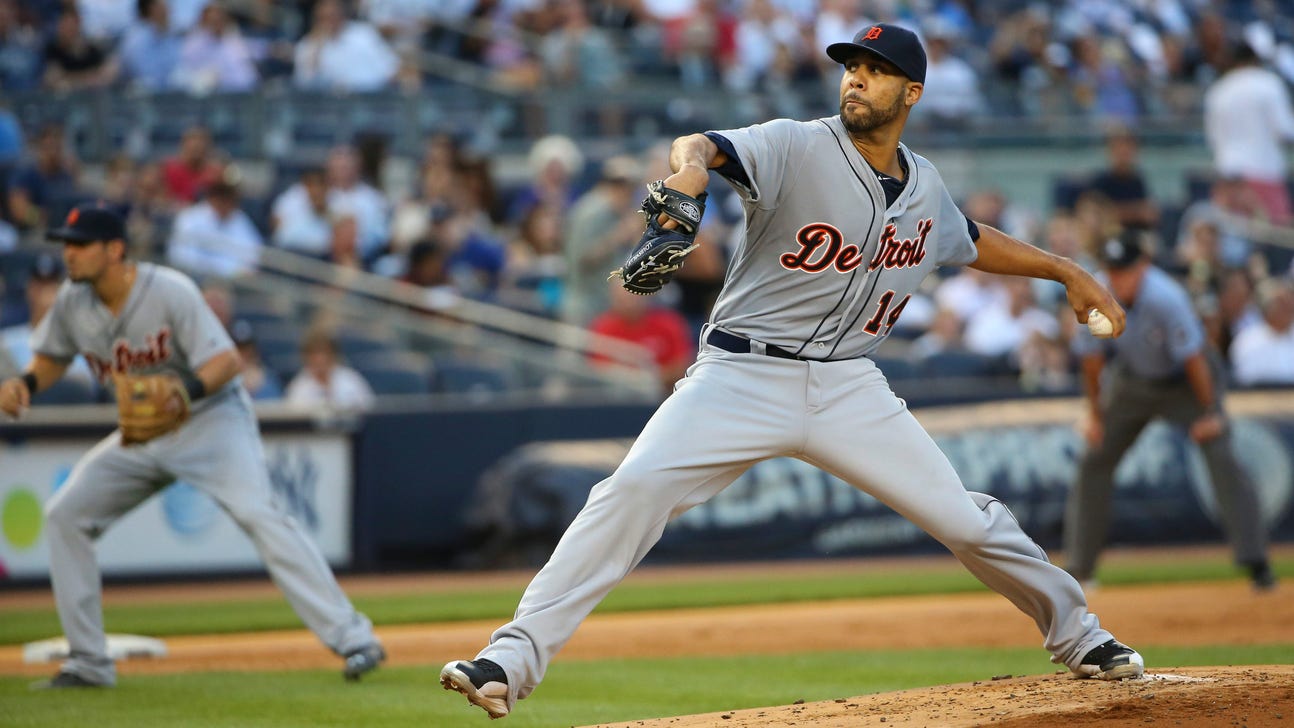 Tigers-Blue Jays preview
Published
Aug. 10, 2014 10:52 a.m. ET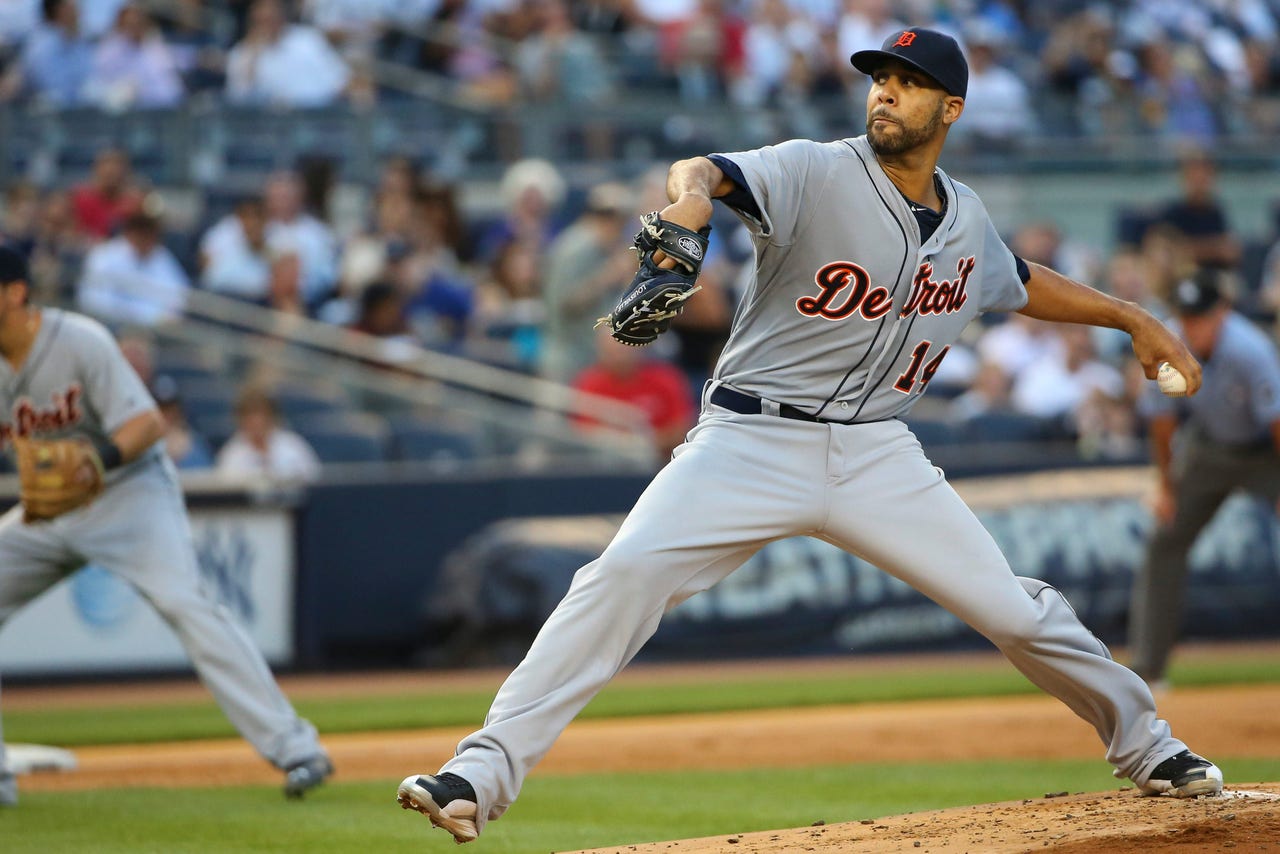 David Price should be feeling a lot more comfortable after moving past the anxiety of his debut with the Detroit Tigers.
Facing a Toronto Blue Jays team he's dominated throughout his career shouldn't hurt, either.
The left-hander will try to help the visiting Tigers bounce back from a difficult defeat and win his seventh consecutive decision against the Blue Jays on Sunday (noon pregame, 1:07 first pitch).
After he was acquired from Tampa Bay at the trade deadline, Price (11-8, 3.11 ERA) said he didn't feel like part of his new club until he was able to contribute to a Detroit victory.
The All-Star gave the AL Central leaders exactly what they were hoping for Tuesday, allowing three runs with 10 strikeouts while pitching into the ninth inning in a 4-3, 12-inning win over the New York Yankees.
"Definitely felt weird wearing a Tigers uniform for the first time," Price told MLB's official website. "It feels good it's over."
Price leads the majors with 199 strikeouts and 179 1-3 innings, and he's 6-1 with a 1.84 ERA in his last eight starts. Now he'll try to help preserve Detroit's much-maligned bullpen by working at least eight innings for the 10th time in 12 outings.
Max Scherzer was in position to earn his 14th win Saturday after allowing one run over eight innings before Joe Nathan blew his sixth save in 30 chances in a 3-2, 10-inning defeat.
Making matters worse, reliever Joakim Soria suffered a strained muscle in his side while warming up in the 10th before Toronto's Nolan Reimold hit a walk-off double off Joba Chamberlain later in the inning.
"We're not sure how bad it is," manager Brad Ausmus said of Soria. "We won't know until tomorrow."
The Tigers (63-51) have lost seven of nine on the road but are in good hands Sunday in Toronto, where Price has won his last seven starts. He's 15-2 with a 2.31 ERA in 19 career meetings with the Blue Jays (62-56) and is 6-0 in his last seven against them.
He's surrendered two runs over 15 1-3 innings in a pair of victories over Toronto this season.
Reimold (4 for 23) and Colby Rasmus (4 for 22) have struggled when facing Price, though recent Blue Jays acquisition Danny Valencia is 10 for 15 against him and Jose Bautista is hitting .341 with five homers in 44 career at-bats.
The Blue Jays have dropped six of eight since winning six in a row to close July, and they'll send slumping Mark Buehrle (11-8, 3.27) to the mound in the last of a six-game homestand.
Since winning 10 of his first 11 decisions, the left-hander has gone 1-7 with a 4.73 ERA in 11 starts. Opponents are hitting .379 off Buehrle since the All-Star break as he's posted a 7.32 ERA in four games.
"It's frustrating, but I feel like I'm making some quality pitches at certain times," Buehrle said after allowing four runs and 10 hits in four innings of Tuesday's 9-3 loss to Baltimore.
He's 18-10 with a 3.48 ERA in 34 career starts against the Tigers, but he's only faced them once since 2011. Victor Martinez has batted .355 with four home runs in 76 career at-bats against him.
Miguel Cabrera is 8 for 17 off Buehrle since the start of 2010, though he's 1 for 18 over the past six games and 2 for 30 in his last eight against the Blue Jays.
Former Toronto outfielder Rajai Davis has gone 5 for 10 versus Buehrle since 2010 and is 4 for 9 in this series.
---