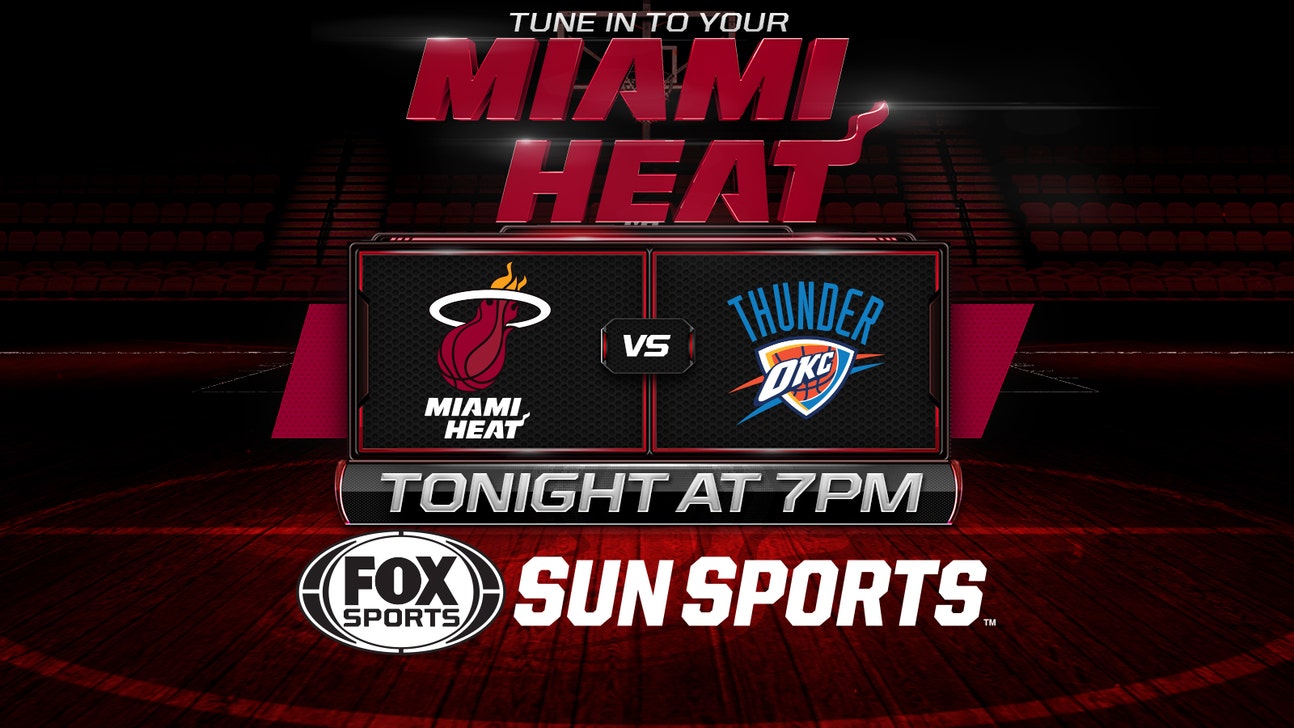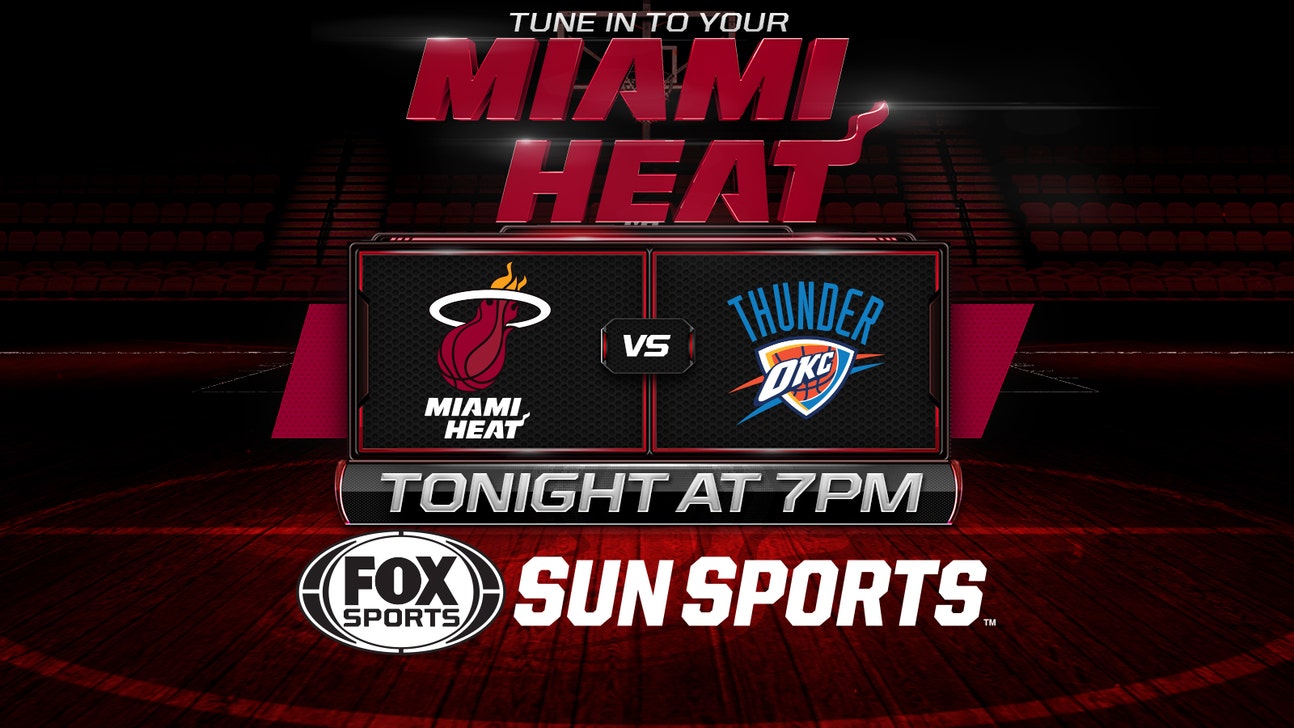 Thunder at Heat game preview
Published
Jan. 28, 2014 9:13 p.m. ET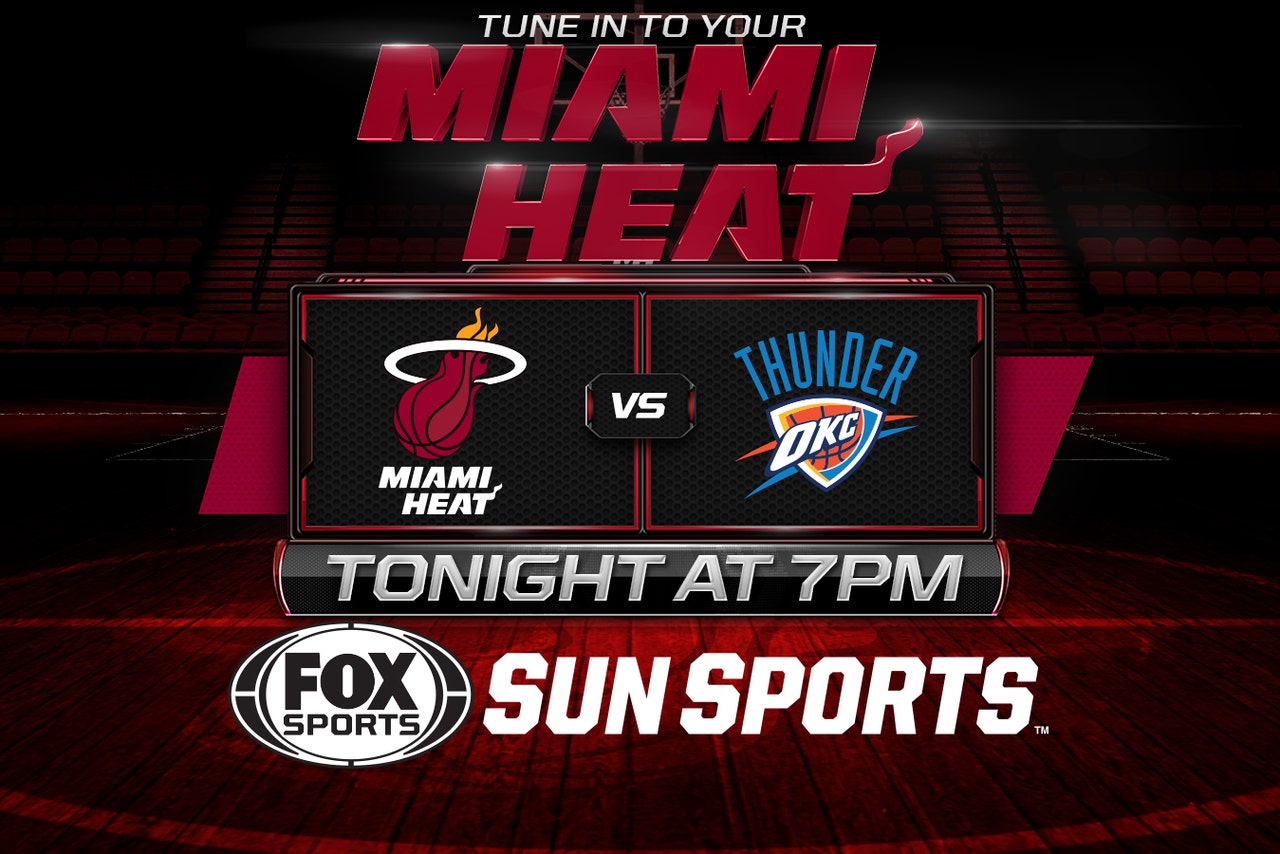 Game time: 7 p.m.
TV: Sun Sports
MIAMI (AP) -- LeBron James says no one can guard Kevin Durant without help.
Maybe not, but it's entertaining to watch the two superstars square off.
It's Heat vs. Thunder, not James vs. Durant, 1-on-1. But James will be guarding Durant at times on Wednesday night when Miami plays host to Oklahoma City in a matchup of the teams who met in the 2012 NBA Finals.
It's an unenviable task, especially when considering that Durant is on career-best paces this season and that he's scored at least 30 points in his last 11 games.
"Individually, he can't be stopped by any 1-on-1 player," James said. "There's nobody that can guard him 1-on-1."
Perhaps fortunately for James, it's never been a mano-a-mano scoring matchup, or else the won-loss records might be a bit different.
In 16 meetings of their teams to date, Durant has outscored James nine times. But James' teams are 13-3 in those games, including Miami's 4-1 series victory in the 2012 Finals. As long as that trend continues Wednesday, James likely won't care -- not much, anyway -- about the individual numbers at game's end.
"I like going against the best," James said. "And he's definitely right up there. ... He's a great guy to compete against, man. I wish I could play against him every night because he brings that competitive nature out of you."
This roll Durant is on -- averaging 38.5 points in his last 11 games, shooting 64 percent over his last six and guiding the Thunder to the best record in the Western Conference at 36-10 even without Russell Westbrook for 21 games so far -- has James marveling. If the season was ending right now, voters would likely tab Durant as the one who should be hoisting the league's MVP trophy over James, who has gotten it in four of the past five seasons.
James insists that he's not fixated on the MVP race, especially since the season is barely half over.
And Durant isn't thinking about how what he does now might pay off with some hardware come May, either.
"I'm just going out there and having fun, man," Durant said. "I'm just trying to play. I'm not coming in saying, `I've got to do this.' I'm not one of those guys that predetermines anything. I just go off how the game is played and the defense teams are throwing at me and just play and be aggressive that way. I'm just enjoying it and having fun with it and taking it a day at a time."
James has been on scoring runs like the one Durant is on now, as have most of the other elite scorers in the league, so he knows that there's times when good offense is better than good defense.
But it's more than scoring that's making Durant stand out this season. He's on pace to be the first player since Heat guard Dwyane Wade in 2008-09 to average at least 30 points and five assists per game, and the first since Michael Jordan in 1991-92 to do so while shooting at least 50 percent from the floor.
"Video game numbers," Heat coach Erik Spoelstra said.
James said he will rely on help when guarding Durant on Wednesday, though the concept of team defense isn't exactly foreign to the Heat. Only five opposing players have scored more than 30 points in a game against Miami so far this season, none getting more than Stephen Curry's 36 for Golden State on Jan. 2.
But make no mistake, this will be a test.
"Two guys at the top of their games," Wade said.
---