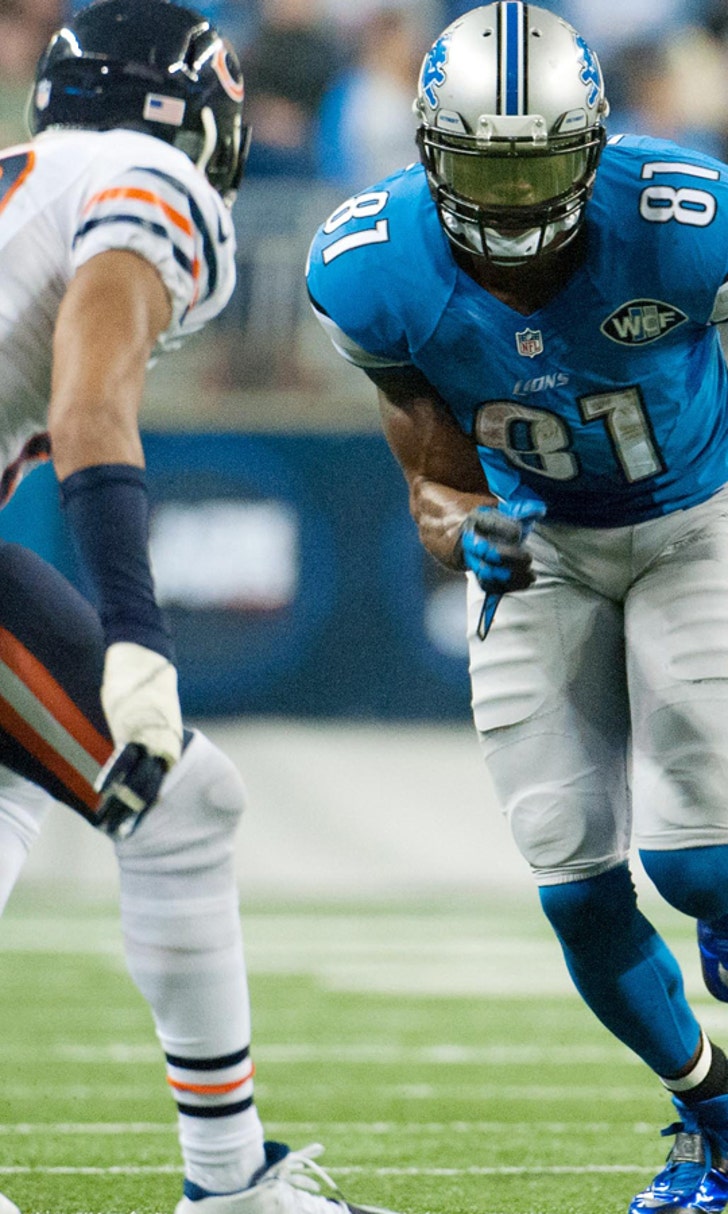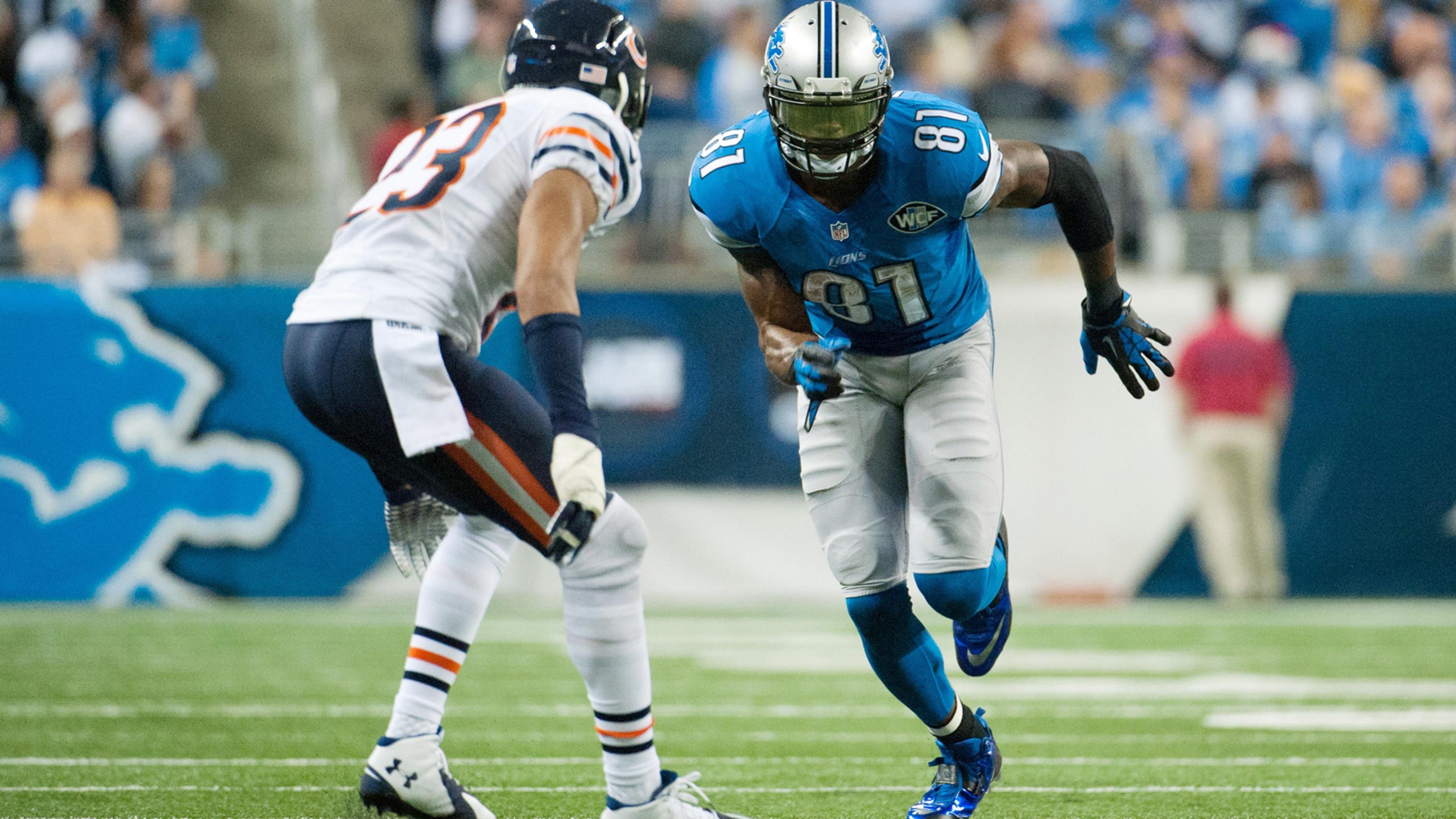 Three storylines to follow in Lions-Bears
BY foxsports • December 19, 2014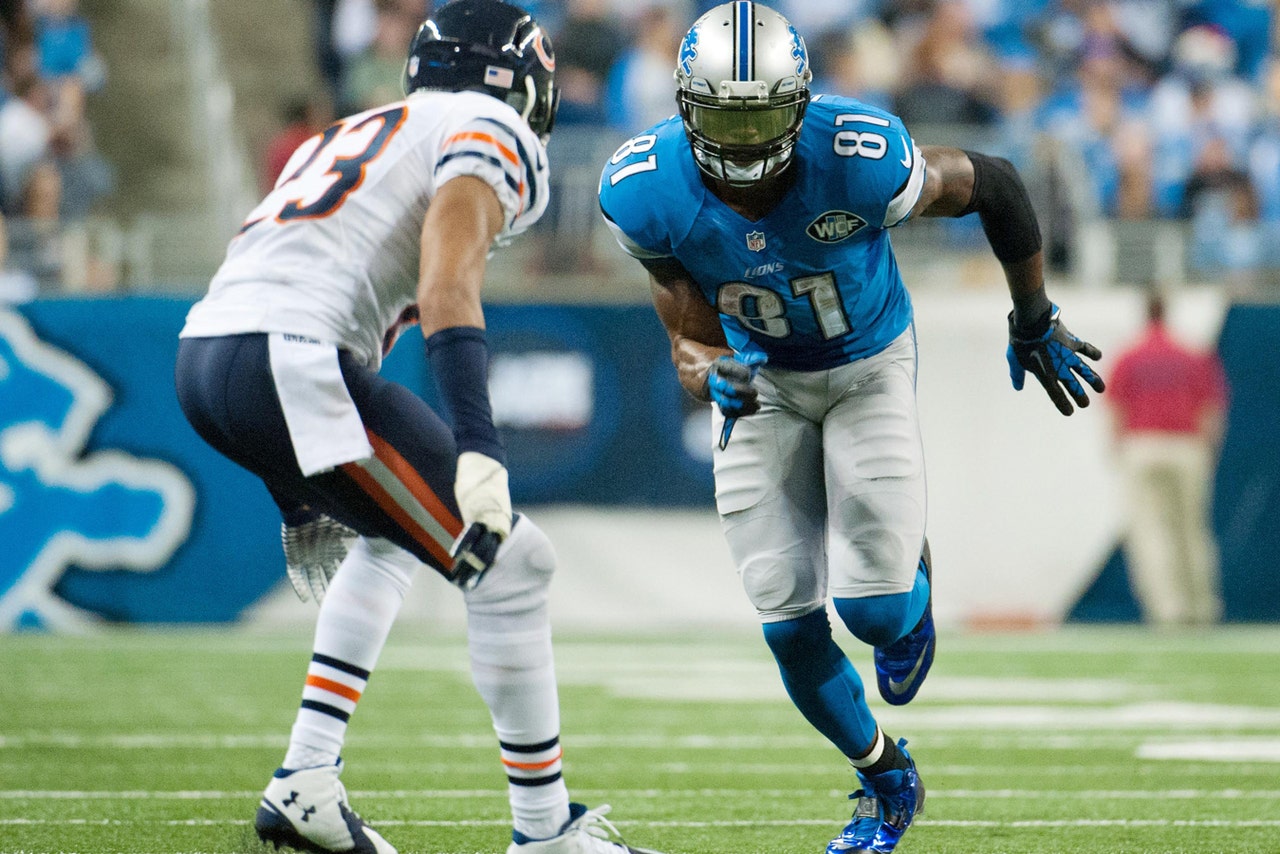 It all sounds so easy for the Detroit Lions under the circumstances: Just beat the reeling Chicago Bears to clinch their second playoff bid in 15 years and take another step toward possibly their first division title in 21 years.
In the NFL, though, simple on paper doesn't always turn out to be so simple on the field.
Here are three storylines to follow plus a prediction:
--- This is a quintessential matchup of two teams going in totally opposite directions.
The Lions (10-4) have won three in a row and are in contention for a top two seed -- and opening-round bye -- in the NFC while the Bears (5-9) have lost three in a row and are just trying to muster up some pride, which is all they have to play for these days.
It's gotten so bad in Chicago that quarterback Jay Cutler, who signed a seven-year, $126-million contract less than a year ago, has been benched in favor of Jimmy Clausen, who has played in a total of three games and thrown nine passes in the last four seasons combined.
For his career, Clausen has three touchdown passes and nine interceptions.
The Lions, on the other hand, keep building momentum and confidence. In their last eight games, they've rallied from a double-digit deficit four times to win.
It started in mid-October when they came back from 17-3 to beat New Orleans and continued a week later when they rallied from 21-0 down to edge Atlanta.
They did it again on Thanksgiving by coming back from 14-3 to beat Chicago in their first meeting and then the Comeback Cats struck one more time last Sunday by rallying from 14-0 against Minnesota.
The Lions are 3-3 when they've trailed by two touchdowns. The rest of the league is 11-122 in that situation.
"They are very rarely deterred when a big challenge comes their way," Lions coach Jim Caldwell said of his never-say-die team. "They're able to hang in there and play with poise down the stretch and overcome some difficult circumstances.
"It's poise, but it's also grit. You have to be mentally tough to get that done."
The Bears, coming off a 31-15 loss at home to New Orleans, are a train wreck right now. The perception is that they're completely down and out.
The Lions have moved from 4 1/2- to 8 1/2-point road favorites in Las Vegas sports books, but the players insist they're not taking this one for granted.
"No one is going to let you sit there and punch them in the mouth," cornerback Rashean Mathis said. "They're going to fight."
Added receiver Calvin Johnson: "You have to prepare like you're going to get the best Bears. That's how you have to go about it or you'll get beat."
--- The Lions have the league's top-ranked run defense, but it was still stunning, even to them, to see the Bears' approach offensively when they played three weeks ago.
Chicago totally conceded the run. The Bears had only eight rushing attempts for 13 yards for the entire game.
Matt Forte, one of the NFL's top running backs, had five carries for 6 yards.
"After that game, they probably looked at it and said, 'You know what, guys? We took our best player out of our offense. We didn't even force the other team to take the best player out,'" said Lions safety Glover Quin.
"If I've got the best running back in the league or the best whatever, you've got to show me that you can stop him. Once you show me that you can stop him then I do something different.
"I can't just say, 'You're going to stop him,' and I think that's what they did last time."
It could -- or should -- be a totally different game plan this time, especially with Clausen at quarterback on what's likely to be a chilly, windy day at Soldier Field.
"I definitely feel like this game, they're going to say, 'We're going to run the ball and make y'all stop us,'" Quin said.
"I like Forte. He just goes to work. He's a quiet guy. He does his job. He's a very, very talented runner, very talented out of the backfield, catching the ball. You have to respect that."
The Lions clearly do, but the Bears seem to respect Detroit's run defense even more.
--- The other change in strategy the Bears might have to make in the rematch is how they defend Johnson.
Megatron caught 11 passes for 146 yards and two touchdowns on Thanksgiving while facing man-to-man coverage most of the day from Bears rookie cornerback Kyle Fuller, the younger brother of Lions receiver, Corey Fuller.
Johnson is 6-foot-5, 236 pounds, Kyle Fuller 5-11, 190.
It was a total mismatch.
"He knew what he was up against going against Calvin, one of the top receivers to ever play," Corey Fuller said of his brother's reaction to being dominated. "He was fine.
"To be a rookie, to travel with him (follow Johnson no matter where he lined up), that already says a lot. He comes in as a rookie and he's traveling against the opponent's best receiver. He traveled with Calvin. The next week he came out and traveled with (Dallas') Dez Bryant. The next week he's following (New Orleans tight end) Jimmy Graham some plays. For them to have confidence in him like that, it means a lot."
Johnson joked after the last game that Corey Fuller told him to "pour it on" against his brother.
Johnson did that and then some.
"I'll probably tell him the same thing this week," Corey said.
The question is whether the Bears will show the same type of faith in their rookie, or whether they'll get a little smarter and give him some more help over the top from a safety to try to slow down Johnson.
"You expect to see some different things," Johnson said. "If that's how they want to play (single coverage) then it's great for us, but you kind of think that it'll be some different things that they'll throw in their game plan."
PICK:
CHICAGO + 8 1/2
(Dye's season prediction record: 7-7).
---