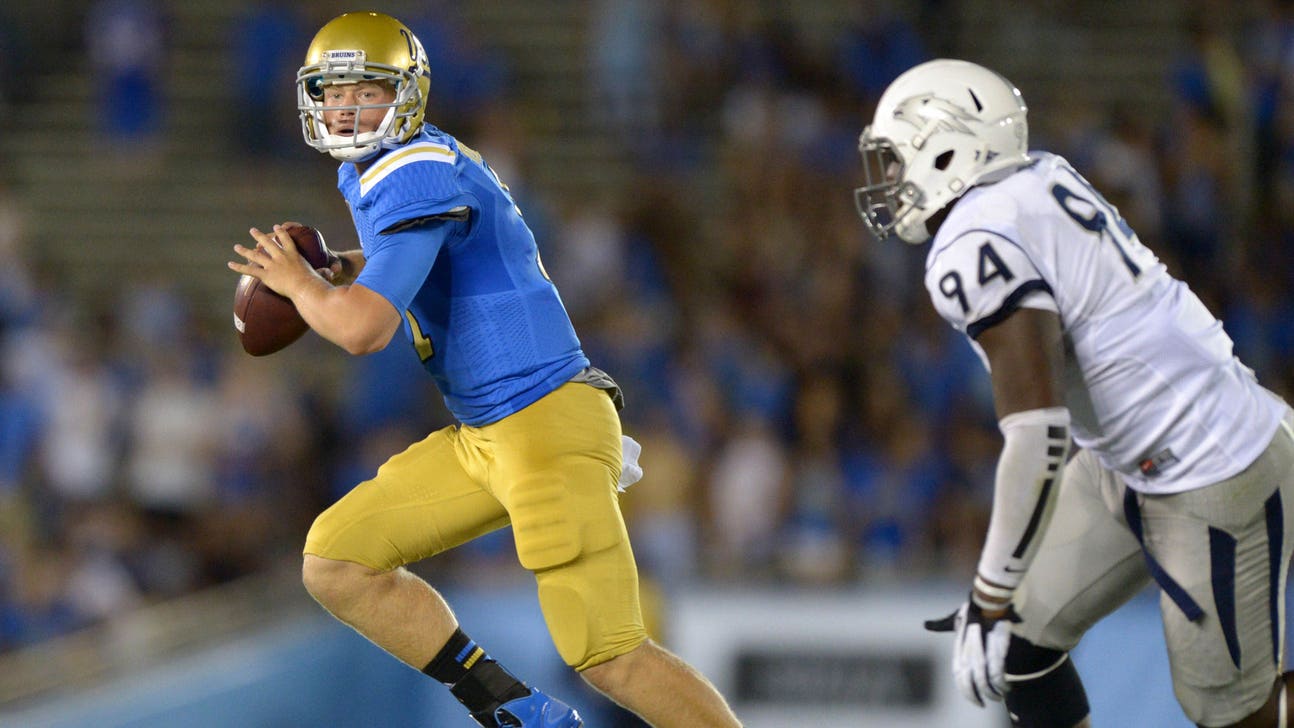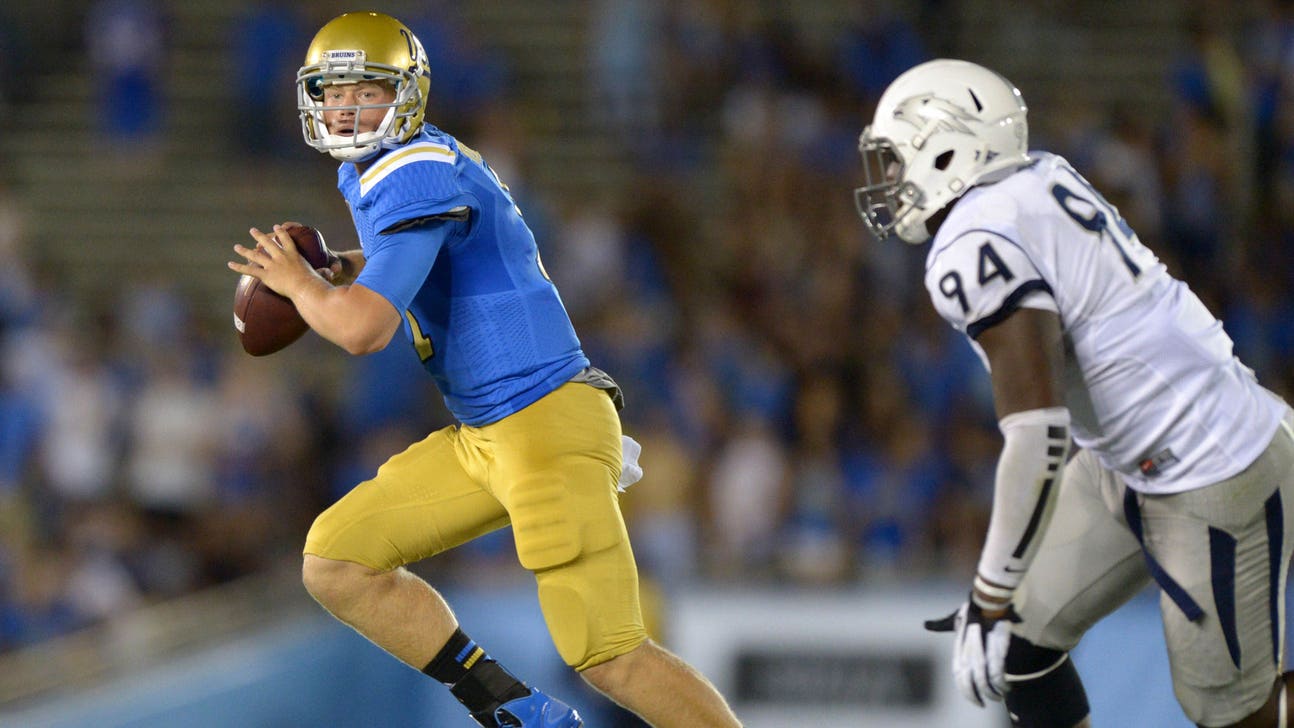 Three questions for UCLA heading into fall camp
Published
Aug. 3, 2014 9:48 p.m. ET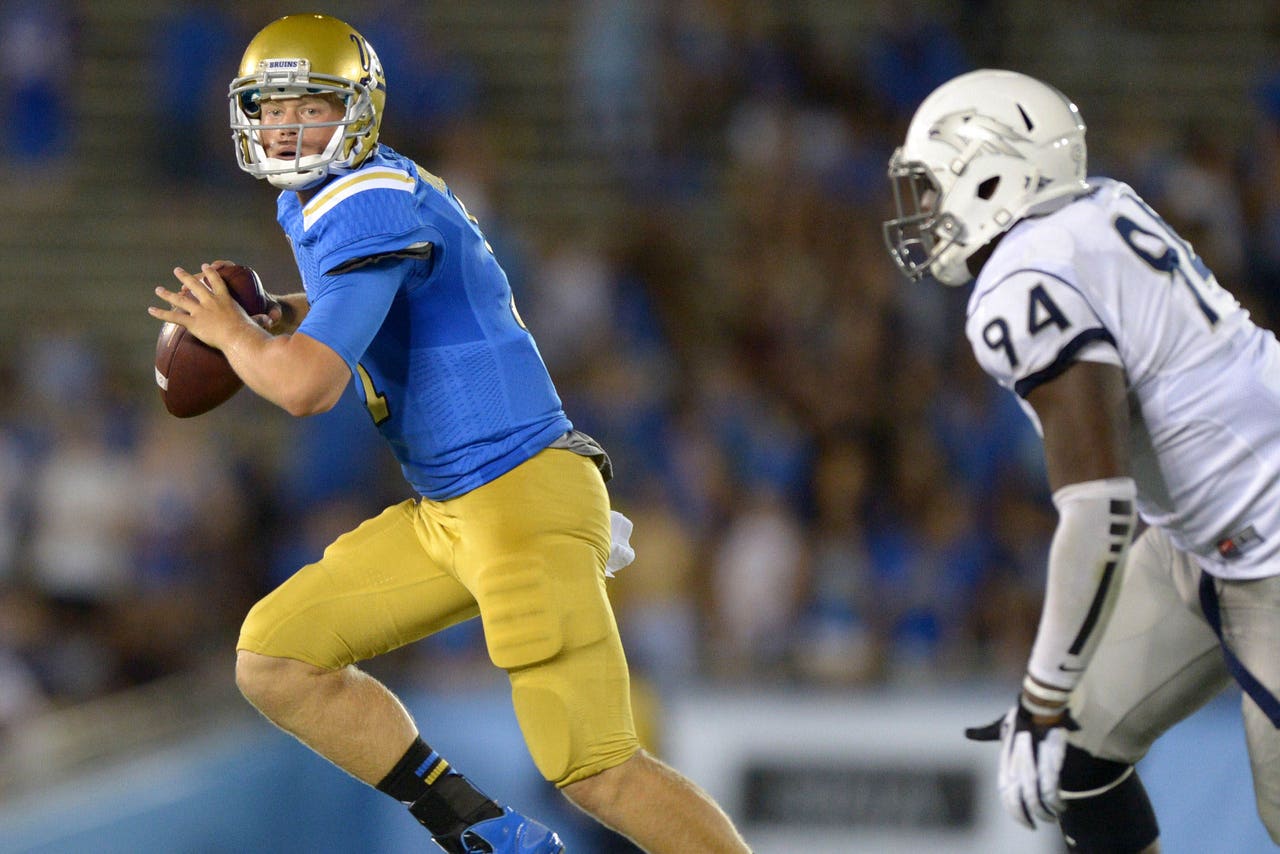 The UCLA Bruins will open fall camp in San Bernardino, Calif., for the third-straight season. Junction Boys jokes aside, it's been a successful tool in building the Bruins into the burgeoning college football power they are fast becoming. 
No. 7 UCLA kicks off their 12-day camp at Cal State San Bernardino on Monday, and while the biggest question will be whether or not the team can handle the growing expectations placed on the program, there are three more pressing positional issues they will need to sort out in San Bernardino. 
Brett Hundley's backup
The Mazzones played coy about the backup quarterback role all throughout spring ball with the offensive coordinator, Noel, saying he wanted to encourage competition, while quarterback coach, Taylor, lauded each candidate's individual skill sets. Spring ball came and went without a backup named.
The front runner looks to be Jerry Neuheisel (11-for-13 with 124 total yards, zero interceptions, 164.7 quarterback efficiency rating), who backed up Hundley last season. Neuheisel , the son of former UCLA quarterback and coach Rick, is an efficient game manager and he improved markedly as the No. 2 guy last season. But should Hundley be unable to perform for any reason long-term, Neuheisel doesn't project as someone that can take over such a large workload and effectively run the same system.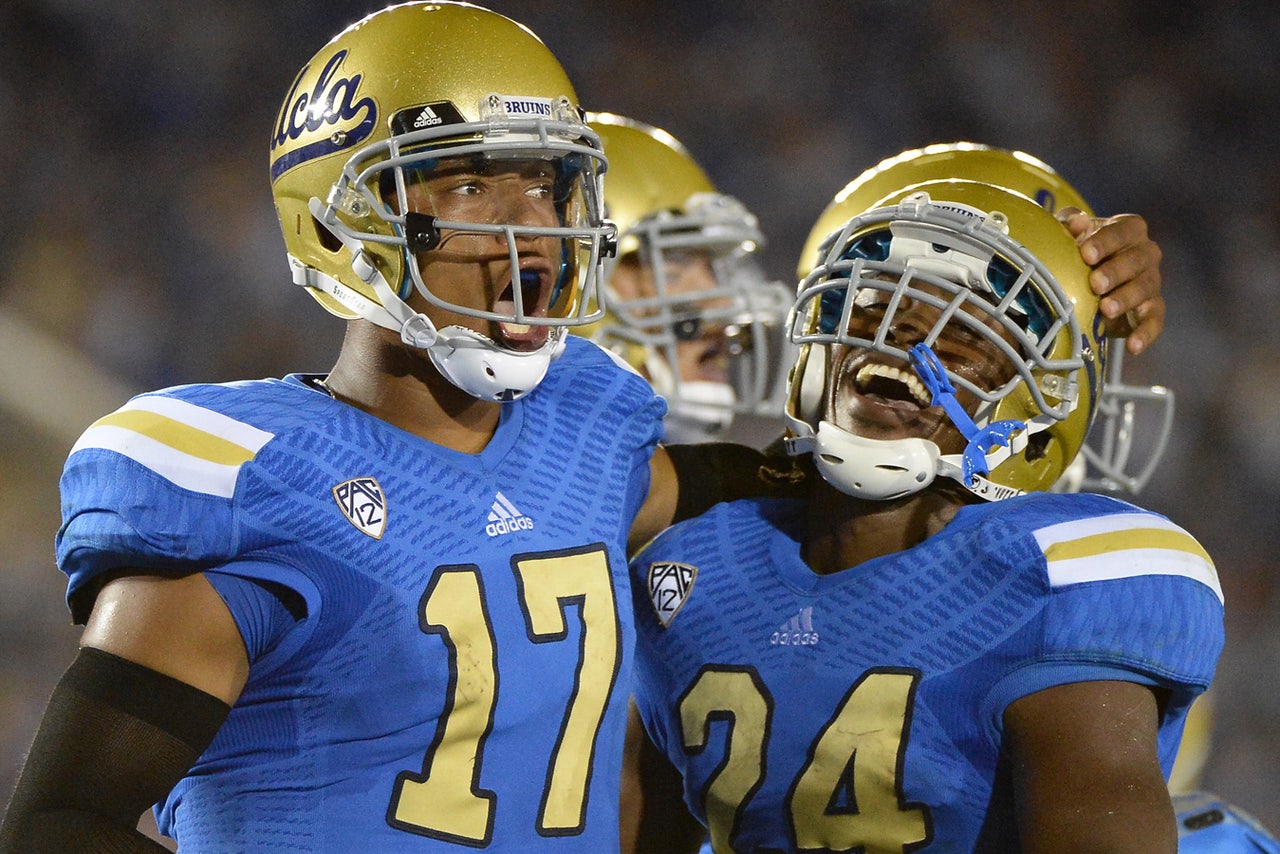 UCLA schedule breakdown: Part II
Asiantii Woulard appeared to be the quarterback in waiting after an impressive fall camp a year ago but he appeared to have regressed in the spring. Woulard, who redshirted last season, plays similar to Hundley as a dual-threat quarterback. He was a four-star recruit coming out of Winter Park High School (Fla.), but St. John Bosco's Josh Rosen, the top quarterback in the class of 2015, commitment to UCLA leaves Woulard's future role in doubt.
Offensive line health
The line was held together by bubblegum and duct tape throughout most of last season and it's already taken a hit as Connor McDermott re-injured his surgically repaired shoulder. Also in question is Caleb Benenoch.
But freshman Najee Toran spent the spring with the Bruins and Miami graduate student transfer Malcolm Bunche gives the Bruins some experience and he's available to play right away. Redshirt freshman tackle Kenny Lacy moved right and junior Simon Goines moved left while redshirt freshman Poasi Moali is also expected to compete for time along with Scott Quessenberry, who burned his redshirt last season when the need for depth on the line was dire.
The No. 1 running back
Jordon James was a sensation through the first three games but a broken ankle at Utah kept him out through mostly the rest of the season. Damien Thigpen's knee was still troublesome and the depth continued to be thinned.
The depth has been restored but it remains to be seen just how deep the running back corps will actually be. James (534 yards on 101 carries, five touchdowns, 66.8 yards per game) is healthy for his senior season and should he be able to return to old form, the Bruins will have the feature back that so desperately missed last season.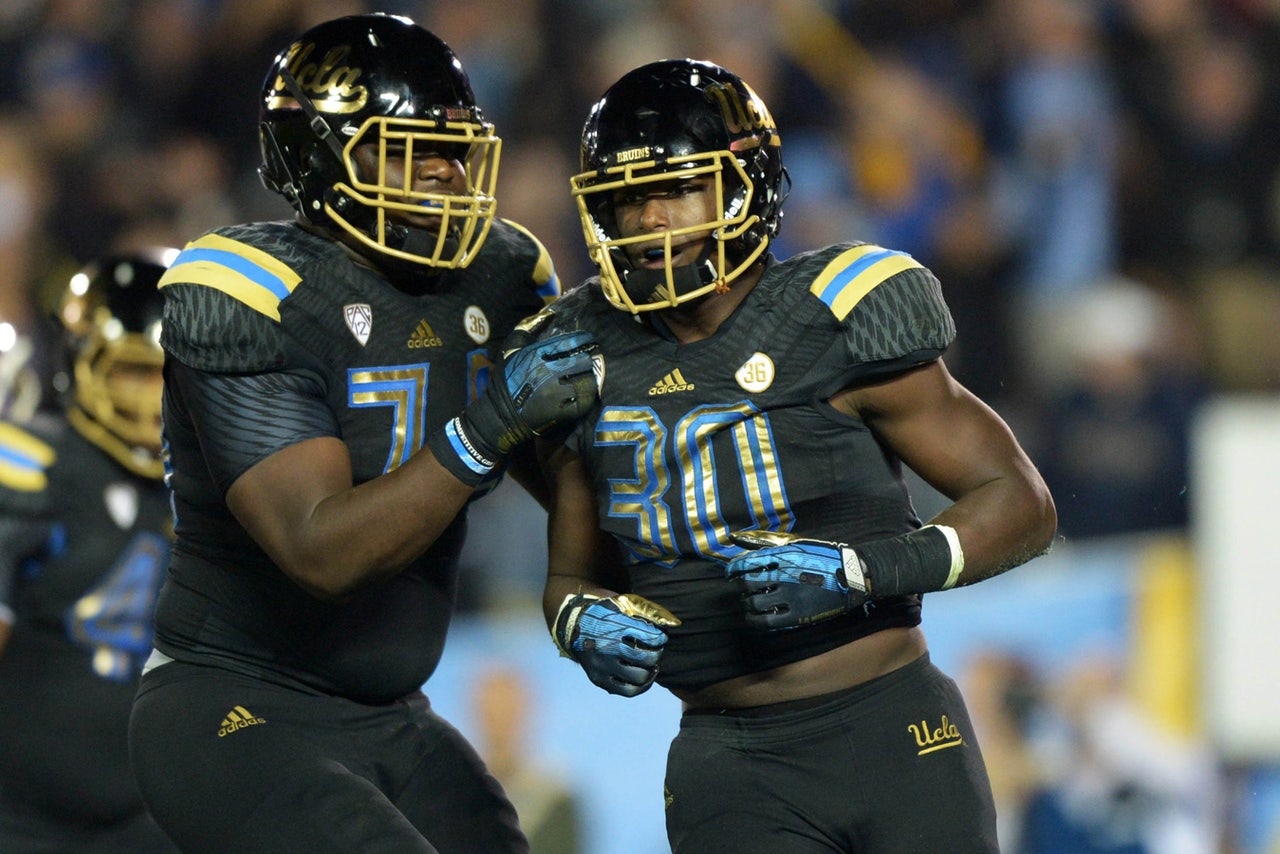 UCLA schedule breadown: Part I
His competition includes Paul Perkins, a redshirt sophomore who saw action as the third back off the bench, speedy return man Steven Manfro who is versatile when healthy and redshirt freshman Craig Lee, who is a pure runner but his pass blocking still needs to improve. 
Hundley took 88 sacks over the last two years. Part of that stemmed from his seeming unwillingness to give up the ball and his struggles with zone reads, but some of that blame can be placed on the fact that the Bruins haven't been able to establish the ground game in the way they would like. 
The only thing we know for sure about this competition is that the winner will not be Myles Jack. 
---