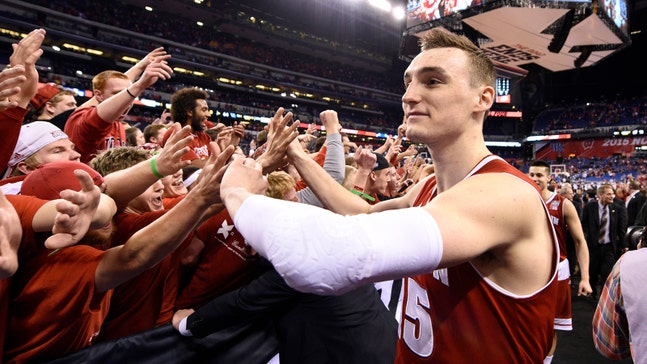 Three players that could be on Thunder's draft radar
Published
May. 22, 2015 5:38 p.m. ET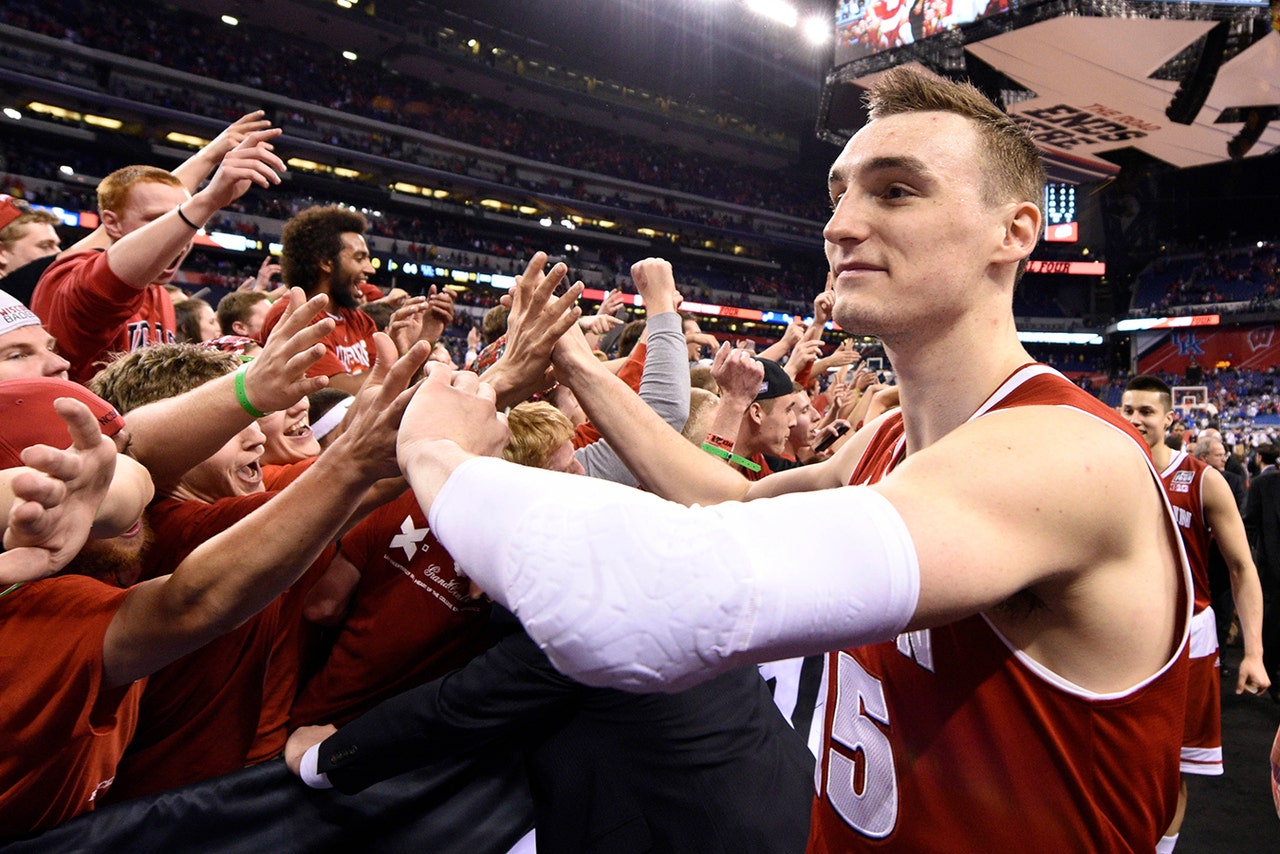 The Thunder pick No. 14 in the upcoming June NBA draft. Unless they work a trade, the middle-of-the-pack pick will probably not be high enough to get a superstar to Oklahoma City but it could be an interesting enough spot to find a contributor.
Here are three players, forward, guard and power forward, who will likely be available, but more importantly, could find a niche to be able to step in and play regularly for the Thunder this fall.
Sam Dekker, Wisconsin
There were a large faction of people who hated the fact Andre Roberson couldn't score and Kyle Singler seemed lost offensively. Both were starters for the Thunder this season. Both were extremely limited offensively. 
Those people who were frustrated by Roberson and Singler would like the idea of Dekker, the 6-foot-7 Wisconsin swingman. Dekker is lanky like the two, but has a huge, offensive upside. The only question would be if his offense is good enough to overcome his defense which certainly isn't as good as Roberson's.
Dekker could even play either forward position for the Thunder, but what he does best is move without the ball and play unselfish – which will be key for anyone coming in. Kevin Durant and Russell Westbrook, even Serge Ibaka, command so much of the offense, it's imperative to bring in a player who doesn't need to get "his." Dekker spent three years in a college, he's going to be a bit older, a bit more experienced and is certainly team-oriented after playing at Wisconsin. He also has that "NBA Body" teams love.
He's also a guy, if need be, to knock down an uncontested 3-pointer. That's something Singler and Roberson didn't seem to be able to do.
Cameron Payne, Murray State
The Thunder have Westbrook at point guard and also have D.J. Augustin. In a pinch, Durant could also bring the ball up the floor and run any offense, so the minutes for a third-string point guard are extremely limited.
However, Payne could fall to the Thunder and is considered a talent. He averaged 16.8 points per game as a freshman and then averaged 20.2 points per game as a sophomore, shooting 40 percent from the field. He's a scorer and can create his own shot, despite being just 6-foot-2, 180-pounds. 
Augustin is on the back-end of his career, so developing a rookie makes the most sense here, and it won't cost the Thunder much to do it. They can take a chance on a point guard and not have to worry about extensive minutes, due to the fact Westbrook and Durant can effectively take the ball for long periods of time.
Hey, the Thunder played Ish Smith and Sebastian Telfair in crucial spots last season, so the idea of another point guard coming in and playing real minutes doesn't seem to be that far out of the question.
Trey Lyles, Kentucky
Lyles is a true power forward at 6-10, 241 pounds and would be a good fit in Oklahoma City if you're concerned about injuries.
Ibaka missed the last month of the season, Mitch McGary missed most of the season, too, leaving the Thunder extremely thin at power forward.
Ibaka should be ready to go, but McGary has had a history of injuries, not just with the Thunder, but going back to Michigan, so another body in that spot might not be a bad idea.
Lyles can face up to the basket and also has some reach to shoot from the outside, a good combination. However, the Thunder don't need a scorer (Westbrook, Durant, etc. can handle all that), they need a defender. Lyles is a big body who provides that as well as great length (7-4 wingspan). NBAdraft.net compares Lyle to Carlos Boozer and says Lyles has a game where he can do a lot of things, but not a lot of things at the elite level.
Lyles scored just 8.7 points and shot 49 percent from the field on a loaded Wildcat team last season.
Follow Andrew Gilman on Twitter: @andrewgilmanOK
---