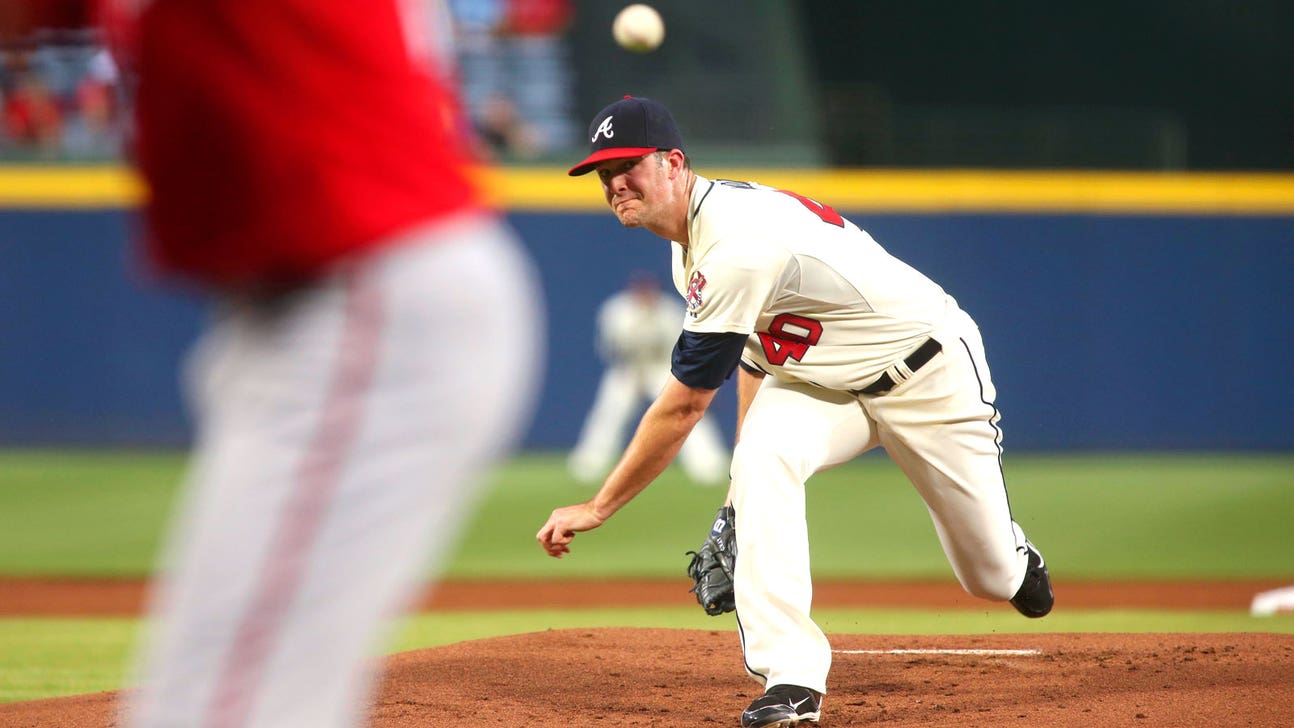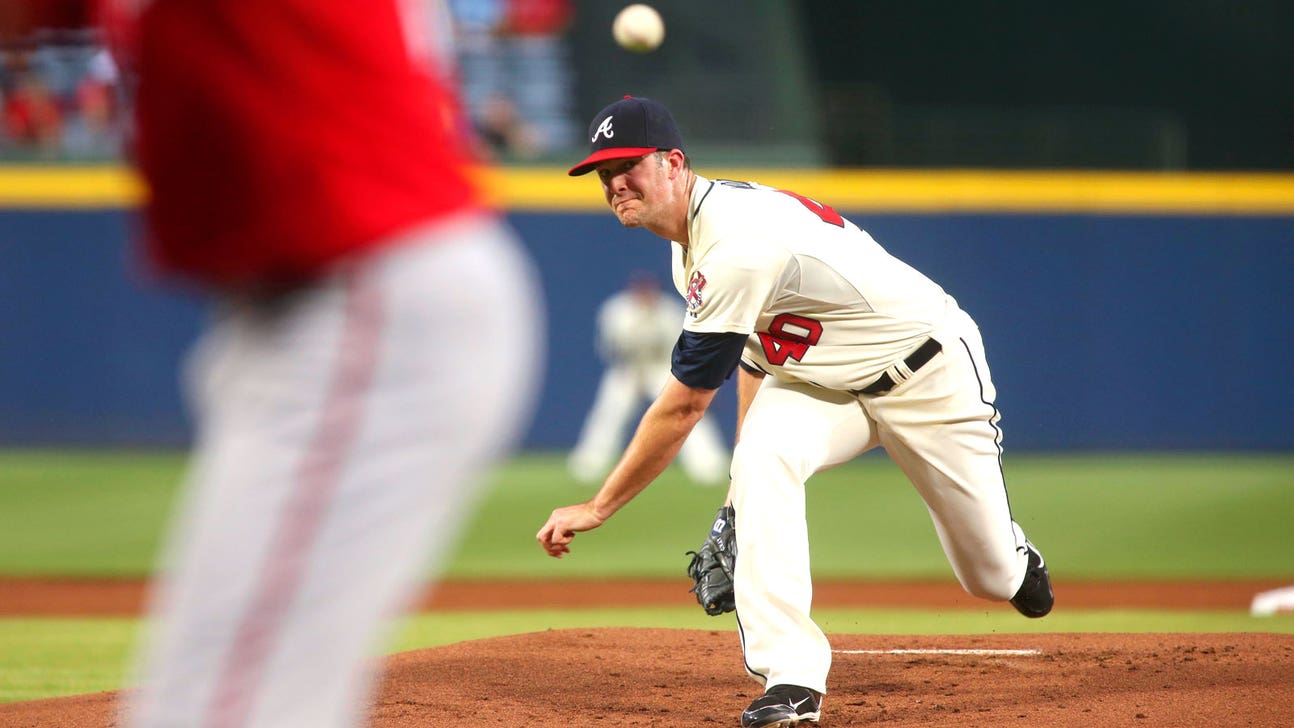 Three Cuts: Wood whiffs career-high 12 in Braves' home win
Published
Aug. 11, 2014 12:27 a.m. ET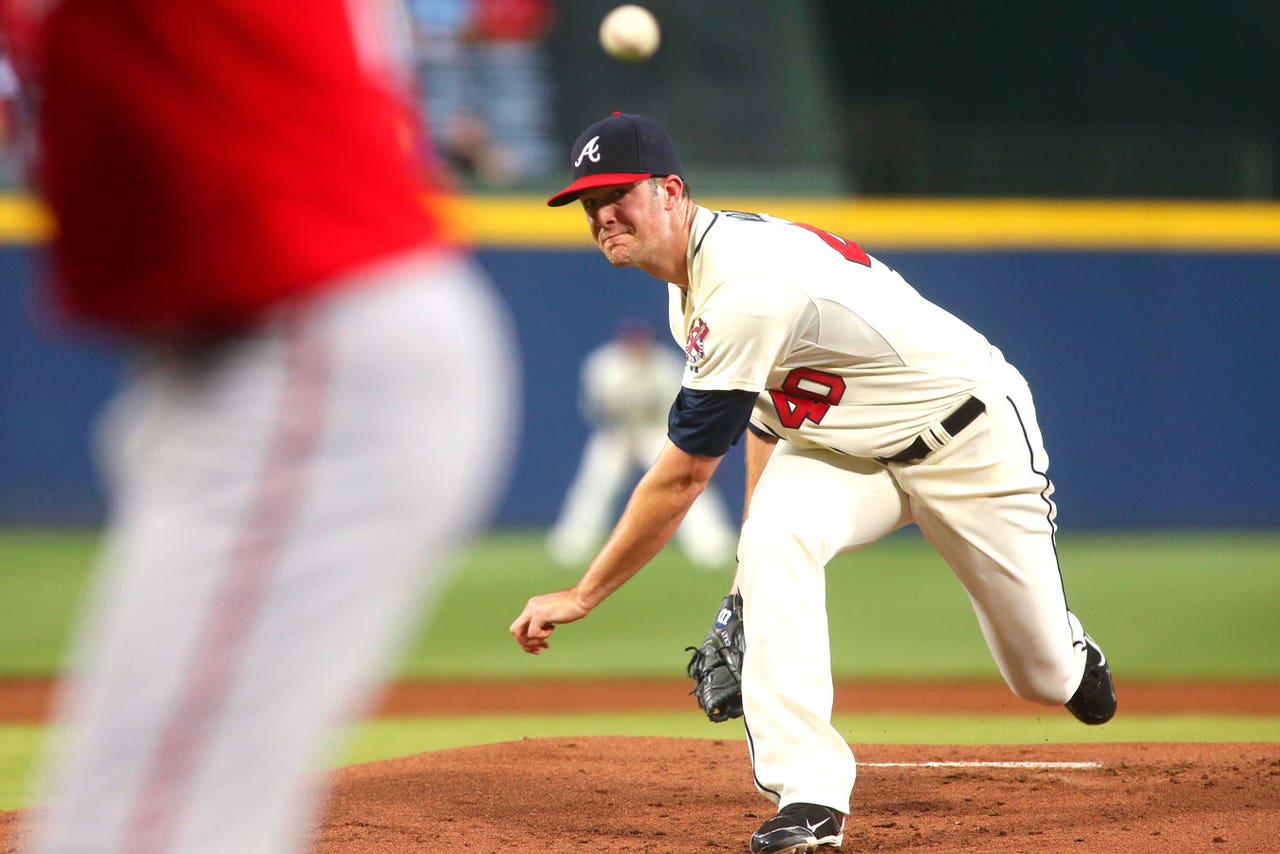 We'll address the mathematical ramifications of Atlanta's victory later in this piece; but from a psychological standpoint, the Braves absolutely needed to take the series against the Nationals -- especially if they harbor legitimate dreams of capturing the National League East title.
Just ask the 1987 Detroit Tigers, who famously trailed the Toronto Blue Jays by 3 1/2 with eight games to play in the race for the American League East title (no wild card entrants back then) ... before rallying for the division crown in the season's final day.
Of course, it helped that Detroit swept Toronto in the final four head-to-head meetings ... and the Blue Jays infamously ended the '87 campaign with an 0-7 freefall.
Of his eight innings (counting at least one hitter per), the 23-year-old southpaw recorded at least one strikeout seven times and never faced more than five batters in a single frame.
Plus, Wood essentially rescued the Braves bullpen from being taxed on consecutive nights, in lieu of Saturday's extra-inning defeat that was preceded by a three-hour-plus rain delay.
"It's almost like a playoff game when we play them, no matter when it is," said Wood, who tossed a career-high 124 pitches against the Nats. "I think we've got some guys that are gamers in here and really enjoy that challenge (of playing a rival)."
Braves skipper Fredi Gonzalez was effusive, but not necessarily shocked by Wood's superb start, matter-of-factly terming it as "unbelievable."
"Woody was the player of the game, he made some terrific pitches when he had to," said Gonzalez, whose Braves are 9-4 against the Nationals this season.
He then added: "This was (Wood's) game, and we were going to take him as far as we could. We didn't want to go with anybody else (until the 8th)."
Upton stealthily crammed two milestones into one moment on Sunday, blasting a solo home run to clinch his 500th career RBI and 1,000th major league hit.
In the fourth inning, the 26-year-old rocketed Gio Gonzalez's full-count delivery into the left-field stands, knotting the Braves and Nationals at 1-all.
"That's something you can talk about for a long time," said Gonzalez about Upton.
One inning later, immediately following an Upton walk, fellow outfielder Jason Heyward tallied an RBI infield single, scoring Emilio Bonifacio and securing the eventual game-winning run for the Braves (60-57).
For good measure, Evan Gattis entered the game in the 8th as a pinch-hitter ... and connected on perhaps his softest RBI of the season -- a seeing-eye bloop single that scored Chris Johnson and boosted Atlanta's lead to two.
(Not that closer Craig Kimbrel required the extra cushion to record his 34th save of the year.)
On this night, not a single Brave registered more than one hit against Nationals pitching. Instead, the volume and timeliness of the hits were the major factors for victory. That success carried over to the pitcher Wood, who raised his batting average 35 points with his 1-for-3 effort.
Back to Upton, who broke into the majors with the Arizona Diamondbacks (2007) at age 19. For those scoring at home, he's on track for 2,000 hits sometime in September 2020.
At 63-53, the Nationals (34-24 at home/29-29 on the road) have a 50-50 home/away split of their remaining 46 games. So, by means of extrapolation, they're on pace for a season-ending tally of 89 victories.
For the Braves to match that so-called magic number of 89, the club would have to go 29-16 from this point forward -- a doable, but also daunting finish to the season, considering the recent 0-8 tailspin on the West Coast.
The upside to that: Atlanta has more home outings (23) than roadies (22) down the stretch; and of the seven remaining series away from Turner Field, four opponents (Mets, Marlins, Rangers, Phillies) currently possess losing records.
For the other playoff slots, Atlanta has a slightly wider margin for error, trailing Wild Card #1 St. Louis (62-54) by 2 1/2 and Wild Card #2 Pittsburgh (62-55) by two games.
Of course, the Braves must also leapfrog the Giants (62-56) at some point in this WC chase ... but that's a reasonable coup, given how slumping San Francisco still has nine total games against the Brewers, Nationals and Tigers -- and six more September outings with the hated Dodgers.
Back to Atlanta: We should have a lot more clarity on the club's wild-card prospects after they endure (survive?) an upcoming gauntlet of Oakland, Los Angeles, Pittsburgh and Cincinnati.
---