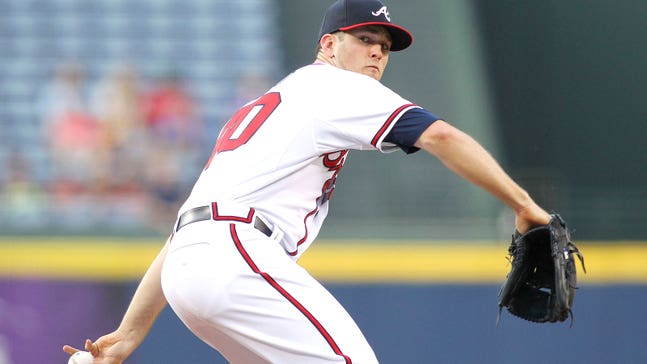 Three Cuts: Wood falters early, Braves lose to Phillies at home
Published
May. 4, 2015 11:42 p.m. EDT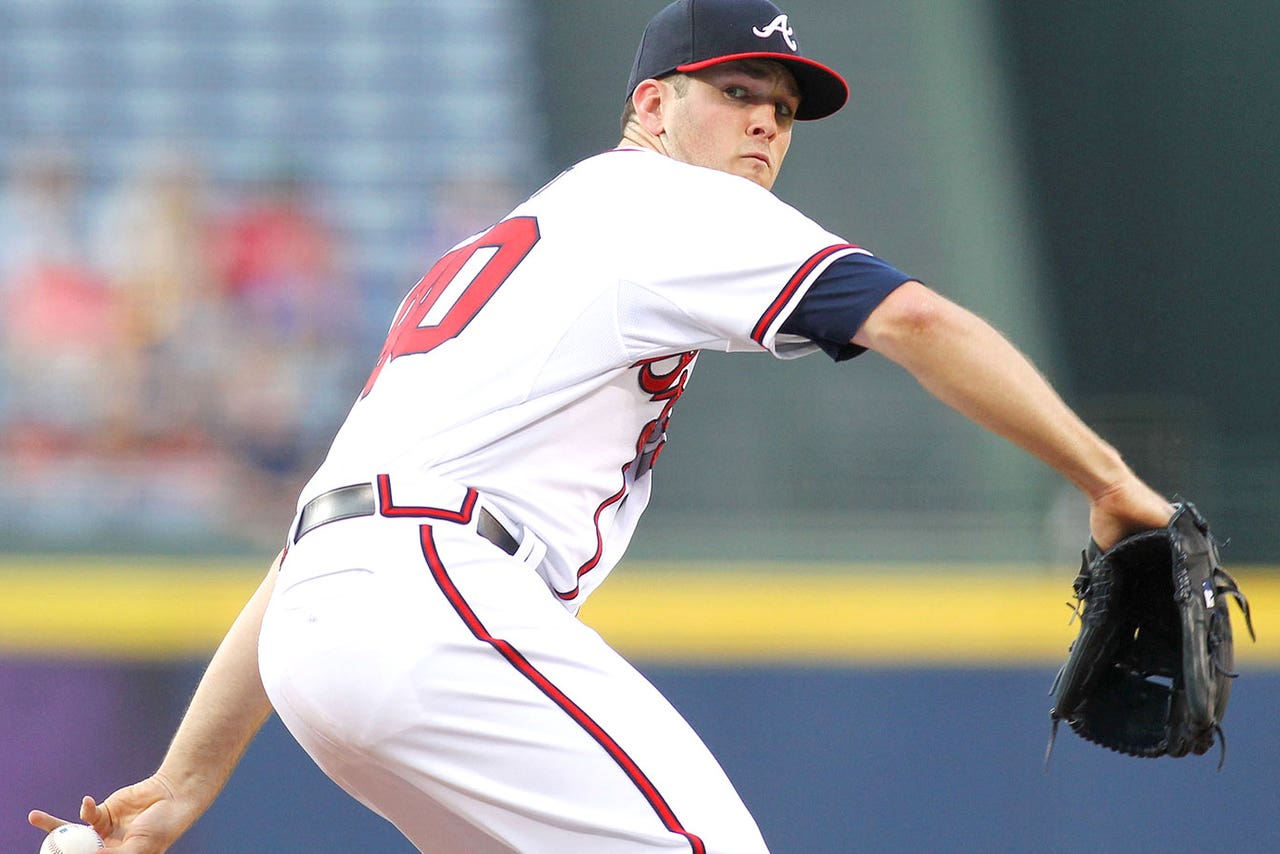 ATLANTA -- Here are a few detailed takes from the Braves' 5-2 loss to the Philadelphia Phillies on Monday, a home defeat which prevented Atlanta from reaching the seasonal .500 mark once again:
It's a rare sight, indeed: Wood, the starter, not getting out of the fifth inning.
It has happened four times in his three-year career, with three occasions taking place during the rookie campaign (2013).
The only veteran downturn occurred on Monday, with Wood surrendering three runs in the opening frame ... and then struggling to keep the Phillies off the bases for the final four innings -- even though no more runs were scored on his watch.
"It's hard to give up three runs in the 1st, and then expect the guys" (to mount a quick comeback), said Wood, who has allowed eight runs in his last two starts -- the same number of runs from his first four outings.
The decisive 1st started off with a whimper (in a good way), but dovetailed toward the end. With two outs and one on, Darin Ruf crunched a single to the outfield, pushing Philly leadoff man Ben Revere to third base.
Jeff Francoeur then stepped to the plate and laced a two-run double down the left-field line, easily scoring Revere and Ruf.
After a Cesar Hernandez walk, catcher Carlos Ruiz then singled to center, boosting the Phillies' lead to 3-0.
"(Wood's) command wasn't good ... especially with two strikes," said Braves skipper Fredi Gonzalez, in his postgame media address.
Gonzalez then added: (Against Francoeur), "(Wood) just missed the spot, and Jeff made him pay for it."
For his 4 1/3 innings of work, the Phillies peppered Wood for nine hits and three runs. It was a cumbersome appearance that entailed 90 pitches and 57 strikes.
In the postgame, Wood was vague, but firm about his recent struggles on the mound, lasting just 9.1 innings in his last two appearances.
"I've got to figure it out, and it'll be sooner than later," said Wood.
In the next breath, Wood sounded the urgency bell on the art of making correctionson the fly.
"The time is now. I have to make an adjustment. It's a humbling game, to say the least."
If Gomes' 399-foot shot off Harang had been struck last week -- when hitter-friendly winds whipped through Turner Field -- the Braves would have squared the score at 3 in the sixth inning.
Instead, on this warm and windless night, Gomes' ball ended up as a deep, thrilling and ultimately deflating third out for Atlanta, which mustered two runs and eight hits against Philly pitching.
As the saying goes, Timing is everything.
Harang, who stymied Atlanta for the second time in two weeks on Monday, had a rock-solid campaign with the Braves last year, accounting for 12 wins, a 3.57 ERA and 161 strikeouts.
It was especially impressive, considering the middle-30s righty wasn't even a rotational consideration until after Kris Medlen and Brandon Beachy incurred season-ending injuries during spring training (2014).
With that strong season, Harang (one run allowed over six innings vs. Atlanta) earned a bigger paycheck for 2015, taking the Phillies' one-year, $5 million offer.
Fast forward to the present: With Trevor Cahill being demoted to the bullpen and Mike Foltynewicz still finding his bearings as a major-leaguer, in hindsight, Harang might have been a keeper with the retooling Braves.
For the season, Harang boasts a 2.35 ERA and three wins (including Monday) ... but that's only part of the story:
Of Harang's last five outings against the Braves, dating back to 2011 (spanning 32.2 innings), the 14-year veteran has a 1.95 ERA, 0.99 WHIP and 20/9 K-BB rate.
Last Tuesday, Dan Uggla crushed Atlanta's hopes in a high-scoring affair, hitting an RBI triple in the 7th and then belting a three-run blast in 9th -- clinching Washington's crazy 13-12 win.
Six nights later, Harang and Francoeur would have their glory turn against the Braves, with the former notching his third victory of the season ... and Francoeur -- Atlanta's purported savior a decade ago -- racking up his first four-hit outing in three years.
"We should know Harang, we should know Dan Uggla, we should know Jeff Francoeur," says Gonzalez, with a hint of resignation. "In the last 10 days, those guys have done some damage against us."
Remember Atlanta's surprising 5-0 start to the season? Well, the two home victories against the Mets (April 10-11) mark the last time the Braves enjoyed celebratory handshakes in consecutive outings.
---