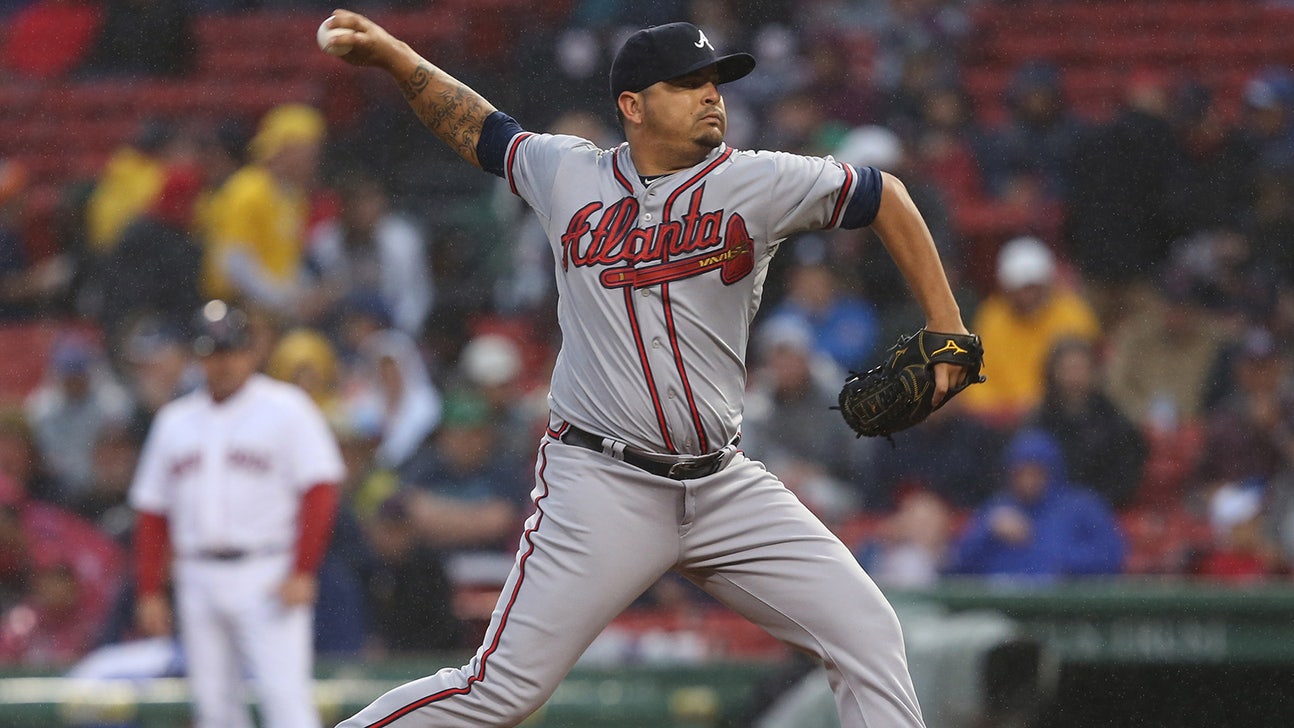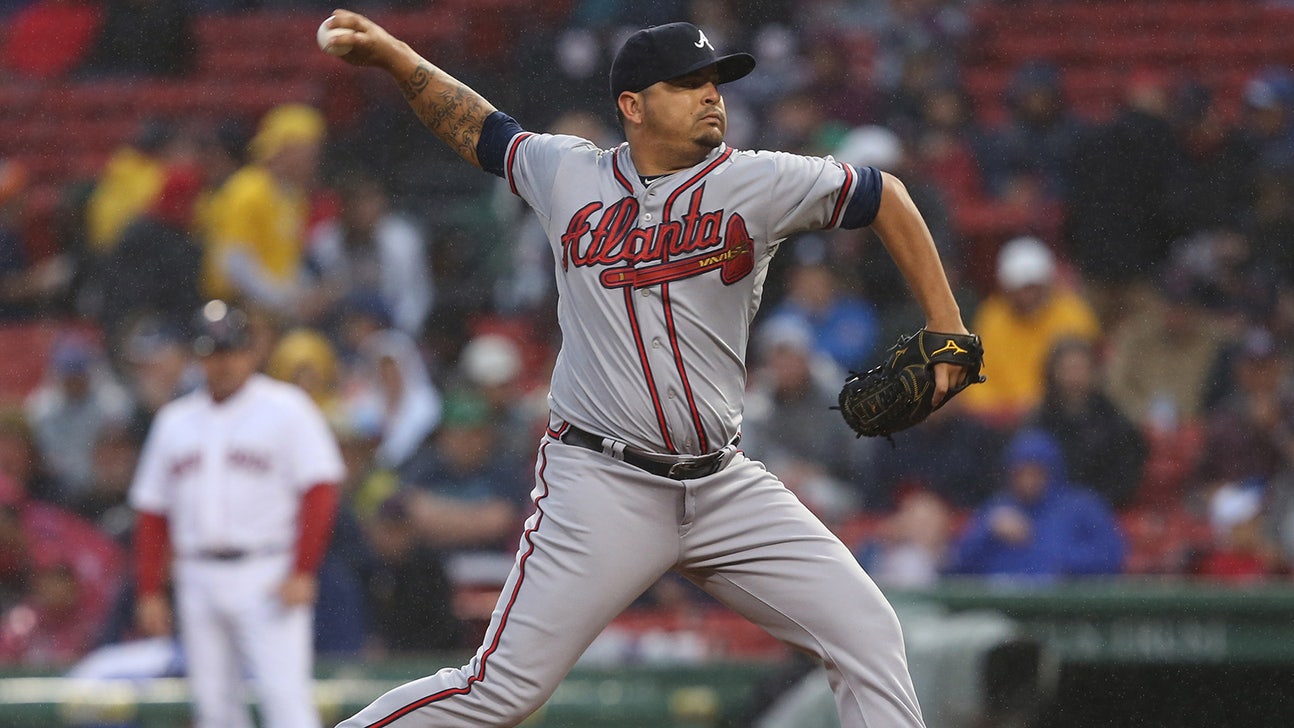 Three Cuts: Perez plays Fenway to perfection; Braves sink reeling Red Sox
Published
Jun. 15, 2015 10:42 p.m. ET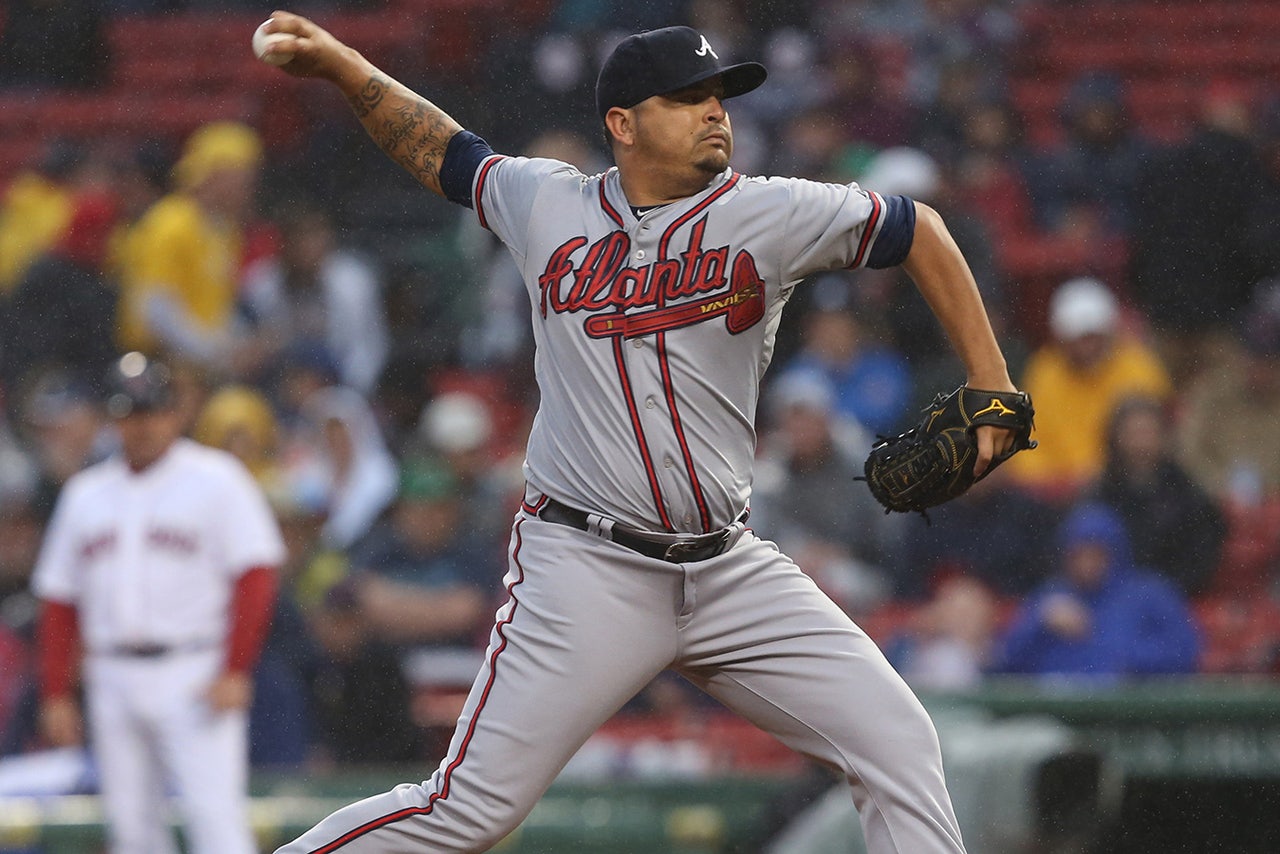 Taking three cuts as Williams Perez shut down the Red Sox's offense in the Braves' 4-2 win in Monday's interleague series opener.
The home of the Red Sox ranks as the eighth hitters friendliest park this season, a figure that's in large part due to that big green wall in left field that's helped Fenway sit second in doubles (1.34).
That leaves a pitcher with one very simple task in Boston: keep the ball down. It's a gameplan that Perez played to perfection.
The right-hander induced eight groundouts to three fly balls over six strong innings as he held Boston scoreless while giving up five hits with two walks and two strikeouts in improving to 3-0.
Of course, that fits Perez's M.O., as he came in with a 51 percent ground ball rate, compared to a fly-ball rate of 25. But in two of his last three outings -- both at Turner Field -- he gave up a combined 22 flies, including 12 on June 10 vs. the Padres.
What made Perez's outing so impressive -- beyond the face that for the third straight appearance he held an opponent scoreless and he gave up one or less for sixth time in seven starts -- is that the 24-year-old did it on just 48 hours rest.
Perez came in to pitch the 11th inning on Saturday against the Mets, giving up two hits to the fourth batters he faced before recording his first career save.
But he seemed unaffected by the quick turnaround, facing the minimum through the first three innings and only allowed two runners to get to second base -- Brock Holt in the fourth and Dustin Pedroia in the sixth -- and proceeded to end the inning vs. the next batter.
He was certainly helped by a defense that turned three double plays with him on the mound, but it was an impressive performance from the rookie against a Red Sox offense that just got down averaging 6.4 runs per game vs. the Blue Jays.
The Braves pounded out nine base hits in the series opener with two each via Nick Markakis, Juan Uribe and A.J. Pierzynski.
But that's nothing new from this lineup, which has produced more singles than an entire season of 'The Bachelor/Bachelorette.' Atlanta now has 407 on the season, which is fifth in the majors and fourth among National League teams.
Those base hits were responsible for three of the Braves' four runs in the series opener as Markakis, Pierzynski and delivered RBI singles in the fourth and Jace Peterson added another in the seventh inning.
Consider it another testament to the work of first-year hitting coach Kevin Seizter. A year ago, the Braves were 20th in that department and haven't gone over the 1,000-single threshold since they had 1,035 in 2008. They're currently on pace for 1,024, which would be the most since 2003 (1,021).
First, the positive.
Dana Eveland and Nick Masset came in after Perez, and while Masset was perfect in 2/3 of an inning, Eveland allowed Xander Bogaerts solo homer.
Still, it was minimal damage from the beleaguered middle relief, which has largely been responsible for a bullpen that sits 29th in the majors with a 4.64 ERA
While Jason Grilli picked up his 17th save of the season, it didn't come easy. He allowed a two-out ground-rule double to Pablo Sandoval, then after the ninth was extended by an Andrelton Simmons error, Grilli gave up a run-scoring single to Mookie Betts.
In all, Grilli faced six batters, marking the 12th time in 23 appearances he has faced for or more batters and the 10th time in his last 12 appearances. Only Glen Perkins and Jeurys Familia, who have 13 such games each, have more than Grilli among closers.
As cardiac as he's been at times, Grilli is still sixth in the National League in saves, which as of this writing, puts him ahead of former Braves closer Craig Kimbrel.
Follow Cory McCartney on Twitter @coryjmccartney
---