Cameron Maybin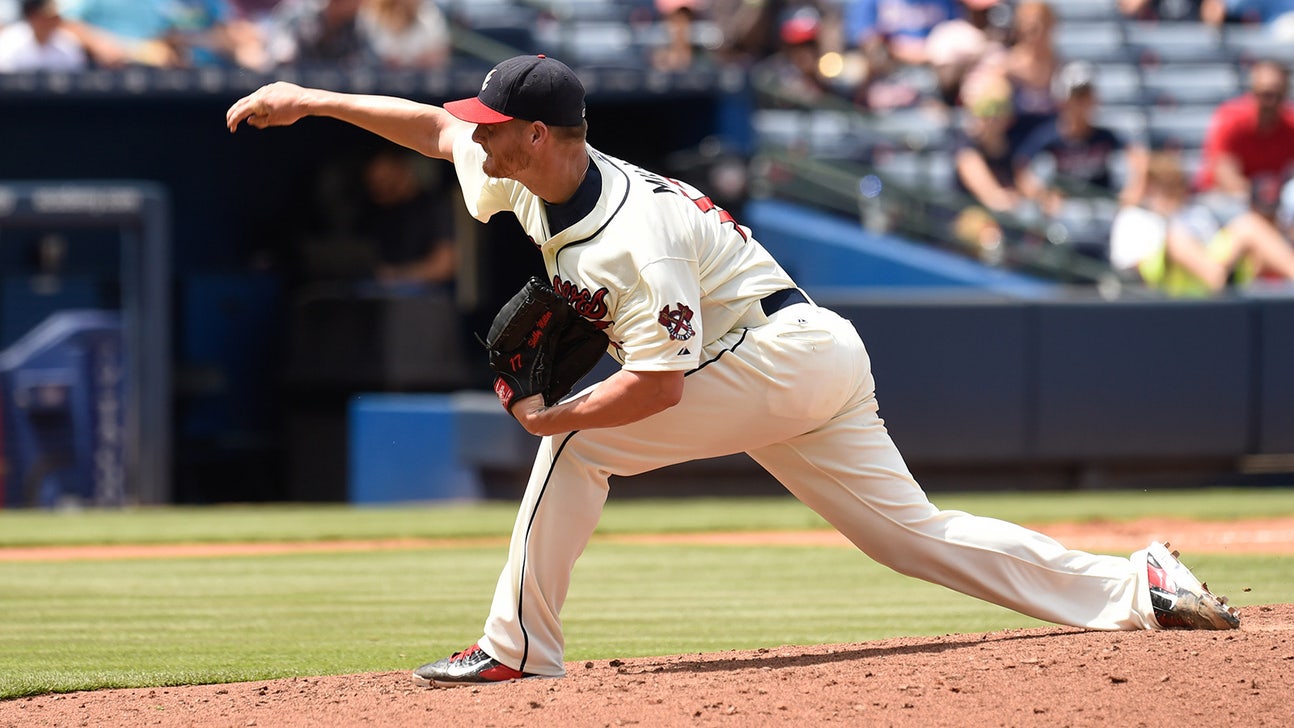 Cameron Maybin
Three Cuts: One game sums up Miller's season; more Braves
Published
Aug. 16, 2015 5:38 p.m. ET

Taking three cuts after a week from the Braves that saw a no-hit bid, the return of a side-armer from a land down under, a Hall of Fame celebration and more.
Cameron Maybin was the walk-off hero, hitting the first game-ending home run of his career to beat the Diamondbacks 2-1 in 10 innings Sunday. But the game may be better summed up as a representation of Shelby Miller's All-Star season.
The right-hander's lack of run support has been staggering, as he's getting just 2.49 per game, which @STATS_MLB points out is the lowest since the Cubs' Randy Martz got 2.42 per 34 years ago. Miller has also seen the Braves post one or less runs 14 times in his 23 starts.
Those points of reference became all the more important as Miller dominated the Diamondbacks to the tune of zero hits through seven innings (and pulled off an impressive catch behind his back before) before Nick Ahmed -- a former Atlanta prospect -- led off the eighth with a bloop single.
No-hit bid finished.
"I was just trying to go out there and pitch. I know what that offense is capable of and how hard it is to put (a no-hitter) through," Miller said.
But then Jarod Saltalamacchia followed with another single and Miller's day was done after 10 strikeouts, four walks and the two hits.
Arizona promptly tied it at 1-1 with Ross Detwiler on the mound -- who Miller greeted after his own exit with a hug -- and Miller wound up with his 16th straight winless start dating back to May 17.
He avoided losing for the sixth time in seven starts, but that lack of run support again proved costly as it was David Aardsma, who struck out the side to open the 10th, that got the win.
At 5-9 with a 2.43 ERA in 24 starts, there's a real possibility that Miller could be challenging Cole Hamels, whose 2014 marked the fewest wins (nine) in a season with a sub-2.50 ERA (2.46) while making 30 or more starts since 1901.
John Smoltz, along with his Baseball Hall of Fame plaque, appeared at Friday's series opener against the Diamondbacks. But before Smoltz took the field, where he was driven around in a convertible Camaro and gave an abbreviated version of his 29-minute HOF speech, he spent time with the current Atlanta pitchers.
Miller was among them, and he took to heart the right-hander's advice, including the value of bullpen sessions between starts.
"We don't take advantage of those things sometimes as much as we should," Miller said. "Having him there really locks you in and makes you want to be the best you can be and let him see your best stuff. It was awesome to have them there to help. Right away he noticed some things that were wrong and we corrected them."
Early in his career, Smoltz was a power pitcher that threw hard but had to develop his secondary pitches. He did with a slider that would become one of his biggest weapons. Likewise, Miller is seeing the results of an expanded arsenal, throwing his cutter 20.5 percent of the time this season -- up from 6.2 last year -- while his reliance on his fastball has gone from 72.3 percent in '14 to 68.3 this year.
"He's somebody you want to (model) yourself after," Miller said. "A guy who obviously is confident in his game, and you look back at what he's done in his career and the way he went about it, it's one of a kind. To have somebody like that come around and help us and get to pick his brain a little bit is pretty special."
It had been a while since Peter Moylan last pitched in a major league game. To be exact, the last time the 36-year-old right-hander saw any action was Sept. 18, 2013 when he was with the Dodgers.
But the veteran of seven seasons (2006-12) with the Braves made his return Sunday, stepping in for 2/3 of an inning in the eighth inning. He proceeded to get Aaron Hill to ground out to shortstop, followed by Paul Goldschmidt hitting a long out to center field.
He had an odd enough of a journey, the getting released by the Twins in 1998 before moving back to his native Australia to sell pharmaceuticals, the discovering the side-arm deliver that helped make a name for himself in the 2006 World Baseball Classic got the attention of the Braves. There were the surgeries (Tommy John, back and a torn rotator cuff), but he appeared in 295 games with a 20-9 record and 2.59 ERA with Atlanta.
Things went sour with the Dodgers as he had a 6.46 ERA in 15 innings, and while recovering from a second Tommy John surgery the Braves made him a player/coach at rookie league Danville this season. But then things got serious as he was promoted to Triple-A Gwinnett where he was 2-0 with a 3.14 ERA with six saves in 27 games.
Moylan was the latest blast from the past to return to the Braves in the last eight days, joining outfielder Michael Bourn, though things haven't gone quite so well in his second stint. He's hitting .095 after going 1 for 4 Sunday and just missed delivering a walk-off single that was taken away by Ender Inciarte's diving catch.
Follow Cory McCartney on Twitter @coryjmccartney
---
---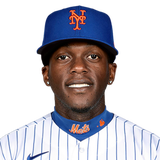 Get more from Cameron Maybin
Follow your favorites to get information about games, news and more
---