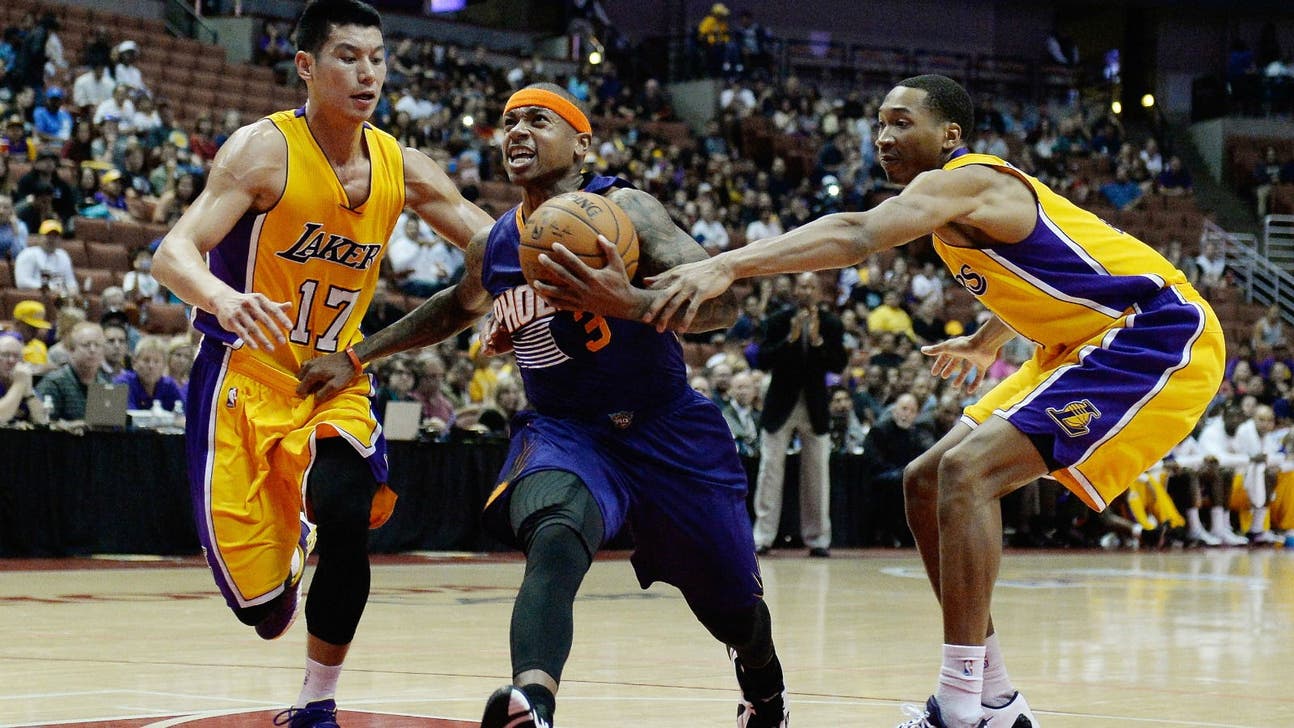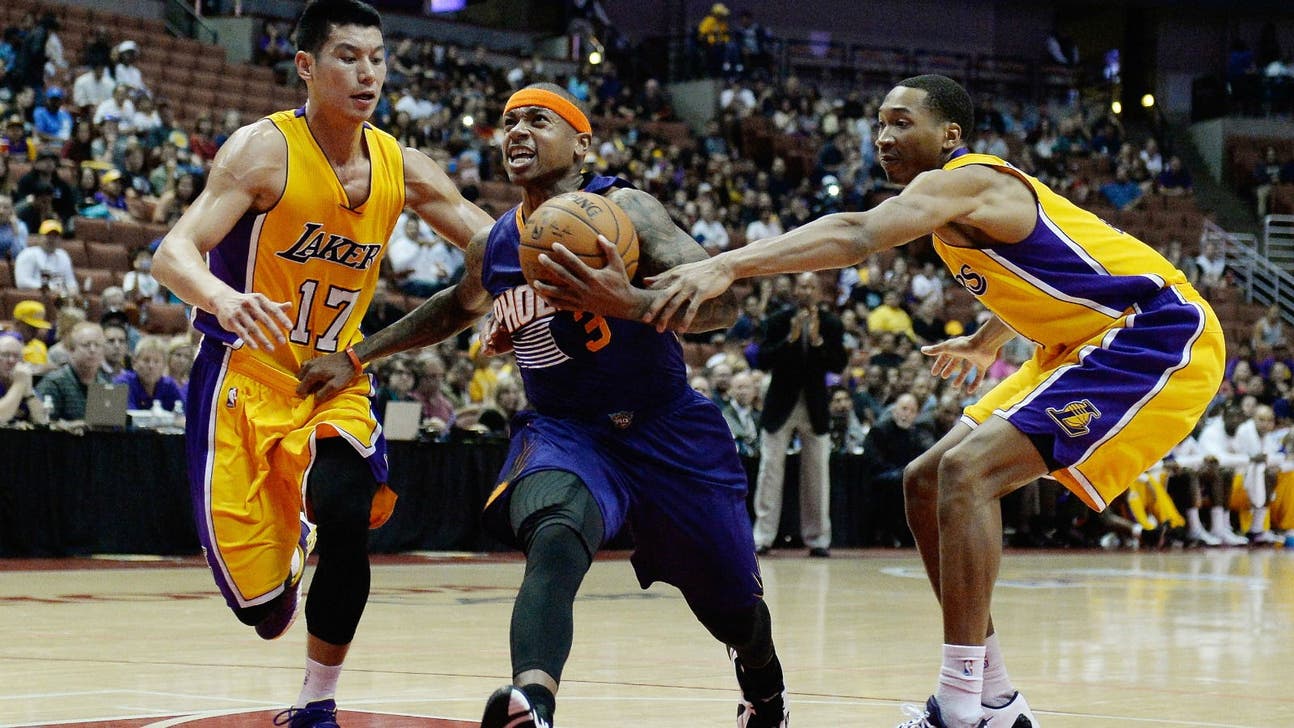 Thomas leads the way as Suns beat L.A.
Published
Oct. 22, 2014 1:13 a.m. ET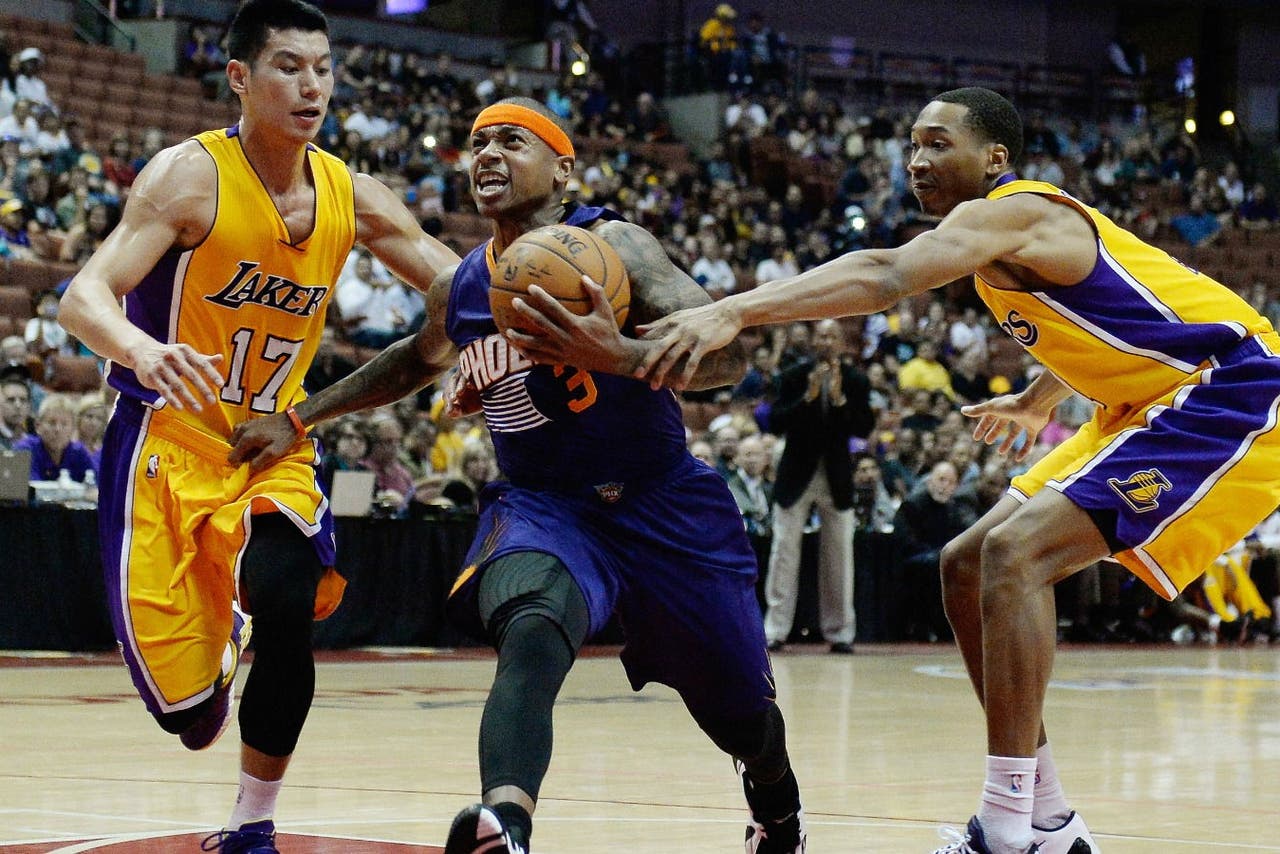 ANAHEIM, Calif. -- Isaiah Thomas scored 26 points -- including a buzzer-beating jumper at the end of regulation -- and Gerald Green tallied 10 of his 21 points in overtime as the Suns topped the Lakers 114-108 in Tuesday's preseason game.
Kobe Bryant led Los Angeles with 23 points, scoring eight in the final 2:05 of regulation. Jeremy Lin, who missed the past three games with a sprained left ankle, scored 11 of his 15 points off the bench during the fourth quarter before fouling out with 11.5 seconds left in regulation.
The Lakers trailed by as many as 11 in the first half, and were down six points at the start of the fourth quarter. There were 16 lead changes overall.
During the final minute of regulation, Thomas made one of two free throws, and Lakers forward Wesley Johnson missed both free throws at the other end. The Suns cashed in on their final possession as Thomas rebounded Green's missed 3-point shot and hit a 20-footer from the right baseline.
Shavlik Randolph helped seal Phoenix's win with a pair of free throws and a 3-pointer in the final 32 seconds despite Johnson nailing a pair of 3-pointers 34 seconds apart.
Lin's ankle seemed to hold up fine Tuesday, especially during a 6-minute stretch in the fourth, when he made a 21-footer, a pair of free throws, a 3-pointer and a driving layup to help the Lakers close within 86-84 with 5 minutes to play.
Bryant didn't make a basket until about 5 minutes left before the half, but later got into the groove with three 20-foot jumpers -- two of them fadeaways -- in a 21-second span to give the Lakers a 92-91 lead with 43.3 seconds remaining in the fourth.
TIP-INS
The Suns: Are now 4-1 in the preseason. ... Phoenix shot 50 percent from the field on Tuesday. ... Zoran Dragic, Tyler Ennis and Alex Len did not see any minutes.
The Lakers: Fell to 2-3 in the preseason. ... L.A. had more two more points in the paint than Phoenix, but only had 11 fast-break points compared to the Suns' 30. ... Jordan Clarkson (calf strain), Ryan Kelly (sore right hamstring) and Nick Young (torn right thumb ligament) did not play.
UP NEXT
Phoenix plays at the Clippers on Wednesday. ... The Lakers host Portland on Wednesday.
---