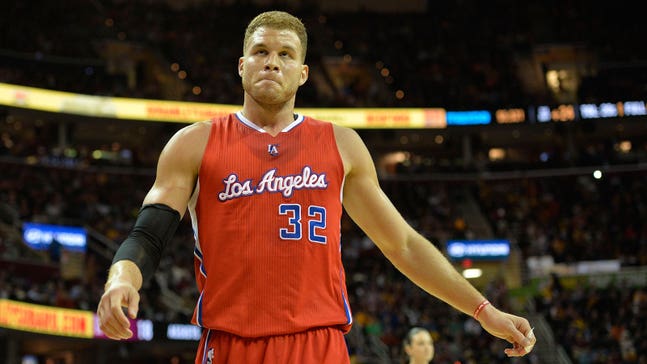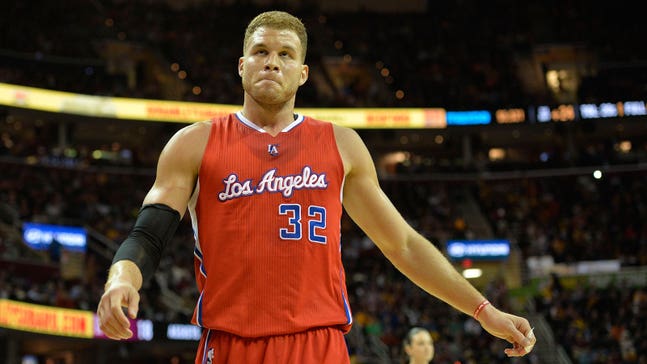 The Starting Five: Clippers sailing into choppy seas
Published
Feb. 10, 2015 12:43 p.m. ET

While awaiting an e-mail response from Knicks owner James Dolan, let's take a pre-All-Star Weekend lap around the NBA.
And this time it happened to the Los Angeles Clippers, who had already lost three games in a row before Blake Griffin was scratched from Sunday's loss to the Thunder at Oklahoma City with a staph infection in his elbow.
According to a report after Monday's surgery, Griffin will be evaluated in three weeks.
Here's the good news: The first week or so happens during the All-Star break, somewhat limiting the number of games the Clippers will face without him.
And here's the bad news: After Monday's win in Dallas (assisted by Monta Ellis and Tyson Chandler leaving that game in the first quarter), the Clips open a four-game home stand that features dates with the Rockets, Spurs and Grizzlies.
That's immediately followed by trips to Houston, Memphis and Chicago.
Already having slipped to seventh in the Western Conference standings, the Clips -- who started Spencer Hawes at the four in OKC -- have achieved real trouble.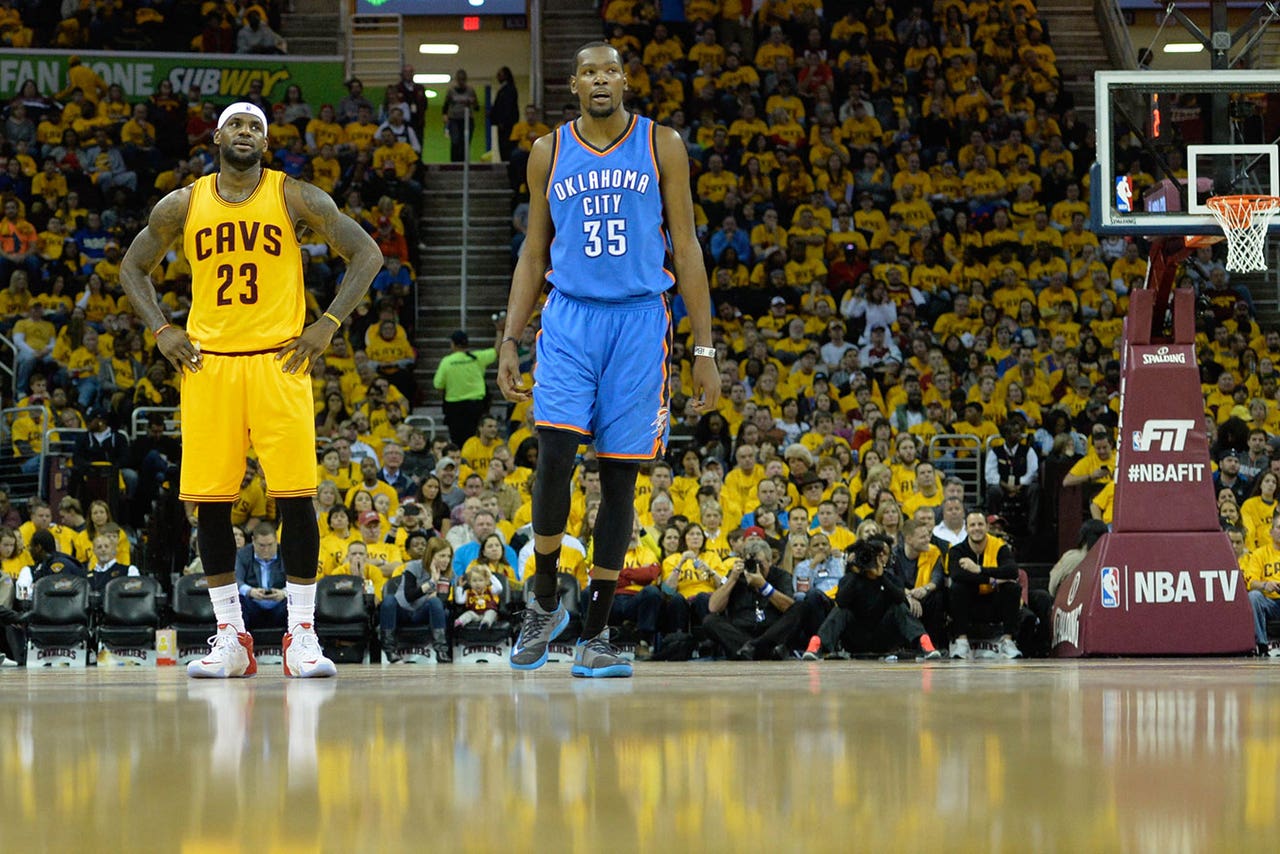 We certainly don't mind when Jimmy Butler (30th overall pick) and Marc Gasol (second-round pick) prove the talent prognosticators wrong and become All-Stars.
But it should be noted most of the 24 players selected for Sunday's All-Star Game were expected to be elite before they stepped on an NBA court.
For example, 18 of 'em were selected seventh or higher in their respective draft classes. Six were chosen with the first overall pick; 15 went top four.
Fourteen are still playing for the team that selected them (or traded for them on draft night); this number excludes LeBron James, who -- you might recall -- worked somewhere else before returning to Cleveland.
Seven played college basketball for just one season. One (James) went directly from high school to the NBA, although the age-limit rule has prevented a majority of these All-Stars from doing the same.
Two are from Europe (the Gasol brothers).
Three All-Stars played high school ball in California, and three (Golden State's Splash Brothers, and Al Horford) were preceded as NBA players by their fathers (four if we're counting Kobe Bryant).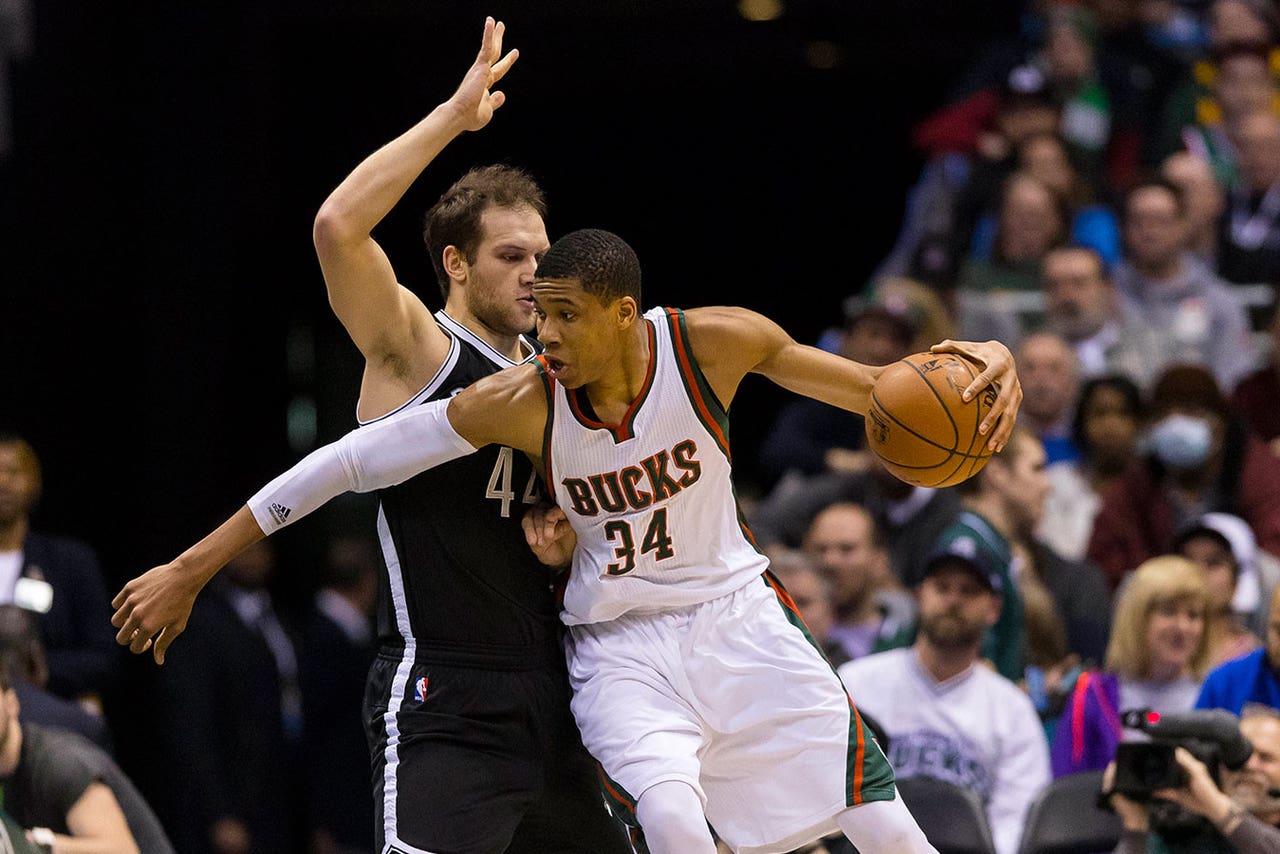 And that name is Giannis Antetokounmpo, who's been chosen Eastern Conference Player of the Week.
The second-year Milwaukee Buck -- who checks in at 6-foot-10 (or 6-11 depending upon whom you choose to believe) with a 7-4 wingspan -- was the 15th selection in the 2013 NBA Draft.
But the "Greek Freak" has been producing at a higher rate than the 14 who preceded him, especially while scoring 52 points and making 21 of 30 field-goal attempts over two games last week.
He is second in efficiency (behind Minnesota's Gorgui Dieng, the 21st pick) among players from his draft class.
Antetokounmpo arrived in pre-draft gossip as "Kevin Durant without the shooting touch.""
Giannis, who's averaging 12 points, 6.6 rebounds and shooting 51 percent from the field, has attempted only 29 3-pointers, but expect that number (and his meager success rate) to rise.
A future candidate for this category is Thunder rookie Mitch McGary, who's played in four games and already has two double-doubles.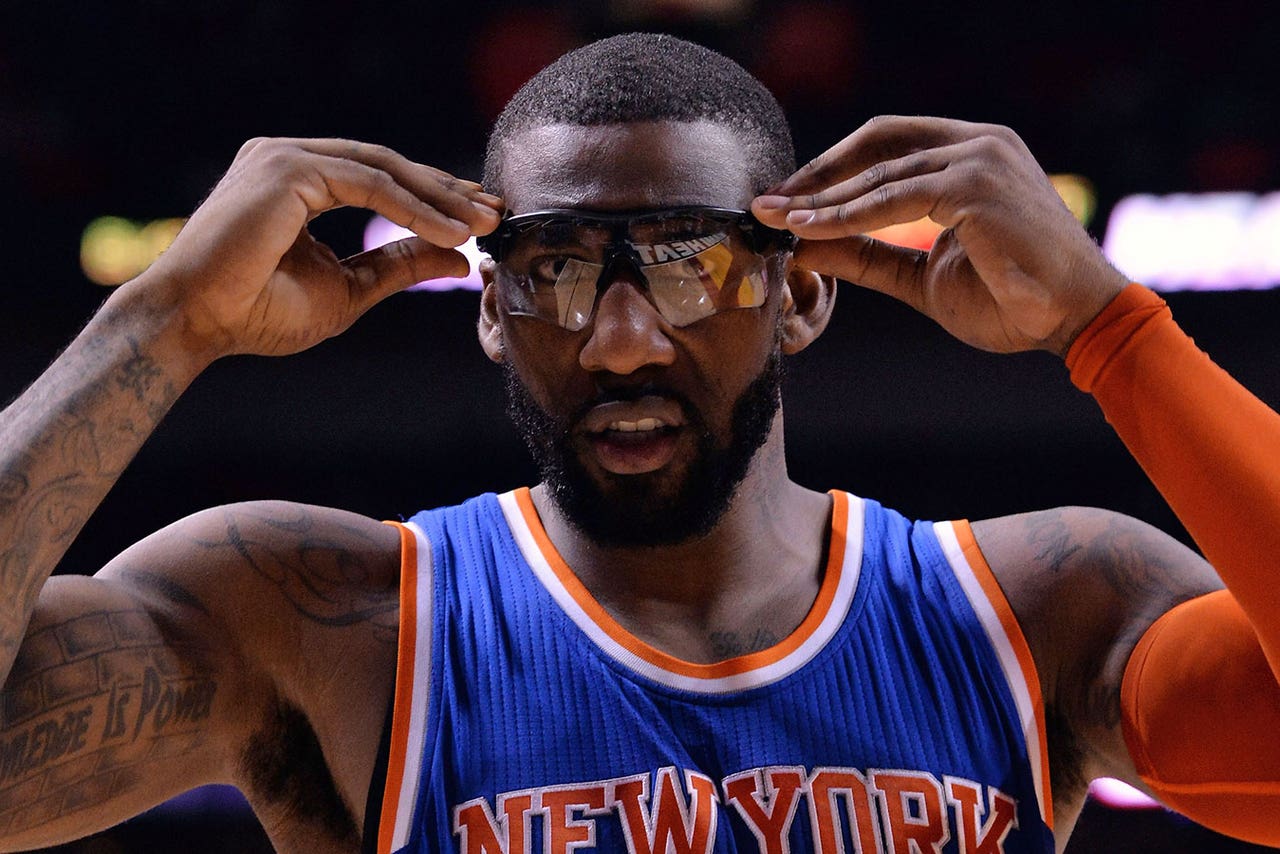 While George Karl was looking for the same annual remuneration ($5 million) afforded rookie coaches Steve Kerr and Derek Fisher, it was reported several Sacramento Kings players weren't exactly rooting for him to become their new coach. Agents representing Kings center DeMarcus Cousins officially said they and their client had no decision-altering opinion on the matter.
Meanwhile, New York Knicks forward Amar'e Stoudemire has been in the news as a candidate for a contract buyout that would allow him to work for a better team. According to insider gossip, the former All-Star could be of interest to the Clippers as a temp for Griffin . . . unless he chooses to run with the Dallas Mavericks.
With Ricky Rubio running the show in Minnesota, Mo Williams became an expendable asset who made sense for the Hornets, who are attempting to stay in playoff contention without Kemba Walker. The T-wolves, who are flush with young, talented wing players, also should be looking to move Kevin Martin. Reports have linked him with the Mavs.
Oh, and Ray Allen -- who has "narrowed" his list of potential NBA options to single digits -- probably won't make a decision on playing or a destination until after this weekend.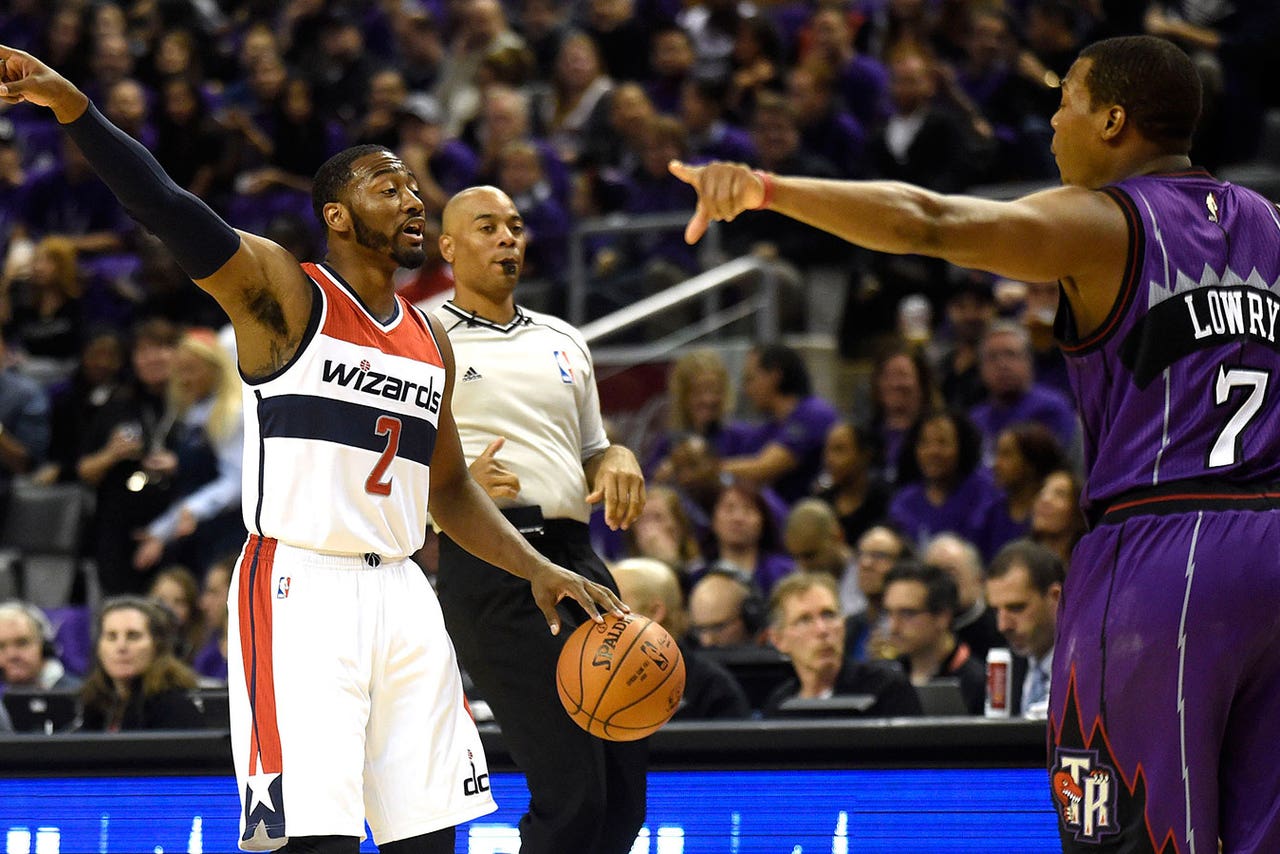 Before they team up for the Eastern Conference All-Star team, John Wall and Kyle Lowry will square off when the Washington Wizards visit the Toronto Raptors on Wednesday night.
For the third-seeded Wizards, this will be their third date with the Raptors, who won the first two meetings.
The first meeting occurred on Nov. 7 in Toronto, where the Raptors -- whose defensive efficiency has slipped to 22nd among NBA teams -- held the Wiz to 36.1 percent shooting in a 103-84 triumph. Washington's starters made only 11 of 48 field-goal attempts. Otto Porter came off the bench to lead his team with 13 points.
Round 2 happened on New Year's Eve in D.C., where the Raptors received 47 bench points in a 120-116 overtime victory.
The Wizards' starters brought it this time, with Wall (28 points, 12 dimes) and Bradley Beal (26 points) combining to make 17 of 34 shots.
Their matchup with Lowry and Raptors two-guard DeMar DeRozan should be worth following again.
By the way, the most compelling showdown of All-Star weekend should be Steph Curry, Klay Thompson and Kyle Korver in the 3-point shootout.
Right, it just figures someone else will win.
---