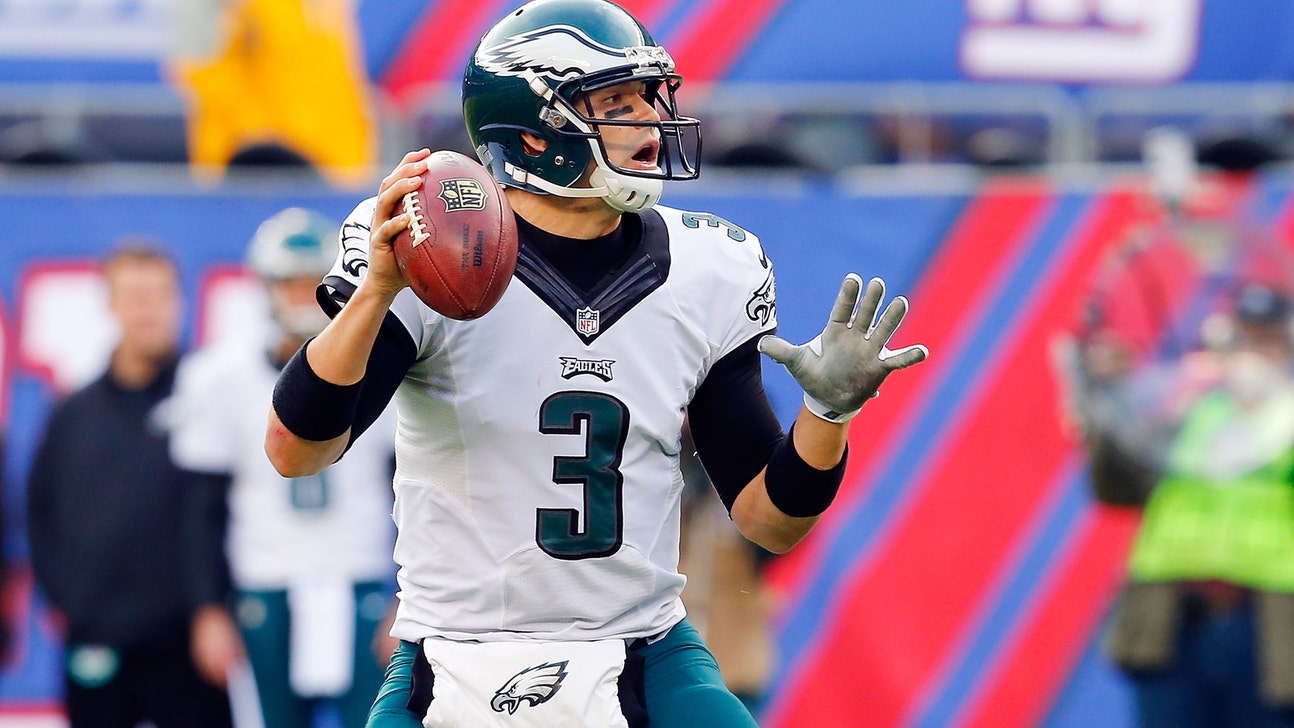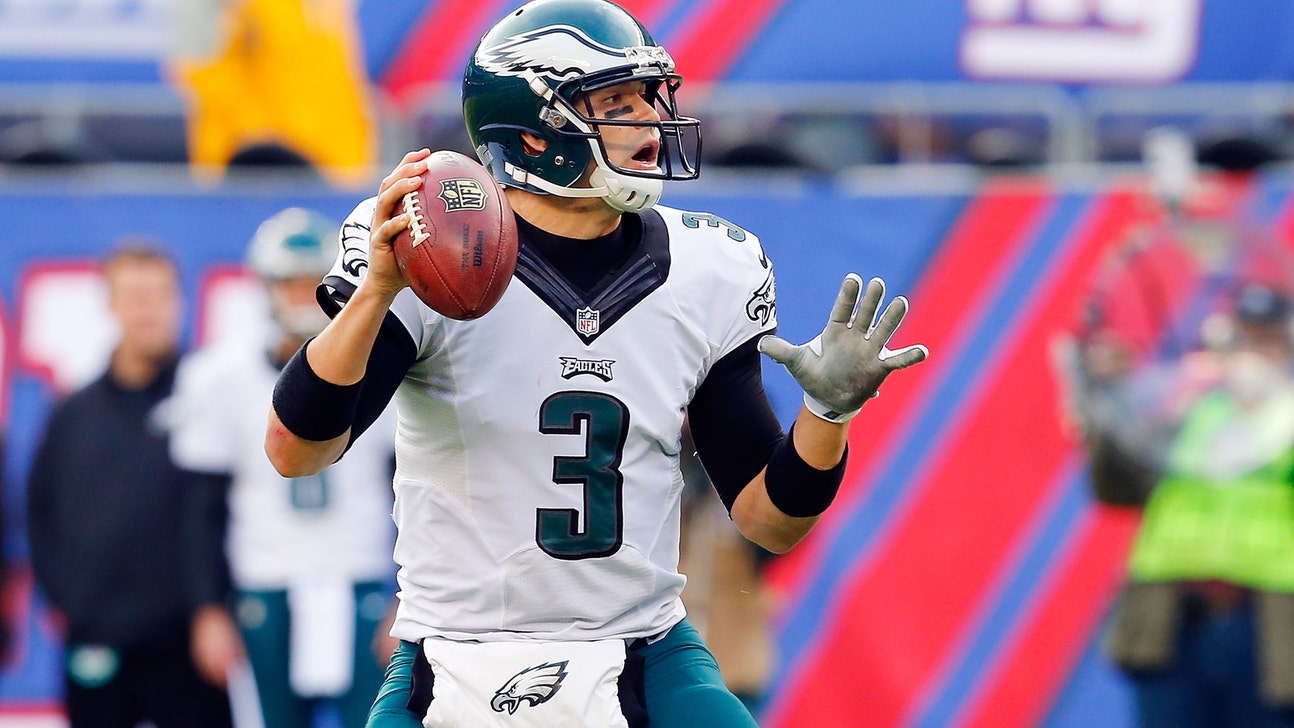 The most important quarterback in the game?
Published
Jul. 27, 2015 12:24 p.m. ET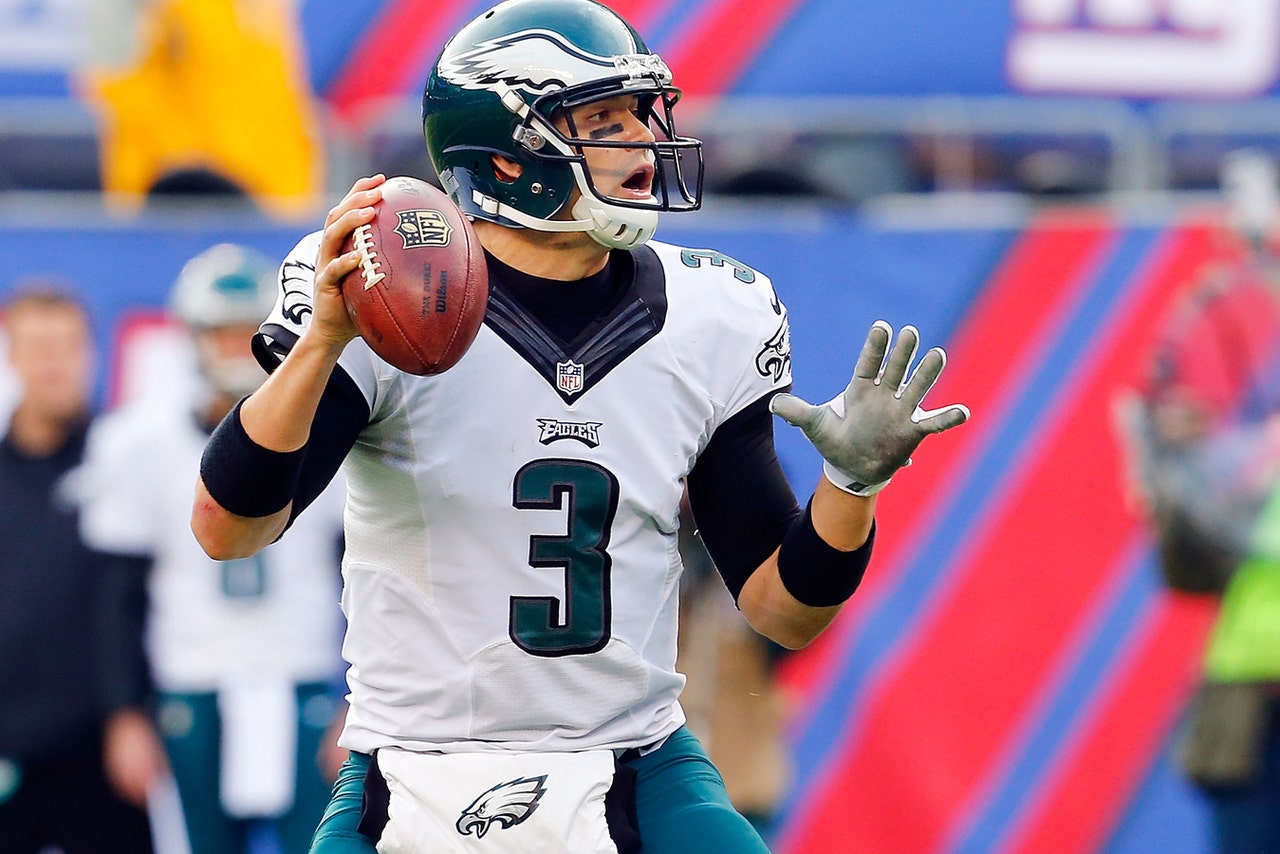 By Ray Habib
I won't make you read the entire article just to figure out who the NFL's most important quarterback is. It isn't Aaron Rodgers. It isn't Tom Brady. It isn't Peyton Manning, Andrew Luck, Russell Wilson, or Philip Rivers. 
Of all of the elite quarterbacks in the league, none are quite as important as the butt-fumbler himself--Mark Sanchez. A highly touted USC recruit and former decent-at-best New York Jets quarterback now finds himself in a funky Philadelphia Eagles roster with an even funkier head coach. 
The Eagles made a questionable trade in the off-season, acquiring the "but he could be good if he was healthy" quarterback of the NFL, Sam Bradford. Bradford is the reason that Sanchez is the most important quarterback in the league. Bradford, as a private report released today by Bleacher Report, has a "10-12% chance of being re-injured." Despite intense rehabilitation for Bradford's knee, his injury struggles are present.
Sure, but any other quarterback in the league could get injured, so why isn't his back-up the most important in the league? Well, depending on who you are talking about, it could be for any number of reasons. For example, why isn't Scott Tolzien as important as Sanchez? Well, for starters, the Packers have their franchise quarterback in Aaron Rodgers. If Rodgers gets hurt and misses 5 games, it will certainly affect the Packers for 5 games. But that injury won't affect the Packers future. The Eagles don't have the luxury of a franchise quarterback quite yet with Bradford. Sanchez is a guy who is on the brink of being able to start for the Eagles, but they can't just hand him that spot after taking a pretty expensive shot on Bradford. Another reason Sanchez is more important is due to the health of Sammy B. Rodgers, Brady, Wilson, and Luck; they don't have the injury history of Bradford, and so their backups don't have much responsibility. Their backups also aren't quite as good. 
Bradford has only played 49 games out of his 80-game career, and it was never his talent that cost him playing time. It was Bradford's constant struggle to stay healthy, tearing his ACL twice in 5 years -- that kept him off the field. Bradford epitomizes the idea of a "he could be great" quarterback, because, well, he could be great. But in order for him to even be good, or even usable, he needs to stay healthy. 
Chip Kelly's sports science program has made the Eagles the healthiest team in the NFL since he took over, but even Kelly himself admits that not all injuries can be prevented. So what happens if, and most likely when, Bradford misses playing time for one reason or another? The Eagles are considered by many to be the NFC East favorites, and if you ask anybody why they might not be, they will quickly point to the quarterback situation.
Sanchez could be the saving grace for this Philadelphia team, and he isn't taking his opportunities lightly, either. Sanchez has hosted team practices at his home in California, since the team cannot quite yet meet in practice form with the coaches. Sanchez had time to learn the system and develop his game within it. Still, though, his 2014 performance when he took over for then-starter Nick Foles was hardly memorable. That being said, however, he did show glimpses of game play that lived up to his hype.
Starting 9 games in 2014, Sanchez threw 309 passes, completing 64.1% of them. His TD/INT ratio was not a pretty sight, tossing 14 touchdowns to 11 interceptions. He did, however, have some very impressive statistical games, such as his 74% completion against the Redskins, where he threw for 374 yards and 2 touchdowns, finishing with a 99.9 passer rating. While not a perfect quarterback, he is the closest thing the Eagles have to a "sure thing" at quarterback, since Bradford has health issues and Tim Tebow is, well, Tim Tebow. 
The best case scenario for one of the NFL's most intriguing teams is that Bradford stays healthy and lives up to his maximum potential. Unfortunately, even Chip Kelly doesn't have a magic wand that grants such a season. So, should Bradford fall, look for Sanchez to take the reigns. And while Bradford continues to rehab, Sanchez keeps the title of the most important quarterback in the league. Whether you love the Eagles or you love to hate the Eagles, they are one of the NFL's most electrifying franchises.
More from The Sports Quotient:
---