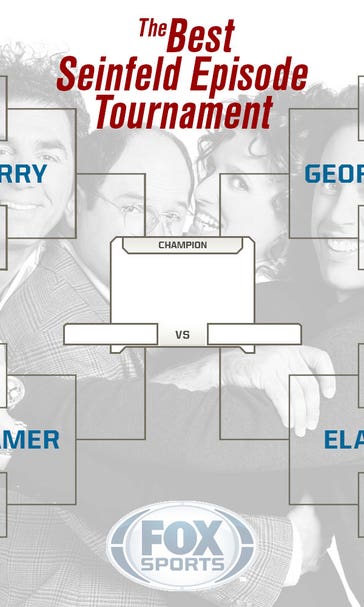 The Best 'Seinfeld' Episode Tournament
March 19, 2014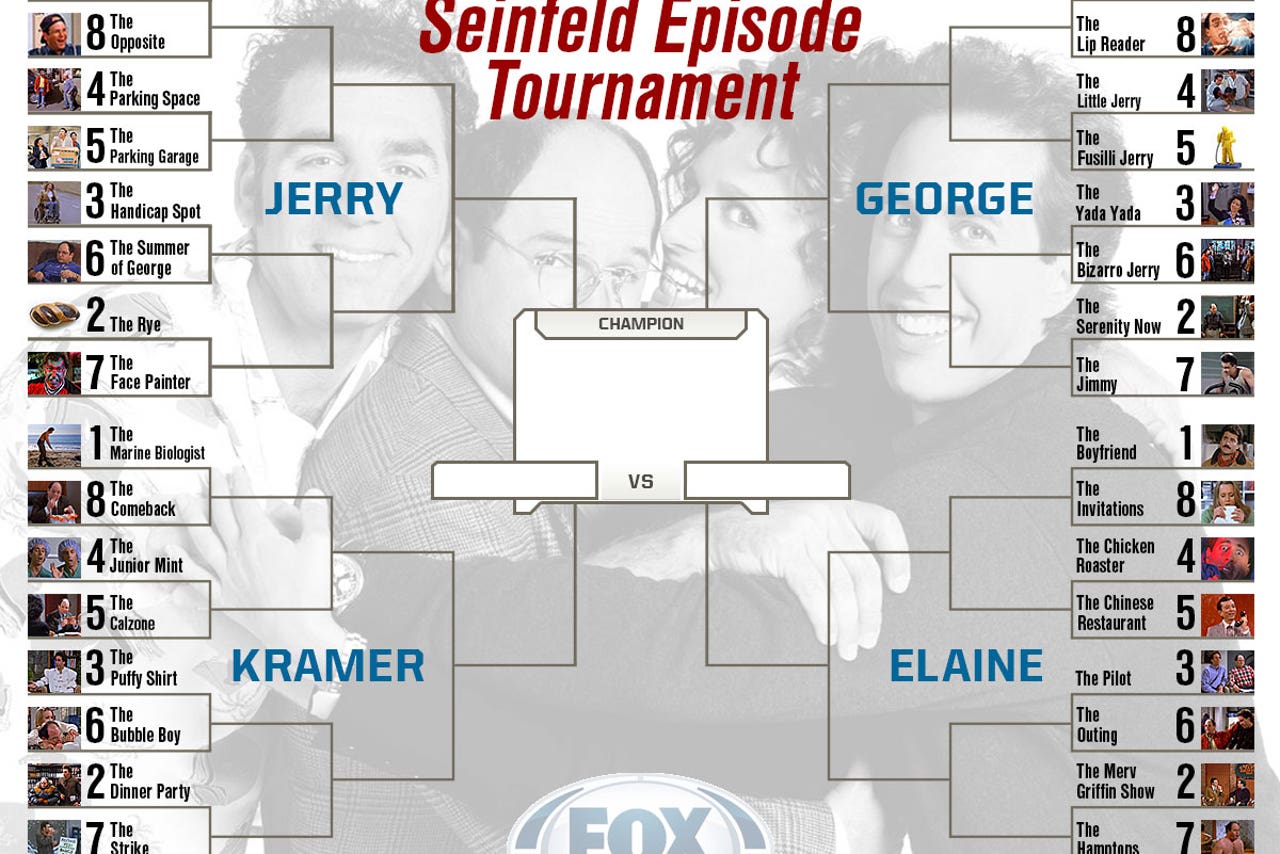 Since brackets are all the rage these days, the Buzzer is getting in on the action to determine the greatest "Seinfeld" episode of all time.
It wasn't easy, but we've come up with a Field of 32. The Contest, The Soup Nazi, The Marine Biologist and The Boyfriend landed No. 1 seeds.
First-round voting will be open until Monday, March 24 at 3 p.m. ET, so make sure you head to each region, where we've supplied a synopsis and YouTube clip from each episode.
Click each region to fill out your bracket: The JERRY | The GEORGE | The KRAMER | The ELAINE
---