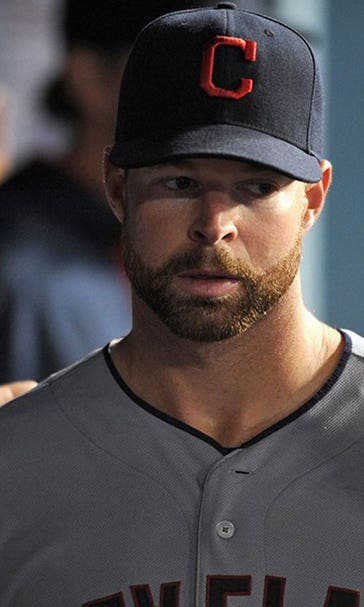 The All-Star case for Corey Kluber
BY foxsports • July 7, 2014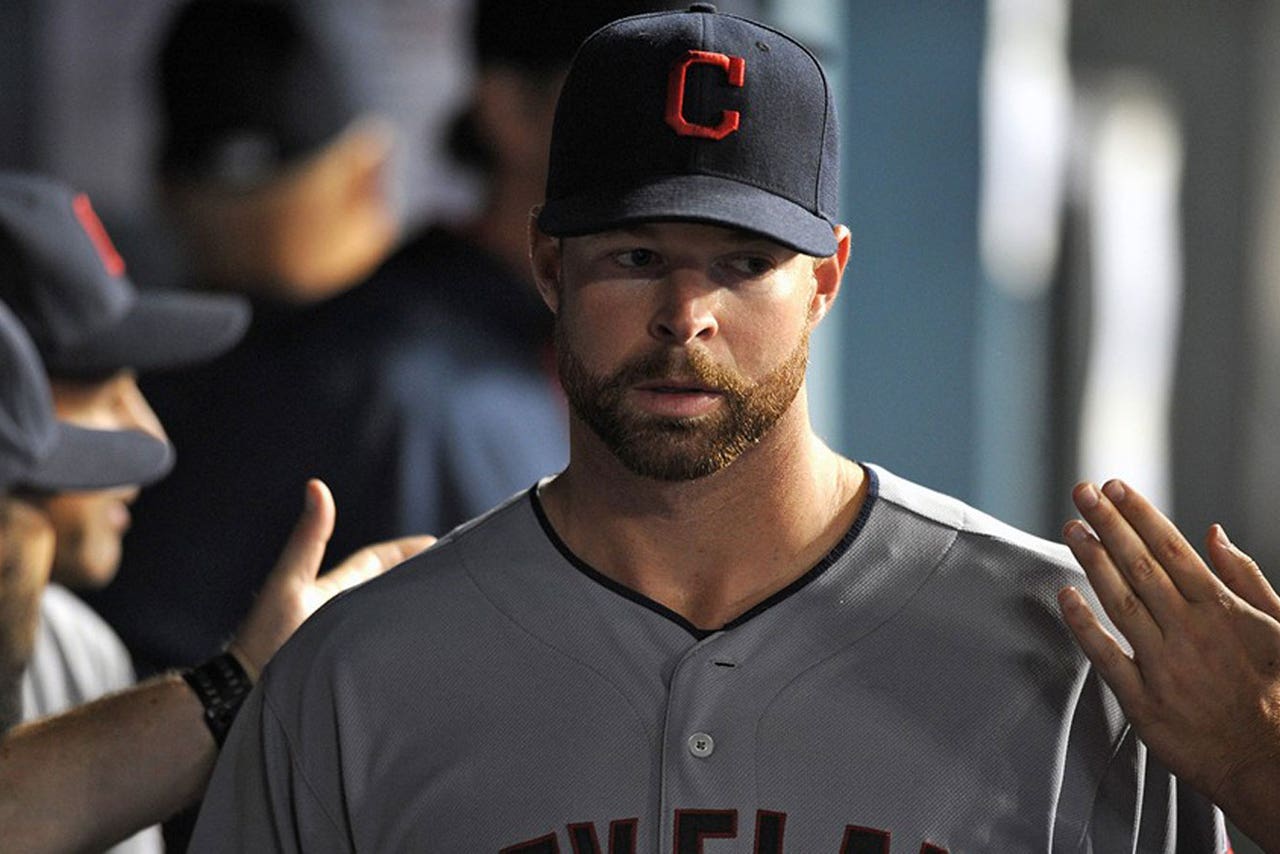 In a seven-day stretch that saw the Indians turn only the second 7-2-4 triple play in the majors and series wins over the Dodgers and Royals, Corey Kluber made his case for why he should be headed to the All-Star Game as he bookended the week with quality starts.
The right-hander gave up just two runs in 15 innings along with 10 hits while striking out 15 and walking two. Kluber was the hard-luck loser in last Monday's 1-0 loss to the Dodgers as the Indians could get just one hit. Los Angeles scored its run in the seventh when Andre Ethier led off with a triple and scored on a two-out single by Clint Robinson.
On Sunday, Kluber had 10 strikeouts, which was his fifth double-digit strikeout game of the season, with the Royals getting their only run on a Mike Moustakas home run. Kluber looked to be on track for his second complete game of the season but was pulled with one out in the ninth. He was at 109 pitches with the heart of Kansas City's order due up and Terry Francona didn't want to see Kluber get to 120 pitches.
Kluber's All-Star fate though is in the hands of the fans as he is one of five American League pitchers who is part of the MLB.com Final Vote. Kluber is vying with Houston's Dallas Keuchel, Detroit's Rick Porcello, Los Angeles' Garrett Richards and Chicago's Chris Sale for the final spot on the AL roster.
Voting began on Sunday after the rosters were announced and continues until 4 p.m. on Thursday.
"We all think Klubes is an all-star pitcher this year but with the system and how it works ...," Francona said. "Rather than gripe about it what we can do as a city is maybe jump on board and find a way to get him on. That would a phenomenal way for us as a city to get him on. His pitching deserves it and now the fans can support it."
In a year that has seen Justin Masterson struggle with control problems, Kluber has developed into the Indians' ace and their most consistent starter. He is 8-6 with a 2.86 ERA, third in the American League in innings pitched (125 2/3) and fourth in strikeouts (137). Kluber has also had three games this season with double-digit strikeouts and one or no walks.
"I had confidence coming into the year because I proved last year I could be successful," Kluber said after Sunday's game. "To hear Terry say I deserve to be in probably means much if not more."
Added Cody Allen about Kluber: "He has been dominant all year. He has a violent breaking ball and his cutter and slider are good. We all think he is deserving to be on that team. He has been our workhorse. To get him in at the very end would be awesome for us and him."
BRANTLEY STARS
Michael Brantley's All-Star status was never in doubt as he was selected by the players as one of the reserves. He is fourth in the American League in batting average (.323), ninth in RBI (57) and is second with a .366 average in home games.
Dating back to June 9, Brantley has hit safely in 17 of his last 22 games, batting .386 (32 for 83) with 10 extra-base hits, 15 RBI and 12 multi-hit games. He also went 7 for 13 in the weekend series against the Royals with two runs scored and three RBI.
"If you ask every single person in that locker room if there is one person they would want to represent our team it is Brantley," Kluber said. "The way he plays and the guy he is he is as deserving as anyone in the league."
PLAY OF THE YEAR?
The Tribe turned a triple play but needed instant replay in order for it to happen. With runners on first and third and none out, Adrian Gonzalez flied out to Michael Brantley. Dee Gordon, who is one of the fastest runners in the National League, tagged up but was thrown out at the plate on a perfect throw from Brantley, who got his 10th outfield assist of the season.
Yan Gomes hesitated for a second after tagging out Gordon, which allowed Yasiel Puig to tag up from first. Puig was originally called safe at second but replay showed that Jason Kipnis tagged Puig, who slid in headfirst as Kipnis tagged him before the hand touched the bag. That review lasted 89 seconds.
After Francona won that challenge, Dodgers manager Don Mattingly challenged the call at the plate but that call stood after 94 seconds of deliberations.
The triple play was the first for the Tribe since April 3, 2011, against the White Sox.
GOOD WEEK
Mike Aviles made the most of his at-bats, going 3 for 7 with a double and two RBI. Aviles had a two-run single in the eighth inning on Wednesday in Los Angeles to give the Indians the lead.
David Murphy, who had only one hit in his last 39 at-bats coming into the week, was 5 for 14 with four RBI.
T.J. House got his first Major League win on Saturday, allowing three runs in 6 2/3 innings of the Tribe's 7-3 win over Kansas City.
BETTER WEEK
Nick Swisher, who has struggled mightily since coming off the disabled list, batted .250 for the week (4 for 16) and had a bases-loaded, two-run single in Saturday's win over the Royals.
BAD WEEK
Michael Bourn was 3 for 17 and ended up on the disabled list after straining his left hamstring while rounding third during the eighth inning of Saturday's game.
After his complete-game, one hitter on June 28 in Seattle, Josh Tomlin allowed five runs and 10 hits in a 7-1 loss on July 4. It is the third time in the past four games that Tomlin has allowed five runs.
LOOKING AHEAD
Yankees vs. Indians
First pitch: 7:10 p.m. Monday; 7:05 p.m. Tuesday-Thursday
Probables: Monday -- RH Justin Masterson (4-5, 5.16) vs. RH Shane Greene (0-0, 0.00); Tuesday -- RH Trevor Bauer (2-4, 4.42) vs. RH Masahiro Tanaka (12-3, 2.27); Wednesday -- RH Josh Tomlin (5-6, 4.11) vs. RH Brandon McCarthy (3-10, 5.01 in Arizona); Thursday -- LH TJ House (1-2, 4.24) vs. RH David Phelps (3-4, 4.01)
Of note: Yankees took six of seven from the Indians last season. ... Indians are 11-9 against the AL East this season and 4-2 at home. ... Derek Jeter has a .359 career batting average at Progressive Field with five home runs and 34 RBI.
White Sox vs. Indians
First pitch: 7:05 p.m. Friday; 3:05 p.m. Saturday; 1:05 p.m. Sunday
Of note: White Sox lead the season series 6-4 but Indians took two of three in Cleveland during a series in early May.
---