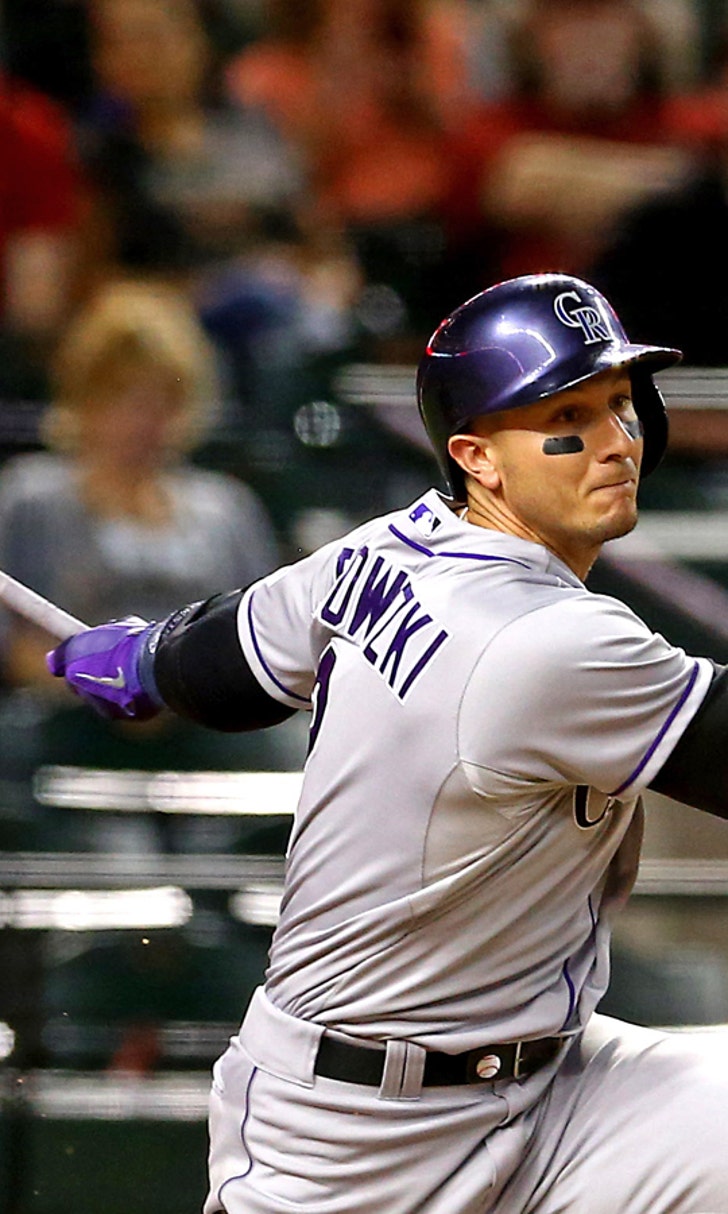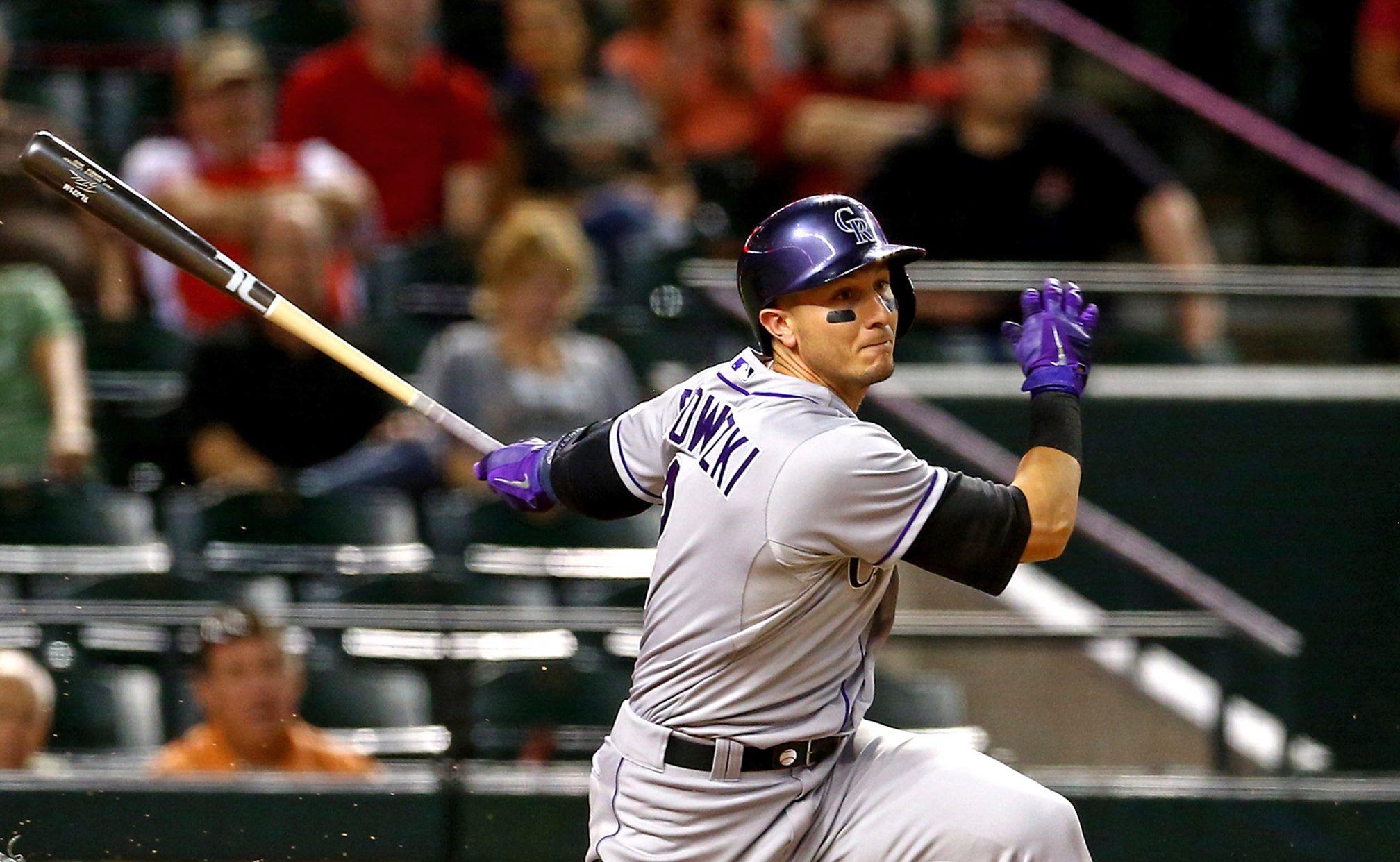 The 10 Different Degrees of the MLB offseason
BY foxsports • September 30, 2014
The offseason for most baseball players started on Sunday evening, and with it comes a range of thought and emotion. Another season is in the books, so what'€™s next? Where will I sign? Will anyone sign me? How much will I make? Can I even make the team? These questions will eventually be answered, but how they are answered depends on who you are. 
Here'€™s what players in various situations will be coping with this winter: 
The arbitration-eligible guy
(Todd Frazier, Josh Harrison)
You had a solid season, you're eligible for arbitration and a better payday is on its way. Things could go a number of ways: a multi-year deal could be coming, you could settle on a one-year deal because you were too far apart on a multi-year, or the one-year deal talks could go bad and you'll be headed to an arbitration hearing. You'll be sick of talking about "comps" with your agent and what your "comps" have made in the past. This stuff will make your head spin. And not only that, the process will take forever. Your team won't make you a priority until December. You'll do your offseason work, but you'll be thinking about this contract a lot. You just want it done. The MLBPAA is keeping a close eye on your negotiations too, your salary will affect other players this year and even more going forward
The former star, just a shell of his former self
(Ichiro Suzuki, A.J. Pierzynski, Rafael Furcal)
At one point in your career you were an impact major leaguer. You've had multi-year contracts and have made life-changing money. But you're a role player at best these days and teams are starting to question what's left in your tank. The game is getting younger and you're not. You're a free agent and not many teams would be willing to guarantee you a spot on their major-league roster. You really want to play, but it will likely take a significantly reduced contract and maybe even a minor-league deal with a spring training invite. You'll wait by the phone and hope your agent can find a team that wants you. If he can't, you'll have a tough decision to make -- a non-guaranteed minor-league deal or call it a career.
Am I getting traded?
(Giancarlo Stanton, Troy Tulowitzki)
You can't tell anybody this, but you'd like to move on. You're a good player. Your team though? Not so much. You're in a big contract or are about to make some real big money. You're a top five player in the league. It's not that you don't want to stay with your current team, it's just that Boston, New York and LA can carry your dollars and win. You're not so sure your team can. You'll be on the phone with your agent and he'll try to make something happen in the background. He'll push and prod without crossing the line ... maybe. He knows what you want and what's best for your career. When a World Series winner is crowned you'll be super jealous, and that'll be the height of your anxiety. You'll just have to wait and see.  
The battler
(Buddy Carlye, Donnie Murphy)
You've fought your entire career to stay in the game. You're a journeyman, and you were never a star who never got the big payday. You're a free agent or a DFA candidate. You might be nearing the end, but there's probably something left in the tank. You've lost track of how many teams you've played for and have had so many teammates you've forgotten some names. You'd love a big-league contract, but the reality is if any offers come, they're going to be minor-league deals. What becomes important is signing with a good organization; one that has a need for someone like you and will provide a legitimate shot to make the team. If not, it won't let a vet like you rot in the minors, it'll let you go for another opportunity or build some out clauses into your contract. It'll be a long, anxious offseason. You're hoping to find that fit.
The out-of-nowhere breakthrough guy
(Jacob deGrom, Matt Shoemaker)
Nobody knew much about you before last spring training. Your 2013 Triple-A season wasn't anything special and it's not like you were 21 years old. Last offseason you dreamed of making the big-league club in spring training and worked your tail off, but that was a pipe dream. No one saw you as a major leaguer last February,  but you made your way to the big-league club in 2014 and had a solid year. Your story was a great one and your career path has taken a dramatic turn in the right direction. This offseason you'll go into the winter knowing you'll have a spot on the team and a salary just over the $500K minimum. You don't need to prove anything next spring, you just have to show up in shape and ready to go. It'll be a much more relaxing winter than it was a year ago.
The near-ready prospect
(Joc Pederson, Kris Bryant)
Prospect publications can't stop writing about you. Keith Law and Jonathan Mayo have posters of you in their offices. You had a huge year in the minor leagues. That's great, but you have to make an impression in spring training and you're going to hit it hard this winter. February can't get here fast enough.  You plan on coming into camp turning heads, wowing your GM and the big-league manager. Your goal is to make it impossible for them to keep you off that Opening Day roster. You're so close to being a star in the league you can taste it.
Bounce-back reliever
(Pat Neshek, Zach Duke)
You signed late last year and it was just a minor-league deal. That anxiety is never fun, but you made the team and had a great season. You're a reliever in your 30s and everyone knows relievers can be unpredictable and fickle year to year. You know you'll get a guaranteed contract and that's good news, but a multi-year deal would be better. You don't get many opportunities to cash in after a good year and this might be your last chance to get something guaranteed for more than one season.
Coming back from an injury
(Matt Harvey, Prince Fielder)
2014 was a huge bummer. You missed all or most of the season because of a major injury. You're expected to be healthy by Opening Day. Your salary won't be an issue. It'll be about the same it was this year. You'll be spending the winter continuing your rehab and getting ready to be an impact player again. Your team will be checking on you frequently to make sure you're on track. Missing all or most of 2014 was miserable for you. You'll look forward to getting the year started and being a star again.
The prime-of-his-career superstar
(Evan Longoria, Dustin Pedroia)
There are no surprises; you're a star in the league. You're really good and in the midst of a great contract. But your team … it was a bad year. Your offseason will be what it has been the last few years: take care of any nagging injuries and get ready for camp. Your biggest concern this winter is what your team is going to do. They need help and could be active in the free-agent and trade markets. You'll check the Internet while on one of your many vacations/hunting trips.
The big-time free agent
(Max Scherzer, Jon Lester)
Congratulations, you're awesome! You're a free agent, and if they could afford it, every team would love to have you. You're about to cash in. Your phone will be ringing off the hook this winter and you'll do the free-agent tour with the serious bidders. Have fun. 
---
---